51 Voices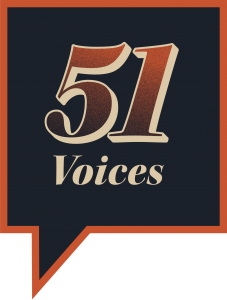 The MERL is 70
|

51 Voices

|

51 Objects

To mark our 70th year in 2021, we explored objects connected to 1951, the year the museum was established.

We worked with artists and writers from many different communities and backgrounds to link these items to the priorities and passions of the past, present, and future. Throughout 2021, an array of Voices were mapped to 51 objects, enabling reflection on mid-century ideas. By working with different people and communities, collections were re-imagined with surprising and perhaps challenging responses.

Below, find out more about 51 Voices by clicking the top three images, or explore the new objects and Voices that we revealed week by week and month by month throughout the year.