Volunteers are the lifeblood of Museums Partnership Reading
We love working with volunteers. And people love volunteering with us.
Museums Partnership Reading is an Arts Council England funded partnership between The MERL and Reading Museum. At both museums, we want you to feel part of a team, to have fun and meet new people, get a chance to explore a hobby or interest, or perhaps to gain experience in the workplace while developing supplementary skills to enhance a CV too.
Our roles are varied and well-supported, and volunteers come from a wide range of backgrounds.  We aim to reflect the diverse community of Reading. We are accredited by Investing in Volunteers, the UK quality standard for good practice in volunteer management.
Volunteers help us in lots of ways to help us connect more people to our collections and events, and we're dedicated to giving you the best experience possible.
Current Opportunities
Obviously with the ongoing COVID pandemic, things are a bit more complicated than they once were. But there are still opportunities to get involved and be part of our volunteer family.
At The MERL, we are currently looking for Event volunteers to help at a range of visitor experiences, and for volunteers to support our Visitor Welcome.
You will find details of all volunteering opportunities at The MERL and Reading Museum on our volunteering platform.
To apply to be a volunteer for Museums Partnership Reading, get yourself a cuppa and follow this link to the volunteering platform to complete your volunteer application.
The roles we are recruiting to right now are highlighted "Now Recruiting" next to the role title. You can also browse a complete list of all roles performed by existing Museums Partnership Reading volunteers. Feel free to tick a few that interest you, so that we can let you know in future if a vacancy arises for that role.
When you're happy with your application, don't forget to click SUBMIT! If you need any help with the application process please email VolunteerHQ@reading.ac.uk and we will do our best to help.
Thank you.
*We are lucky enough to receive a high volume of volunteer applications. We aim to respond to all applications within 30 days.*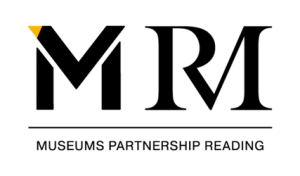 Data collection and processing is in accordance with the General Data Protection Regulation 2016, and the Data Protection Act 2018, and in line with our Privacy Policy.