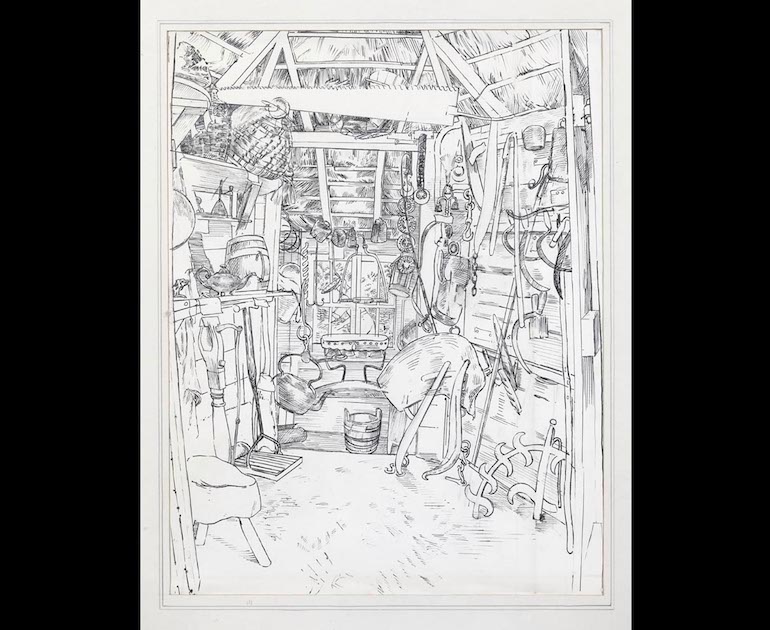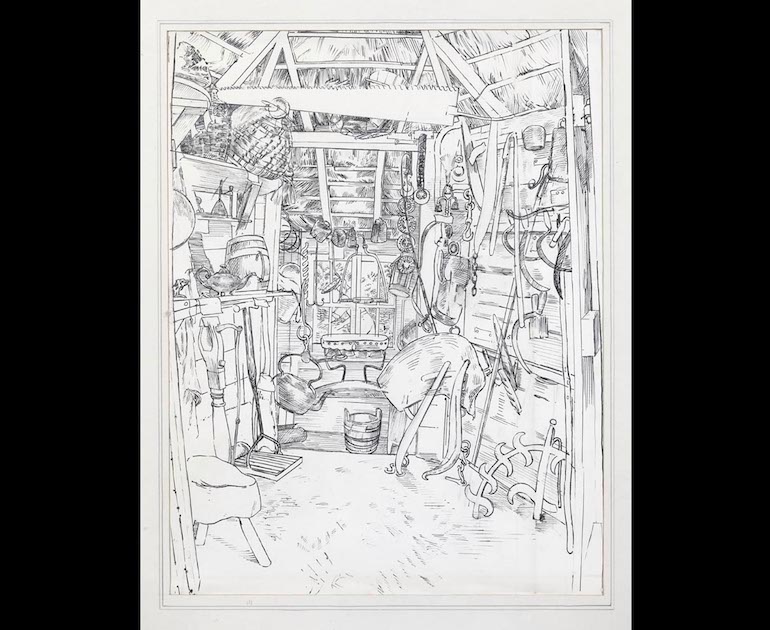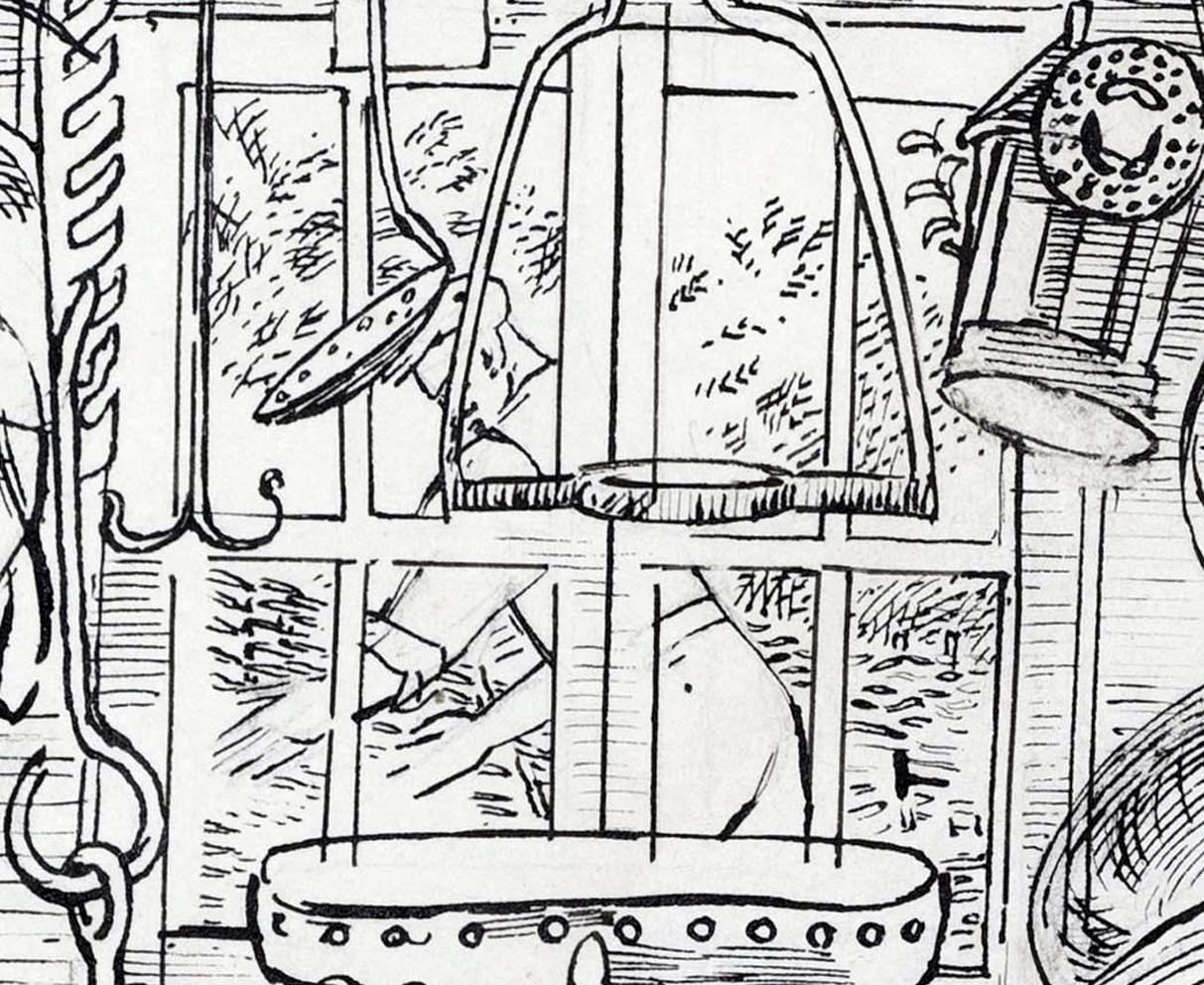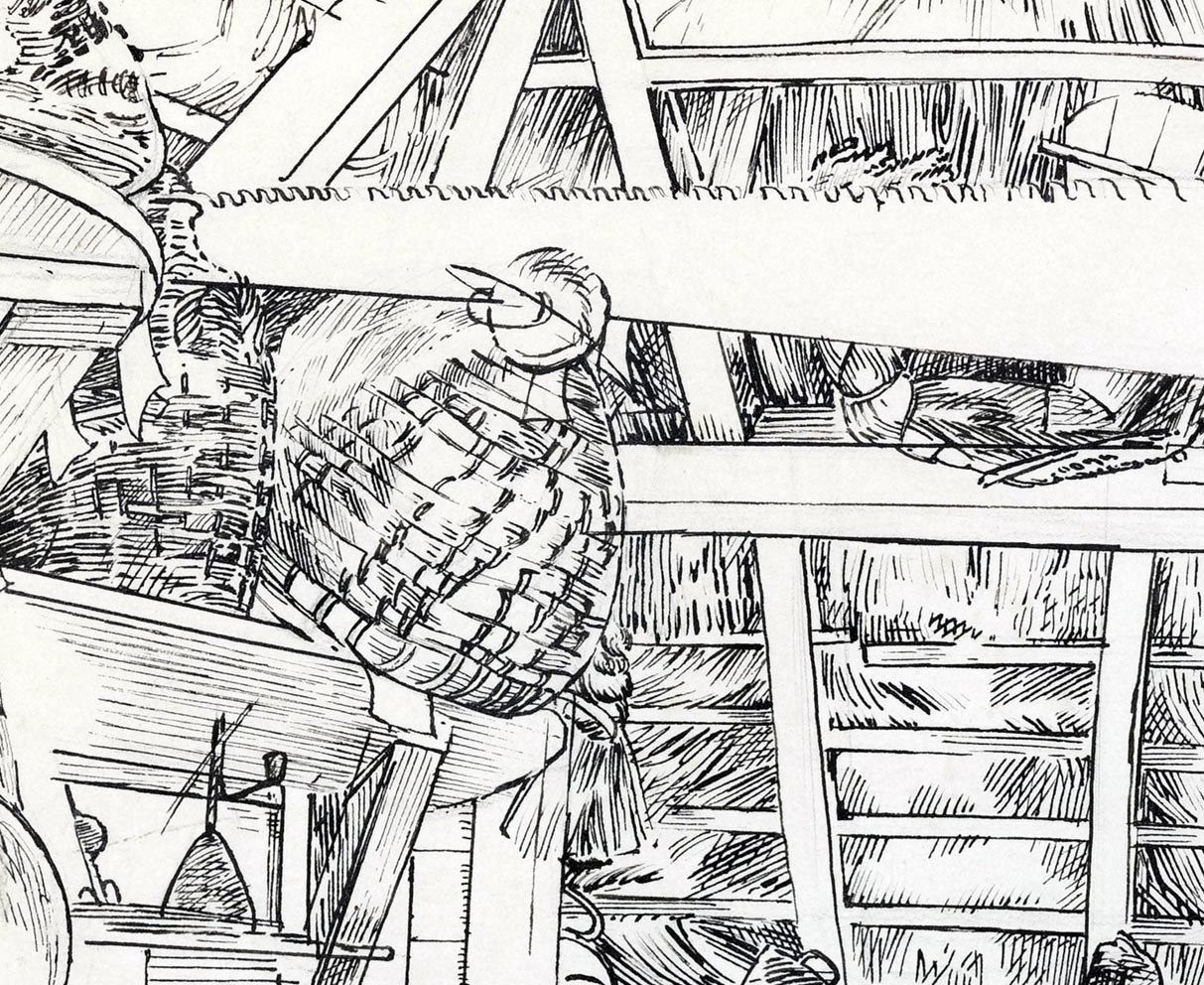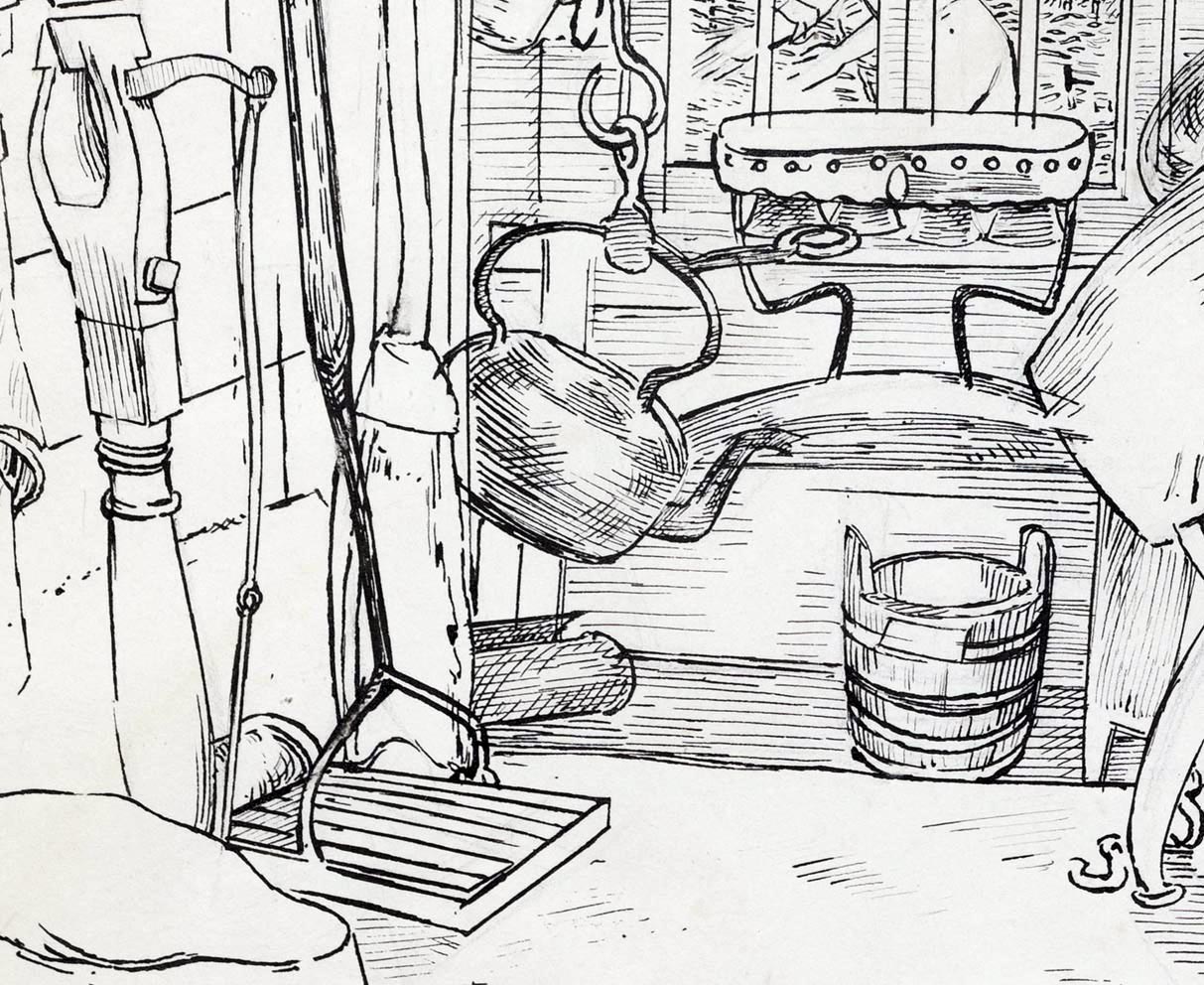 Thomas Hennell, Drawing of the Hermitage, 1939
---
This drawing shows the interior of a hut that the interwar writer H. J. Massingham had built in the orchard of his home 'Reddings', in Long Crendon, Buckinghamshire. The object collection seen stored in this hut was donated by him to The MERL in 1951. The hut was called 'The Hermitage' after a garden structure belonging to eighteenth-century naturalist Gilbert White. Massingham acquired his private collection of rural artefacts whilst researching and planning a book called Country Relics.
This celebration of the hand tools, trades, and crafts of rural England was published in 1939. It was illustrated with numerous drawings by Thomas Hennell, the creator of this picture. At the start of the book, a different Hennell drawing showed a gardener pushing a wheelbarrow past 'The Hermitage'. The same figure can be seen here, just visible through the back window of the hut. The remainder of the text was illustrated throughout with images of tools, craftspeople, places, and old rural characters.
Thomas Hennell grew up in the countryside. In the early 1930s, prior to his collaboration with H. J. Massingham, he suffered a mental breakdown. He was well-acquainted with other rural artists of the mid-twentieth century, including Edward Bawden, who encouraged him to write a book about his breakdown. Following this and after his work on various Massingham books, he went on to serve as a war artist during the Second World War. One of his duties involved recording wartime farming and rural craft. He died in service in Java in 1945. His work has gained greater prominence in recent years.