The Museum of English Rural Life is now open!
The MERL reopened in October 2016 after a £3million redevelopment project, which radically transformed our public displays.
The new Museum challenges perceptions about rural England by revealing the historical and contemporary relevance of country life. Come and discover our new interactive, immersive galleries which explore questions of identity, environment, technology, culture and health.
The Museum is now fully open, following a major redevelopment, supported by the Heritage Lottery Fund.
Free Admission
Redlands Road, Reading
Get Directions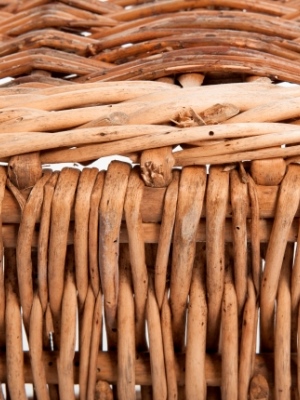 September 9 - November 30
Various
Free
See individual event listings
Did you know
...city families used to pick hops on holiday?
Hop picking holidays allowed city families to earn money. Pickers were paid with tokens, which were used in local shops or exchanged for wages.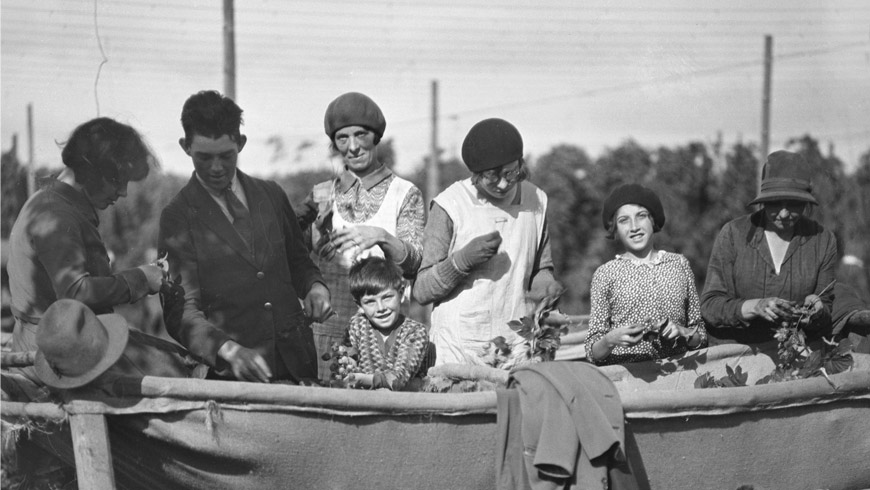 Did you know
...Elizabethan mattresses were used for both childbirth and corpses?
Mattresses, plaited from sedges, were made to support a mother during childbirth or a corpse after death. After use it would have been burned.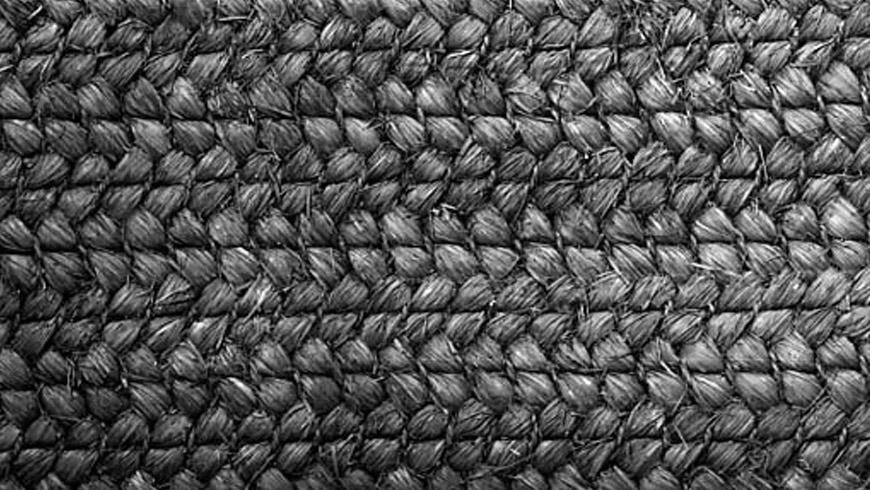 Did you know
...farmers used to sow seeds by fiddle?
Sowing by hand can be slow and inaccurate. Seed drills were developed in the 1800s to sow seeds quickly in a straight line at regular intervals.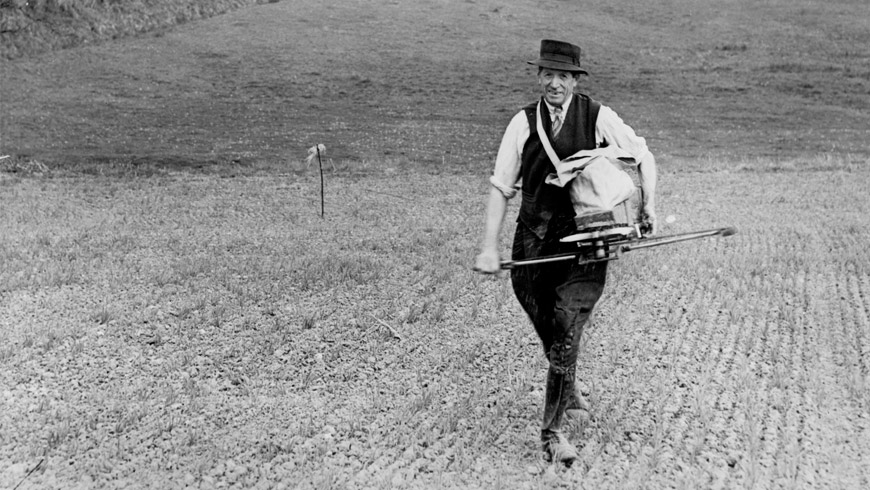 Did you know
...Lady Eve Balfour (1898-1990) was one of the earliest organic farmers and co-founded the Soil Association?
Women continue to play a key role in this movement, with organic farms employing significantly more women than chemical farming.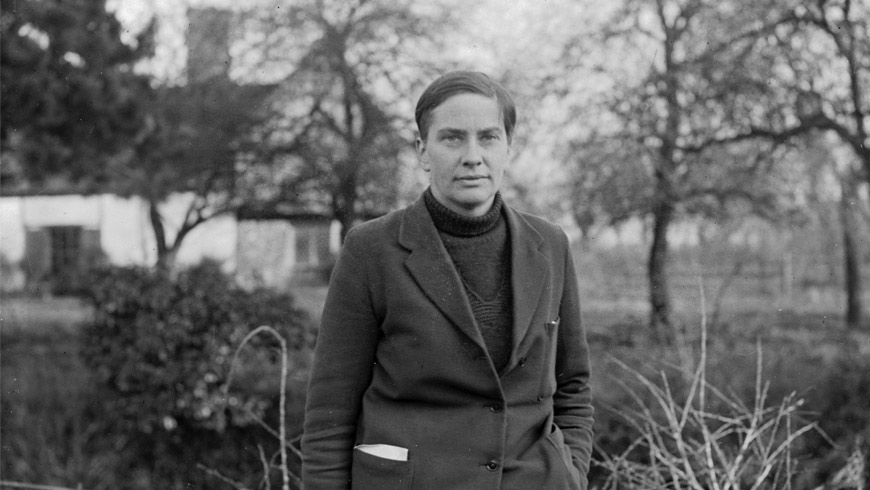 Did you know
...Suttons Seeds invented the seed packet?
The local Reading firm, founded in 1806, popularised paper packets of seeds for gardeners.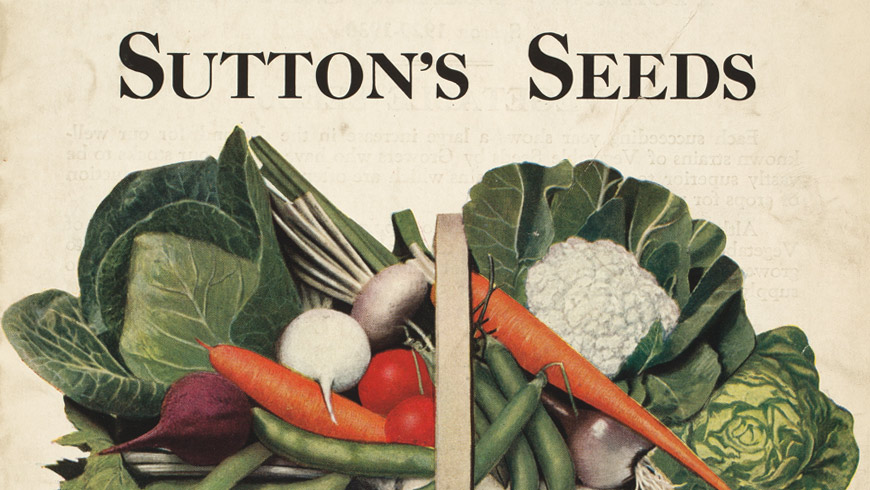 Did you know
...villages often used to run their own fire services?
The National Fire Service was only created in 1941.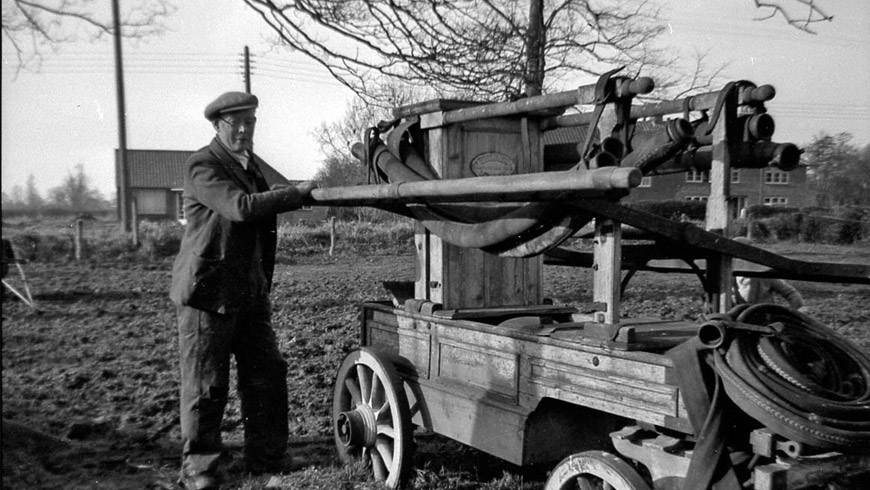 Our Country Lives - Latest Blog Posts
Sharing insights into the activities of The MERL staff, volunteers and visitors during a period of change and transformation...
This year, thanks to the generous funding from an anonymous donor and the Landscape Institute we are pleased to offer bursaries to encourage use and engagement with our Land Settlement or Landscape Institute archives.
The Land Settlement Association was established in 1934 to provide employment on the land for unemployed industrial workers from depressed areas.  Find out more here.
The Landscape Institute was founded in 1929 as the Institute of Landscape Architects. It is the Royal Chartered institute for landscape architects.  Find out more here.
You can search our catalogue here.
Details below, please apply by email to merl@reading.ac.uk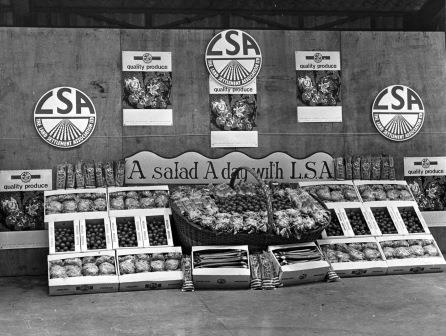 Land Settlement Association: Academic Engagement Bursary
The purpose of this award is to encourage academic engagement with the Land Settlement archive held at Reading. The archive contains minutes, annual reports, accounts, estate records, correspondence, film, photographs, press cuttings and maps.
The successful proposal will attract a stipend of £1,500. The funding can be used to offset teaching and administration costs, travel and other research-related expenses.
Appropriate facilities are provided and the successful applicant will be encouraged to participate in the academic programmes of the Museum.
The intention for this award is to create an opportunity for a researcher to develop and disseminate new work relating to the Land Settlement Association.
Applications will be by email to merl@reading.ac.uk  (please put "Land Settlement Bursary" in the subject line). Please outline the proposed research including dissemination outcomes of the research and budget for how the bursary will be spent. (e.g. conference paper, article, blog, exhibition etc).
Interested applicants should submit a CV and a statement (max 800 words) outlining their interest in the bursary, and current work.
Student travel bursaries
The purpose of the student travel bursaries is to enable student access to the Land Settlement or the Landscape Institute archives held at Reading. The collections include minutes, annual reports, accounts, estate records, correspondence, film, photographs, press cuttings, maps and published material.
One bursary of £150 to use our Land Settlement collections.
Two bursaries of £150 each to use our Landscape Institute collections.
Applications are invited from any student in part or full-time higher education.
Applications by email to merl@reading.ac.uk (please put "Land Settlement Bursary" or "Landscape Institute Bursary" in the subject line)
Interested applicants should submit a CV, and a short statement (max 400 words) outlining their interest in the Land Settlement Association or Landscape Institute, stating how the bursary would be spent and how it would be beneficial to their studies.  Applicants should identify those materials in the archive that would be of most benefit to them.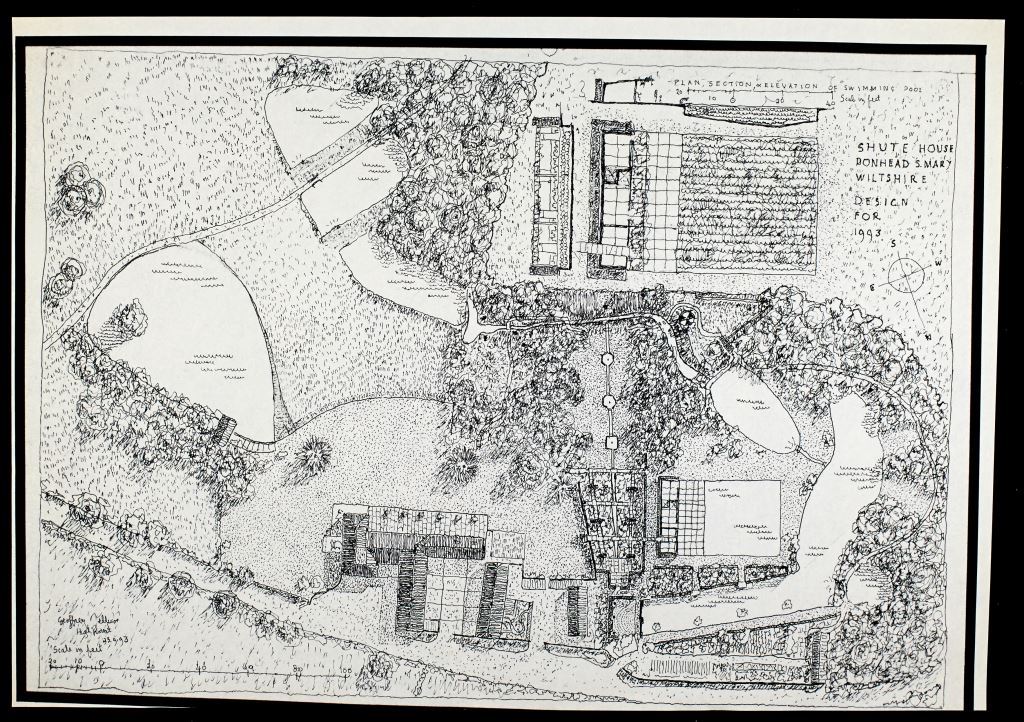 Timetable
Academic engagement bursary:
13 September 2017 – applications open
30 November 2017 – applications close
1 December 2017 – successful candidates announced
Any work will need to be carried out and finances claimed by 31 July 2017.
Student travel bursaries:
13 September 2017 – applications open
5 January 2018 – applications close
5 February 2018 – successful candidates announced
Any work will need to be carried out and finances claimed by 31 July 2017.
For informal enquiries please email c.l.gould@reading.ac.uk
We look forward to receiving your applications!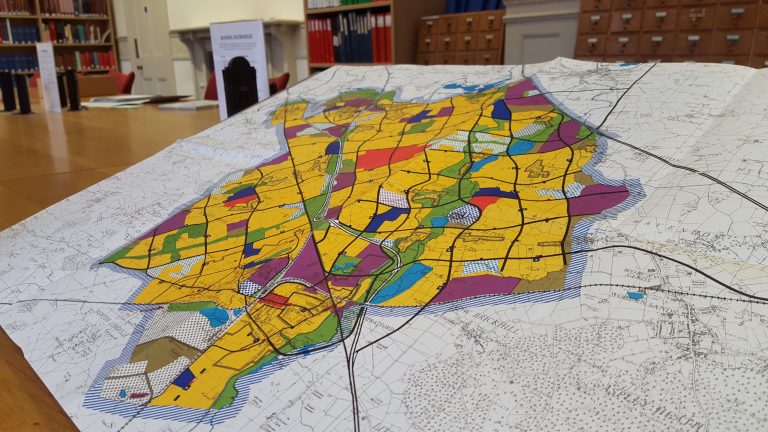 This year Milton Keynes turns 50.  Tonight BBC4 is marking this anniversary with the programme Milton Keynes and Me by Richard Macer.
Designed to provide housing for over populated London, which had been badly bombed during World War II, development of the existing village of Milton Keynes began in 1967.
Milton Keynes was part of the third wave (1967-70) of new towns, designated following the 1946 New Towns Act, which designated sites to become new towns and passed responsibility for developing them to Development Corporations.  The Milton Keynes Development Corporation was the organisation behind the development of Milton Keynes, Bedfordshire.  The Act followed the Greater London Plan of 1944, prepared by Patrick Abercrombie at the request of the Minister of Town and Country Planning, which laid out plans for how to rebuild London and deliver housing needed for the growing population, following World War II.  Other new towns in England you might be familiar with include Stevenage (1946), Bracknell (1949) and Redditch (1964).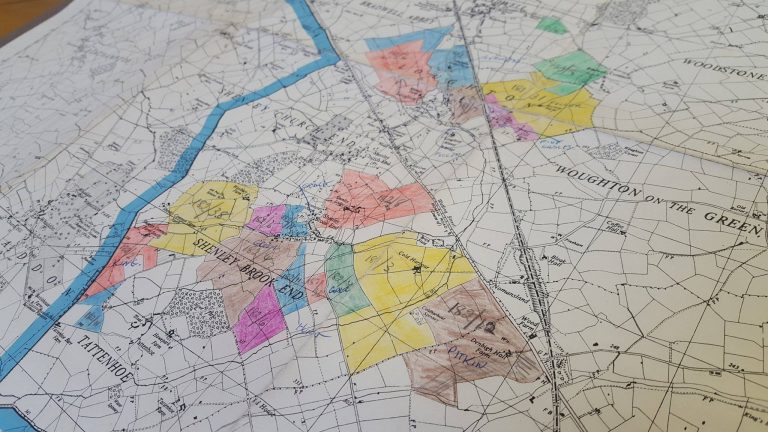 So what does this have to do with English rural life?
Those new towns needed to be built somewhere.  Often existing settlements were expanded by building on surrounding undeveloped or agricultural land.
The Milton Keynes Survey was conducted by representatives of the Department of Agricultural Economics, at The University of Reading, in the late 1960s to early 1970s.  Files, publications, documents, press cutting and maps relating to the survey are held in the archives of the Museum of English Rural Life (reference: SR DX34).  The material in this collection was compiled by and relates to several studies they published about the impact of Milton Keynes on agriculture in the area.
Our Landscape Institute collections also hold information for researchers of new towns.  We hosted a FOLAR seminar on the topic of new towns and landscape last year.  We hold a copy of The plan for Milton Keynes published by the Milton Keynes Development Corporation in 1970.  The Plan outlines ideas around the transition of land from rural to urban usage and the impact on the environment and landscape the expansion will have.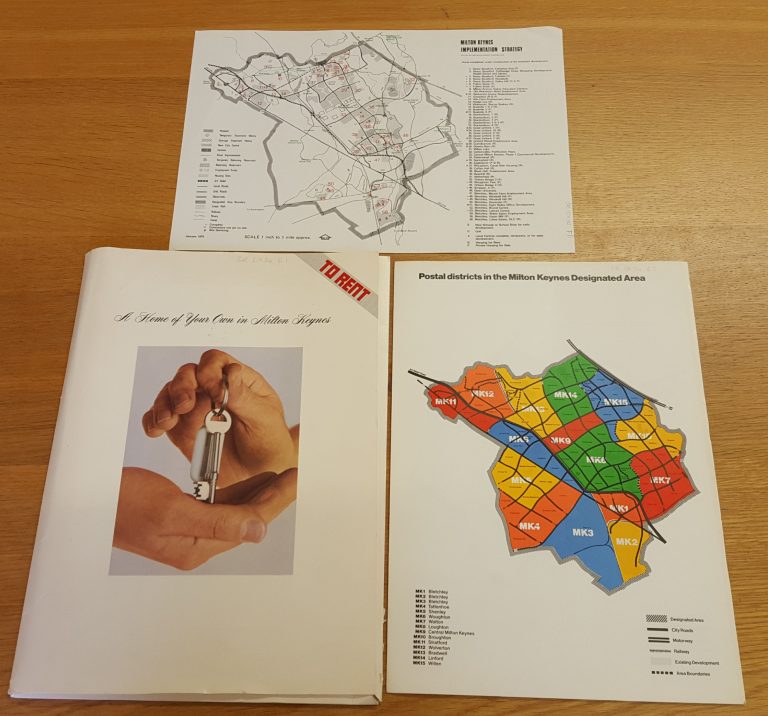 When training to be a landscape architect in the late 1970s, Marian Thompson, chose to create a design for a lake in Milton Keynes for one of her exams, named Las Venice.  Though we do not know if the design ever went beyond her exam, the area is now called Tear Drop Lakes and is part of Loughton Valley Park.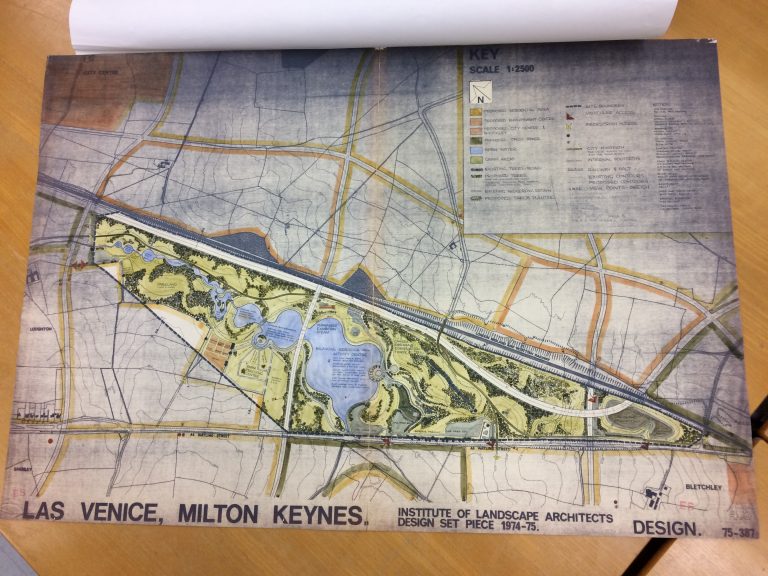 The development of new towns in the mid to late twentieth century, such as Milton Keynes, brings into sharp focus the reciprocal, but sometimes conflicting relationship between urban areas and the countryside.  How do we balance the need to provide for a growing population with concerns over protecting the landscape and environment?
Written by Emma Tin, a Work Experience student from the Abbey School.
During my week of work experience, my task was to learn from the museum and archives at the MERL and to convey what I have learnt to the staff working on an archive exhibition at my school. The Abbey School in Reading has its 130thanniversary this year and, after I have completed my work experience here, I hope to become part of the student think tank providing ideas for the exhibition.
Among the opportunities given to me that week the key events, for me, were working in the archives, meeting with the exhibition organisers, working as a student explainer, helping at the front desk and attending a 'Reminiscence' session. The aim of this session was to talk to people suffering from the early stages of dementia about aspects of the past and to revive old memories by examining a few items from the museum's collection.  Each of these sessions were rewarding and enriching in their own different ways and, by the end of the week, I had been able to see most parts of the museum and archives.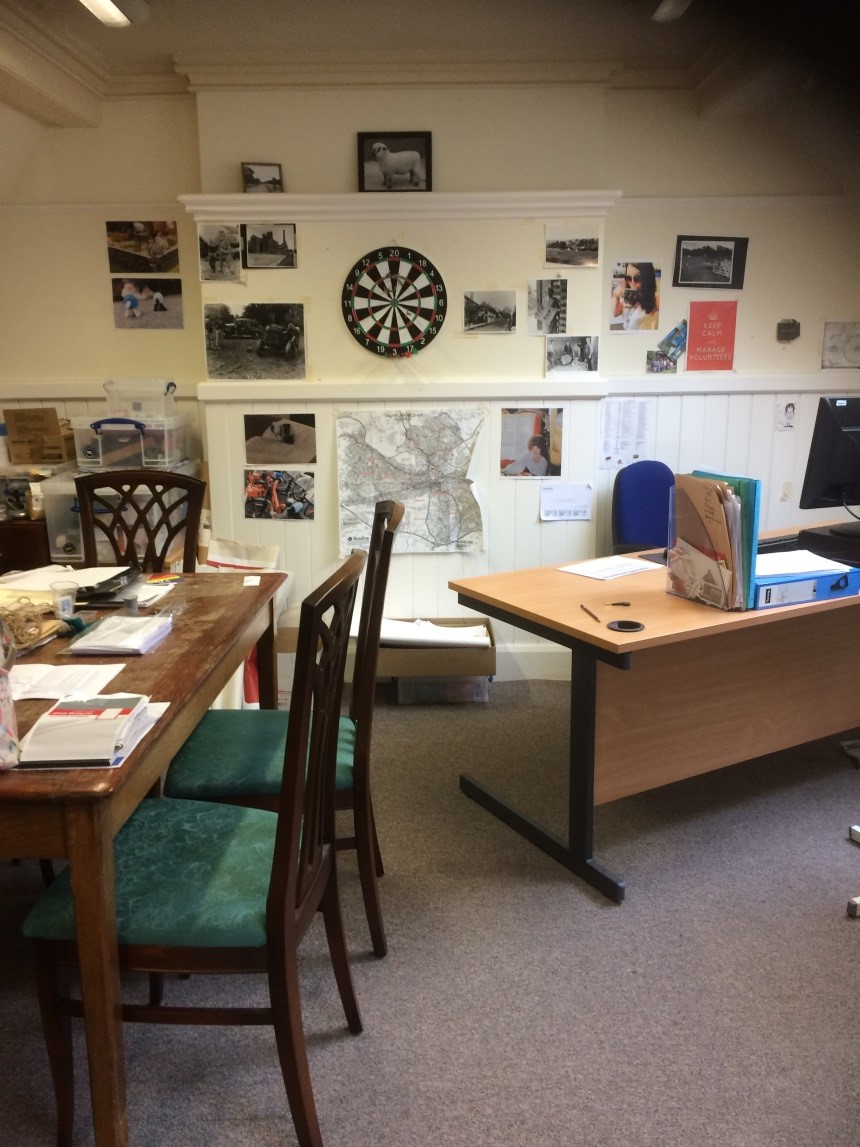 The key lessons I learned from talking to the exhibition organisers was that, when creating an exhibition
It is important to think practically and find the best way to use the exhibition space.
Allow enough time to properly organise the exhibition because ordering personalised posters and placards will take a while.
Make sure that all the items selected fit under one main theme. It is important not to allow random objects to become part of the exhibition. Otherwise, it will be confusing.
Communication between the different groups of people involved in the project is essential.
Good planning and organisation from the start is important because all the items in the exhibition will need to be properly preserved and documented.
Use a good documentation system so that the museum has the potential to expand and to prevent the development of a massive backlog of undocumented items from growing.
Might be a good idea to have rooms for displaying the history of the school and then to have a spare room for museum records so that any visitor can discover how the collection grew and developed.
Practical challenges – Visiting the exhibition site
On the first day, I had the chance to see the exhibition space at my school. After this, I realised that there were several practical challenges:
The display would have to be flexible and easy to move because the display room was needed for multiple purposes.
Due to a tight budget, the cost would need to be kept down. This meant that expensive display cases are not really feasible.
There were lots of items available to use in the school archive, therefore, it was necessary to select the best few items for the display.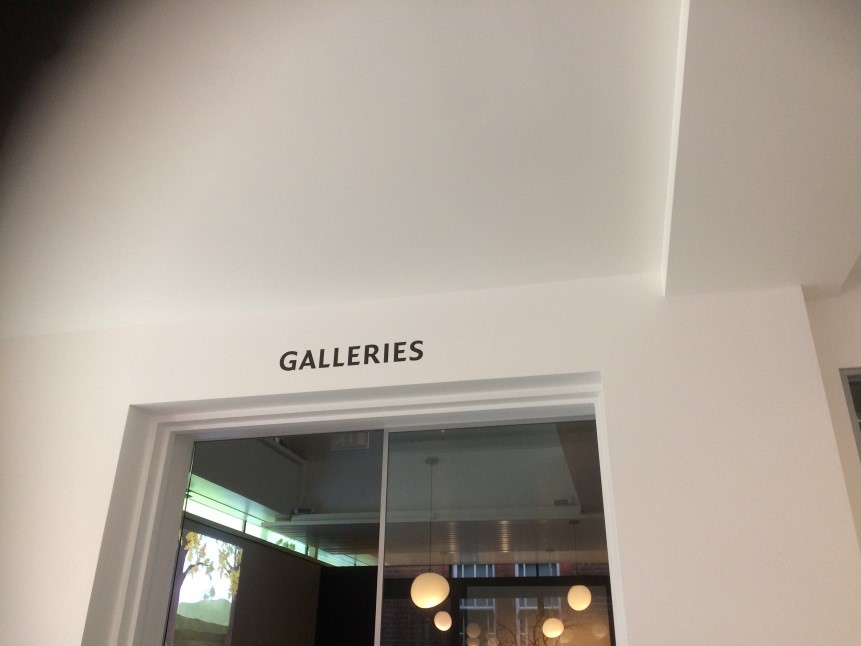 Communication
The most challenging aspect of organising a museum exhibition is involving the different groups of people working on it. Social media is a brilliant way of co-ordinating team effort.
There are many apps that can be used to be to motivate and energise a large group of people but some examples could be Facebook Messenger, WhatsApp and Trello.
Trello is probably the best app to use because you can clearly issue instructions and verify that each member of the team is completing their work. In addition, it is also possible to focus on long term aims (e.g. five years on) and short term aims (e.g. the jobs which need to be completed during the week).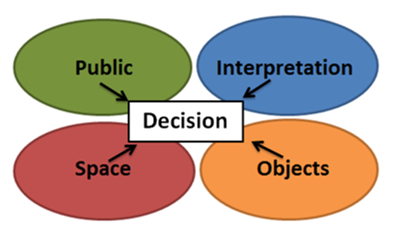 Experience?
Overall, I learnt that there are four main factors that need to be taken into account when creating an exhibition:  public tastes, the interpretation, objects in the archive and the space provided. Any decision made should take in a combination of these factors into account.
Having the opportunity to explore the archives and exhibition was both interesting and enjoyable.
In September, I hope to relay what I have learnt and to become part of the student think taking giving advice to the co-ordinators of the new museum exhibition.
Join Our Community
Keep in touch
Our new 'MERL news' and 'MERL families' e-newsletters feature information about current projects and activities and forthcom