The Museum of English Rural Life reopened in October 2016 after a £3million redevelopment project, which radically transformed our public displays.
The new Museum challenges perceptions about rural England by revealing the historical and contemporary relevance of country life. Come and discover our new interactive, immersive galleries which explore questions of identity, environment, technology, culture and health.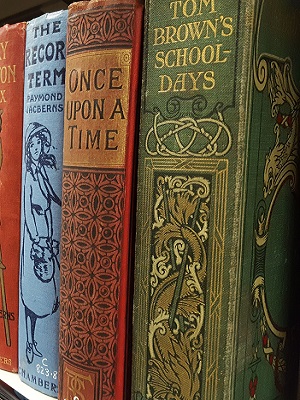 Exhibitions
April 24 - June 29
Usual opening times
Free
No booking required.
Did you know
...city families used to pick hops on holiday?
Hop picking holidays allowed city families to earn money. Pickers were paid with tokens, which were used in local shops or exchanged for wages.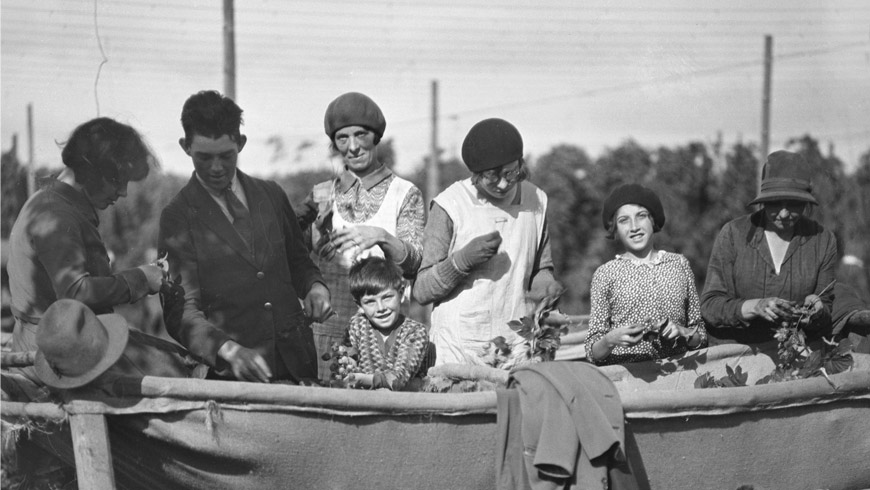 Did you know
...Elizabethan mattresses were used for both childbirth and corpses?
Mattresses, plaited from sedges, were made to support a mother during childbirth or a corpse after death. After use it would have been burned.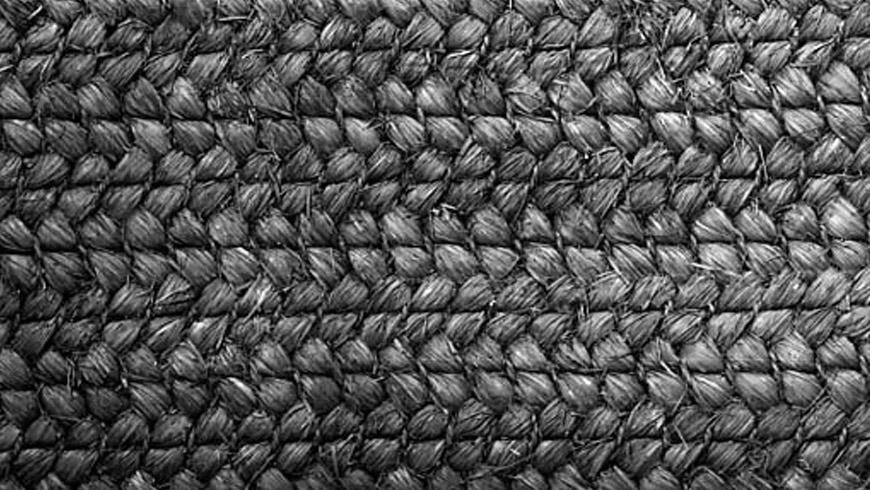 Did you know
...farmers used to sow seeds by fiddle?
Sowing by hand can be slow and inaccurate. Seed drills were developed in the 1800s to sow seeds quickly in a straight line at regular intervals.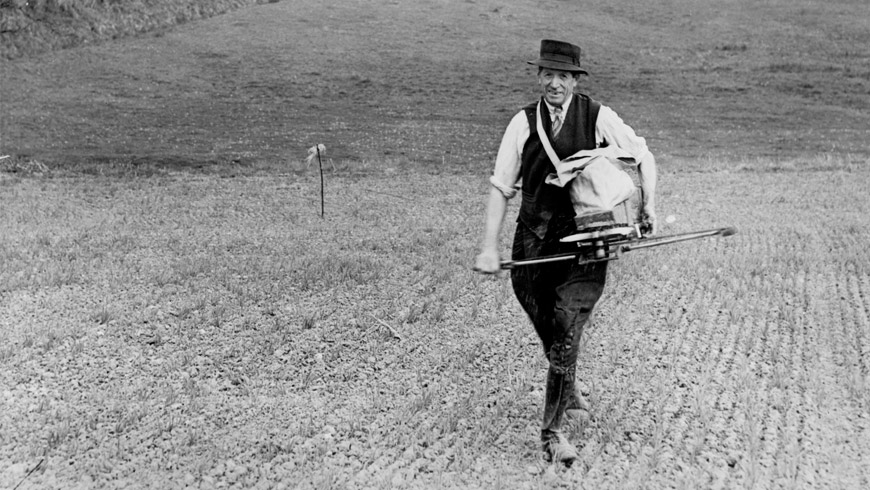 Did you know
...Lady Eve Balfour (1898-1990) was one of the earliest organic farmers and co-founded the Soil Association?
Women continue to play a key role in this movement, with organic farms employing significantly more women than chemical farming.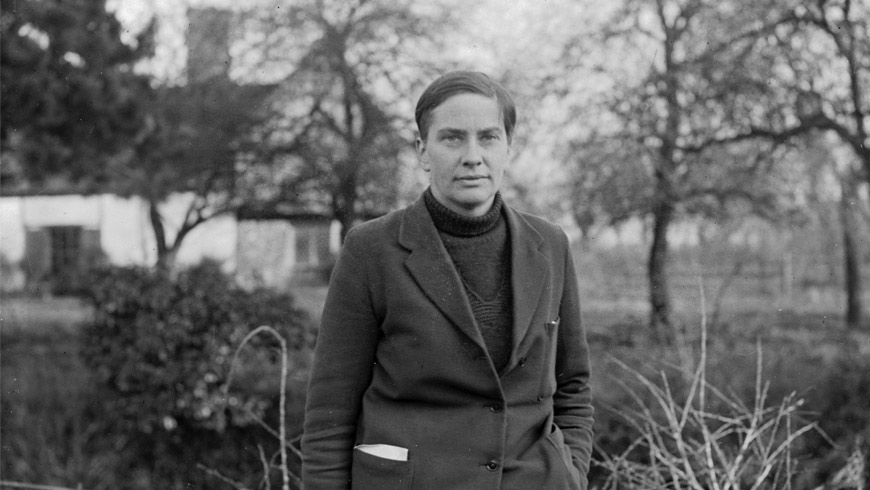 Did you know
...Suttons Seeds invented the seed packet?
The local Reading firm, founded in 1806, popularised paper packets of seeds for gardeners.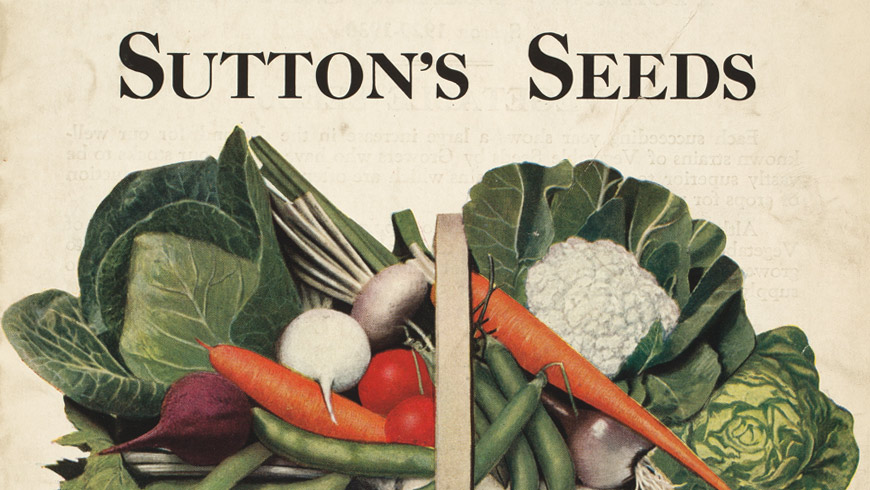 Did you know
...villages often used to run their own fire services?
The National Fire Service was only created in 1941.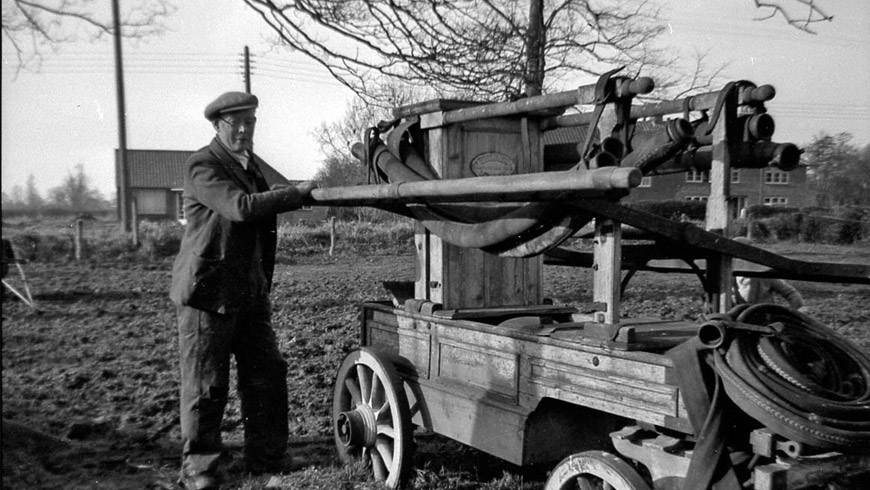 Our Country Lives - Latest Blog Posts
Our blog explores the people, places and issues of the historic and contemporary English countryside and rural life, uncovering and exploring our collections, the exciting activity around the MERL and the people we with.
Written by Fiona Melhuish, UMASCS Librarian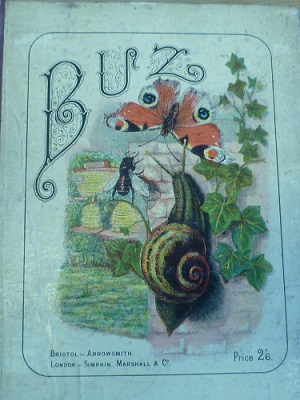 As bees start to buzz around the boughs of spring blossom in the MERL garden, it seems a good time to announce one of our most important recent acquisitions: the Cowan Bee Collection. The collection, which was donated to us by Defra (the Department for Environment Food & Rural Affairs), contains 1,800 volumes of books, pamphlets and journals relating to bees and beekeeping (also known as apiculture). The items date from the sixteenth to the twentieth century, and were owned by T. W. Cowan (1840-1926), a co-founder and president of the British Beekeepers Association, who wrote a number of books on beekeeping himself and designed the cylindrical honey extractor.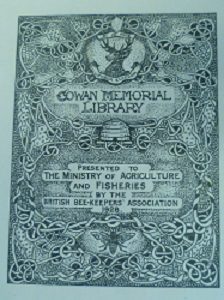 The collection, also known as The Cowan Memorial Library, contains works by many well-known writers on bees and beekeeping, including multiple editions of 'The feminine monarchie' by the Rev. Charles Butler (1609), one of the greatest books on beekeeping, together with works by other important writers on apiculture including Joseph Warder, Thomas Wildman and James Bonner. The oldest book in the collection is a rare early French translation of Lucius Junius Moderatus Columella's 'De re rustica' ('On rural affairs'), published in Paris in 1555. Columella was a writer on agriculture in the Roman Empire and 'De re rustica', an agricultural manual on animal husbandry, beekeeping and other subjects, is an important source on agriculture in Ancient Roman times. The Cowan collection also contains two 1579 editions of Thomas Hyll's 'A profitable instruction of the perfite ordering of bees' which was first published in 1568, and is thought to be the first British book on bees.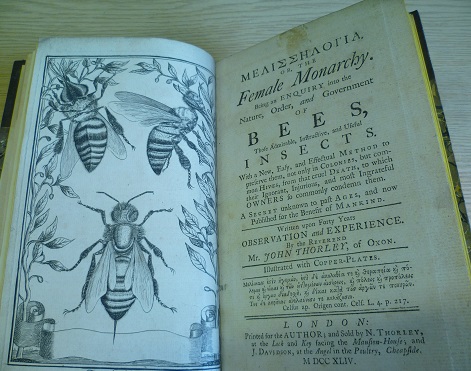 The British Beekeepers Association once described the Cowan collection as the most comprehensive collection of its kind in the world. Cowan was a great traveller and a skilled linguist, and was well-known to beekeepers around the world. In fact, what makes this collection particularly unique and interesting is the wide range of foreign language material, including publications from France, Germany, Italy, Sweden, America, Poland and Russia, many of which are very rare and not found in other academic libraries or in the British Library.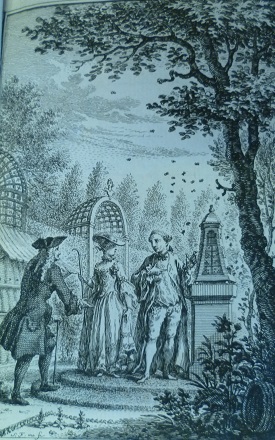 The collection complements our Bee Collection of c. 570 titles, which includes the Cotton and H. Malcolm Fraser collections. Material relating to bees can also be found in our Cole Library of early medicine and zoology, and the library and object collections of the MERL. The acquisition of the Cowan collection has made our bee collection one of the largest in the UK, and certainly a centre for historical material on bees and apiculture in the academic library sector. In terms of collections held elsewhere, the only other major collection is the IBRA/Eva Crane Library collection at the National Library of Wales. This collection, although strong in post-1919 material, lacks earlier works, especially in languages other than English, whereas the focus of the Cowan collection is on pre-1900 publications from across Europe.
The collection also includes guides for children on bees and beekeeping, and alongside practical manuals, guides and other writings, there are also a few stories and poetical works concerning bees, ranging from works by Virgil, to 'Buzz a buzz; or, The bees', a book of verse for children by the comic author Wilhelm Busch (1872). Many of the publications also have a wealth of visual interest with striking book cover designs and fine illustrations.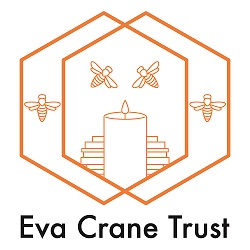 We are delighted to announce that the Eva Crane Trust have generously awarded us a grant to catalogue the Cowan Bee Collection on our online library catalogue. This will help us to make this fascinating collection accessible to researchers and other interest groups, help to promote the use of the collection in historical bee research, and potentially open up new research avenues into the history of beekeeping. At the moment we are busy carefully unpacking the books and putting them into alphabetical order in our collections store so that the books are easy to find using the collection handlist prior to cataloguing. We are looking forward to discovering more about the books held within the collection as part of the cataloguing project later this year, and will be writing about some of the treasures that we find on our social media platforms, so watch this space!
Written by Dr Ollie Douglas, Curator of MERL Collections
Intrigued by the photo of the'absolute unit' that's been doing the rounds on social media? Why was this ram such a unit? Why is livestock so often large and… well, stocky? And why does the Museum of English Rural Life have massive numbers of photos, prints and paintings of enormous farm animals?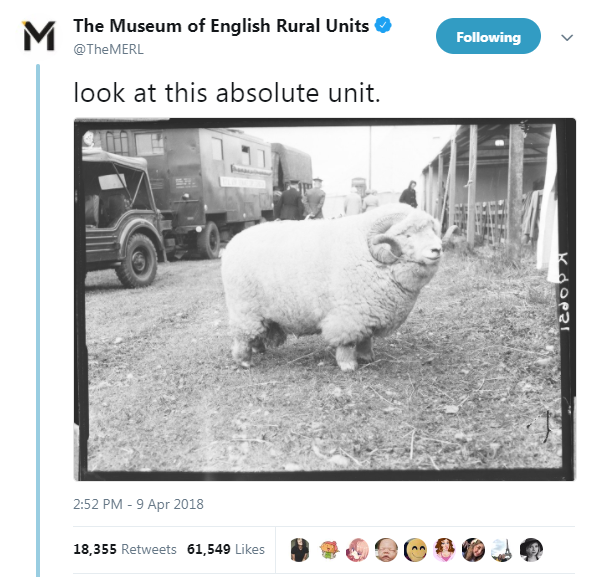 Well, here's a short cartoon made with the support of the Wellcome Trust that helps explain a little bit about the development of modern livestock breeds. If you can't face watching a cartoon about the history of early century livestock husbandry (and lets face it, the narrative probably isn't quite as gripping as the new Peter Rabbit film), here are a few answers to the questions posed above.
Why was the ram in the photo such a unit?
Firstly, its an Exmoor Horn ram, meaning its a breeding male from a hardy type of sheep designed to cope with hill environments. This breed was intended for meat and wool production, which meant it had to pack a bit of meaty muscle and sport a fulsome fleece. In other words, it was the full package or, as our social media folks put it so eloquently, 'an absolute unit'. This particular ram was born into a pedigree flock. It was then selected by an Exmoor Horn expert (the uncle of the original breeder), George Thorne. He would have been looking for a chosen few male lambs to raise into breeding rams. The unlucky majority would be destined for castration and to be sold on as fat-stock lambs. Our absolute unit clearly showed the desired attributes of this particular breed from an early age. If you want to know more about the qualities that George would have been looking for then check out the Exmoor Horn Sheep Breeder's Society (http://www.exmoorhornbreeders.co.uk/breedqualities.htm).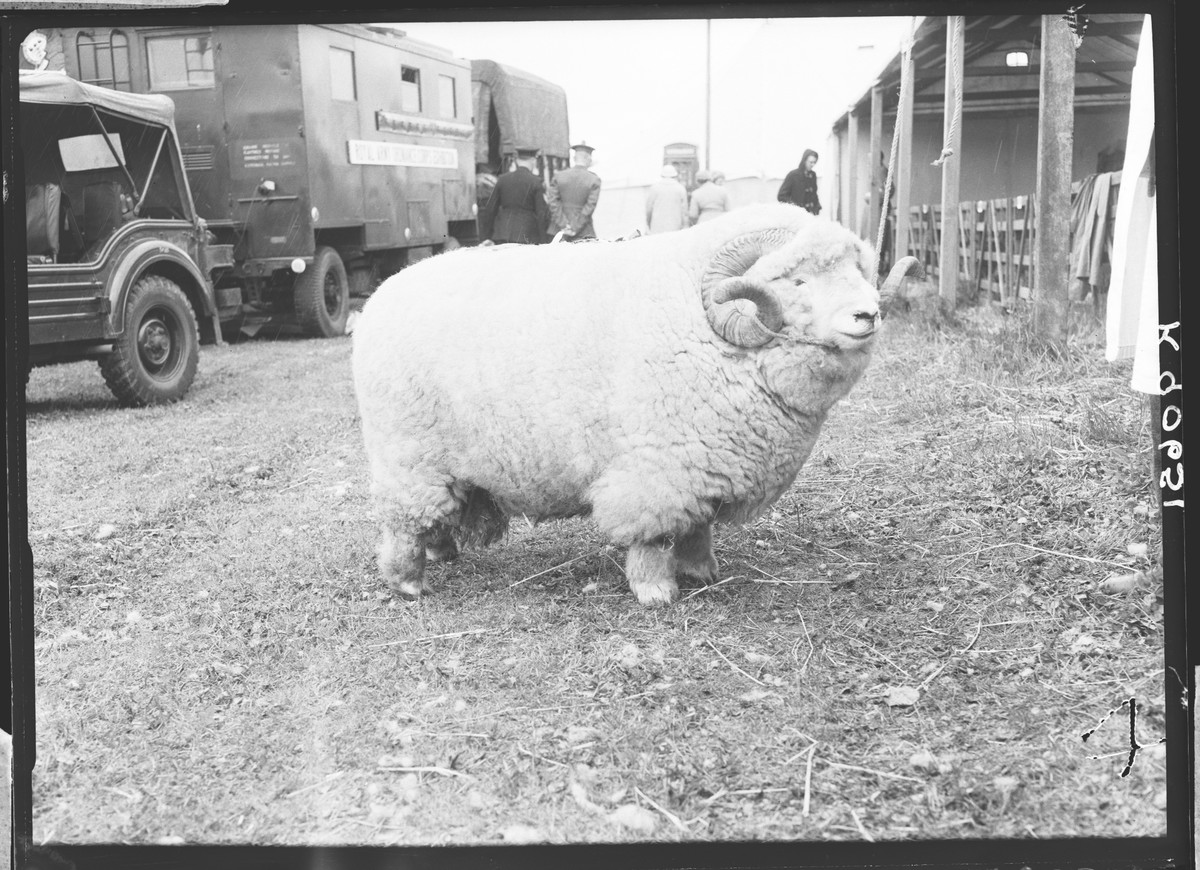 Why is livestock so often large and stocky? 
Size and a solid build were considered key attributes by the folks who designed our modern farm breeds. Essentially, these farming pioneers of the 18th and 19th centuries took local and ancient breeds and crossed and selectively bred them to favour particular features. This meant they chose specimens good at producing milk, examples that appeared to be hardy and healthy, and in this way began to design animals to suit particular climates, landscapes, and production aims. At its heart though there was a great deal of guesswork involved and in many cases it was a simple story of super-sizing for maximum profit. If you do pop to the cinema to watch Peter Rabbit, look at the fizzy drinks and popcorn and its the same idea at work. A bigger box of popcorn and a larger drink can be sold for more money and, broadly speaking, breeders thought the same was true for farm animals. In other words, the bigger the unit, the larger the fleece and the meatier the carcass.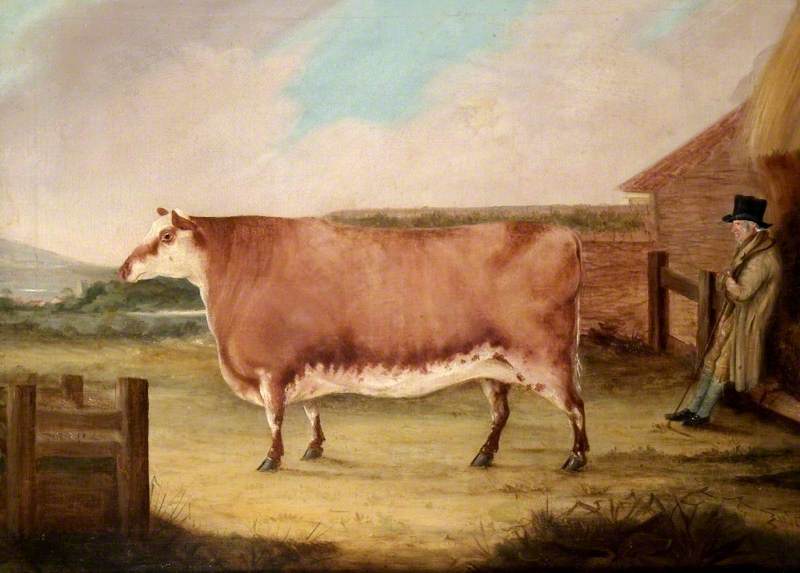 Why does the Museum have all these images of enormous farm animals?
When you've bred an impressive animal such as our absolute unit, how do you celebrate? As well as treating yourself to time off and a visit to your friendly local museum, you probably want to show off how good you are. So, you enter the animal in a show and allow it to compete against other animals. Before the advent of photography in the mid-19th century you might have commissioned an artist to paint your prize beast but by the mid 20th century you'd expect the farming press to snap a shot of it for the next exciting installment of Farmer and Stockbreeder. That way, instead of having to pop into town to watch the latest blockbuster you can simply stay at home and enjoy a striking image of an enormous animal on your own wall or flick through a publication with a photograph of an absolute unit that you helped to create.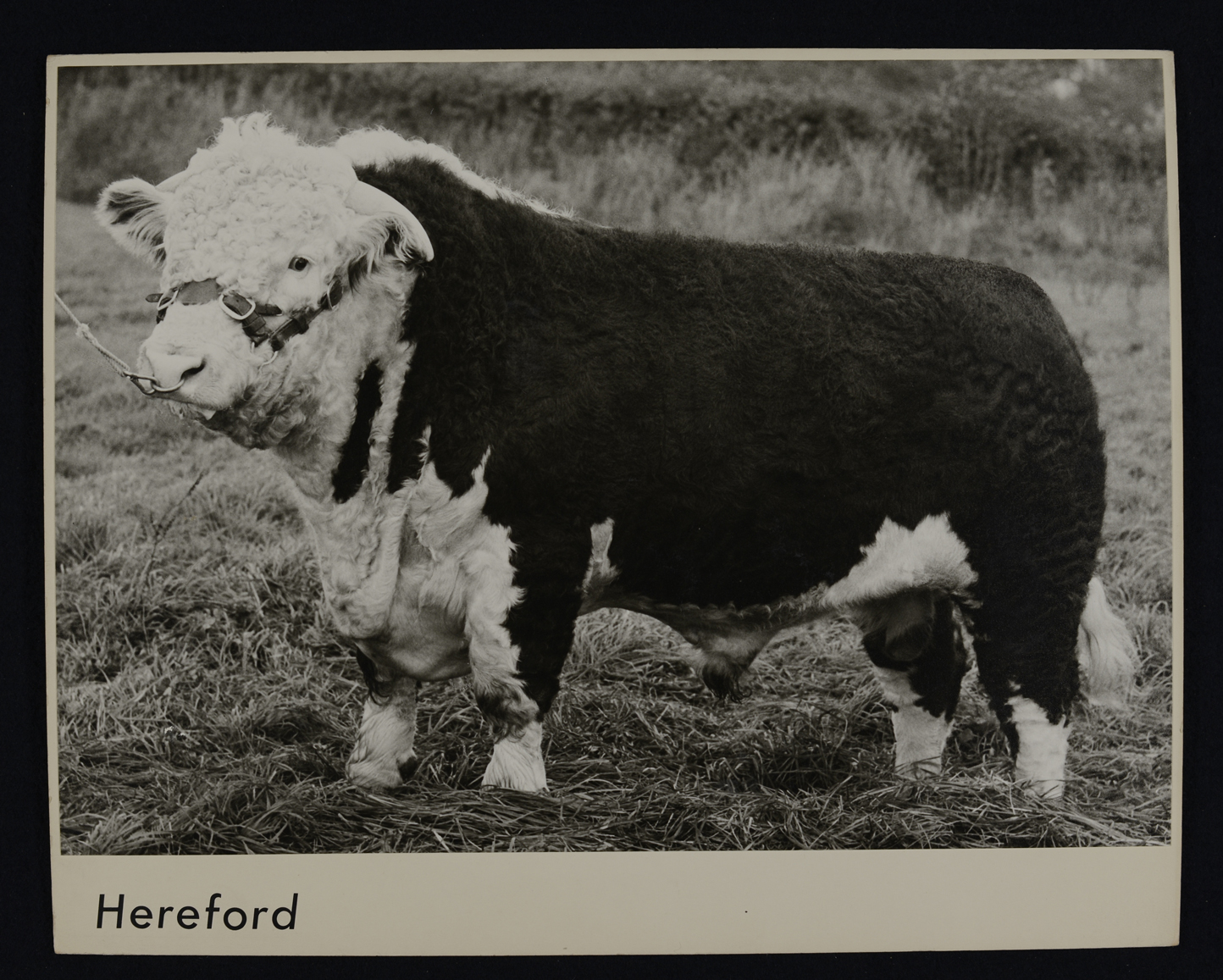 If you are still intrigued and want to find out more, we've got lots of livestock portraits on display in the Museum. They sit alongside a copy of the world's only boardgame dedicated to the artificial insemination of dairy cattle and an 'artificial bee inseminator' (incidentally, this is mentioned in the cartoon about the development of livestock breeds but almost certainly doesn't feature in Peter Rabbit). You are also very welcome to come and browse our amazing library and use our Reading Room to delve into our extensive photographic archives, absolute unit included.
Over the past four years the MERL has been out in the community and making new links thanks to our Heritage Lottery Fund project Our Country Lives. Phillippa Heath (Audience Development Project Manager) reflects back on three years of fruitful collaborations and partnerships and chooses eight hidden gems…
I must admit, trying to identify the highlights of three years of intensive work was a difficult prospect. During that time we have spoken to, collaborated with or established partnerships with over 20,600 people and run over 650 activities! When we set out on this work our aim was to inspire and connect with local and national communities, many of whom had never visited the Museum. There have been some momentous moments along the way, and here are just some of the highlights and lessons from the project:
1. Never underestimate the power of The MERL collections to inspire and engage
All of our activities have been rooted in and inspired by our collections, ranging from the delights of The MERL archive to the powerful photographic collections, art and object collections. We have drawn inspiration from a number of lesser-used collections too, such as the Butter Council Archive and the Porter Collection of printed ephemera. These have been used as a springboard for a myriad of activities such as cookery, lotion and remedy making, photography, debating, hands-on heritage projects, gardening, co-curated exhibitions, oral histories and reminiscence programmes.
line of white text
2. Co-curation and creation was central to our work with Reading's diverse communities
Roughly half the individuals we have worked with during our project have been from Reading communities. Collaborative engagement has underpinned this work and we have worked with a number of different groups to explore our collections creatively.
One of my favourite aspects of this work were the six-week programmes we delivered with partners such as Alana House, Elizabeth Fry Approved Premises for Women, Reading Mencap and Launchpad as well as the more lengthy projects with our University community such as the MERL Student Panel. These have culminated in some really fantastic projects, from community pop-up exhibitions and pamper days to cooking sessions. There have also been fantastic moments to celebrate our partnerships, such as the Teej Pujaa Women's Festival we ran collaboratively with IRDC, or our Community Treasures event (July 2017) which celebrated the work of many of our community partners.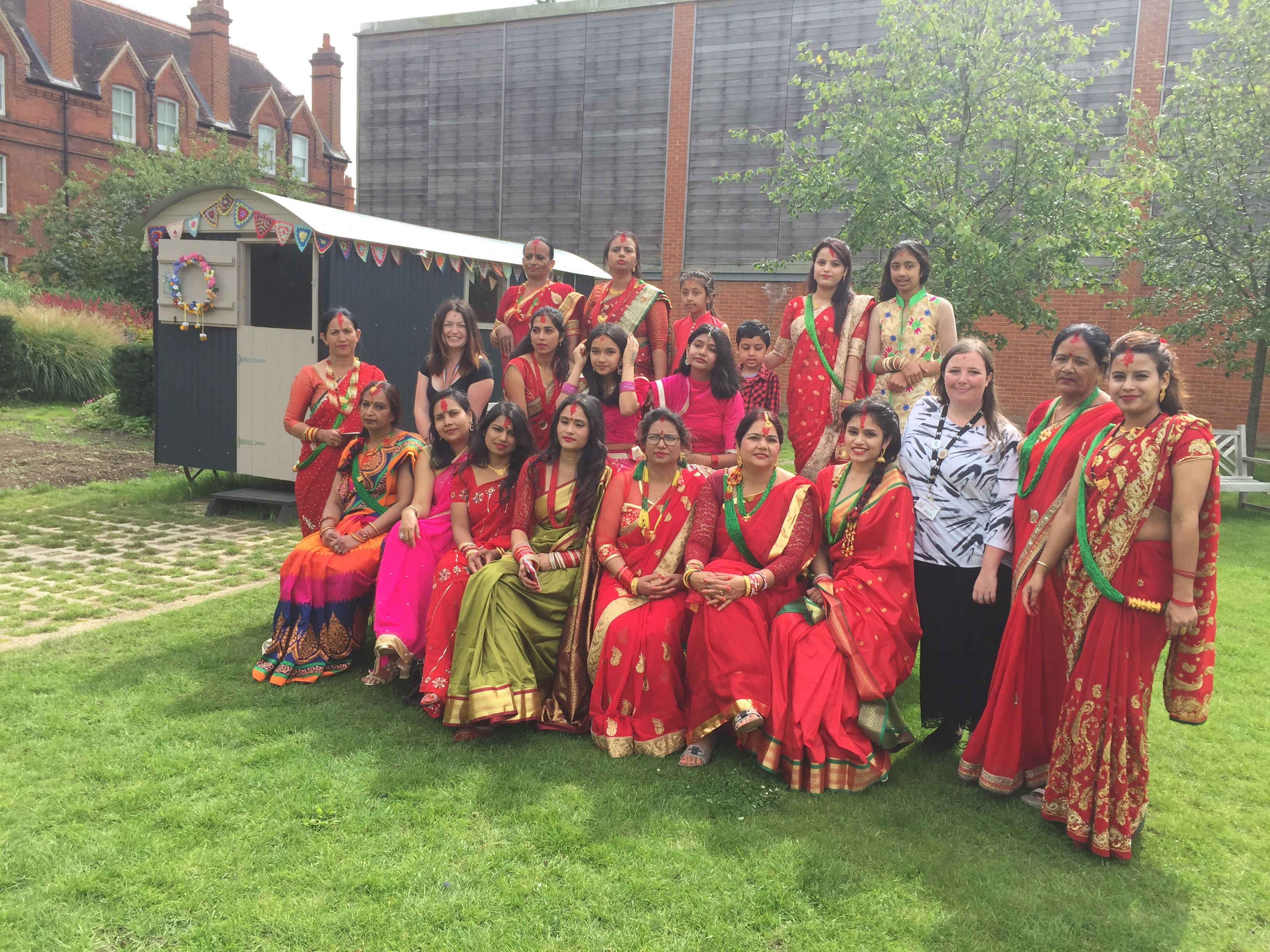 line of white text
3. The MERL garden has become a focal point for engagement
One of the most exciting elements of our project was actually an unexpected outcome of our co-curation work: the community growing areas.
These projects got underway when we received a lot of interest from organisations in gardening activities, and since then they have gone from strength to strength. Our specially built raised beds and growing areas have been home to projects by IRDC, Reading Mencap, YPWD Berkshire (Younger People with Dementia), The Three Cooks, Rise, and more recently our early years Friday Fledglings group.  All of the groups are supported by our weekly gardening volunteers, the aptly named Wednesday Wheelbarrows, alongside our new dedicated Garden Volunteer Co-ordinator, Helen. The garden is also home to our Shepherd's Hut decorated by, The Mewes Knitters, our resident group of knitters from across Reading's communities as well as existing volunteers. All of these projects have contributed to making the garden a very special place in which all our visitors can explore, play and relax.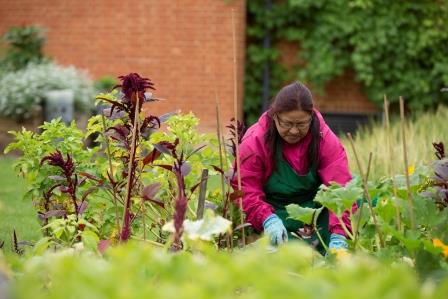 4. The Museum's voice is not just that of the curator: oral histories and reminiscences have been key
One of the most fascinating aspects of the project has been the conversations involved.
We carried out two oral history programmes. The results will form part of our publicly accessible archive collections. Memory and experience-sharing has also been fundamental to our partnerships with the Royal Berkshire Hospital, YPWD and Alzheimers Dementia Support. These all involved reminiscence and experience-sharing inspired by hands-on engagement with our collections. It has been a real privilege to witness such informative, and at times incredibly moving, responses to the collections in our care. The words of one of our reminiscence participants will remain with me forever when she described a visit to The MERL like being 'on holiday'.
a line of white text here
5. The growth of volunteering
Our wider volunteer programme, which was already an incredibly important part of our work at The MERL, has only become more important during the project. We now have a community of 145 volunteers who undertake a variety of tasks.
For me, one of the most exciting streams of new opportunities has been the development of our team of Object Handling Volunteers. These volunteers carry out incredibly engaging work, manning our new object handling trolley and enabling visitors to get hands on with our collections. Find out how you can get involved…
6. Schools and learning
Community engagement projects could not be complete without work with local schools and colleges.
We set up a Teachers Panel to help us reengage with schools and develop programmes of interest. This has been an incredible opportunity to pilot sessions and see what works! Our close relationship with the Institute of Education (University of Reading) has also been incredibly important, as has collaborative work with local schools such as Addington School, The Abbey School, Maiden Erlegh in Reading, Reading College and ones slightly further afield such as Langley Academy and Arbour Vale School. One of my proudest moments has to be our gaining of the Sandford Award in recognition of this work which states:
''The Museum of English Rural Life is an excellent place for a school visit."
We very much hope this work can continue to grow and engage learners of all ages in the coming years. Look out for new learning resources coming to the website soon!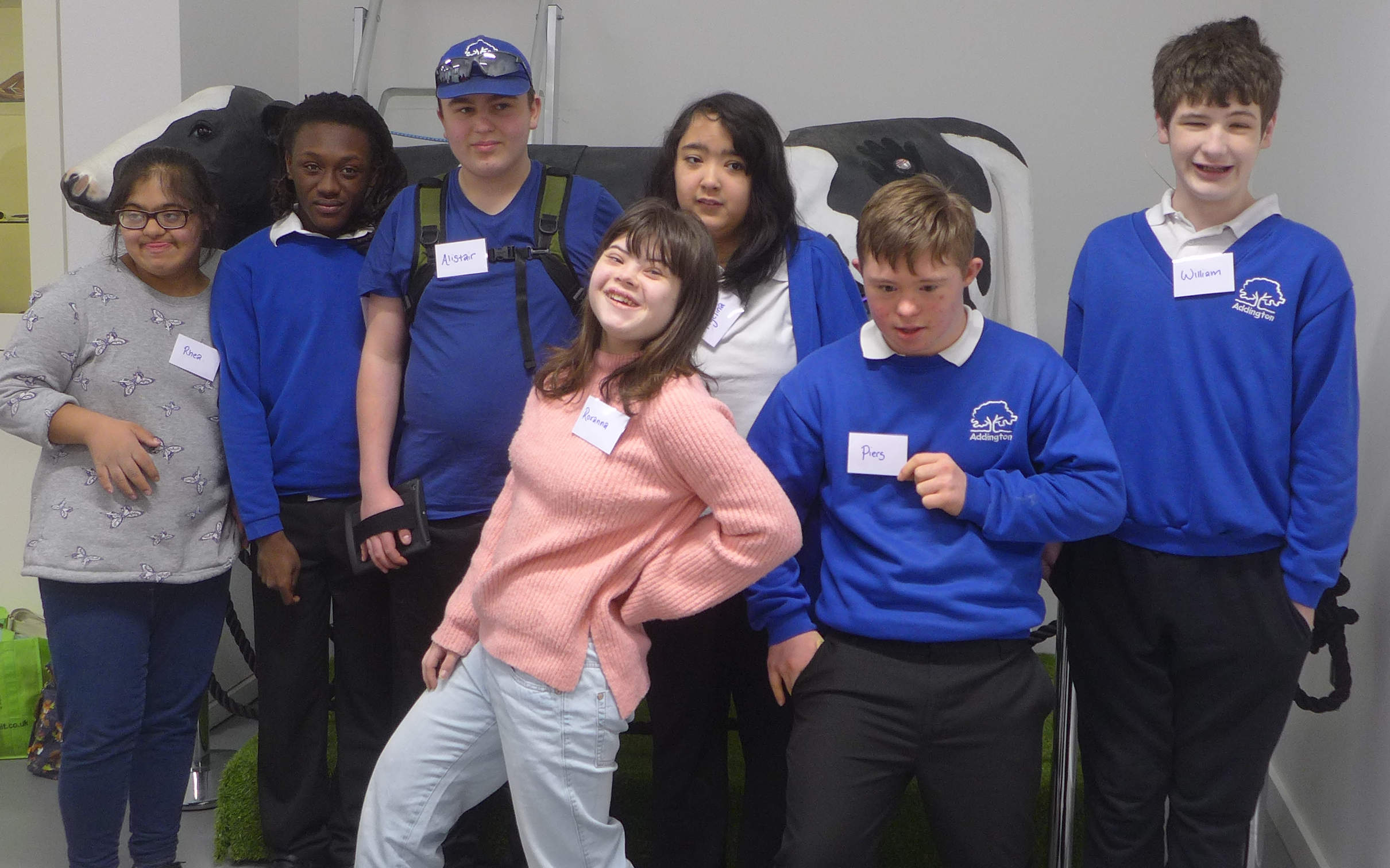 7. Re-establishing links with our communities involves travelling far and wide
Working with organisations such as RVA (Reading Voluntary Action) in the initial stages helped us spread our net throughout Reading, approaching local communities to promote opportunities for collaboration. This also involved us attending fairs, festivals and events across Reading, talking to individuals and organisations and carrying out a huge number of outreach projects. Establishing stronger links with University departments – both staff and students – has also played an important part in our work. The Museum's remit is national as well as local, and trying to connect to our rural audiences saw our project team on the road. We went out and about conducting interviews with members of our newly established Countryside Forum, and learning about the realities of rural living today.
'The priority is the human interaction, the personal warmth – we wouldn't have known it existed before the workshops we did'

(Alana House)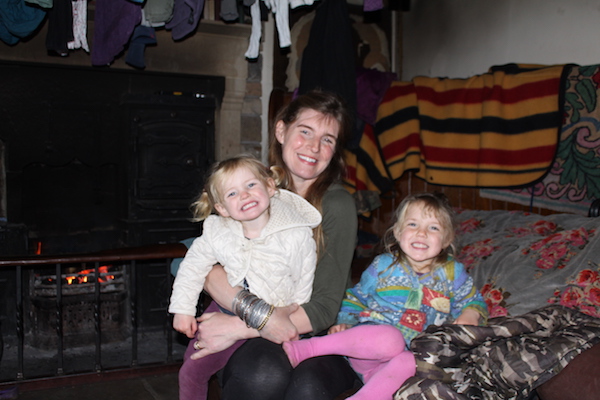 8. Learning for the future
As is hopefully evident, there have been some incredible moments and experiences over the years! Thanks to recent external evaluation of the project, interviews, observations, focus groups and conversations we are now in a position to better understand what was successful about the project from our communities' point of view.
It found seven key principles of success:
Responsive communication
Developing shared aims
Effective partnership working
Person centred activities
Informality and flexibility
Trust and safe environment
Creativity and co-creation
As the project draws to a close, I can only thank all the amazing individuals, organisations, colleagues, volunteers who made all these projects possible, funny and inspiring. Particular thanks to the project team over the years in particular Rhiannon, Rob, Katie, Helen and Rachael. I hope that The MERL's future initiatives will continue to see this work continue to develop and thrive.
Phillippa Heath
Audience Development Project Manager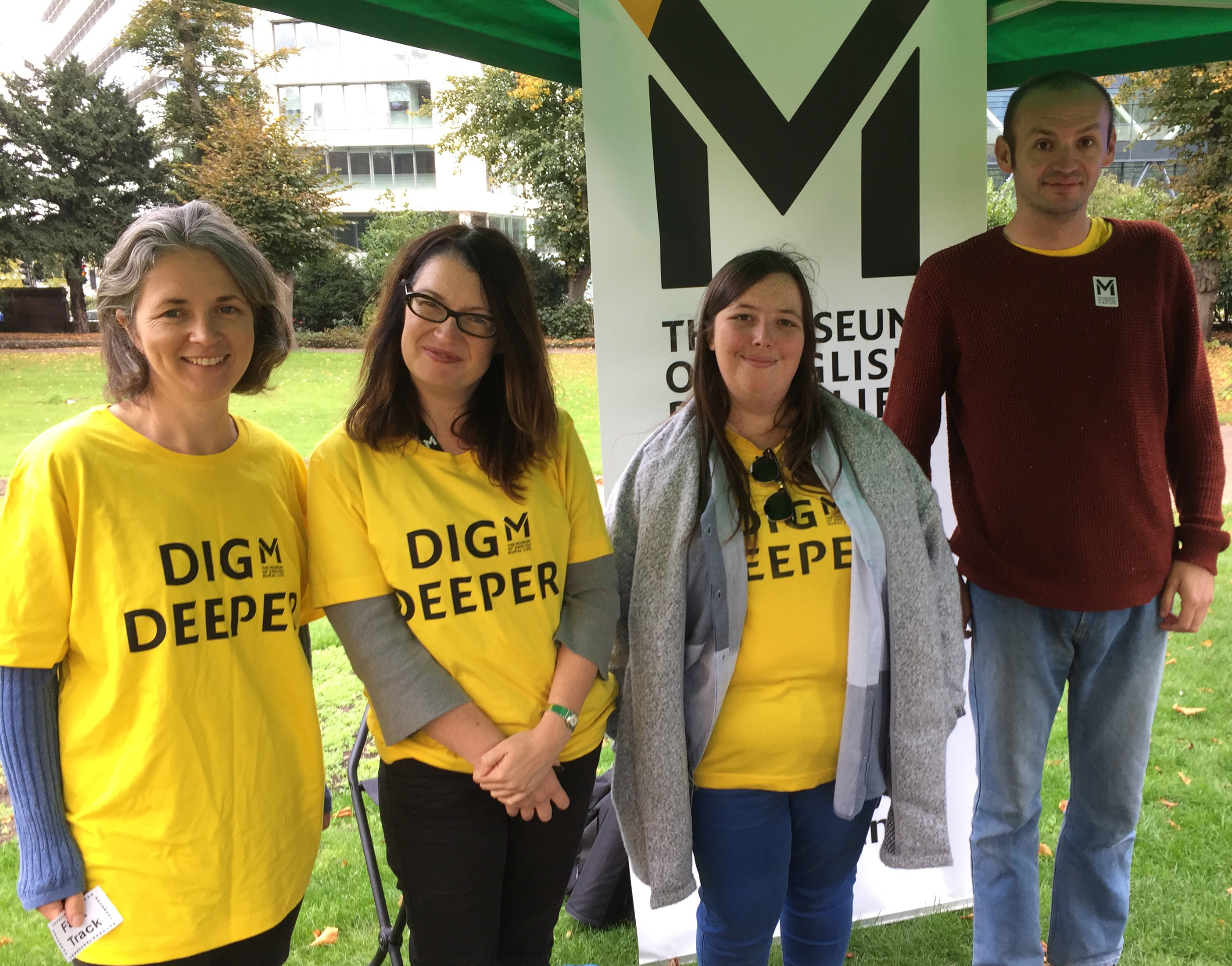 Join Our Community
Join our community

Join our community
Keep in touch
Our 'MERL news' and 'MERL families' e-newsletters feature information about projects, activities and events.