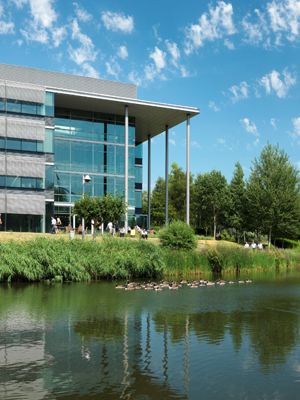 Talks and seminars
April 30 - June 11
1-2pm
Free
Did you know
...city families used to pick hops on holiday?
Hop picking holidays allowed city families to earn money. Pickers were paid with tokens, which were used in local shops or exchanged for wages.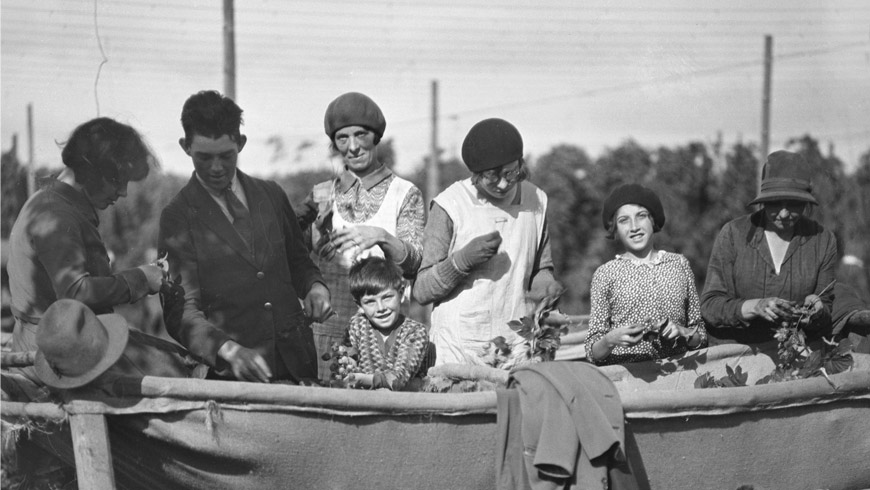 Did you know
...Elizabethan mattresses were used for both childbirth and corpses?
Mattresses, plaited from sedges, were made to support a mother during childbirth or a corpse after death. After use it would have been burned.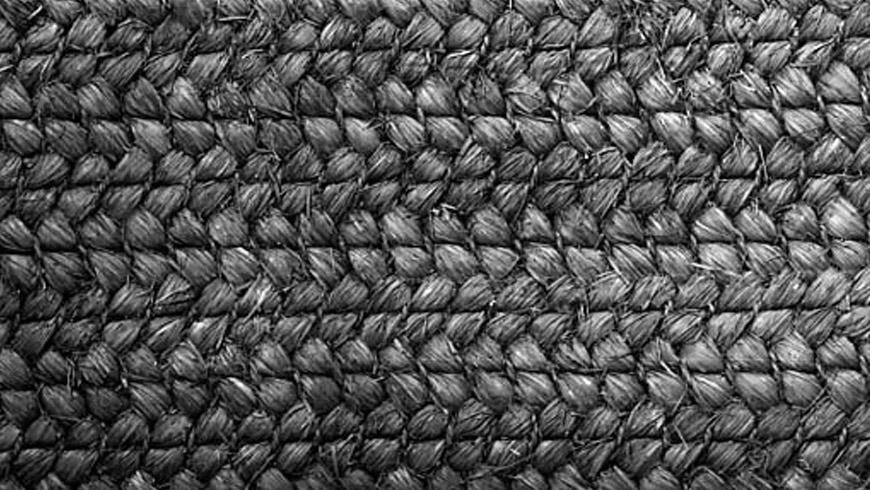 Did you know
...farmers used to sow seeds by fiddle?
Sowing by hand can be slow and inaccurate. Seed drills were developed in the 1800s to sow seeds quickly in a straight line at regular intervals.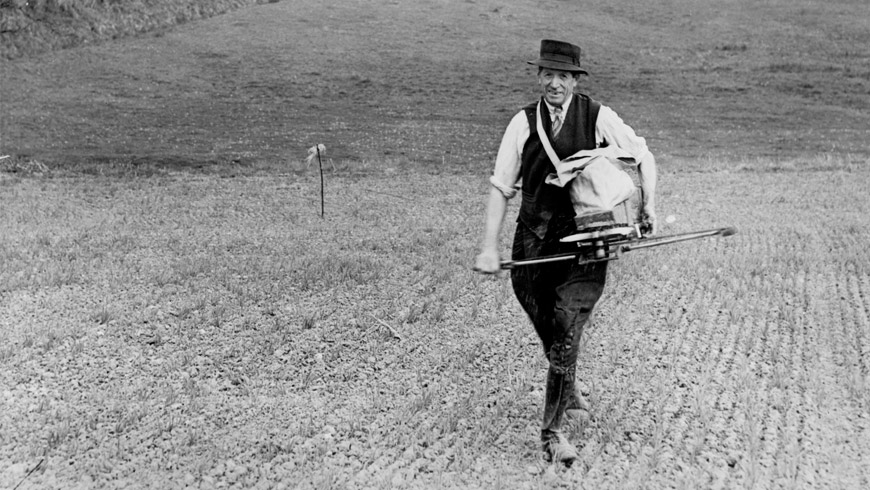 Did you know
...Lady Eve Balfour (1898-1990) was one of the earliest organic farmers and co-founded the Soil Association?
Women continue to play a key role in this movement, with organic farms employing significantly more women than chemical farming.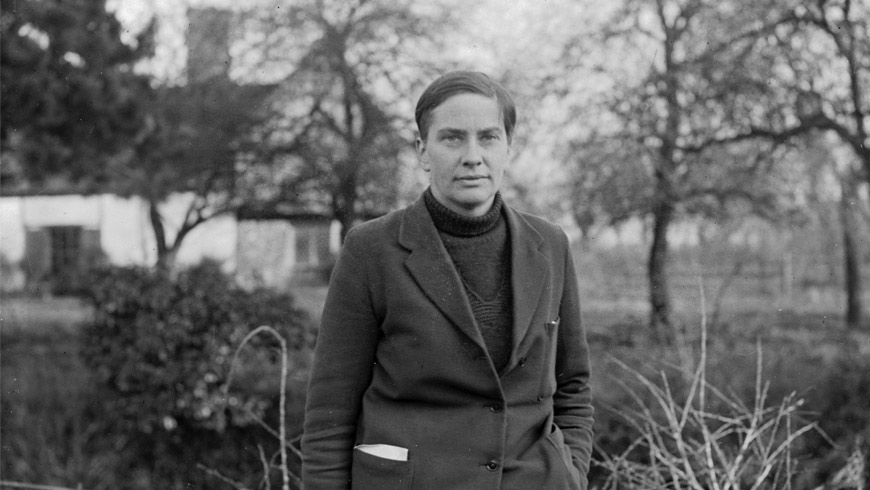 Did you know
...Suttons Seeds invented the seed packet?
The local Reading firm, founded in 1806, popularised paper packets of seeds for gardeners.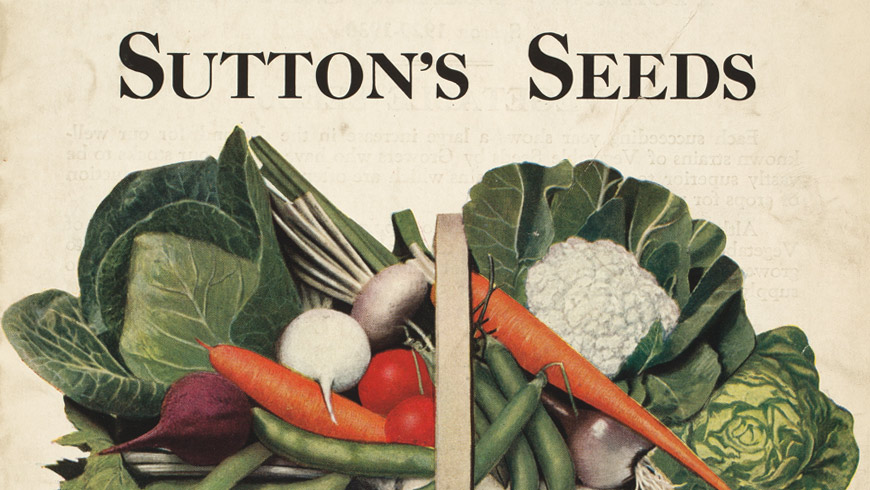 Did you know
...villages often used to run their own fire services?
The National Fire Service was only created in 1941.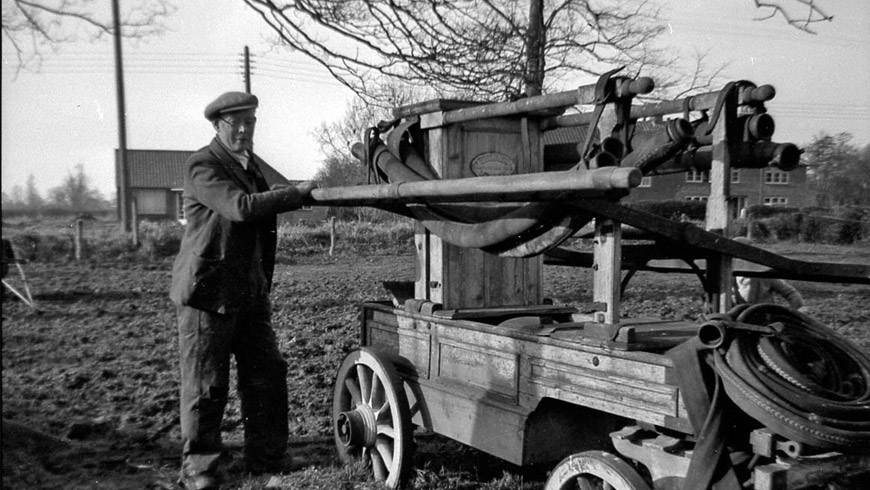 Our Country Lives - Latest Blog Posts
Our blog explores the people, places and issues of the historic and contemporary English countryside and rural life, uncovering and exploring our collections, the exciting activity around the MERL and the people we with.
In this post our curator, Ollie Douglas, introduces us to a new display of farm toys, helping us think about how farm miniatures are made and what they tell us about the world.
If we were in The MERL we'd be unveiling Playing at Farming, a new farm toy display. Since we aren't able to be there we're launching it here, online. Thanks to the generosity of collector Peter Wade-Martins, The MERL is now home to thousands of toys that help explain how farming became part of playtime. With one of the most extensive collections of British-made toy tractors ever gathered, playtime might take quite a while!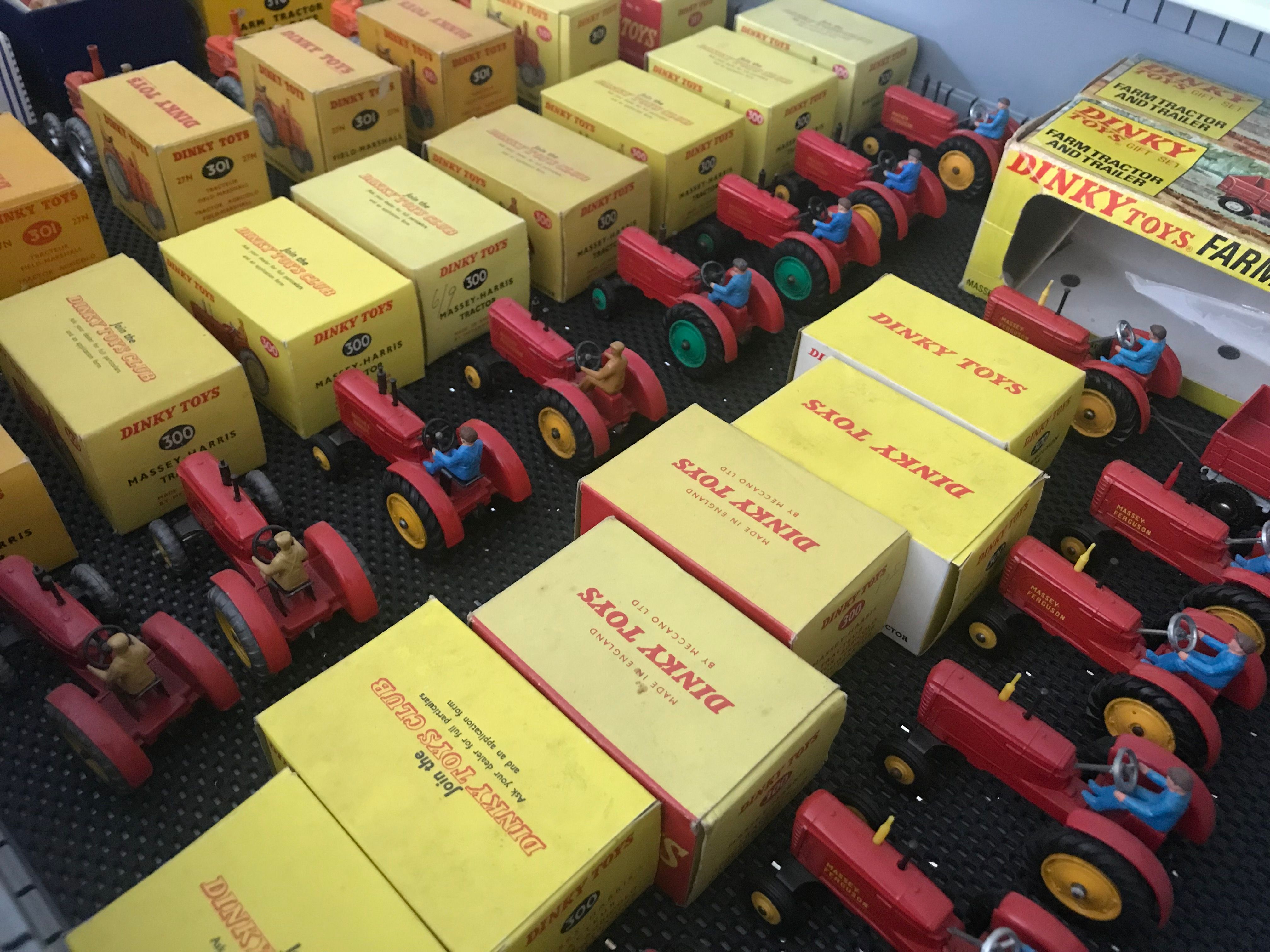 About this time last year, I joined collections colleague Maddie Ding and conservator Fred van de Geer on a trip to bring thousands of tiny farm toys to their new home in Reading. A year on and thanks to Fred's hard graft and Maddie's amazing 'lockdown' efforts, you can enjoy a careful selection in an online exhibition called Playing at Farming: A Journey.
There are some extraordinary highlights, including a simple 1914 example, one of the earliest toy tractors ever made. Not satisfied with highlights? Well, thankfully Maddie has created another, more detailed listing for eager enthusiasts called Playing at Farming: A Display. Both feature links to entries on our database, which features documentation of several hundred items that Fred and Maddie have worked their way through so far.
The items now exhibited in the Museum reflect the range of machines, materials, makers, and modes of play in Peter's collection. As we conserve and document more mini machines we will rotate the contents of the case. So, watch this space (and fear not, we won't swap the selection until you've had a chance to see them in person).
In the meantime, why not browse the displays online and we'll do a little object handling from home to get us thinking about what farm toys can tell us.
1. Let's start by finding a toy. If you have a pedal tractor or a farmyard set that'll do nicely. Maybe you can build a combine harvester using Lego? Perhaps you've got some pretend farm produce. Do you have a dollshouse that doubles as a farmhouse? Perhaps your favourite cuddly is a farm animal. You might even be lucky enough to have a toy drone or robot (don't worry, we'll explain these strange choices at the end!). If you haven't got anything farm-related just choose any toy and use your imagination.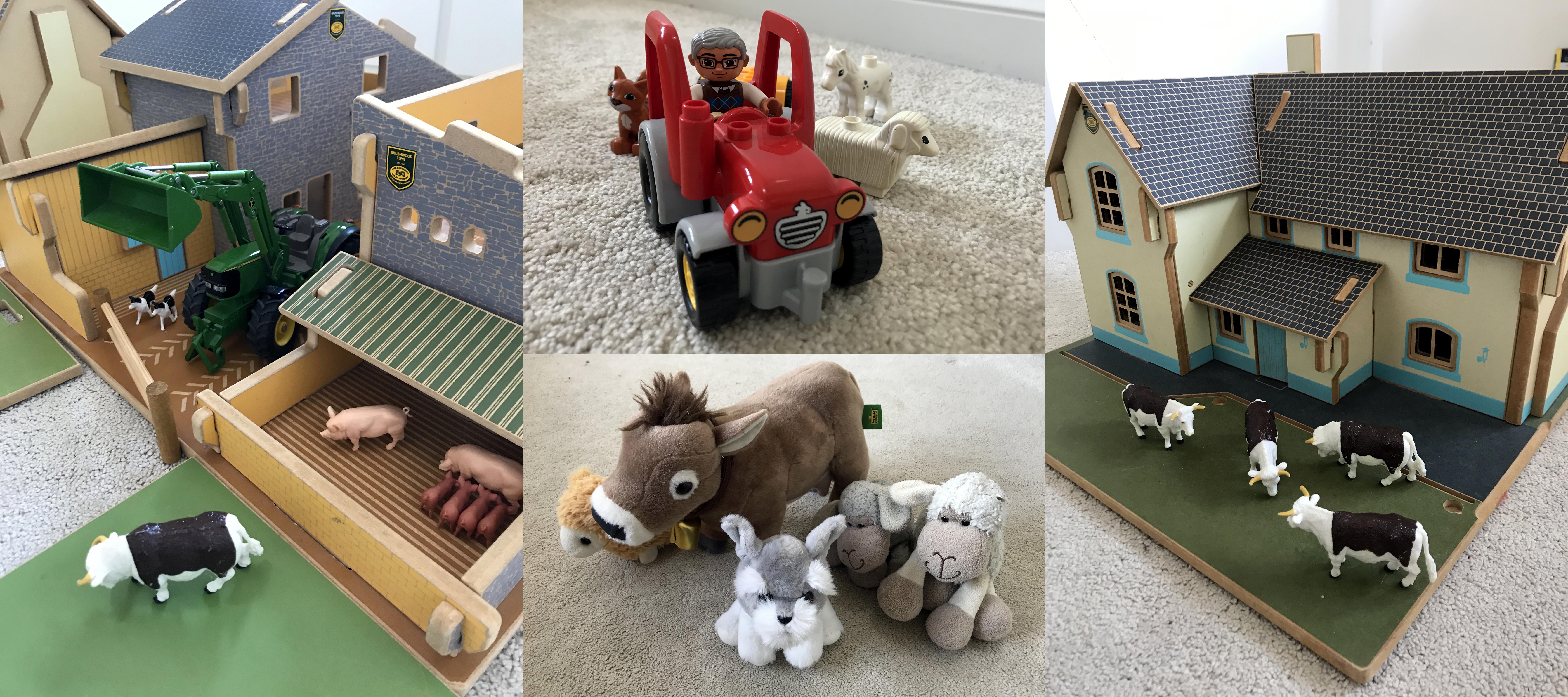 2. Think about how you came to have the toy you've chosen. As well as Peter Wade-Martins' amazing farm toys, The MERL collection includes a play farm that belonged to Pippa (Philippa) Hughes. In the 1940s Pippa spent her pocket money on farm toys and asked her father to make farm buildings. Among the early lead and die-cast toys are a handful of plastic examples that weren't available when Pippa was a child. This is a clue that her children and grandchildren also played with them. Have a think about your toy? Did you save up for it? Was it a gift? Was it new or second-hand? Perhaps it belonged to someone else before you. What exciting stories could your toy tell?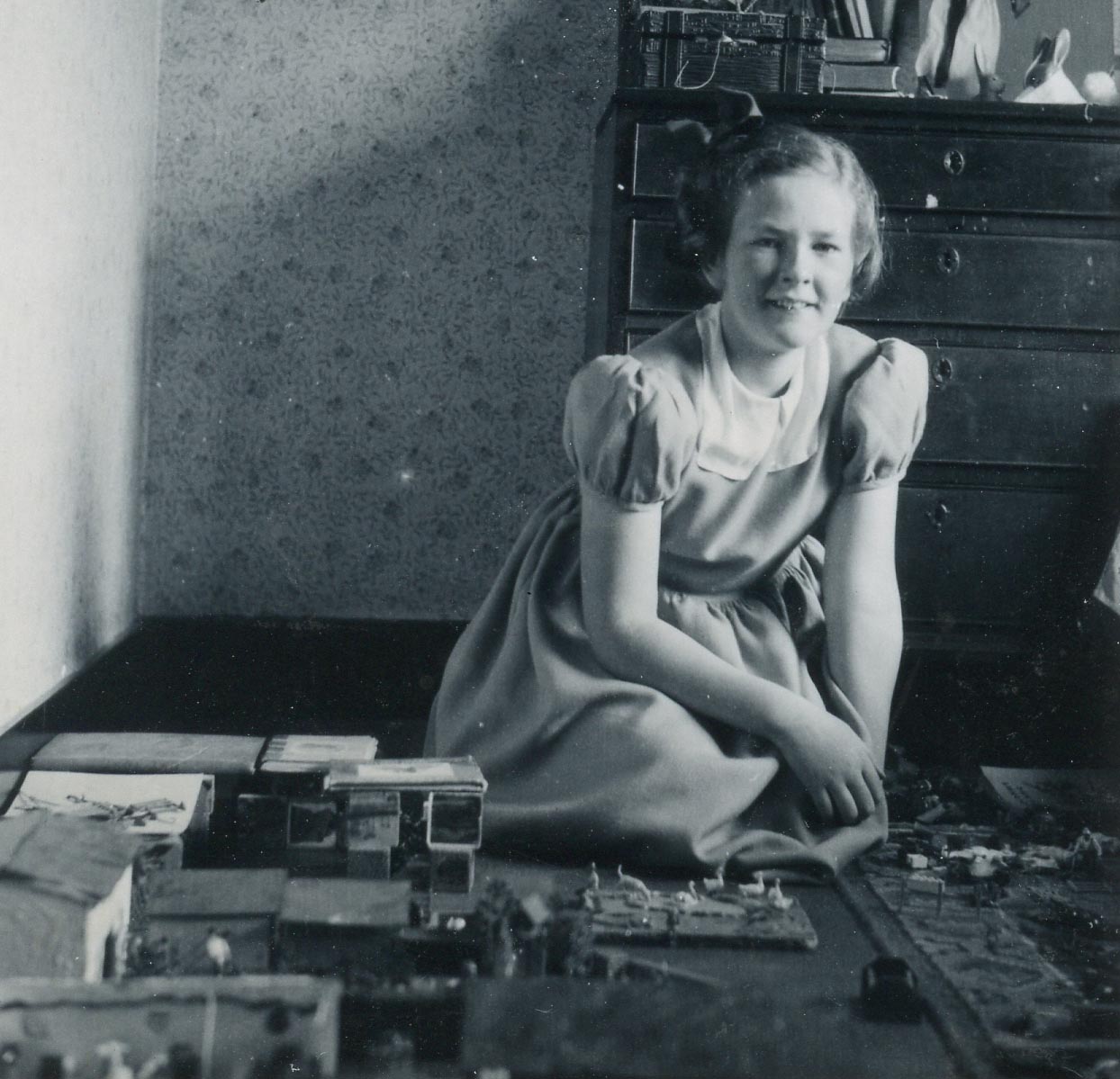 3. Now let's think about where your toy comes from. Who do you think it was made by? Do you think they had seen an English farm? Do you think it was made by hand or in a factory? Was it made in the UK or elsewhere in the world? Look at the base or at any labels. What do they say? Like much of the food we eat, loads of the toys we play with are made in other parts of the world. Peter Wade-Martins collected toys made in Britain but after about 1980 most toy manufacturing moved overseas. Your toy is probably more recent that those in The MERL. In other words, we might have several thousand farm toys but you've almost certainly got something that we haven't got!
4. What material is your toy made from? Some early farm toys were made using natural materials. For example, the new display includes a horse made from animal skin. Playset bales once made from straw now tend to be plastic or wood. Close your eyes and feel the surface of your toy. Do you think it feels like the thing it represents? In a push for durable, safe, hygienic toys, most are now made from different materials to the real-world things they show. Explore the online exhibition and you'll find plastic, lead, tinplate, rubber, wire, wood, and more. How many of these materials are recyclable? Will your toy be recycled or will it find a new chapter to its story?
5. So, what does your toy show. Work tools, clothes, animals, and accessories have long been recreated for play. They are made help us learn about key worker roles, helping us to imagine what it might be like to be one the amazing people who feed us, clean our streets, deliver things to our doorsteps, prepare our food, keep us healthy, and keep us safe. Toys help us learn how the world works and allow us to get a little bit more hands-on with real life. Have you ever helped do a job like the one your toy represents? Do you think it would be hard work?
6. Some old toys have small parts. Others are made from poisonous materials such as lead. Others still have sharp edges or points. In contrast, today's toys conform to strict safety rules. Are there any mentions of safety on your toy? The mark 'CE' would mean your toy meets particular standards. Model farm machines can help us think about risk. We can look at moving parts and imagine how they might be dangerous in real life. As this animation shows, farming is a risky business. Some farm toys are actually designed for health and safety reasons. This image from our archives shows a boy on a pedal tractor. His father built this toy for him so he wouldn't play on real machines.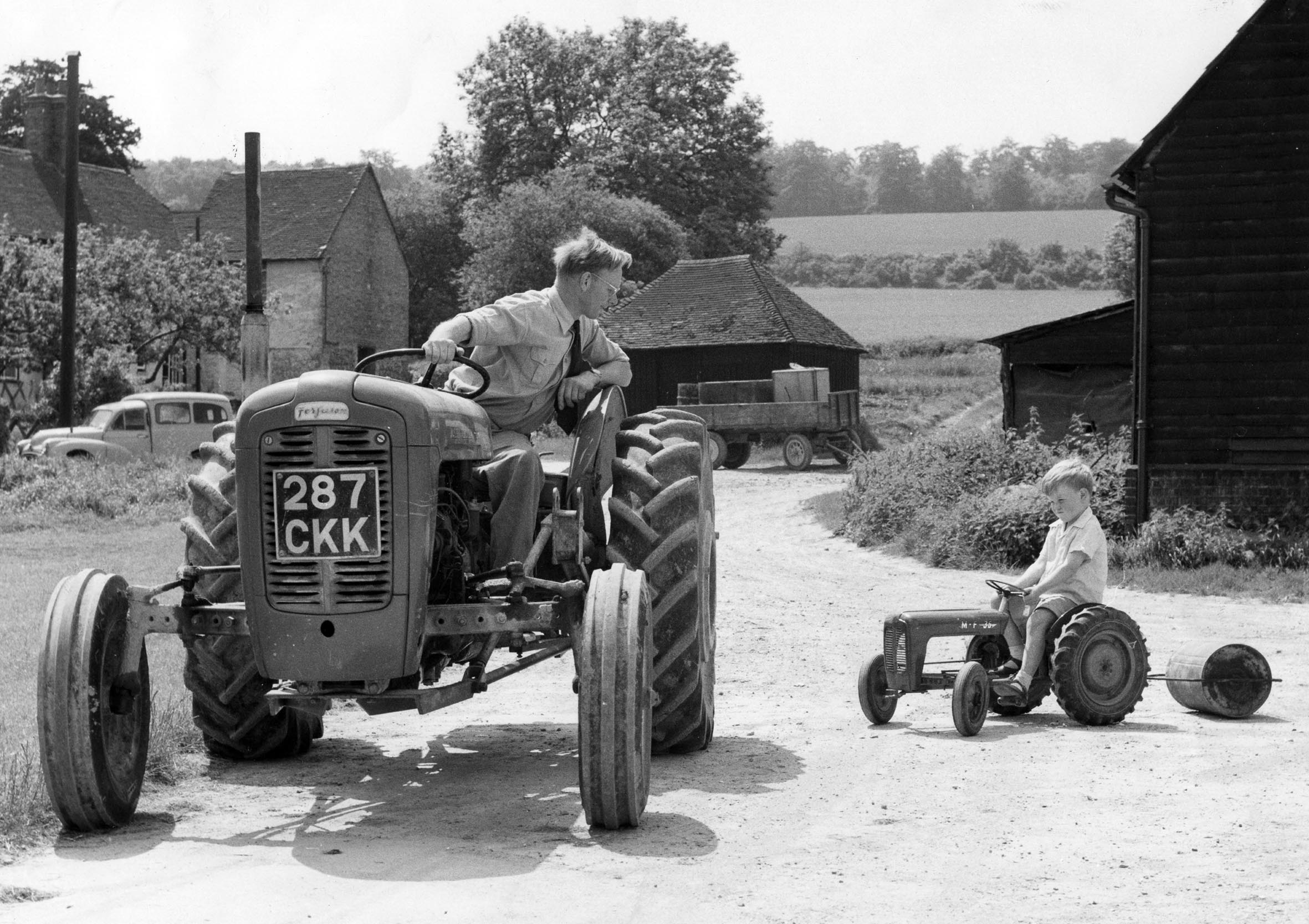 7. What bit of the farming story does your toy tell? Would it play a part in the field, on the fork, or somewhere in between? If it's a farmhouse or farmer, it might help us think about the lives of the people who produce our food. What would it be like to be in lockdown on a farm? Are people who live in rural places more used to feeling isolated? If your toy is a piece of pretend food, it was probably meant to make you think about cooking not crops. Take a moment to think about where your food comes from and who has played a part in growing it and harvesting it.
8. Now, let's have a think about size. Is your toy a tiny version of something from real farm life. During the interwar period model villages and railways – like Bekonscot or Pendon – and collectors began to capture rural life. Toy soldiers reminded people of the horrors of the First World War but farm toys grew in popularity. Few people had space for a model village or railway scene but anyone could find room for mini livestock or miniature wagon. Size was a key tho the popularity and the magic of 'carpet farming'. It also meant that toy farms had a tendency to be quite nostalgic, for an untouched rural England. Is your farm toy realistic? Does it echo real life technology and hard graft, or does it hark back to an earlier time.
9. Finally, as farm machines have grown larger, farm toys have evolved to reflect shifts from horse to tractor, reaper to combine harvester. Farm toys help chart changes and mean The MERL can collect, discuss, and display lots of diverse machinery from many different time periods without the need for vast amounts of space. But what about the toy drones and robots mentioned earlier. Well, these echo more recent changes in farming. As some companies are producing ever larger farm machines, others like the Small Robot Company are moving in the other direction, using automated technologies to cultivate crops. Many farmers worldwide now check their livestock by drone.
So, what do our farm toy futures hold? Will toys still be mini versions of massive machines, or will technologies and toys grow closer in size as robotics find a place in farming? Might your playthings end up in a museum like The MERL, helping to tell the story from 1980 to the present day? Perhaps you and your toys will help tell the carpet farming story from here.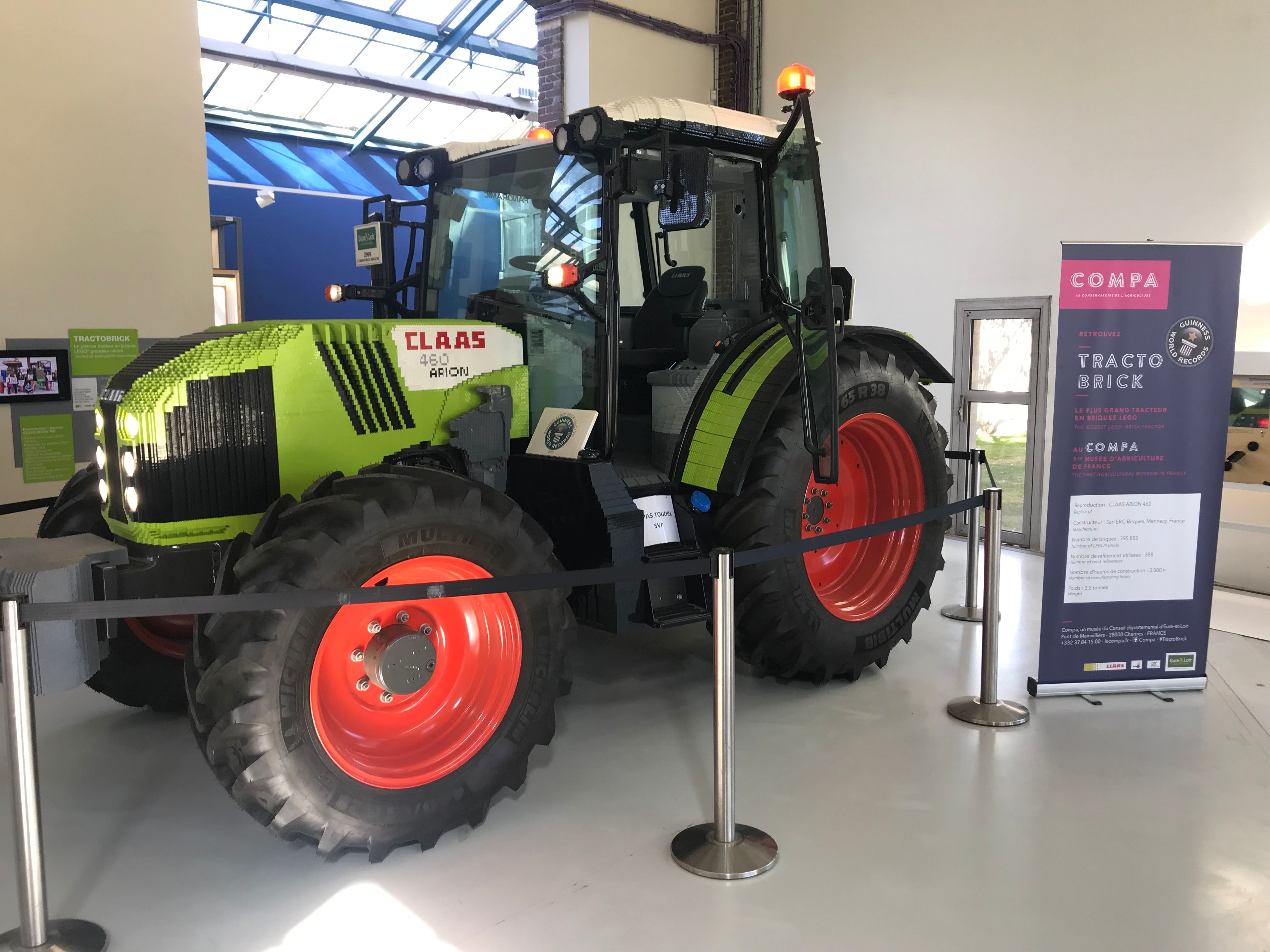 Did anyone build a Lego farm vehicle? At Le Compa museum of French farming they recreated a full-size modern tractor using Lego, alongside the older farm machinery in their collection. If this is a bit too much why not try animating your toy, using your carpet farming world to tell a story of change on the farm?
In this guest blog, Dr Louise Arnal joins us to discuss her immersive SciArt installation "Gambling with Floods?", which was exhibited at the Museum from the 1st to the 15th November 2019. Through a fusion of scientific and artistic practice, "Gambling with Floods?" invites its viewer to experience first-hand the complexities of forecasting flooding. How effectively can even the most cutting-edge technology today make sense of nature's 'noisy chaos'?

With the very tangible threat of climate change, extreme events – such as floods – are becoming a more common feature of English weather and landscapes. Scientists and decision-makers work daily with computer-generated forecasts, based on which they warn an ever-growing population at risk against potential future floods. The last decades have seen unprecedented progress and we can now predict floods days, weeks and sometimes months in advance. But these forecasts are still not perfect, partly due to nature's chaotic behaviour. How can we work with supercomputers to predict floods in nature's noisy chaos? This is the question explored by the immersive SciArt installation "Gambling with floods?", exhibited from 1 to 15 November 2019 at The MERL.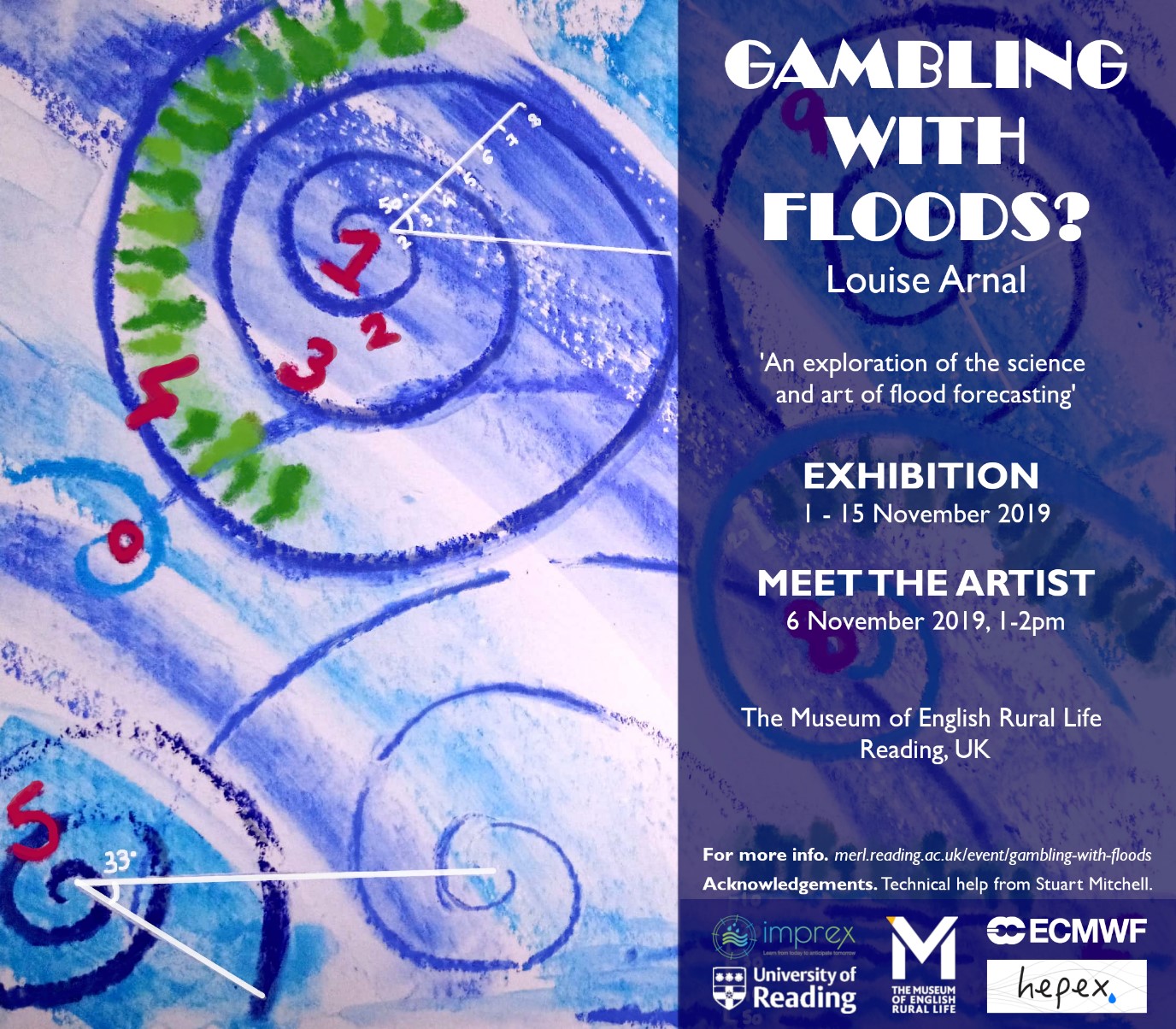 "Will there be a flood in Reading this winter? Enter the forecasting machine to make your own forecast."  
Enticed by these words at the entrance of the installation, you push open a curtain to discover a surprising set up made of a central piece – a jackpot or fruit machine – and side panels full of screens. You pull the fruit machine lever, activating spinning reels where the usual fruits have been replaced with water drops. While the machine is running, the surrounding screens light up and sounds start filling up the room. The screens show landscapes from around Reading, displaying various weather scenes, overlaid with numbers falling like rain. The sounds you hear are weather proverbs spoken in different languages. After a while, the machine slows down and stops spinning, showing a final combination of water drops. The side screens and sounds have also come to a stop, and a small piece of paper is printed out for you to take home. On it, the flood forecast you have just produced in the form of a haiku. Can you trust it?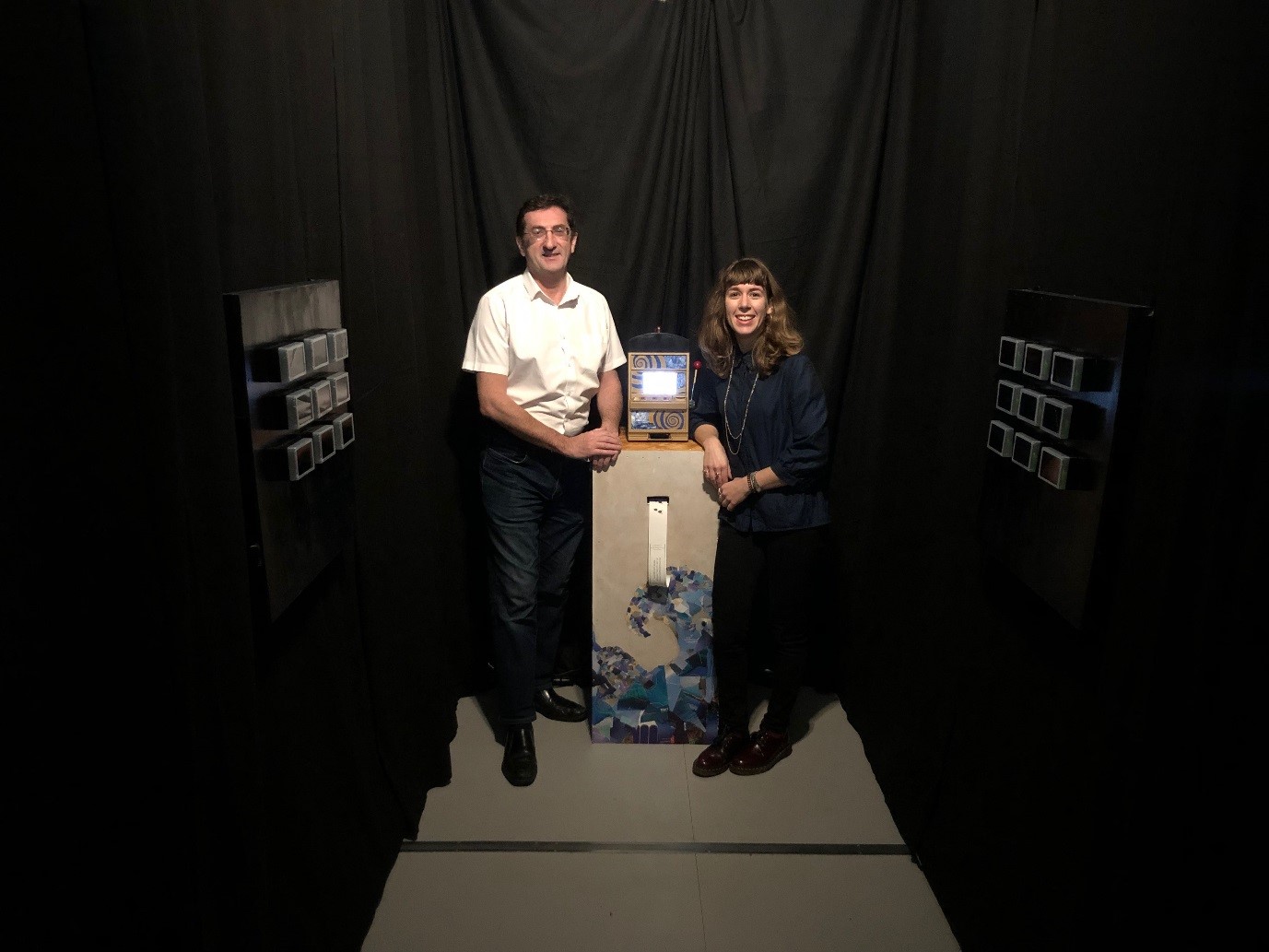 A metaphorical forecasting machine: linking science & art
To design this installation, I had to distance myself from a science I had become so familiar with throughout the 4 years of my PhD. I wanted to create an installation which submerges the visitor with lots of elements (sounds, images and spinning reels) to recreate an atmosphere metaphorical of the forecasting process for them to experience. To create this metaphor, the installation makes several unconventional, and perhaps provoking, parallels between the science of flood forecasting and concepts the audience would be more familiar with.  
This installation was based on an actual river flow forecast from EFAS and GloFAS (the European and Global Flood Awareness Systems) run on supercomputers, which very often make us think about order and precision. In this installation, the forecast is run on a fruit machine, which symbolises chaos and randomness (in fact central to the science of forecasting).  
This installation also makes parallels between modern science and weather proverbs. True weather proverbs are traditional and ancient yet sophisticated in that they reveal a great deal of natural understanding. Much like land drainage tiles – underground system of pipes used by farmers to prevent field waterlogging and flood damage (discussed in previous posts on our blog:  What lies beneath? and A land down under).  
Overall, the installation reveals a science which is not so certain after all and tries to explain why that is. The image below shows some of the SciArtistic concepts of this installation: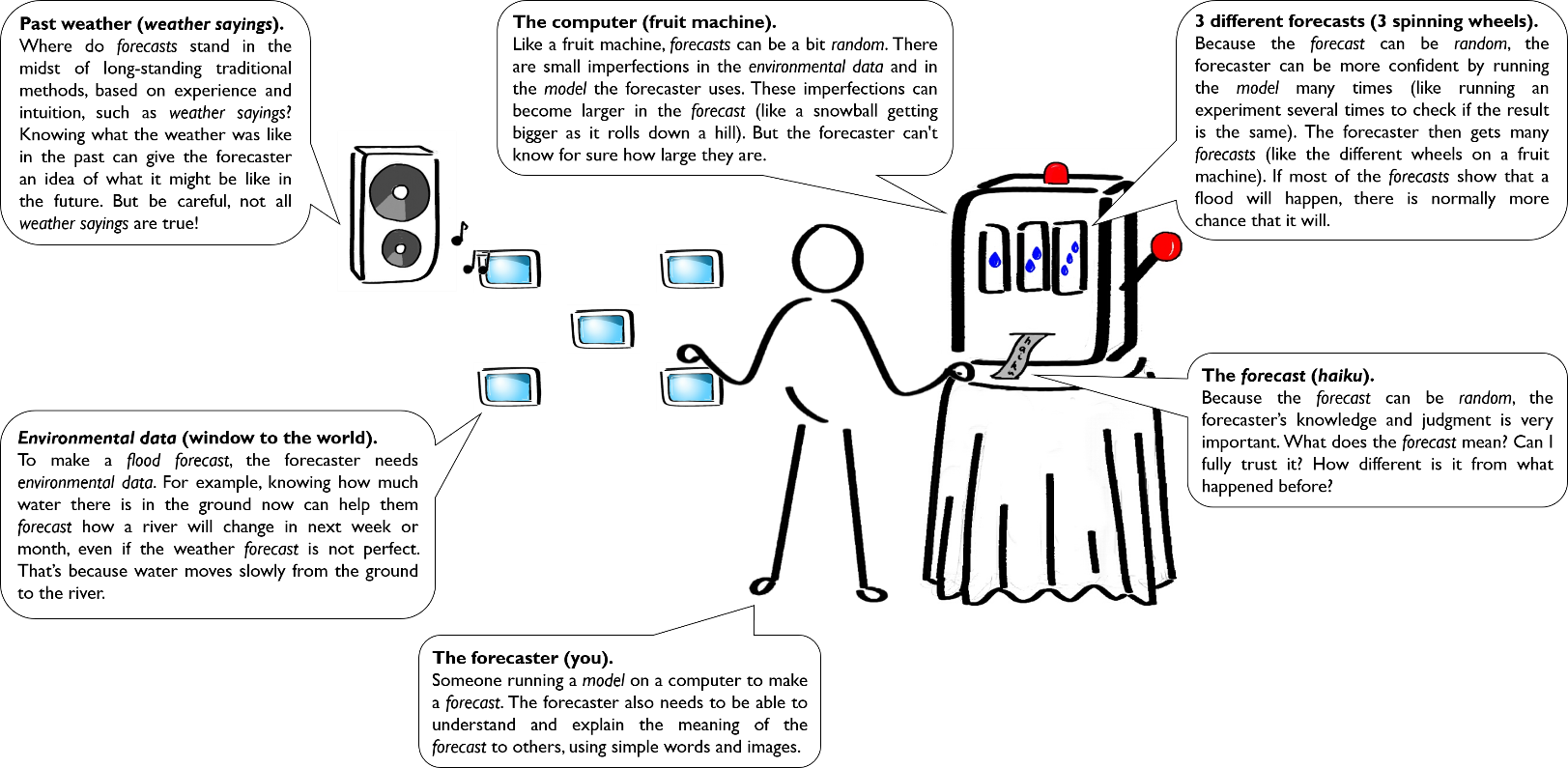 Glossary of terms:
Environmental data: information about what the world around us looks like now – e.g. is the ground very wet? Is there a lot of water in the river?
Flood:  a lot of water on ground that is normally not wet.
Forecast:  a guess (based on knowledge and experience) about something that will happen in the future – e.g. will it rain tomorrow? Will there be a flood next week?
Haiku:  a form of poem, with 3 lines, invented in Japan.
Model: a mathematical code that represents reality – e.g. how rain falls and how snow melts.
Random: describes something that can give a surprising result, that we hadn't thought about before.
Weather sayings: e.g. "Red sky at night, sailor's delight. Red sky in morning, sailor's warning."
More than a tool to communicate science to society 

I am a scientist with a lifelong love of art and started merging science and art to communicate my PhD topic to a wider audience (see my blog for some examples). In my last PhD year, I created this art installation which became a chapter of my PhD thesis (on "The Art of Streamflow Forecasting over Europe"). This installation aims to communicate complex scientific topics (as discussed above), whilst leaving many elements abstract and providing additional information for the more curious visitors (via the exhibition brochure and the "meet the artist" event at The MERL). But I wanted this installation to be more than a communication tool. By provoking the visitors, through the exhibition's name "Gambling with floods?" and contrasts, I wanted to deconstruct pre-acquired ideas, creating a moment of confusion hopefully followed by a self-gained new perspective (and perhaps also the curiosity to find out more about this topic). By being linked to a physical space and time, this exhibition also created a space for scientists and a wider public – the MERL visitors – to get one step closer to one another, bridging part of the existing gap between these two worlds. I believe that flood forecasting (and climate change) cannot (and should not) be tackled by scientists and decision-makers alone, opening ongoing (socio-scientific) discussions to a larger audience is crucial. After all, aren't we all "experts" in matters which affect us directly, like floods? 
Although this exhibition was built around a flood forecast for Reading for the winter 2019/2020 (where flooding is a topic of historical relevance), it can be adapted for any other location in the world. I hope to be able to move this installation around the world in the future, to engage with audiences from different countries, where this topic is equally relevant!  
I would like to acknowledge the valuable help of Stuart Mitchell with the technical installation. I would also like to thank the guidance and support I received from my family, friends, colleagues, artists and scientists during this journey. This exhibition received funding from the EU Horizon 2020 IMPREX project (641811) and the University of Reading Vice-Chancellor endowment funding for events, and support from The MERL, ECMWF and the HEPEX community.
As we enter the virtual showground and magnificent new website of The Greatest Online Agricultural Show to celebrate our friends in the virtual farming community, we wanted to post to our own blog to mark the moment. What better time for our curator Ollie Douglas to delve into the rich culture and history of agricultural shows?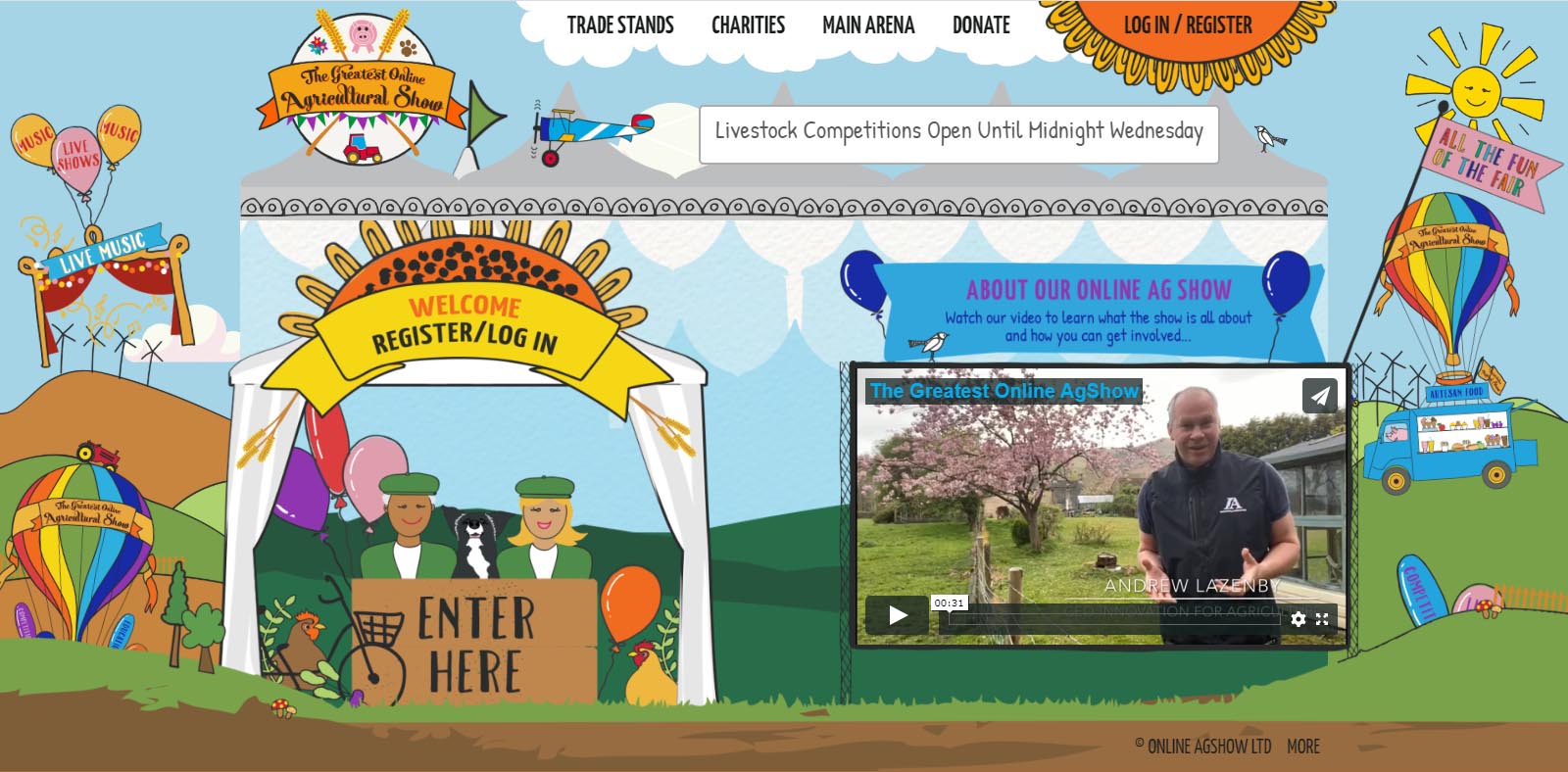 In this post we sheds light on the fascinating world of the agricultural show and invite you to join us in revisiting the extraordinary work of photographer Arnhel de Serra, which we've been lucky enough to explore at The MERL before. His amazing exposé of The Country Show was shot over a 10-year period between 2004 and 2014 and sought to capture the quirky, strange, and invitingly surreal world of a whole series of similar events.
In many parts of the world and for many thousands of years people have celebrated (and no doubt competed to raise) the best crops and the finest livestock. However, the earliest event we would really describe as an agricultural show was held just over 250 years ago, in the mid-eighteenth century. Salford Agricultural Society organised the first agricultural show in Lancashire, England, in 1768. Ever since then, agricultural societies, breed societies, and other groups have planned and presented the work of the British farming community in these peculiar public contexts.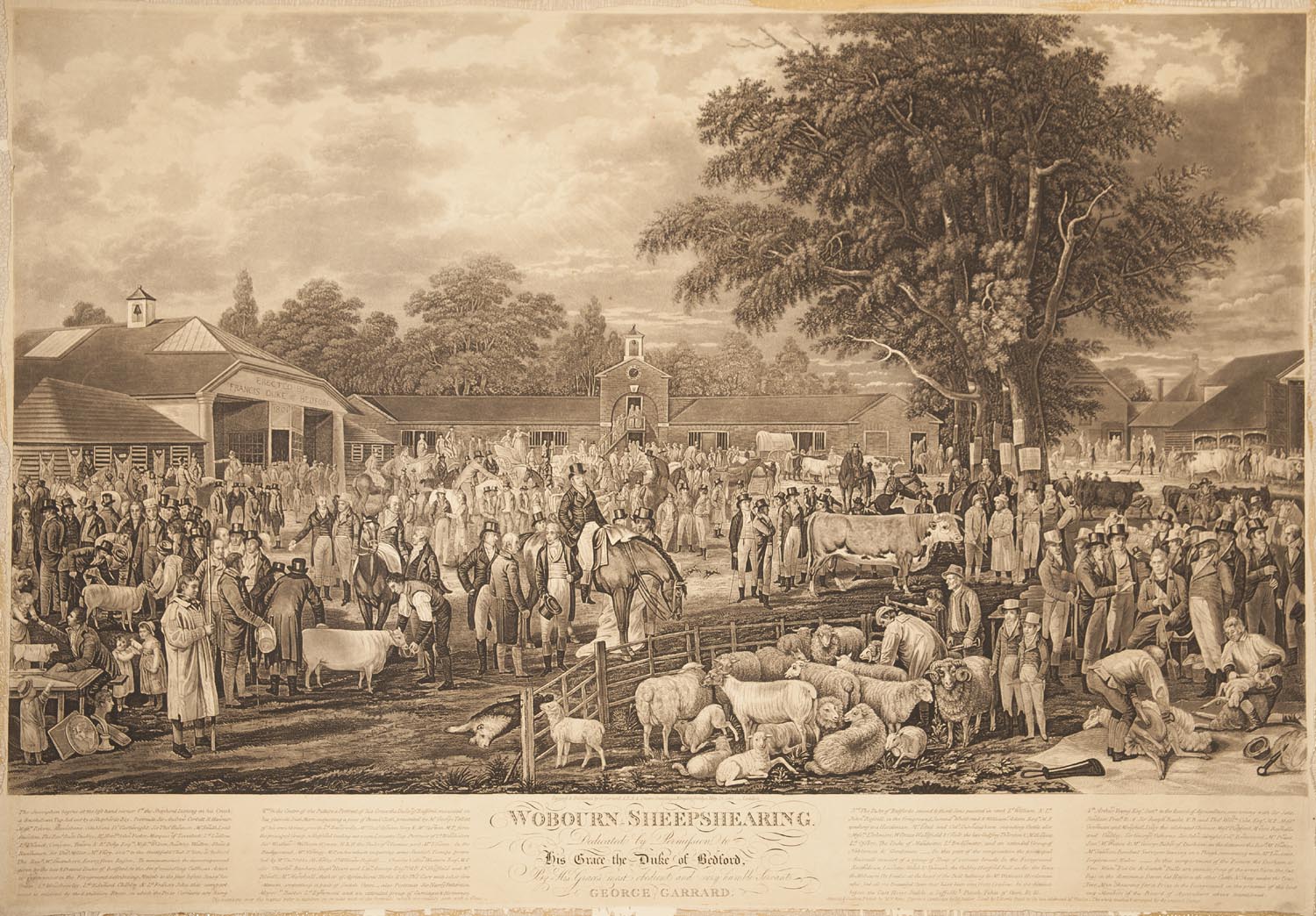 These events were originally intended as a regional space for agriculturalists and specialists in animal husbandry to compare the products of their hard work and to share expertise and ideas. The 'Wobourn Sheepshearing' shown in this print is a perfect example. Hosted by the Duke of Bedford on his Woburn Estate, this was a chance for the educated and landed elite of the neighbourhood to mingle with the labouring specialists who had hands-on knowledge of farm work. In such contexts they met, if not as equals then as colleagues, with shared interest in improving and honing skills and productivity. The present-day Woburn Estate is home to Woburn Safari Park. It's the same place but has a different spelling than the name on the print (plus, it has a few more meercats, giraffes, and tigers these days).
The print of the 'Wobourn Sheepshearing' was published in 1811, having been copied from an 1804 oil painting by the artist George Garrard. In the image, the pavilion in the background is marked as having been erected in 1801. The artist himself appears seated in the lower-left-hand corner, the Duke on his horse in the centre, and we are able to identify all those present by reading the comprehensive listing at the base. The text gives names to all those pictured, from the top-hatted gentry to the smock-wearing shepherds (to find out more about smocks why not check out the #MuseumFromHome blog post).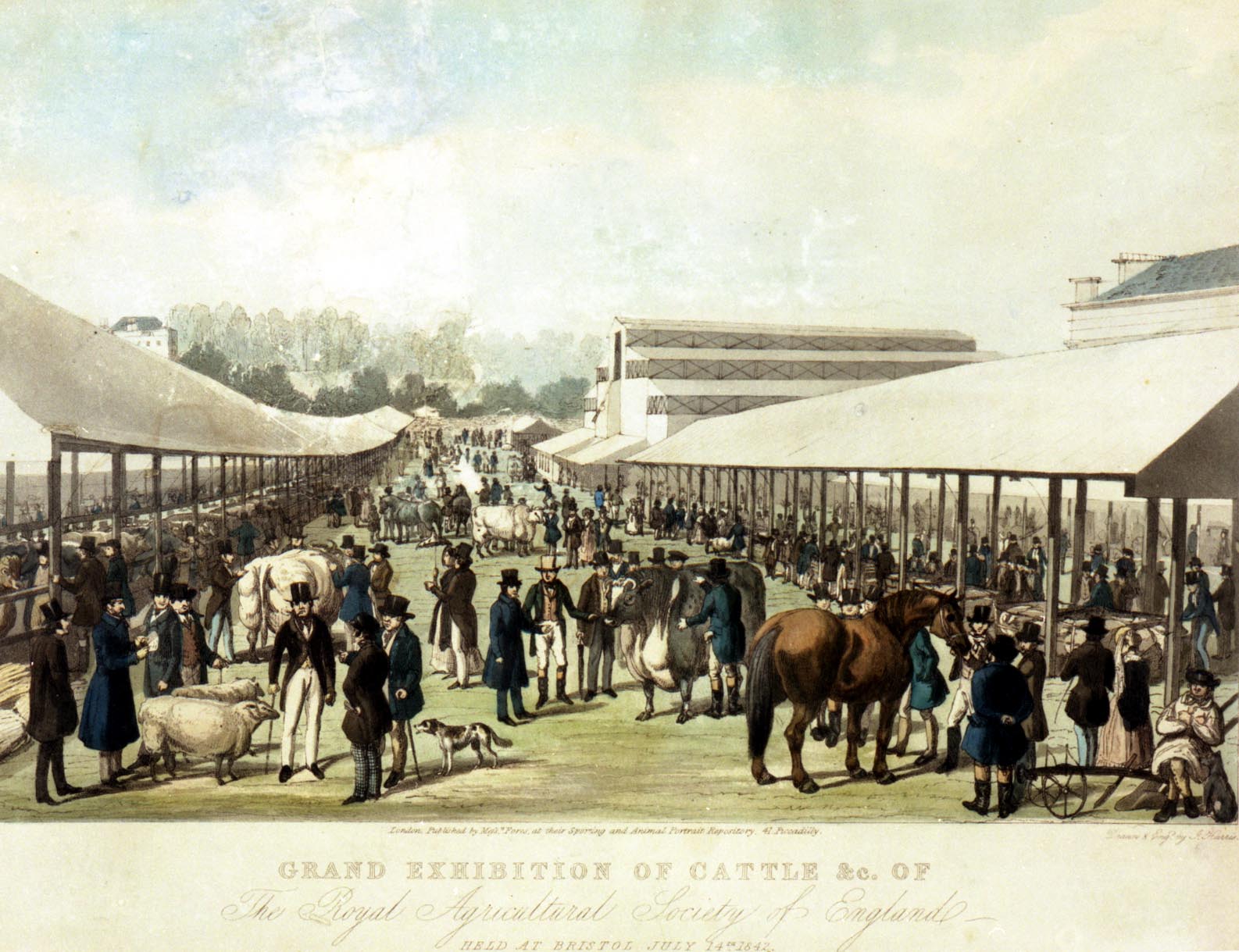 In 1839 a group of prominent members of the farming community met in Oxford and their gathering was to be the first of many national agricultural shows in England. The following year the group were granted a charter, forming the Royal Agricultural Society of England. This print shows the Grand Exhibition of Cattle at the Royal Show in Bristol in 1842. As is obvious from the extent of this display, these events had already come a long way since the agricultural shows of the mid-eighteenth and early-nineteenth centuries. Indeed, they were rapidly growing into into a means for those from urban and non-farming backgrounds to dip their toes into the mysterious world of agriculture.
Of course, back in the 1760s most people in the UK still lived and worked in rural areas, so almost everyone knew a good deal about country life. By the mid-nineteenth century the balance had begun to tip in favour of urban density, with the 1851 census recording a higher number of people living in towns and cities for the very first time. This was also the year when the term'countryside' entered popular use, revealing the moment when rural and agricultural life became increasingly unfamiliar to the vast majority.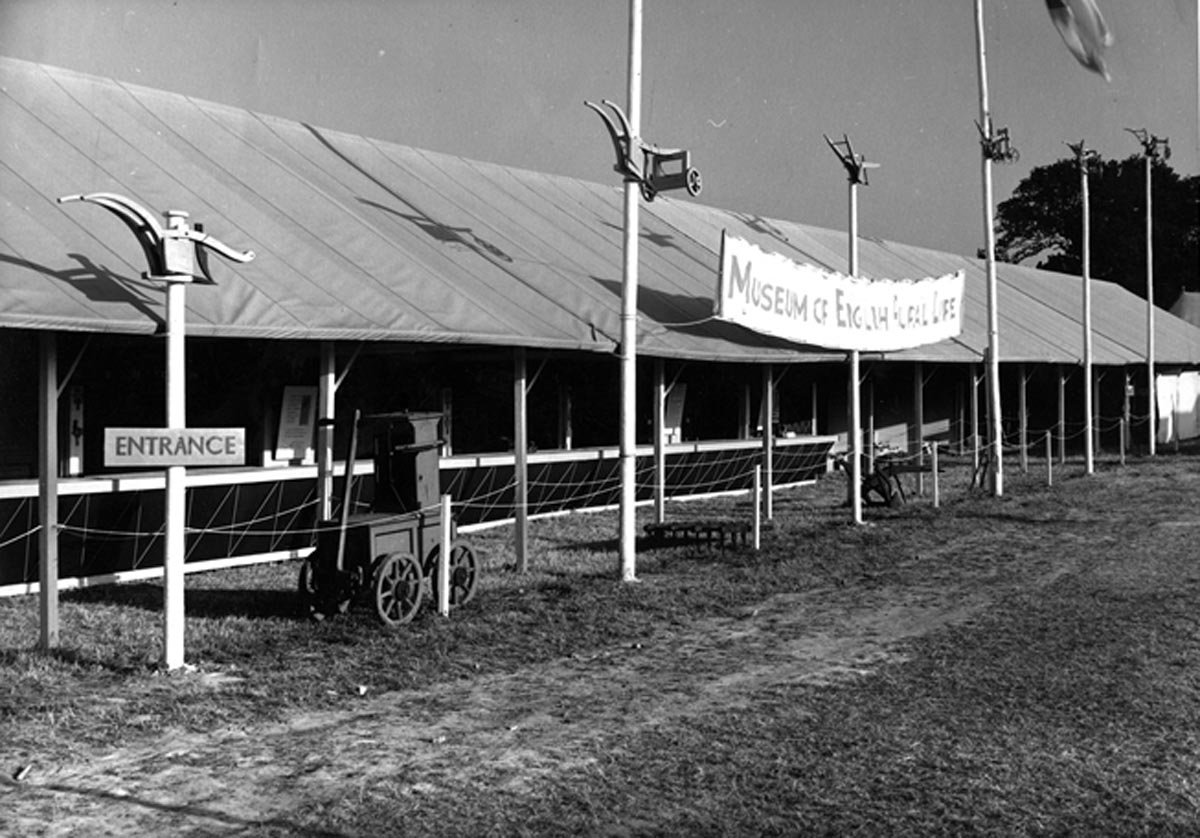 Fast forward a century to the early 1950s and festivals of rural life had become a mainstay of both the agricultural and, indeed, the national calendar. Museums and heritage had even become part of the offer. From its foundation in 1951 The MERL maintained a presence at the Royal Agricultural Show. For the 1951 displays in Cambridge the Museum mounted a vast 'Exhibition of Machinery a Hundred Years Ago.' In Newton Abbot in 1952 they filled a trade stand with a fully-designed display complete with wall-hangings fresh from the Southbank exhibits of the Festival of Britain. In Nottingham in 1955 The MERL stand echoed the history of the show itself, taking the form of the first nationaal gathering back in Oxford in 1939. Staff dressed up in top hats and tails and welcomed the Duke of Gloucester to their immersive exhibit.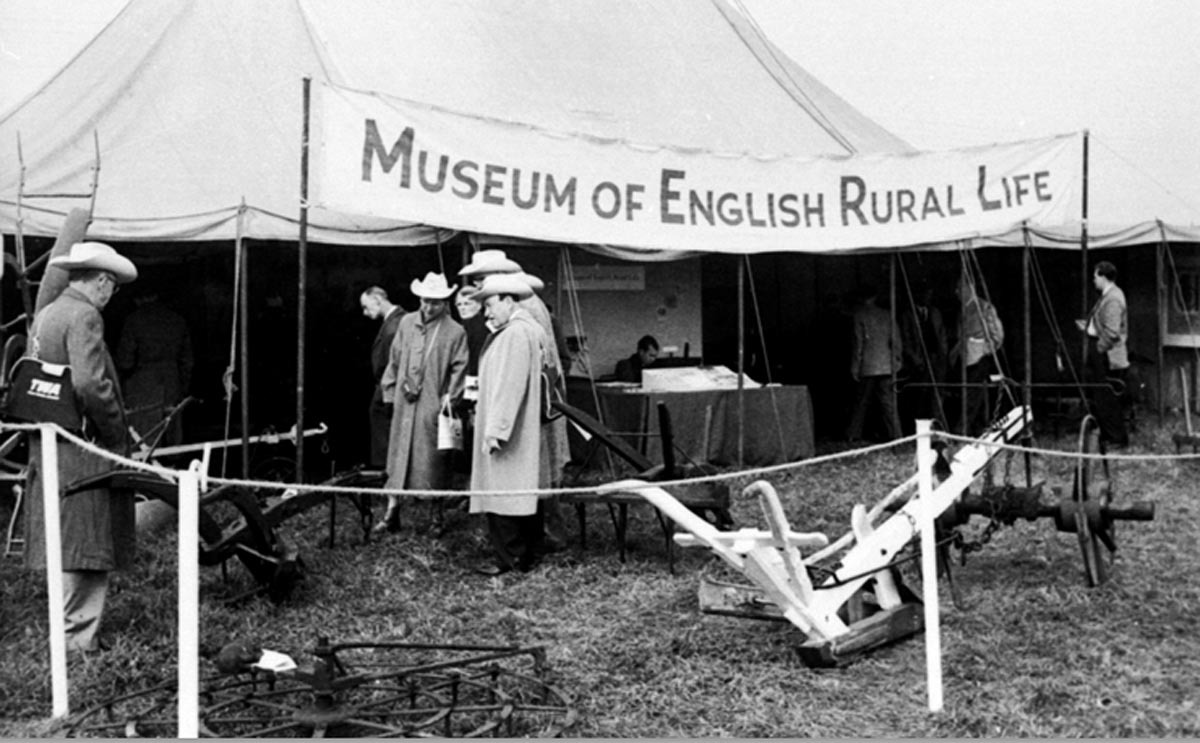 Of course, agricultural and country shows aren't confined to the world of livestock. Indeed, the variety of events on offer expanded rapidly. The first ever ploughing match was organsied by the Odiham Agricultural Society in Hampshire in 1783. Over the following two centuries such competitions went global. When the World Ploughing Championships came to Shillingford, England, in 1956, The MERL took along a marquee of interesting artefacts, and allowed champion ploughman Nelson Tamblin to take one of their historic horse ploughs for a spin. Why not pay a virtual visit to our Collecting Rural England gallery? This space is based on the Museum's stands and tents at these 1950s events, where staff spoke to rural people, accepted offers of artefacts, and raised awareness of their important work. Or, you could take a look in the Our Country Lives gallery, where you can see one of the magnificent Festival of Britain wall-hangings, which were last on public display on The MERL's stand at the 1952 Royal Show!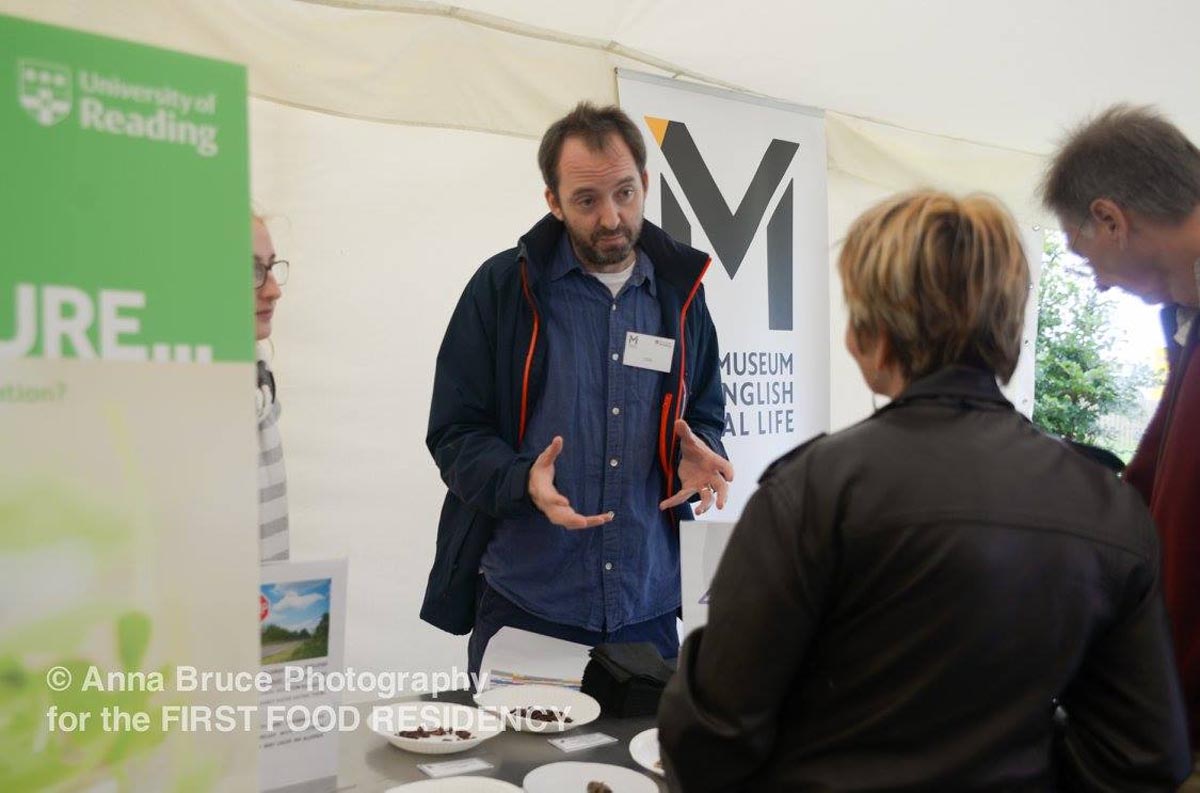 Back at The MERL we continue to recognise the importance and value of agricultural shows. We have a regular presence on the University of Reading stand at the Berkshire Show, where our offer proves popular. Every year is a pleasure, but in terms of a few highlights you can take a peek at how we partnered up with the BBC radio serial The Archers for our joint-60th birthday celebrations in 2011, took home silverware for dairy-related displays in 2012, won prizes for food science activities in 2016, and shared a virtual quadbike experience and much, much more last year. If you want a taste of this content from 2019, check out these online films of the virtual shepherding experience, which were recently repackaged for you to access from home.
In 2018, it was with this same sense of excitement and enthusiasm for country shows that we welcomed photographer Arnhel de Serra to The MERL for an 'In Conversation' with anthropologist Bee Farrell (you can watch a video of this event here). Together they revealed the rich history of these events and explored ideas that have shaped Arnhel's vibrant and engaging images. In the course of this fascinating discussion, we retraced Arnhel's photographic journey to many rural and agricultural-themed gatherings. These included (amongst many others) the Royal Cornwall, Royal Norfolk, Royal Welsh, East of England, Kent County, Royal Highland, Royal, South of England County, and the Hampshire and New Forest. Many shows have been cancelled for 2020 (and some of those Arnhel visited no longer exist at all). As such, Arnhel's images provide a poignant and timely reminder of the fleeting, personal moments that bring these events to life.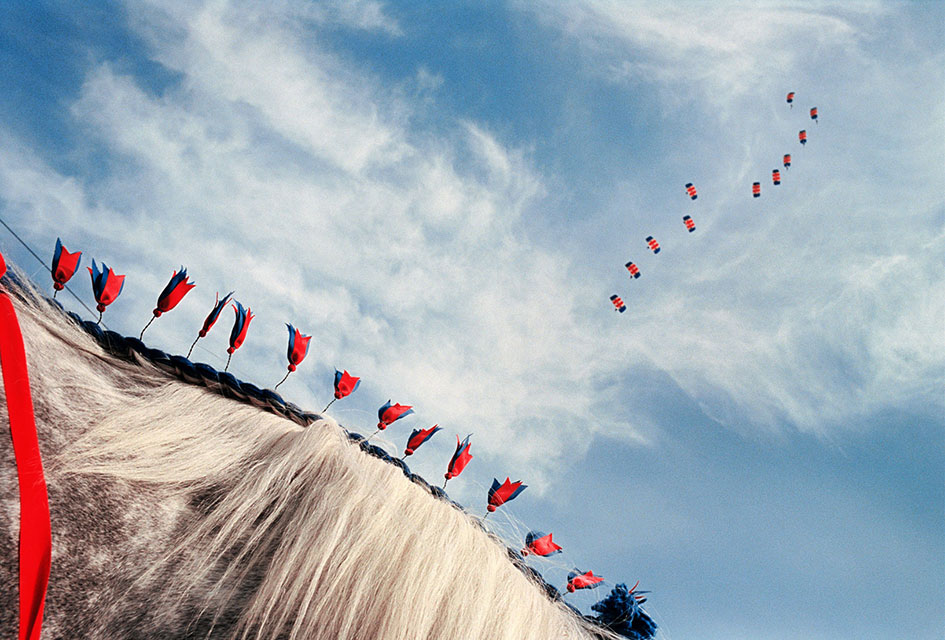 So, why did Arnhel choose to focus on country shows? Well, just as the Museum has used agricultural shows as a way to meet and engage with its rural source communities and with new audiences, Arnhel sees them as powerful meeting points between urban and rural, between spectators and exhibitors. These different worlds collide, mix together, and generate a new idea of the rural. As he notes, this creates a 'fascinating arena in which to photograph … with livestock out of their normal surroundings [and] interesting opportunities to reframe "the story of the countryside".' Like much of Arnhel's work, his Country Show series is comical, disruptive, political, humorous, colourful, and multi-layered. Although he has undertaken photographic shoots in many parts of the world, his images of these fascinating rural events exude a powerful sense of place, personhood, and popular culture.
So, we offer this blog post like our own prize cup, presenting it to the whole farming community and doing so in honour of the amazing events that have sadly drawn to a close and of those cancelled for the coming season. Also, in celebration of the extraordinary people and animals that populate the world's agricultural shows, we invite everyone visiting The Greatest Online Agricultural Show to join us at the virtual opening of a new online exhibition. Virtual fizz and canapés at the ready! The images in this gallery have been selected from The Country Show by Arnhel de Serra and serve as a reminder of the fun and friendship we will find online and in many wonderful shows to come. As we navigate this new, digital chapter in the history of our agricultural shows, remember the personal touches that, come rain or shine, make these brilliant gatherings into the very 'best in class'.
You can explore more of Arnhel de Serra's images online here and see more of his work on the JSR agency website. Copies of the images in the online exhibition can be made available direct from the photographer on request.