The Museum of English Rural Life is now open!
The MERL reopened in October 2016 after a £3million redevelopment project, which radically transformed our public displays.
The new Museum challenges perceptions about rural England by revealing the historical and contemporary relevance of country life. Come and discover our new interactive, immersive galleries which explore questions of identity, environment, technology, culture and health.
The Museum is now fully open, following a major redevelopment, supported by the Heritage Lottery Fund.
Free Admission
Redlands Road, Reading
Get Directions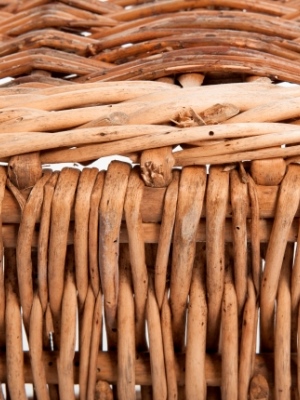 September 9 - November 30
Various
See individual event listings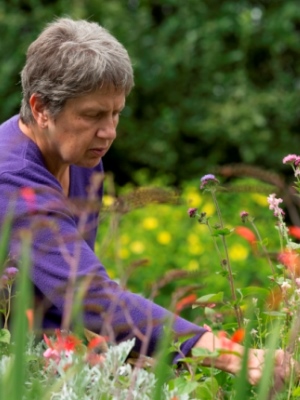 October 10 - October 31
Usual opening times
Free
No need to book (Register to attend the launch event on 10th October)
Did you know
...city families used to pick hops on holiday?
Hop picking holidays allowed city families to earn money. Pickers were paid with tokens, which were used in local shops or exchanged for wages.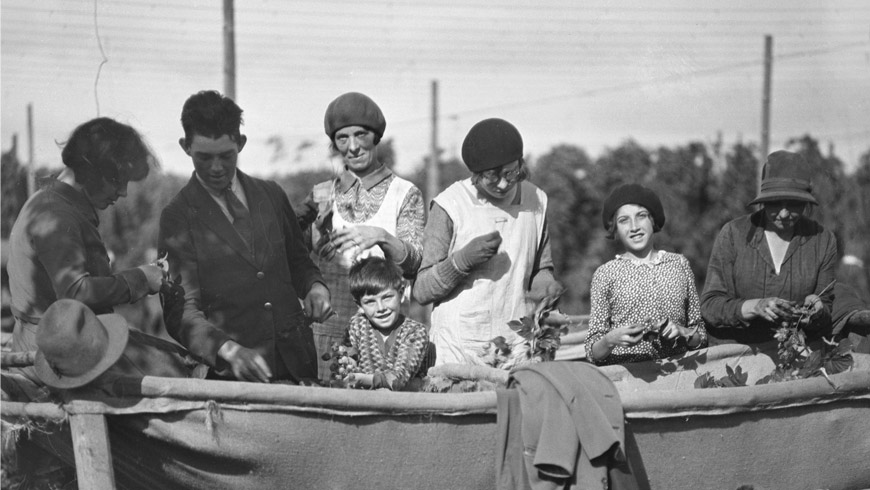 Did you know
...Elizabethan mattresses were used for both childbirth and corpses?
Mattresses, plaited from sedges, were made to support a mother during childbirth or a corpse after death. After use it would have been burned.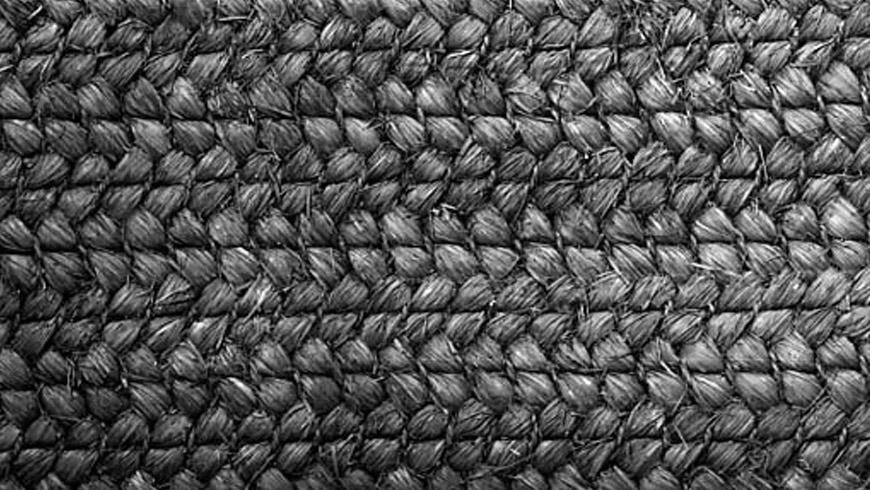 Did you know
...farmers used to sow seeds by fiddle?
Sowing by hand can be slow and inaccurate. Seed drills were developed in the 1800s to sow seeds quickly in a straight line at regular intervals.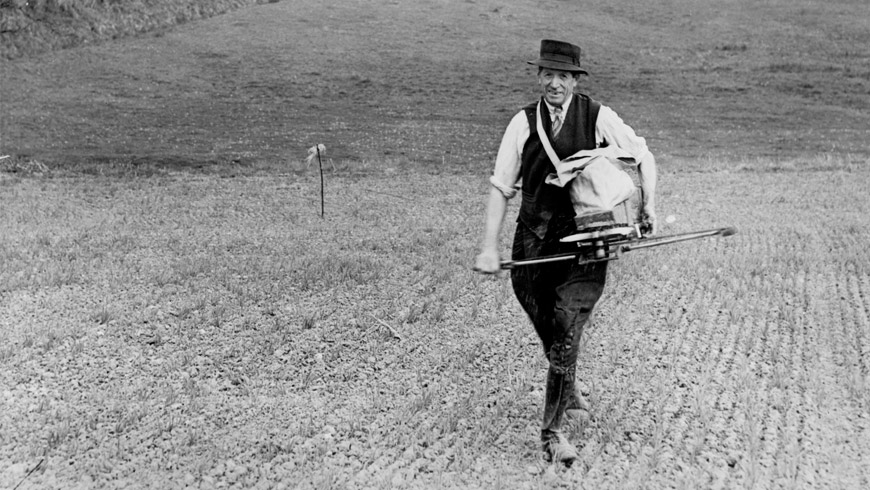 Did you know
...Lady Eve Balfour (1898-1990) was one of the earliest organic farmers and co-founded the Soil Association?
Women continue to play a key role in this movement, with organic farms employing significantly more women than chemical farming.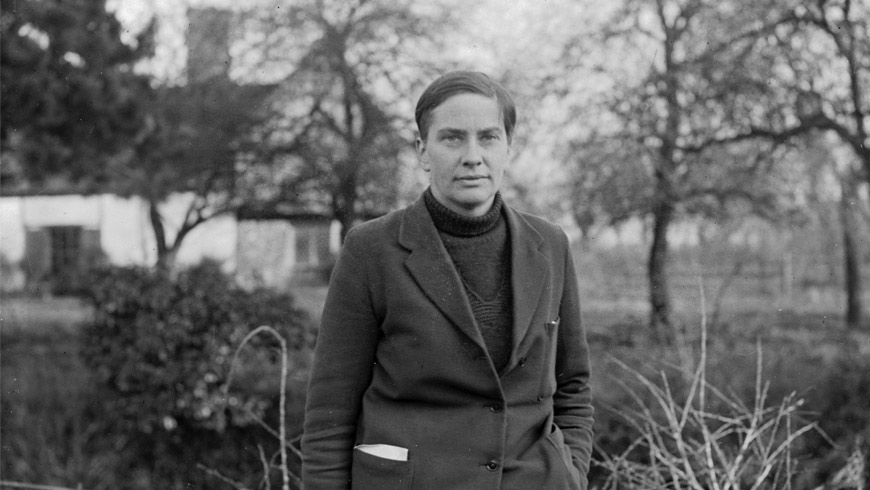 Did you know
...Suttons Seeds invented the seed packet?
The local Reading firm, founded in 1806, popularised paper packets of seeds for gardeners.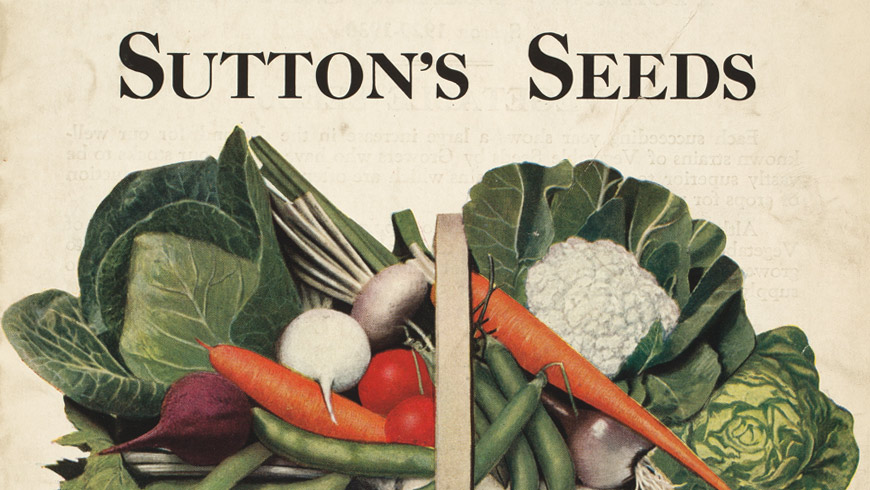 Did you know
...villages often used to run their own fire services?
The National Fire Service was only created in 1941.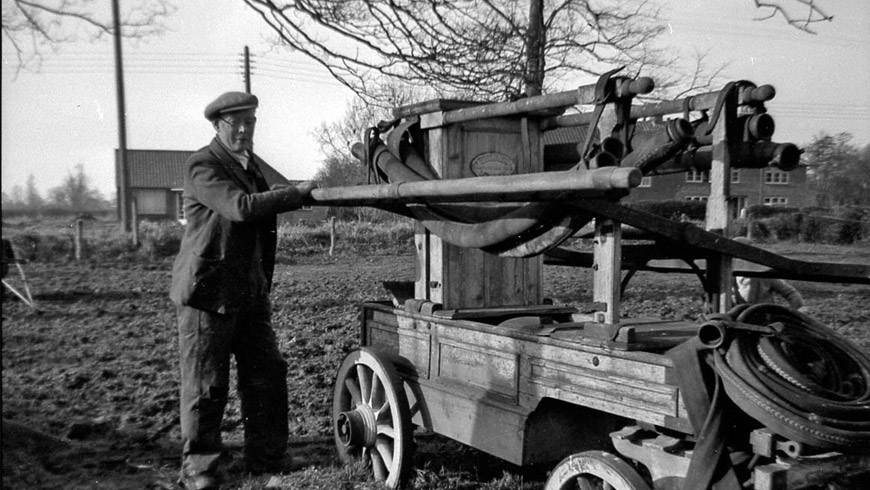 Our Country Lives - Latest Blog Posts
Sharing insights into the activities of The MERL staff, volunteers and visitors during a period of change and transformation...
Our Wellbeing and the Countryside display is on until October 31, and was launched to coincide with World Mental Health Day on 10 October.
The display is the culmination of research in the archives at both the MERL and the University of Reading Special Collections, interviews exploring experiences of living and working in the countryside, and a consultation with different charitable bodies, such as the Ridgeline trust. It is accessible in the community case in our Nook, on the left when you enter the Museum.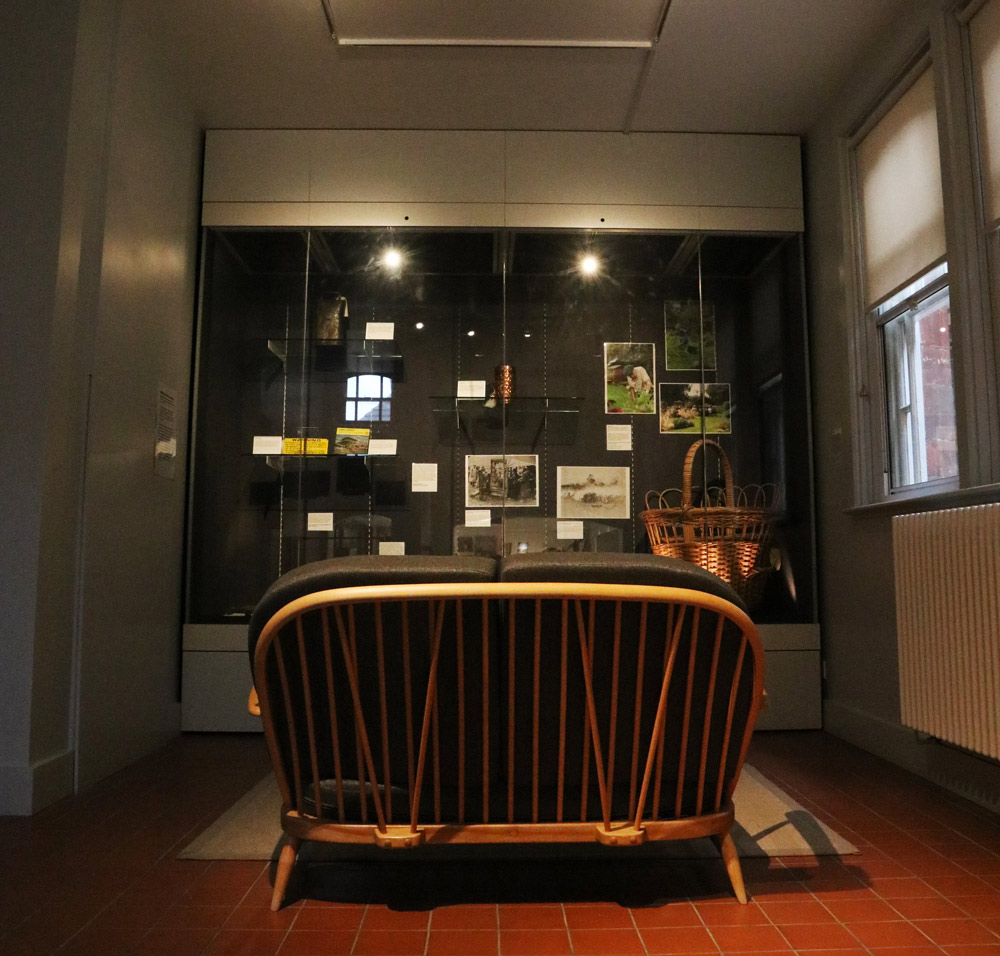 It is both interesting and fascinating to see how different themes related to mental health in the countryside also resonate with urban dwellers.
The countryside is of course known for farming and how farming has shaped the landscape. However, are we aware of the dangers that farming pose to those who work in the industry?
On display is a yellow sign declaring:
'No person other than the driver, his mate and other persons supplied by the owner of this machinery and plant are authorised to use or interfere with it. No liability will be accepted for accident or injury caused by neglect of this warning.'
The message is clear: farming is dangerous. It is the work of the Farm Safety Foundation to raise awareness of farm safety among young farm workers, aiming to reduce potentially life-changing and life-ending injuries.
The cosh was a weapon often kept under a farmer's pillow as a precautionary measure to protect themselves from intruders. It represents the state of mind of farmers who found themselves working long and lonely hours and feared for their own safety and wellbeing.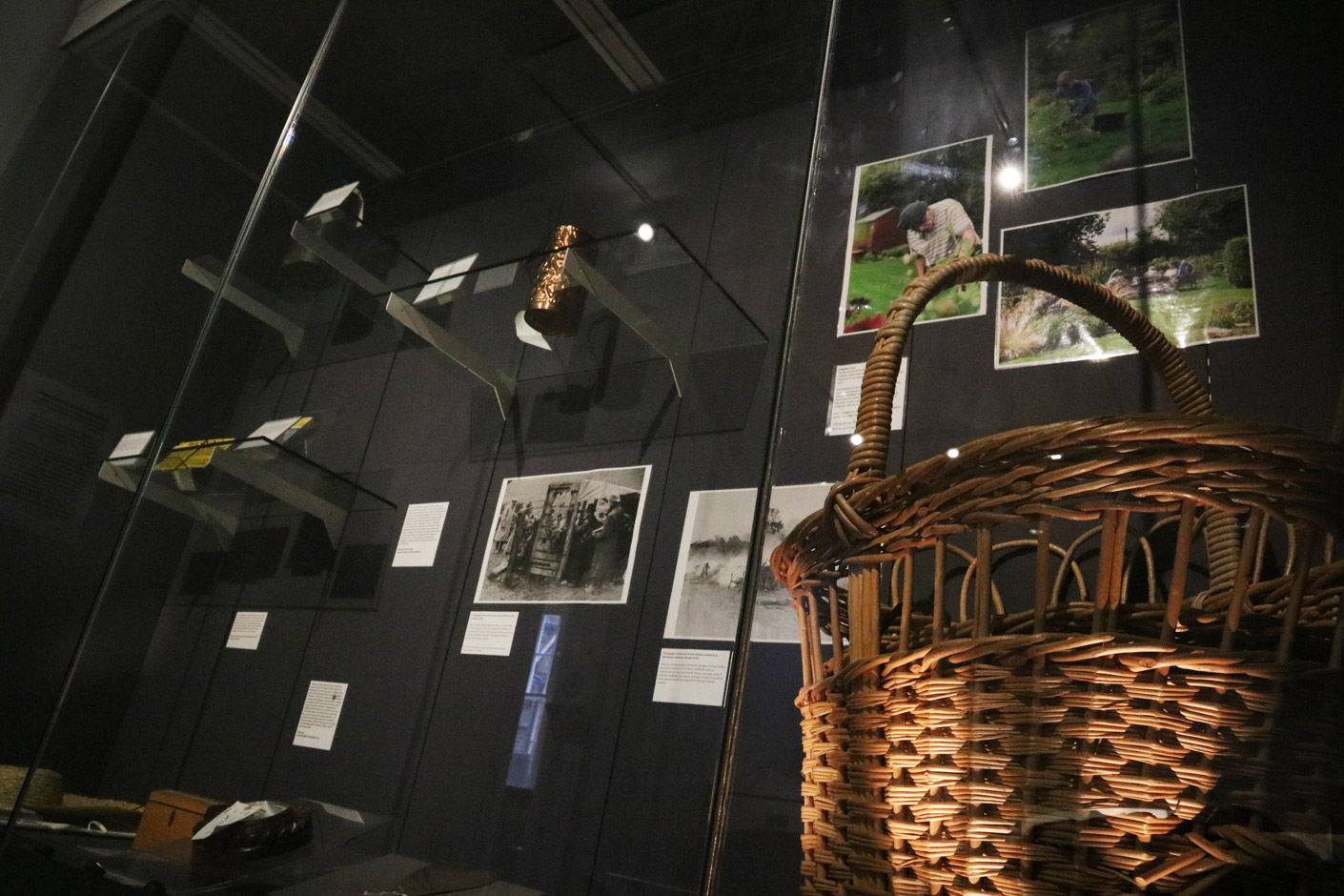 Whilst on the one hand there is evidence of a sense of fear and danger that prevails within the countryside, on the other hand, arts and crafts related activities are seen as having a therapeutic effect on people's wellbeing.
This is shown by the huge flower basket which occupies a corner of the case.
'Craft activity can have therapeutic value, providing a creative outlet and mental and physical stimulation for the maker…'
Also on display is a beautiful copper mug designed by Elizabeth Waterhouse (1834-1918) was made by a young man, and was part of an effort by Elizabeth to stimulate young men's handicraft skills in rural districts.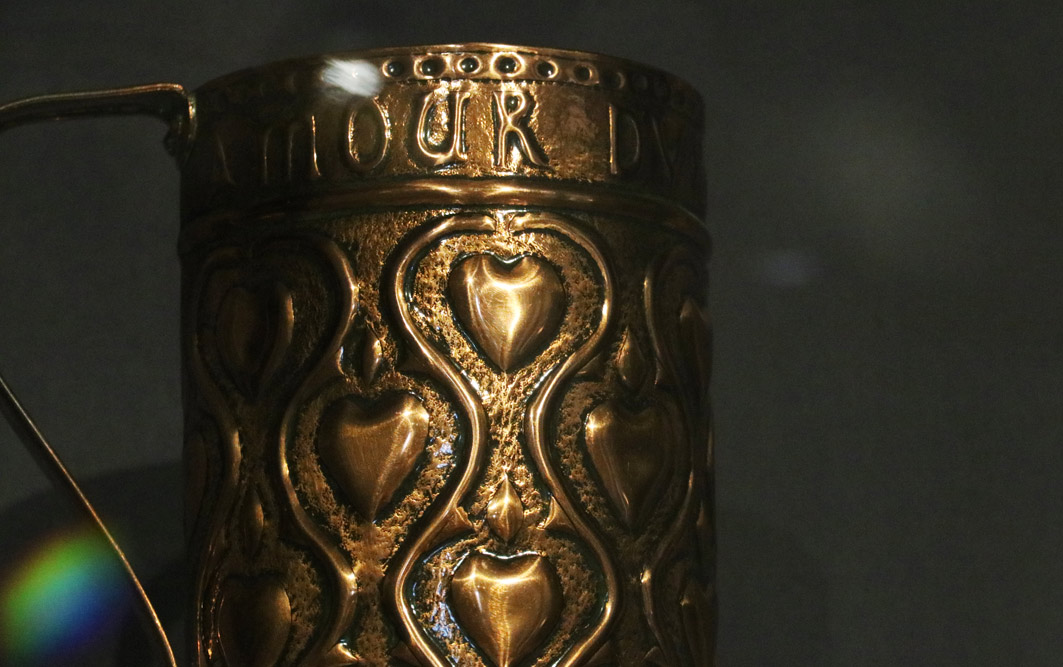 Fittingly for a display on mental health, these beautiful objects also fill the viewer with a sense of wellbeing due to their beauty.
Life in the countryside often depicted as idyllic and a place to escape to. Charlotte Bunney moved from London to Westmorland, Cumbria with her husband in 1948 to run a farm, market gardening business and an architectural practice. Her large sun hat, used during the harvesting season and sunny days in the garden, injects a sense of Summer in the corner of the case.
In this same vein of escapsim, there is an old 'Sounds of the Countryside' record sitting proudly in the case. Have you ever tried to pay attention to the sounds you hear on a daily basis? Perhaps the next time you are out walking, try closing your eyes for a minute or two and just listen to the sounds all around you. Lose yourself in the eternity of the moment.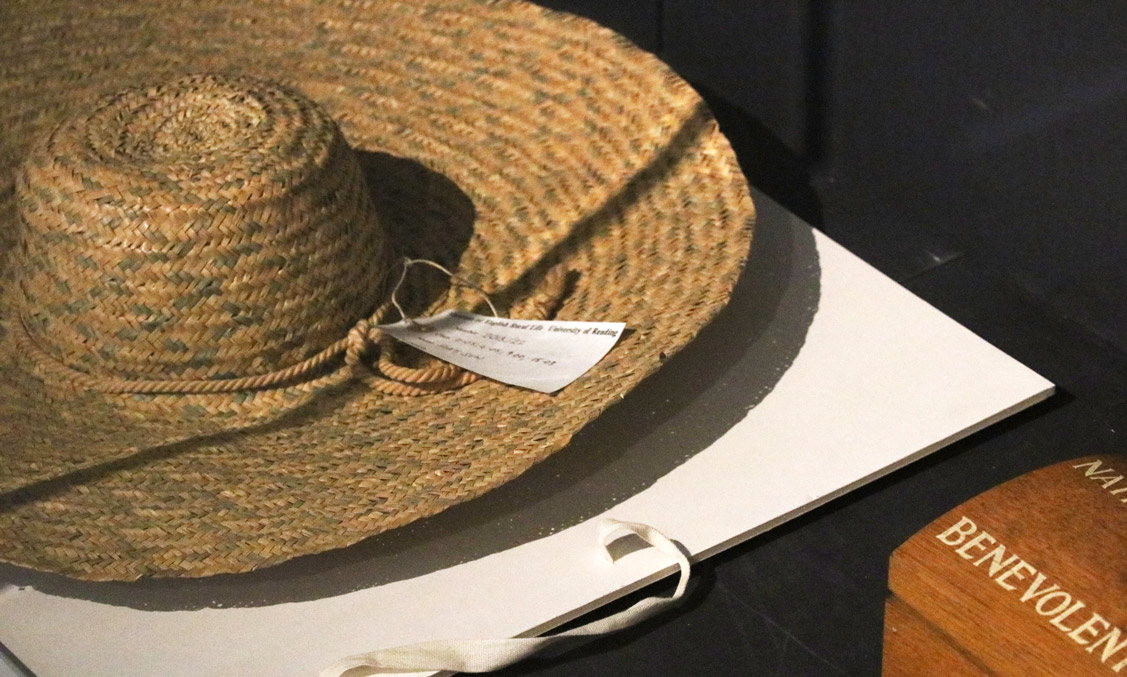 When you're done, think on how far your wellbeing is connected with nature and how the natural world around us can help cure and relax a stressed mind and body.
Some of this stress is relieved through recreational activities. Hunting is one such controversial activity. While some see it as an enjoyable tradition which contributes to their wellbeing, many cannot fathom how killing animals can be an enjoyable thing to do. A souvenir badge from the Liberty and Livelihood march against the ban on hunting with dogs, which was held in London in September 2002, reminds us of the realities of complex issues within the countryside.
While sunny days are an obvious mood-lifter, we cannot escape the often damp reality of the English countryside. A beautiful wooden barometer reminds us of the harsh realities that farmers have to face day in and day out:
'Harvests have to be done when the time and weather dictates, many a holiday has been cancelled at the last minute because the farm always comes first. Cows will calve anytime of the day or night and in all seasons…I have been standing in a field in the pouring rain in my nightie, coat and wellies several times.'

Kathy, dairy farmer, Cornwall.
These forces of nature are outside our control, casually and indifferently wrecking and making livelihoods, and have a profound impact on farmer's mental health.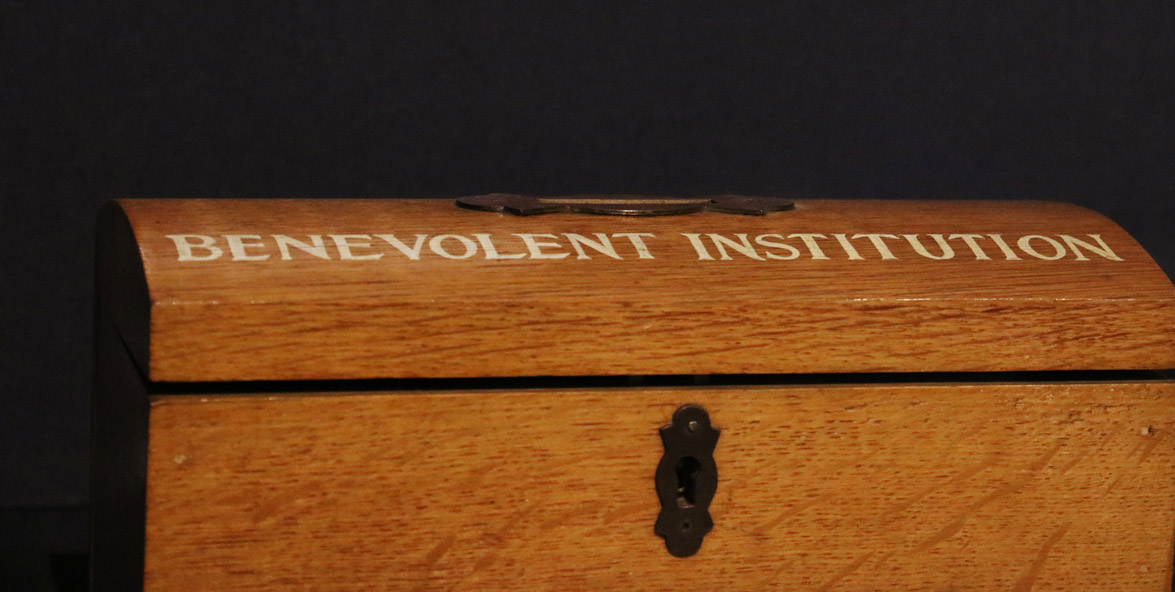 When things are tough, though, people can rely on the often amazing sense of community in the countryside. In the days before National Insurance, rural people would form friendly societies to provide some insurance for members against sickness or death. It also a way for them to socialise, most obviously through the traditional annual marches. Poleheads representing the societies would be held aloft during these marches, depicting all manner of beasts and symbols. The National Dairymen's Benevolent Institution collecting box used to collect funds for retired dairymen reminds us that benelovence, and the mental wellbeing of feeling secure, depends on cold, hard cash. Today, the Royal Agricultural Benevolent Institution continue to provide support to farm workers experiencing hardship.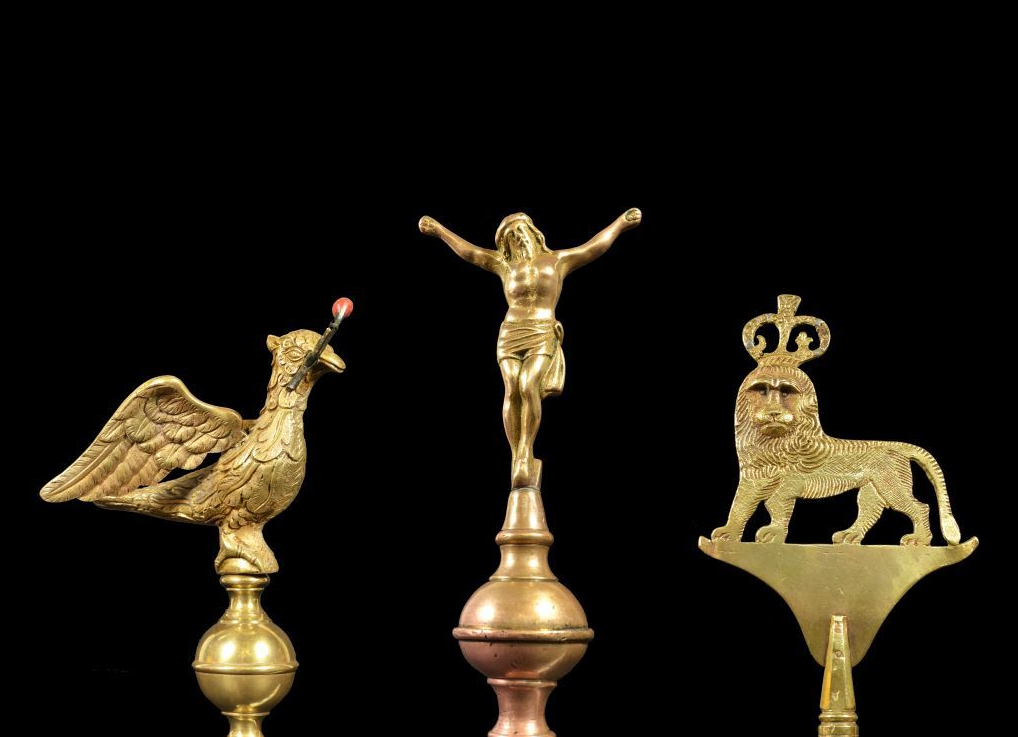 Mental health is an issue which continues to be ignored and misunderstood, but we can see evidence of its impact in the countryside throughout history. Rural people have always had to contend with the forces of nature, which can wreck livelihoods and families in the blink of a drought. How we deal with the issues of our personal and professional lives very often relies on the generosity of strangers, but also the support network that family, friends and the wider community offer.
This year, thanks to the generous funding from an anonymous donor and the Landscape Institute we are pleased to offer bursaries to encourage use and engagement with our Land Settlement or Landscape Institute archives.
The Land Settlement Association was established in 1934 to provide employment on the land for unemployed industrial workers from depressed areas.  Find out more here.
The Landscape Institute was founded in 1929 as the Institute of Landscape Architects. It is the Royal Chartered institute for landscape architects.  Find out more here.
You can search our catalogue here.
Details below, please apply by email to merl@reading.ac.uk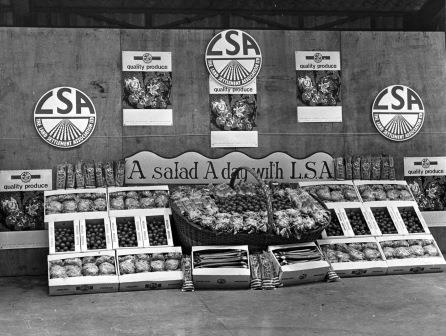 Land Settlement Association: Academic Engagement Bursary
The purpose of this award is to encourage academic engagement with the Land Settlement archive held at Reading. The archive contains minutes, annual reports, accounts, estate records, correspondence, film, photographs, press cuttings and maps.
The successful proposal will attract a stipend of £1,500. The funding can be used to offset teaching and administration costs, travel and other research-related expenses.
Appropriate facilities are provided and the successful applicant will be encouraged to participate in the academic programmes of the Museum.
The intention for this award is to create an opportunity for a researcher to develop and disseminate new work relating to the Land Settlement Association.
Applications will be by email to merl@reading.ac.uk  (please put "Land Settlement Bursary" in the subject line). Please outline the proposed research including dissemination outcomes of the research and budget for how the bursary will be spent. (e.g. conference paper, article, blog, exhibition etc).
Interested applicants should submit a CV and a statement (max 800 words) outlining their interest in the bursary, and current work.
Student travel bursaries
The purpose of the student travel bursaries is to enable student access to the Land Settlement or the Landscape Institute archives held at Reading. The collections include minutes, annual reports, accounts, estate records, correspondence, film, photographs, press cuttings, maps and published material.
One bursary of £150 to use our Land Settlement collections.
Two bursaries of £150 each to use our Landscape Institute collections.
Applications are invited from any student in part or full-time higher education.
Applications by email to merl@reading.ac.uk (please put "Land Settlement Bursary" or "Landscape Institute Bursary" in the subject line)
Interested applicants should submit a CV, and a short statement (max 400 words) outlining their interest in the Land Settlement Association or Landscape Institute, stating how the bursary would be spent and how it would be beneficial to their studies.  Applicants should identify those materials in the archive that would be of most benefit to them.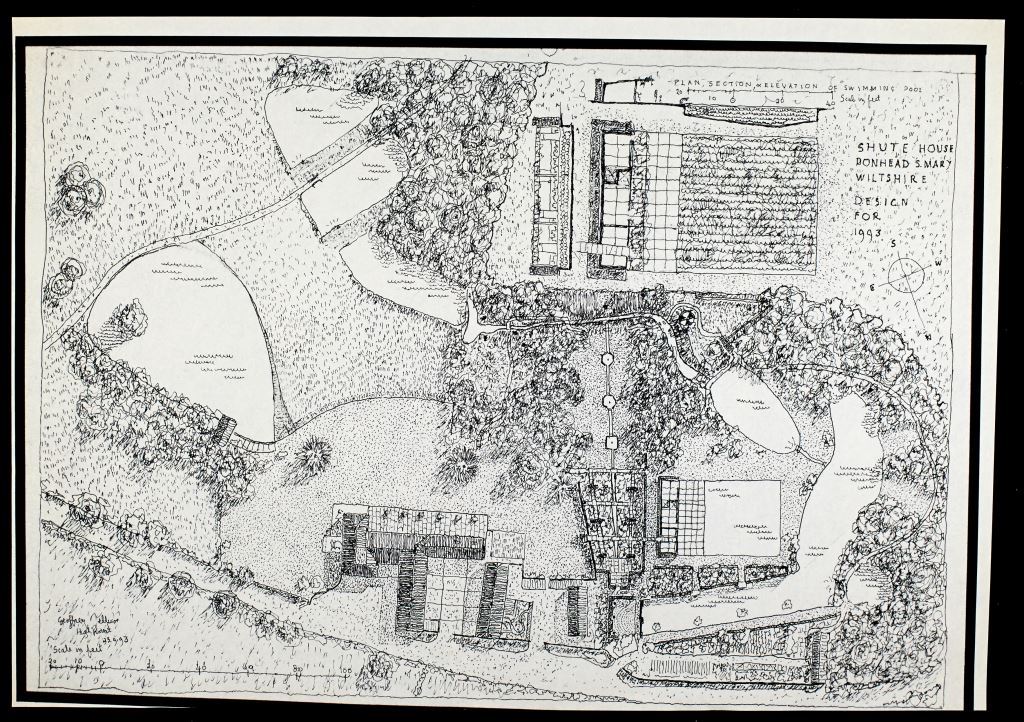 Timetable
Academic engagement bursary:
13 September 2017 – applications open
30 November 2017 – applications close
1 December 2017 – successful candidates announced
Any work will need to be carried out and finances claimed by 31 July 2017.
Student travel bursaries:
13 September 2017 – applications open
5 January 2018 – applications close
5 February 2018 – successful candidates announced
Any work will need to be carried out and finances claimed by 31 July 2017.
For informal enquiries please email c.l.gould@reading.ac.uk
We look forward to receiving your applications!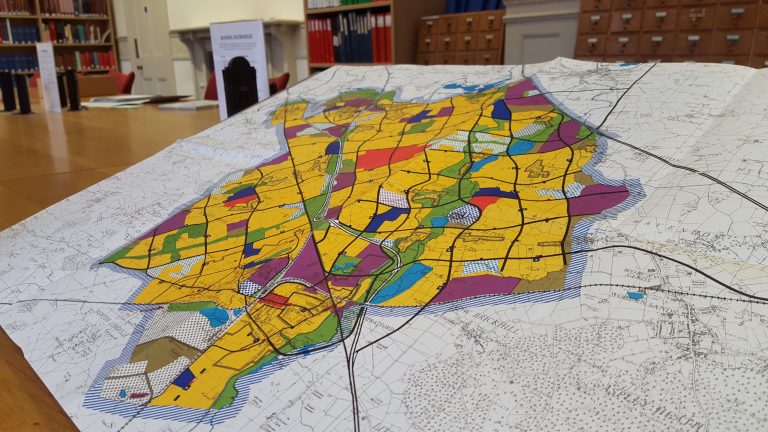 This year Milton Keynes turns 50.  Tonight BBC4 is marking this anniversary with the programme Milton Keynes and Me by Richard Macer.
Designed to provide housing for over populated London, which had been badly bombed during World War II, development of the existing village of Milton Keynes began in 1967.
Milton Keynes was part of the third wave (1967-70) of new towns, designated following the 1946 New Towns Act, which designated sites to become new towns and passed responsibility for developing them to Development Corporations.  The Milton Keynes Development Corporation was the organisation behind the development of Milton Keynes, Bedfordshire.  The Act followed the Greater London Plan of 1944, prepared by Patrick Abercrombie at the request of the Minister of Town and Country Planning, which laid out plans for how to rebuild London and deliver housing needed for the growing population, following World War II.  Other new towns in England you might be familiar with include Stevenage (1946), Bracknell (1949) and Redditch (1964).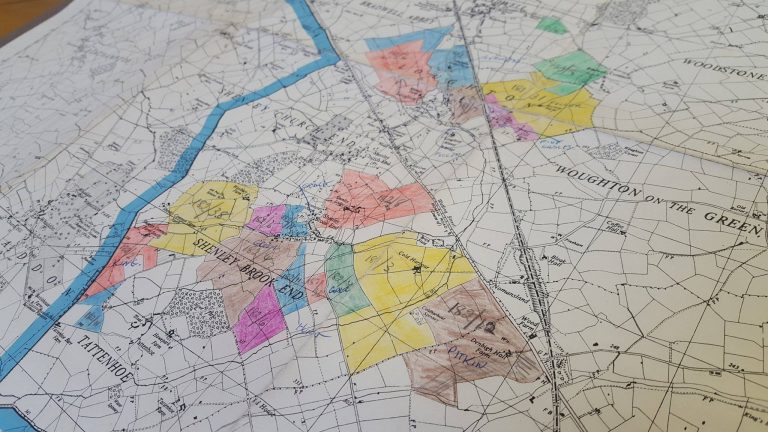 So what does this have to do with English rural life?
Those new towns needed to be built somewhere.  Often existing settlements were expanded by building on surrounding undeveloped or agricultural land.
The Milton Keynes Survey was conducted by representatives of the Department of Agricultural Economics, at The University of Reading, in the late 1960s to early 1970s.  Files, publications, documents, press cutting and maps relating to the survey are held in the archives of the Museum of English Rural Life (reference: SR DX34).  The material in this collection was compiled by and relates to several studies they published about the impact of Milton Keynes on agriculture in the area.
Our Landscape Institute collections also hold information for researchers of new towns.  We hosted a FOLAR seminar on the topic of new towns and landscape last year.  We hold a copy of The plan for Milton Keynes published by the Milton Keynes Development Corporation in 1970.  The Plan outlines ideas around the transition of land from rural to urban usage and the impact on the environment and landscape the expansion will have.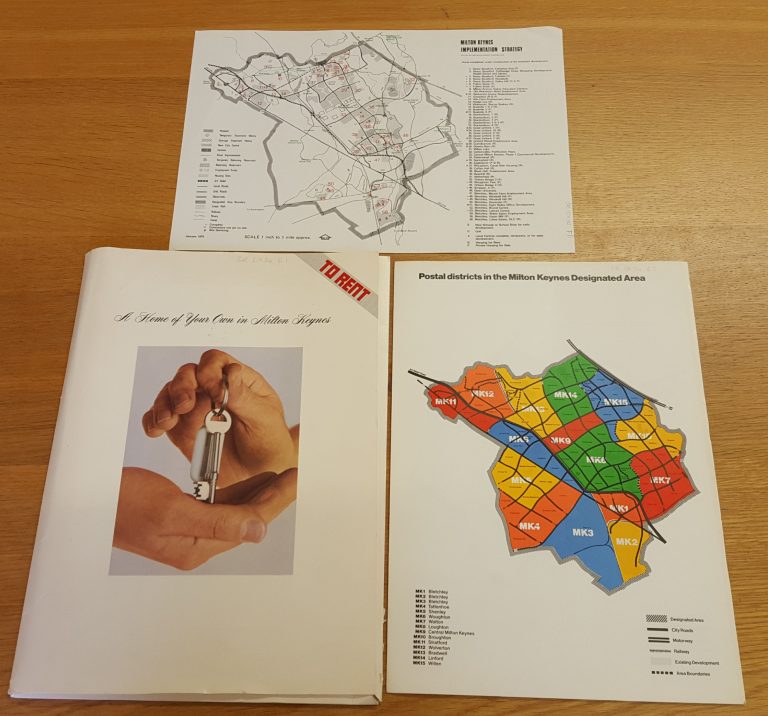 When training to be a landscape architect in the late 1970s, Marian Thompson, chose to create a design for a lake in Milton Keynes for one of her exams, named Las Venice.  Though we do not know if the design ever went beyond her exam, the area is now called Tear Drop Lakes and is part of Loughton Valley Park.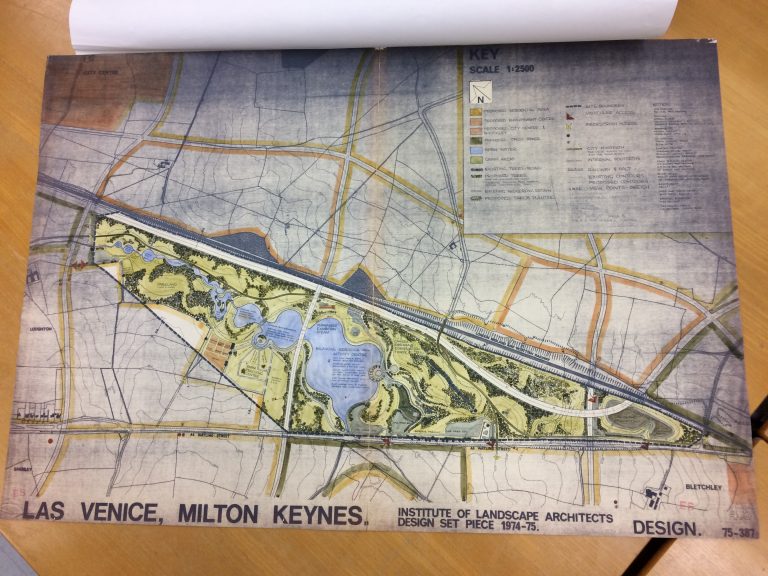 The development of new towns in the mid to late twentieth century, such as Milton Keynes, brings into sharp focus the reciprocal, but sometimes conflicting relationship between urban areas and the countryside.  How do we balance the need to provide for a growing population with concerns over protecting the landscape and environment?
Join Our Community
Keep in touch
Our new 'MERL news' and 'MERL families' e-newsletters feature information about current projects and activities and forthcom