The Museum of English Rural Life reopened in October 2016 after a £3million redevelopment project, which radically transformed our public displays.
The new Museum challenges perceptions about rural England by revealing the historical and contemporary relevance of country life. Come and discover our new interactive, immersive galleries which explore questions of identity, environment, technology, culture and health.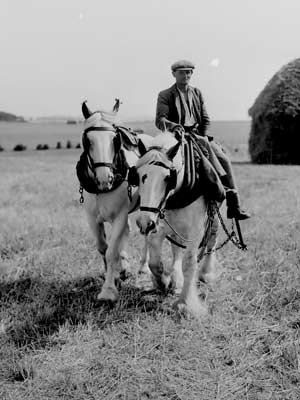 Talks and seminars
January 18 - March 22
12pm to 1pm
Free
Booking recommended
Did you know
...city families used to pick hops on holiday?
Hop picking holidays allowed city families to earn money. Pickers were paid with tokens, which were used in local shops or exchanged for wages.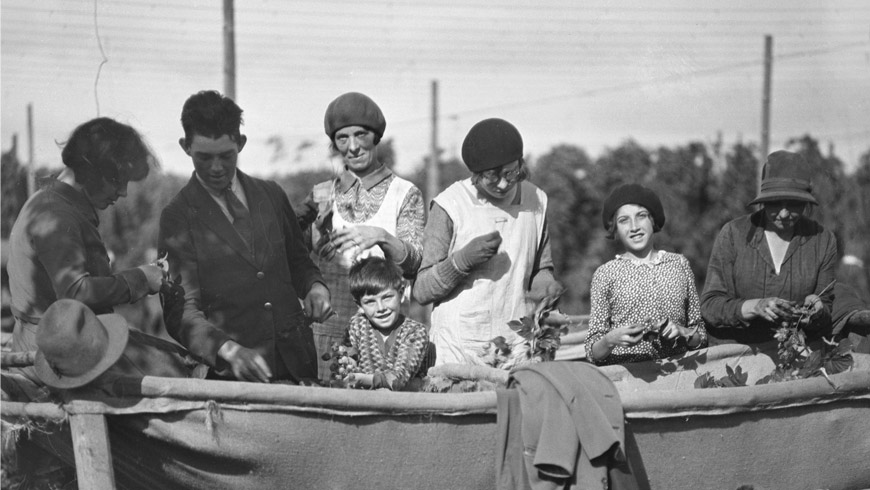 Did you know
...Elizabethan mattresses were used for both childbirth and corpses?
Mattresses, plaited from sedges, were made to support a mother during childbirth or a corpse after death. After use it would have been burned.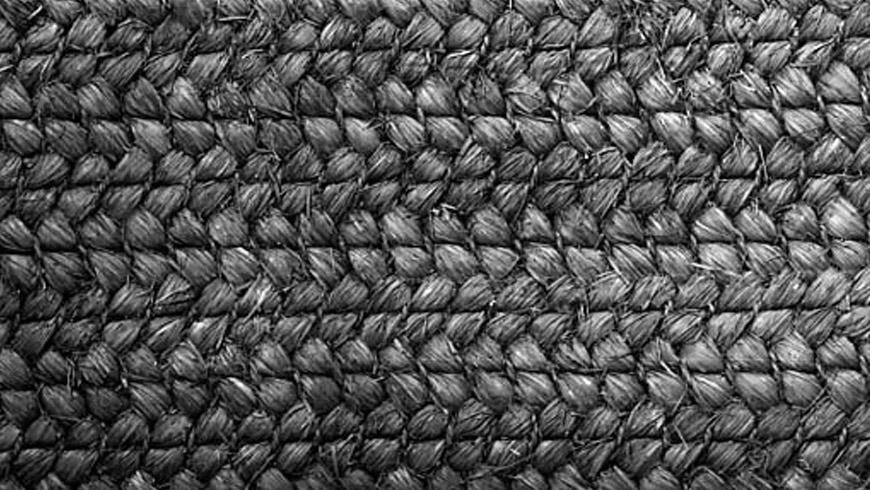 Did you know
...farmers used to sow seeds by fiddle?
Sowing by hand can be slow and inaccurate. Seed drills were developed in the 1800s to sow seeds quickly in a straight line at regular intervals.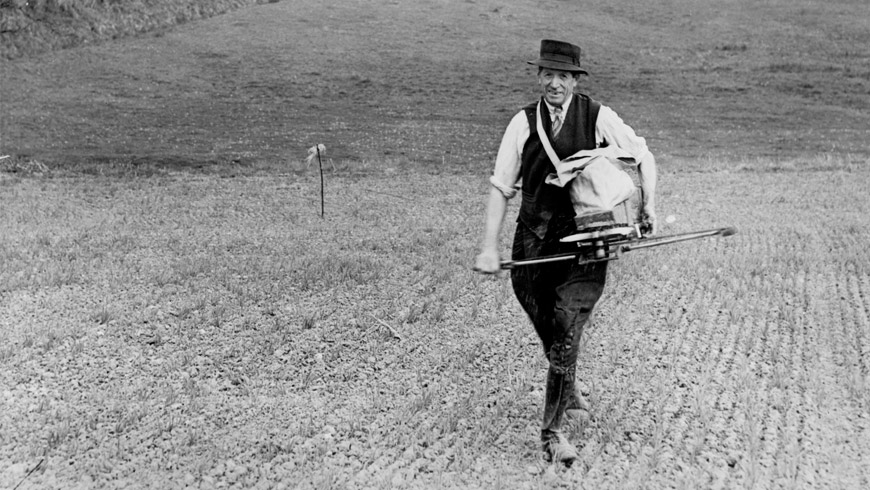 Did you know
...Lady Eve Balfour (1898-1990) was one of the earliest organic farmers and co-founded the Soil Association?
Women continue to play a key role in this movement, with organic farms employing significantly more women than chemical farming.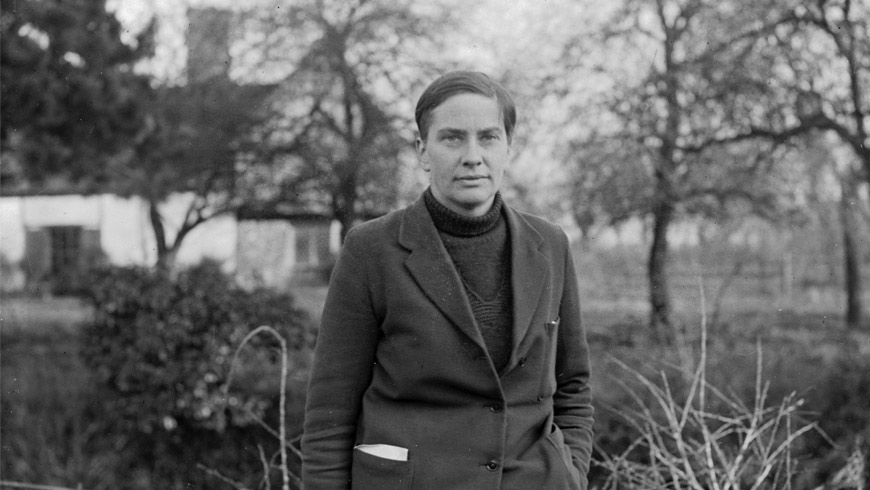 Did you know
...Suttons Seeds invented the seed packet?
The local Reading firm, founded in 1806, popularised paper packets of seeds for gardeners.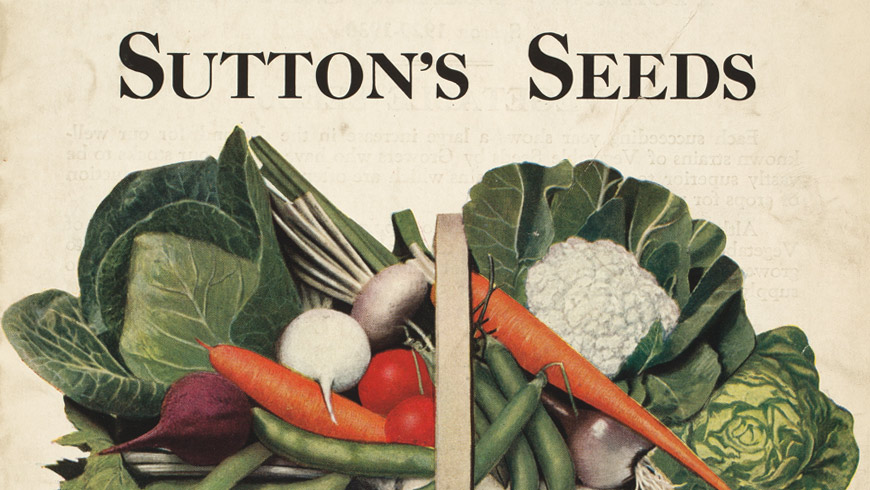 Did you know
...villages often used to run their own fire services?
The National Fire Service was only created in 1941.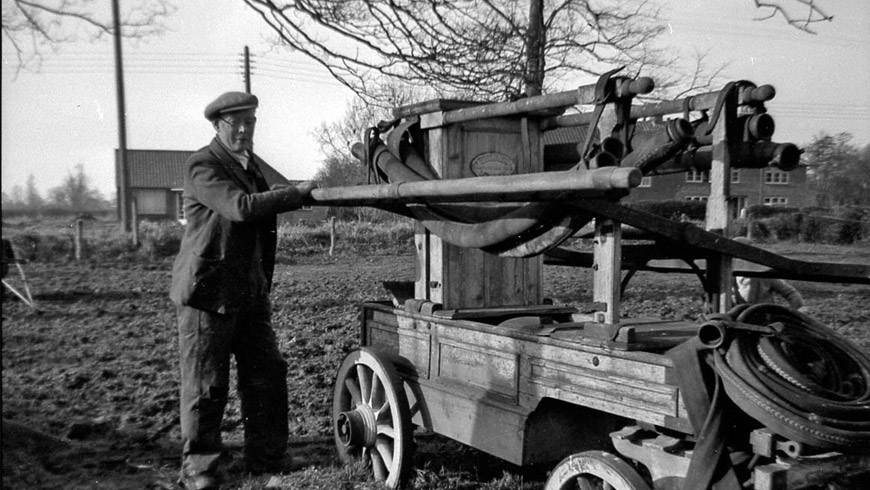 Our Country Lives - Latest Blog Posts
Our blog explores the people, places and issues of the historic and contemporary English countryside and rural life, uncovering and exploring our collections, the exciting activity around the MERL and the people we with.
Caitlin Hinshelwood is a London based textile artist and designer, producing distinctive, hand dyed and screen-printed pieces. She is interested in using motifs and symbols to suggest narrative within her textiles.
I am often drawn to the work of unknown makers, objects that have been made for necessity, decoration, or just the love of it. This often leads me to ethnographic or folk collections and I spend as much time as possible visiting museums, archives and countries to gather this research. I am also especially fond of a museum tool display.
I had wanted to visit MERL for many years, as I knew it would hold exactly the types objects I find so interesting. When I finally visited last year, tools, textiles, butter and ginger bread molds, corn dollies, machinery, packaging, ceramics, basketry were all there. It's frustrating imagining all the things you hold, but can't be out on display!
Usually I sit with my references for a while before turning them into anything but I had a show coming up at Heal's and wanted a new piece for then. The designing for the Rural Life scarf happened really quickly and intuitively. I was already making sketches on the train back to London.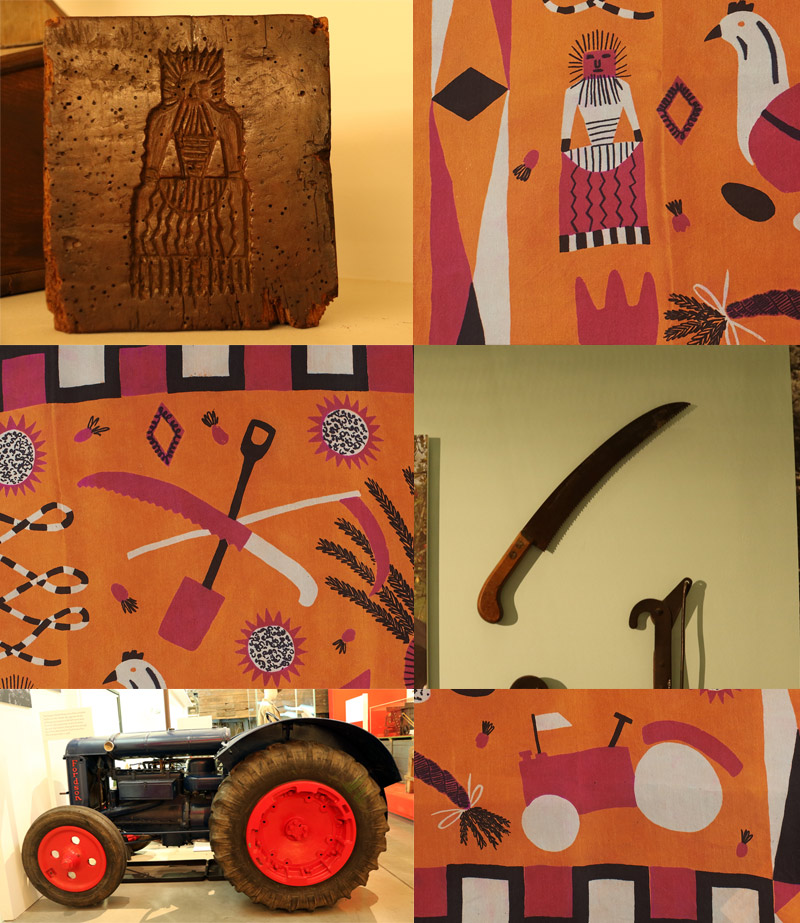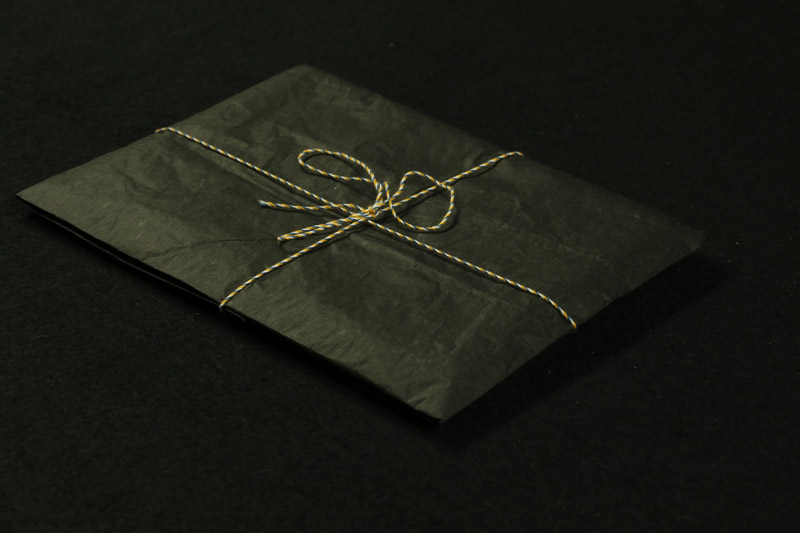 When I design my scarves I usually start with a geometric, patterned border. I'd seen some amazing enamel barge ware at the museum and some of these inspired the border pattern. Once I've designed the border I start on the central motifs, incorporating things I'd seen at the museum or coming up with versions of them. All the screen artwork is hand-painted in three different layers, one for each colour of the final design.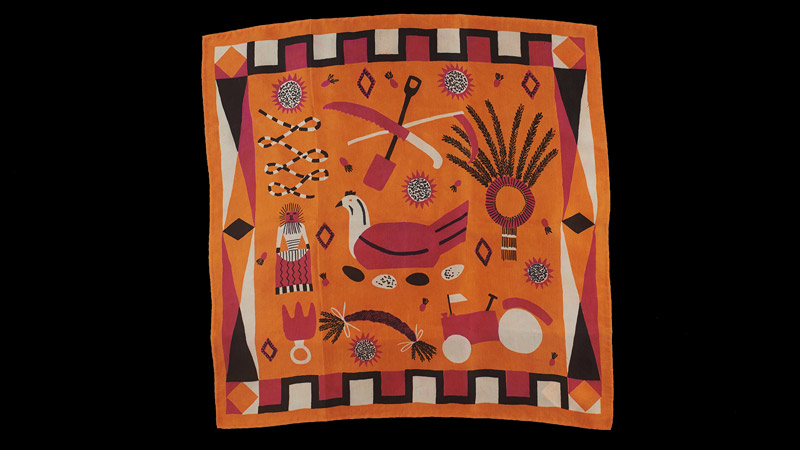 Each scarf is screen-printed on silk using a complex process called colour discharge printing which allows you to achieve 'pure' colour on a dyed ground. Effectively, there's a chemical in the dye paste which bleaches the base colour so when the fabric is steamed, and the chemicals react, the dye paste reveals it's true colour. Playing with colour is a major part of my practice, which is why I never print the same design in exactly the same colour combinations, seeing how the design can change in each variation and making each one unique.
Caitlin Hinshelwood's Orange Rural Life scarf is now a part of the MERL collections, but some remain on Caitlin's online shop.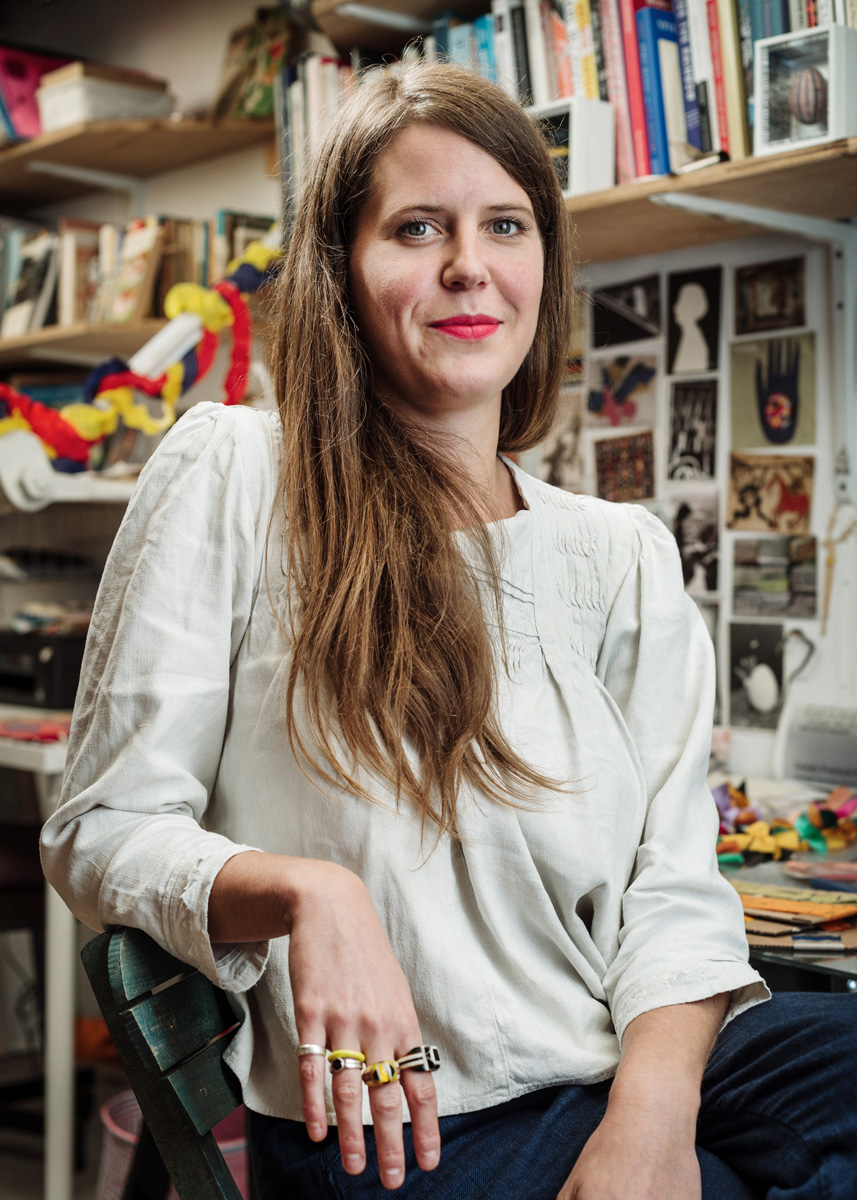 Written by Greta Bertram, Secretary of the Heritage Crafts Association and freelance consultant.
The Heritage Crafts Association (HCA) is a charity which supports and promotes heritage craft skills, knowledge and practices as a fundamental part of our living heritage. In the HCA we've long been aware of anecdotal evidence about crafts which have disappeared or are down to the 'last of the line' so in 2015, with funding from The Radcliffe Trust, we embarked on a major research project (and the first of its kind in the UK) to examine the current viability of every traditional craft taking place in the UK today and to identify those most at risk of disappearing. In doing so, we would be able to provide some solid evidence about the state of crafts, and generate some base-line data so that in the future we can tell whether the situation is getting worse or, hopefully, improving. This resulted in The HCA/Radcliffe Red List of Endangered Crafts, which was launched in May 2017.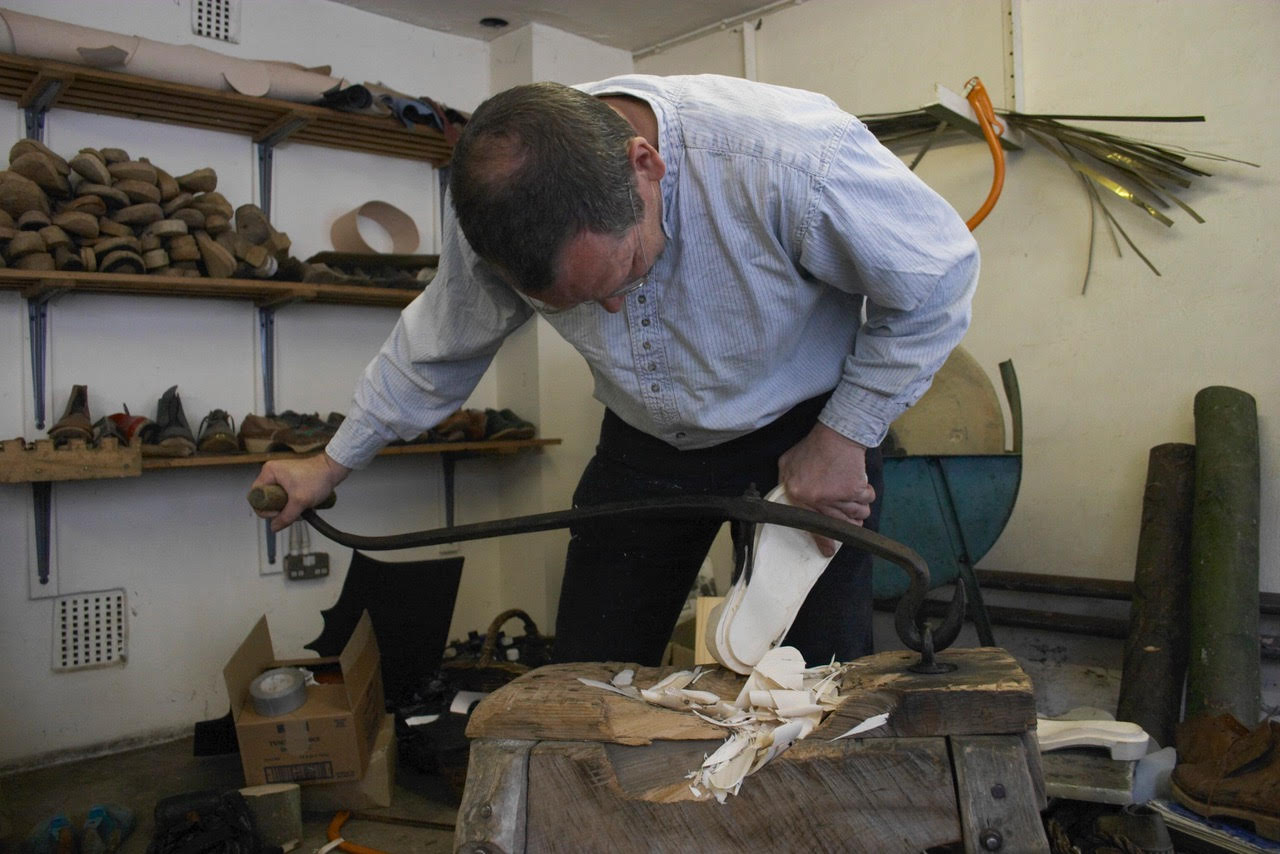 We looked at 169 crafts, focussing on those with a significant reliance on hand-work and with high levels of hand skill, and which have been practised for two or more generations. After careful consideration of such factors as the number of skilled craftspeople and trainees, the average age of practitioners, how endangered craftspeople felt their craft to be, and the issues affecting the craft, we assigned each craft to one of four categories: extinct, critically endangered, endangered and currently viable (with an extra category of 'data deficient' for those where we didn't have enough information to make a classification).
We found four crafts which have become extinct in the UK in the last ten years: cricket ball making, gold beating, lacrosse stick making, and sieve and riddle making. (While you can still buy cricket balls marked 'Made in England' these are in fact made in India and Pakistan and only finished in the UK.) We found seventeen crafts to be 'critically endangered', meaning they are at serious risk of disappearing. They include clog making, hat block making, saw making and swill basket making. These crafts have very few practitioners, generally spread across just one or two businesses, and usually with no trainees learning the skills. We identified a further 45 crafts as endangered – but found 93 as currently viable, although just because a craft is classified as 'currently viable' does not mean that it is risk-free.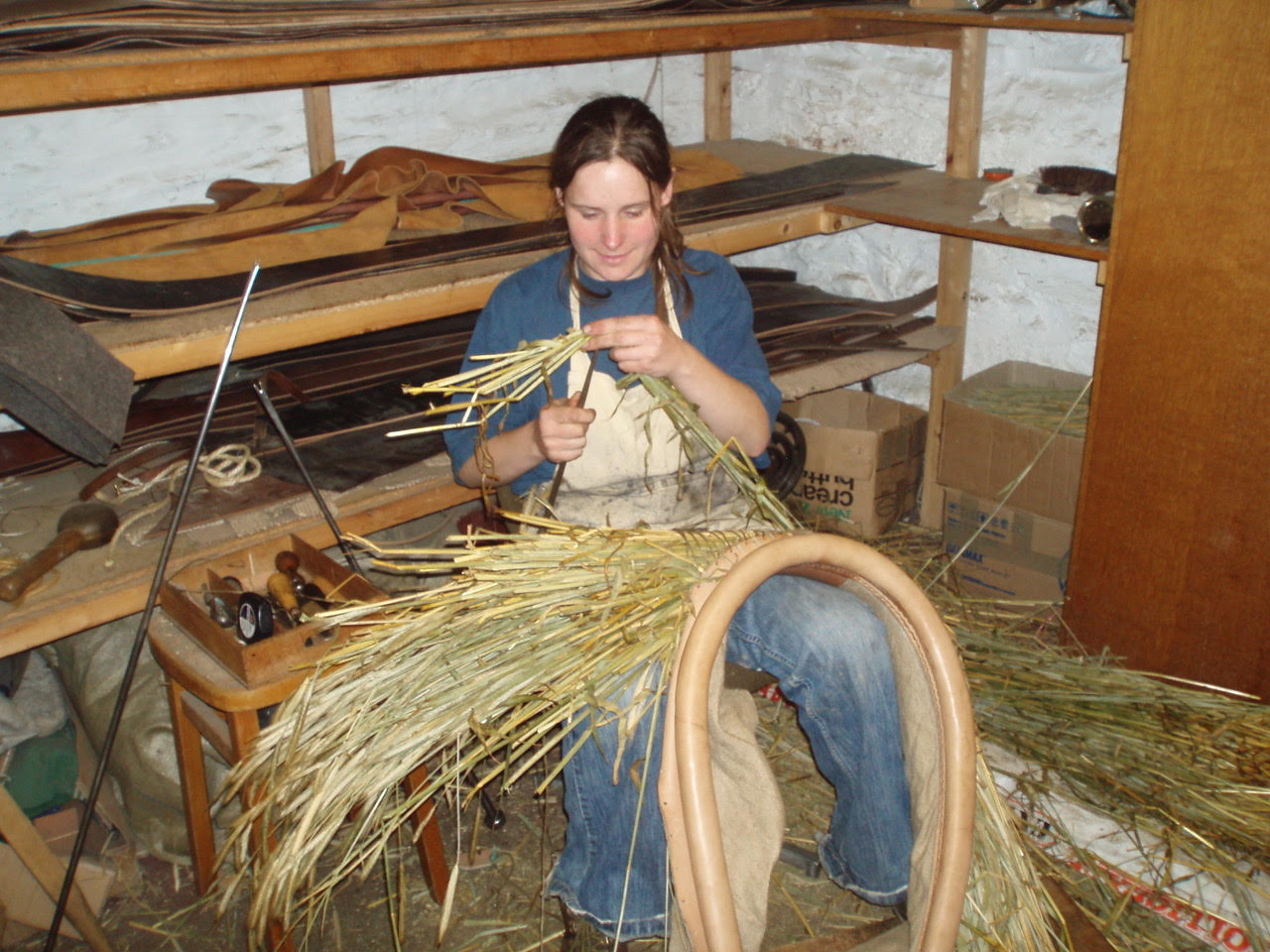 The research also found that all crafts, and not just those identified as critically endangered, face a wide range of challenges. For some crafts it's an ageing skilled workforce (where the youngest craftsperson may be in their 50s or 60s), a shortage of training opportunities or difficulties in recruiting trainees. For others it's a fluctuating market, competition from overseas or the unwillingness of customers to pay that little bit more for handmade British items. Some crafts have problems with the supply of raw materials and tools – wheelwrights, who use oak, ash and elm to make a wheel are severely affected by the various timber diseases. Others point out that people just don't know they still exist. And for yet more it's the myriad obstacles that have to be overcome if you're self-employed (which almost 80% of heritage craftspeople are) or running a microbusiness.
But it's not all doom and gloom – there were some success stories too. Clog making is quite unusual amongst the critically endangered crafts in that there's actually an apprentice learning the skills. JoJo Wood, a world-renowned spoon carver, is learning to make clogs with hand-carved soles under the tutelage of Jeremy Atkinson in Herefordshire:


And the Worshipful Company of Wheelwrights has given serious thought to the future of its craft. Most wheelwrights in the UK either work alone or with one or two other people, which makes it really difficult for someone to take time out of their work to train an apprentice without detriment to their business. But with funding from various sources, two wheelwrights have just completed a three-year apprenticeship and the Worshipful Company is now planning for up to twenty apprentices over the next forty years. This number of apprenticeships is believed to be sustainable and will maintain the healthy position of the craft.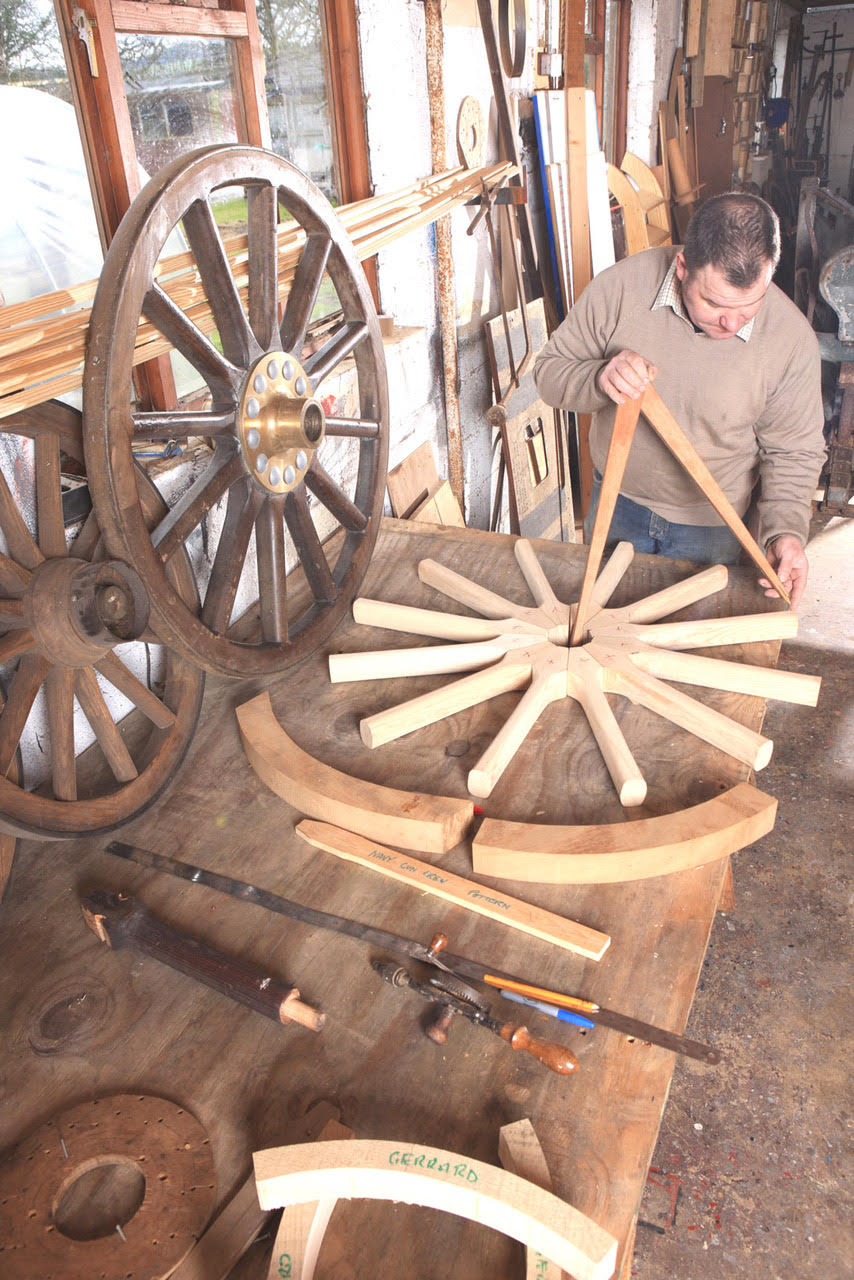 So what next for these endangered crafts – and for all crafts? Sadly, there isn't a magic bullet cure-all solution. The Heritage Crafts Association is a very small charity with only one part-time member of staff, so our resources are extremely limited, but our intention is that the Red List becomes a powerful advocacy tool to argue for support (and funding) for heritage crafts from those who can make a difference, and for action to be taken to address the broader issues of the sector – particularly relating to training, recruitment and market issues.
Visit the Red List website to find out more about the research, download a copy of the report and read the recommendations.
Visit the HCA website to find out more about our work, become a member or make a donation.
Written by Audience Development Project Officer, Rhiannon Watkinson.
It all started with a large plastic sheep.
Not the most conventional opening to a story, I grant you! In fact I should say it started with a large plastic sheep, a brand new museum, a shepherd's hut and a fabulous volunteer. What do these things have in common, I hear you ask? Well, they are all the inspiration for our museum's knitting group, The Mewes Knitters, who are celebrating their first anniversary at the end of January.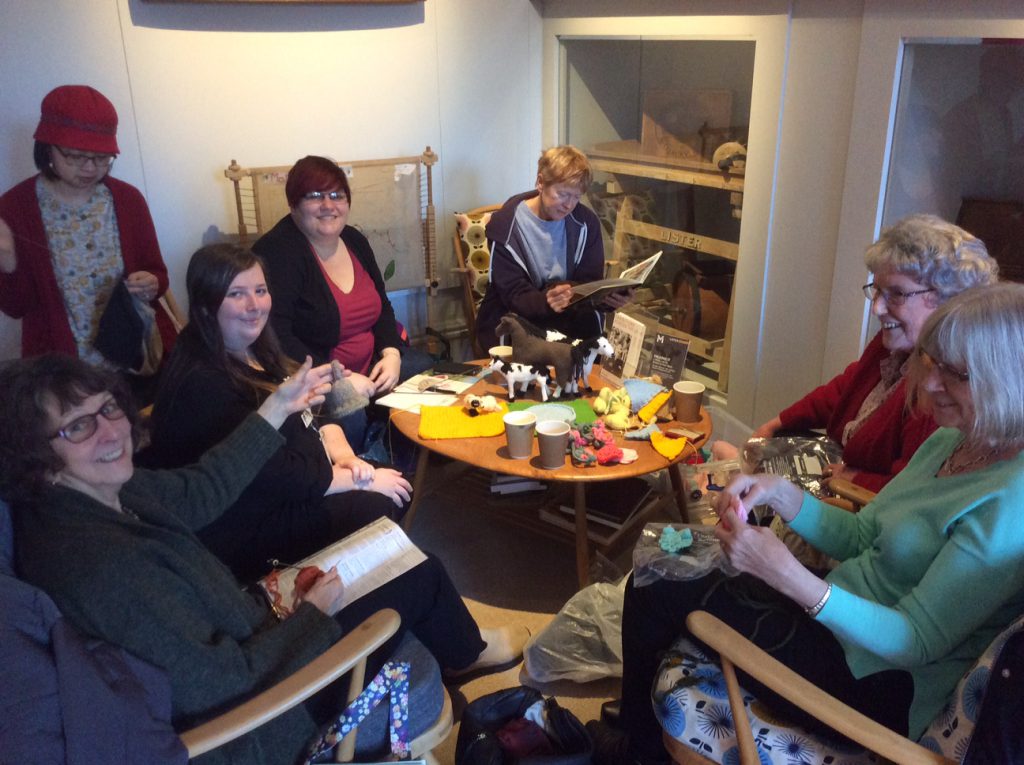 Volunteers
at The MERL are used to being asked to be involved with weird, wacky and wonderful projects – who can forget our volunteer written play about the Berkshire Swing Riots or a mammoth session turning plastic bags into material for basket weaving. Yet, the request levied at volunteer Jan to design and knit a woollen coat for a large sheep is definitely one of our more unusual asks and prompted the response of "only at The MERL"! Jan is one of the museum's longest serving volunteers, who's been involved with a range of projects in both the museum and the University's archives. Crucial to the story is that along with her talents for archiving glass negatives, Jan is famous for her knitting talent. Her mini knitted sheep are a firm favourite in the museum's shop, so when it came to finding someone to cover the modesty of our newly acquired naked sheep she was the only person to call upon.
Jan managed to whip up the coat, featuring patches in 29 different stitches, in record time; the sheep even took up temporary residence in her spare room! There were challenges to overcome, not least the fact that wool can attract all sorts of creepy crawlies, which although important to rural life, aren't something we want scurrying about the galleries. This problem was overcome by the type of yarn that Jan used, and our sheep now stands proudly in A Year on the Farm gallery looking very much at home amongst some of our other sheep and shepherding objects.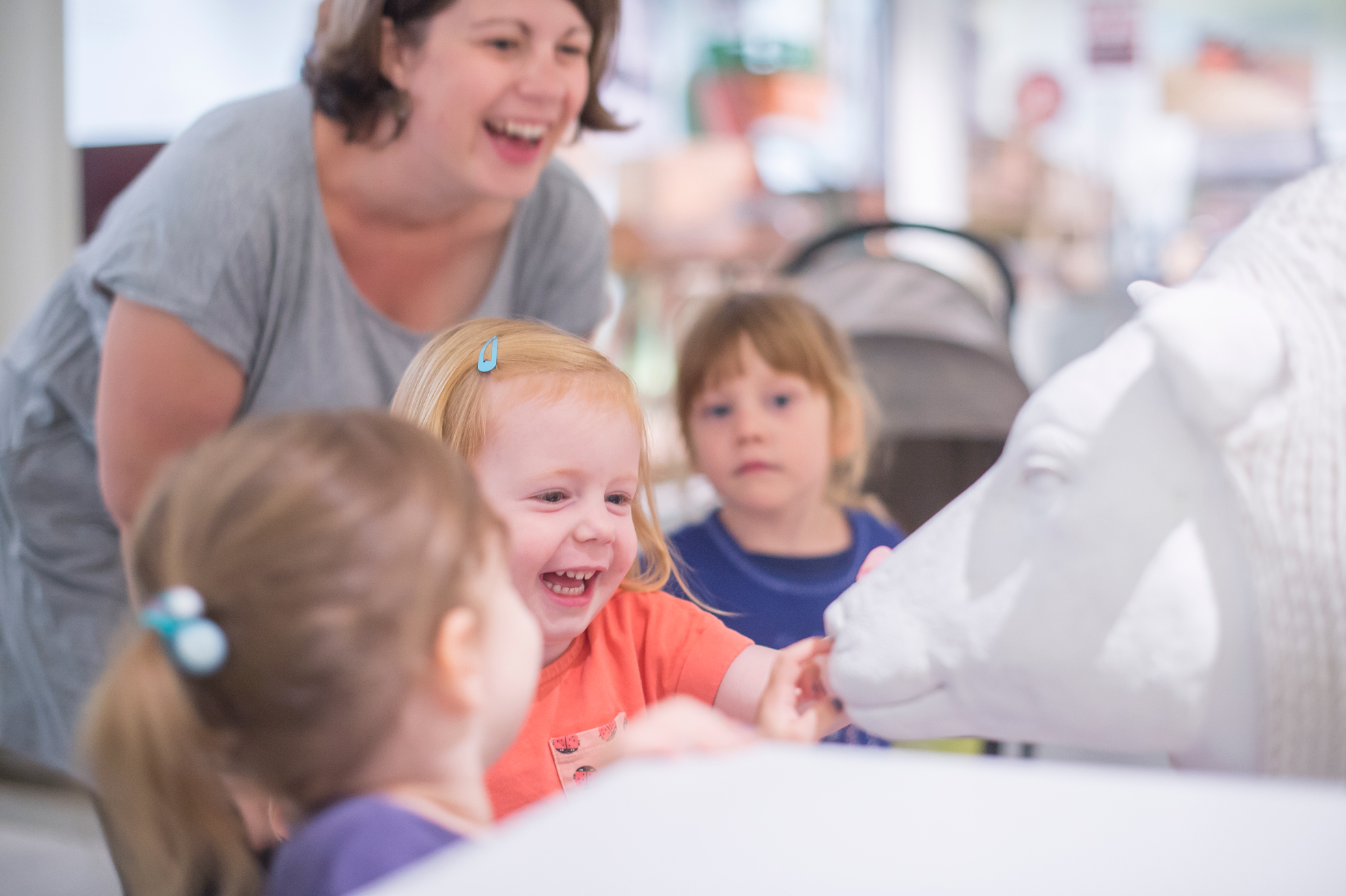 Our sheep's coat has become one of the most talked about and admired objects within not only the A Year on the Farm gallery but the whole museum. From our youngest rural enthusiasts, our toddler group Friday Fledglings, to special interest groups, visitors have never been sheepish in declaring their love for our sheep. Maybe it's because the temptation to stroke it is so high, and it's one of the few things in the displays it's actually ok to touch.
It isn't only in the museums galleries that we show our appreciation (some may say obsession!) for all things woolly. Our garden is home to a Shepherd's Hut made by David Johnson from Burford Shepherd Huts.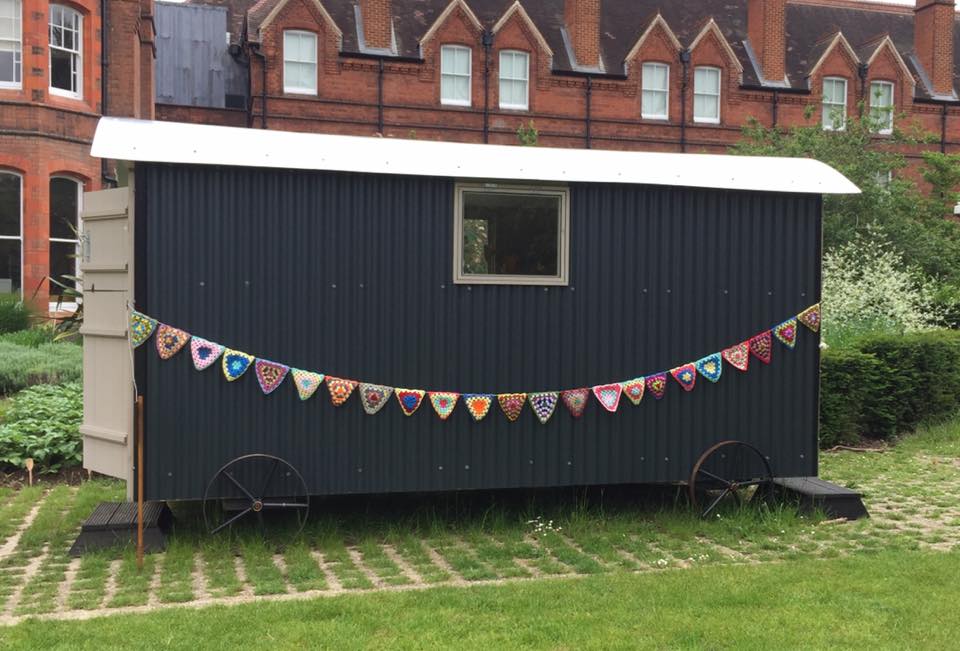 With our woolly sheep being such a hit and an authentic, but bare, shepherd's hut in our garden a moment of inspiration hit – wool + bare shepherd's hut = fun, engaging, tactile shepherd's hut! We got to work straight away asking a variety of people from local community groups and volunteers to contribute ideas and plans on how we could make the hut a more welcoming and exciting space for our visitors using wool and the occasional textile.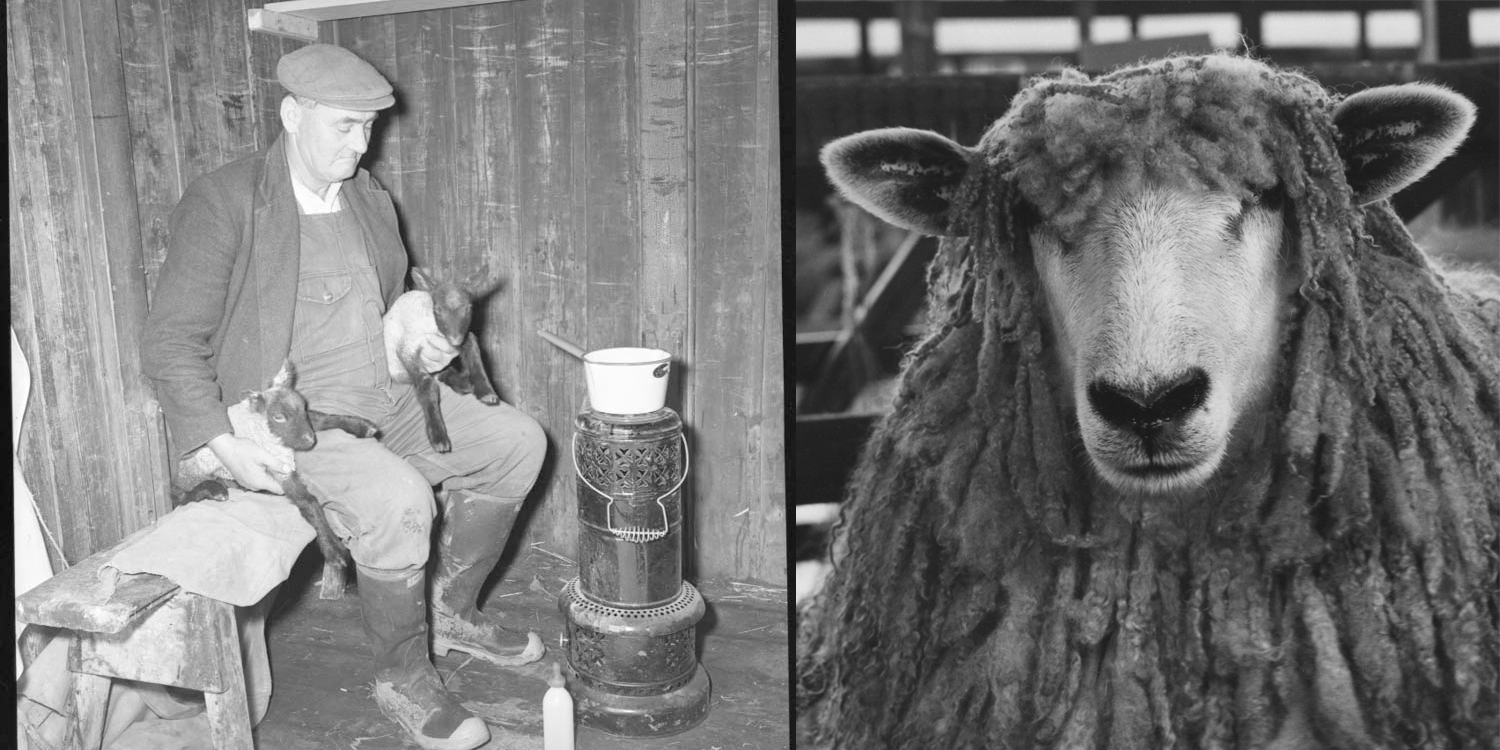 We looked at archive images of shepherd's huts and sheep portraits for inspiration, and got into the minutiae of different yarn types but in the end, a morning of creativity and all the sheep puns you can think of, led us to the conclusion that the hut just HAD to be decked out in knitted knick-knacks.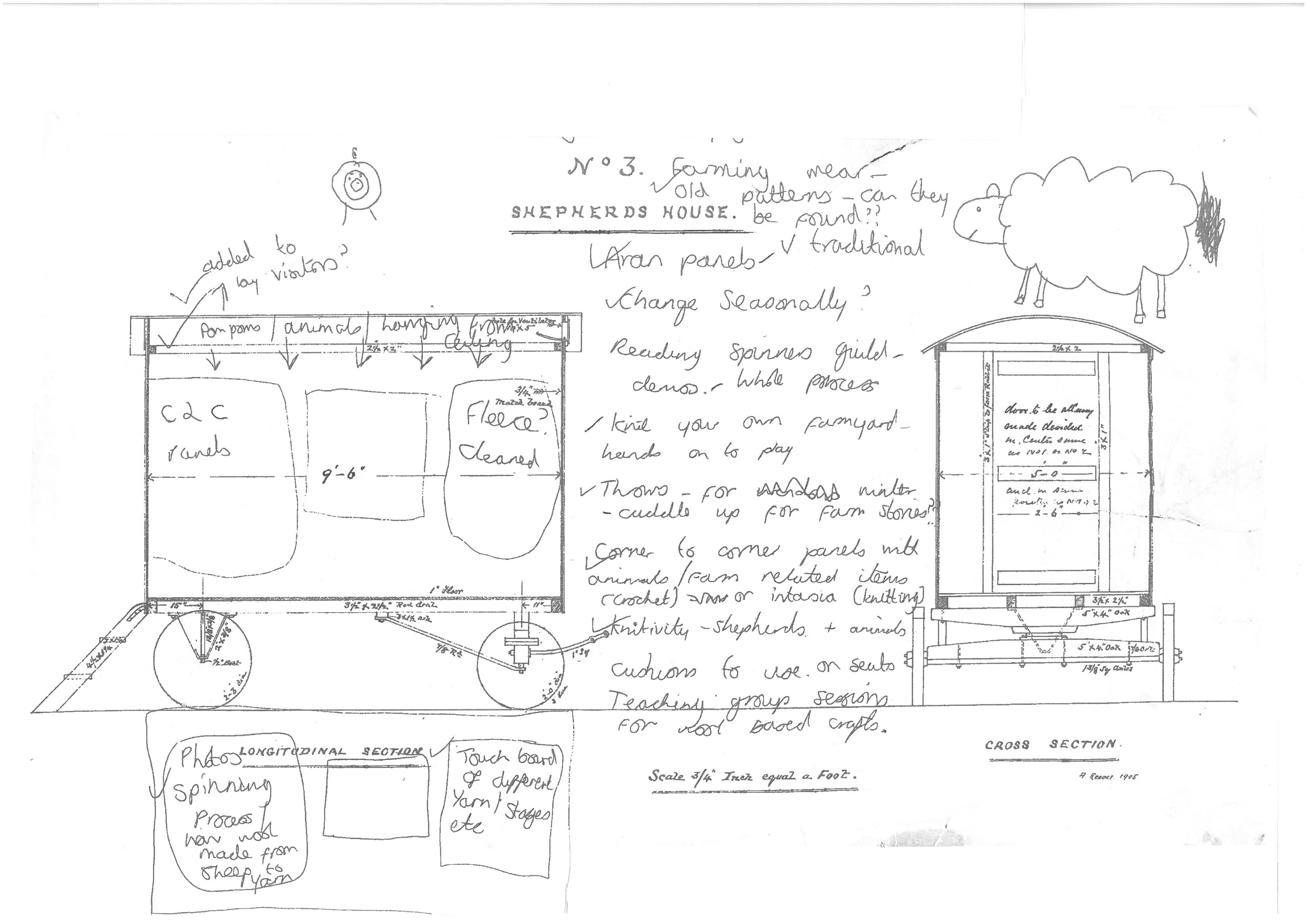 So, we had the ideas, we had the materials and we had the space; now we needed people to help us fill it. In other words a cry of "Can Ewe Help?" rang out. And so our knitting group was born. In the spirit of craft bringing people together, the group is made up of volunteers who were already working on other projects at the museum – including Jan, of course – and new volunteers intrigued by the idea of transforming the hut into something woolly and wonderful. Members of the Mewes Knitters enjoy coming along to learn new techniques and share skills but also to "be part of a group with a common interest" and "have a chat" over the obligatory tea, coffee and biscuits.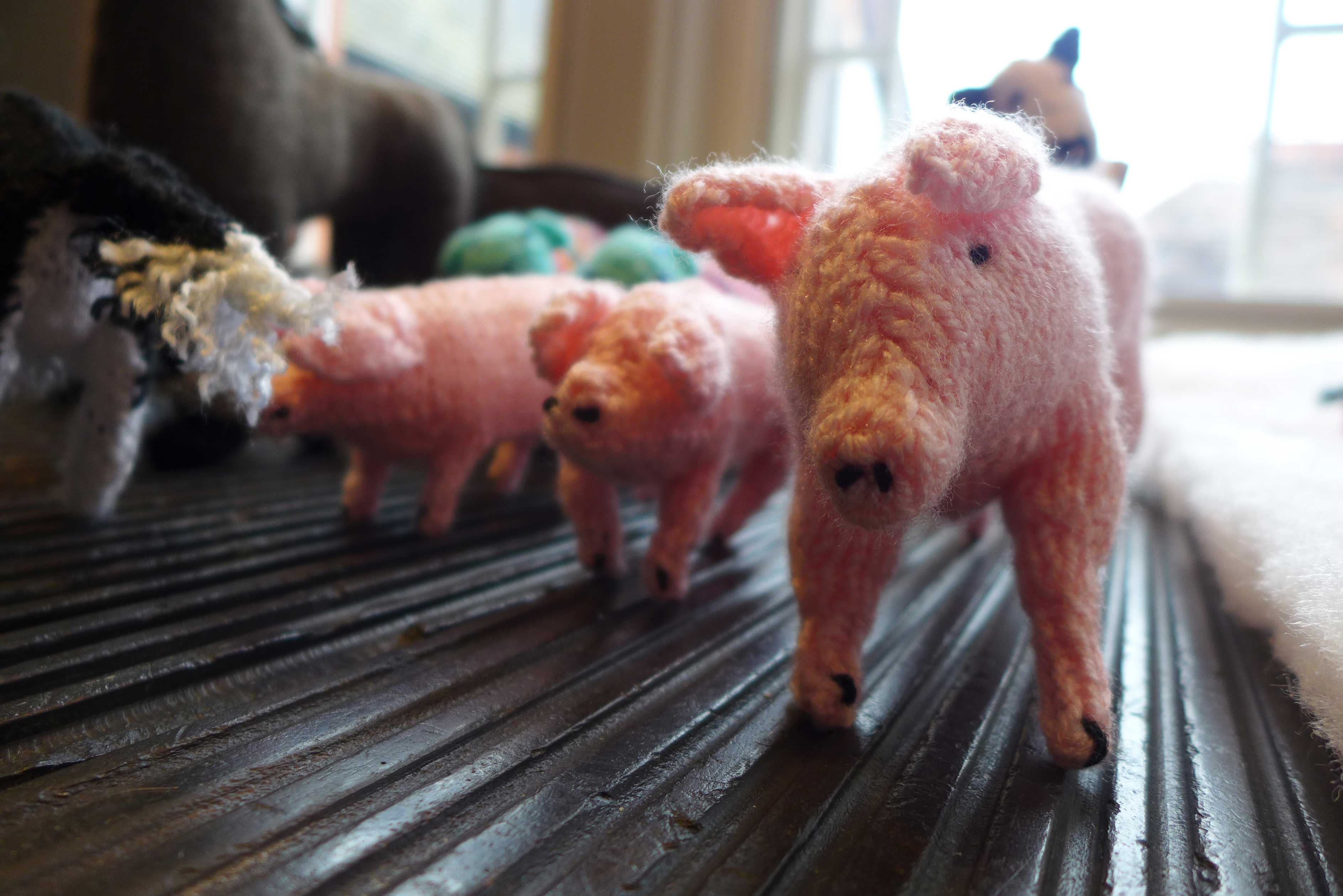 The group decided that the hut would be decorated seasonally; as a museum of rural life the importance of the seasons can never be forgotten or overstated and seasonal decorations strengthen the link between the hut and the museum's galleries, in particular, the Year on the Farm gallery, home to the sheep. Starting in January 2017, the group decided to begin knitting Spring and Summer themed items for the hut. Knitting sessions taking place in the museum's Nook area, the kitchen of the original house, gives the group a lovely homely feel and being a public space, it encourages visitors to ask questions about the knitting (and ask directions for the loos!). Even though the group shared their creations when they met every fortnight, when it came to installing them in the hut the sheer quantity and quality of seasonal knitted goodies was overwhelming. The hut was now home to pigs, cows, a tractor and a play mat designed to represent fields seen from the air. There was even a troop of maypole dancing mice; because well, why not? As summer quickly came and went the group moved onto knits such as snowflakes and bobble hat bunting turning the hut into a welcoming wintry wonderland.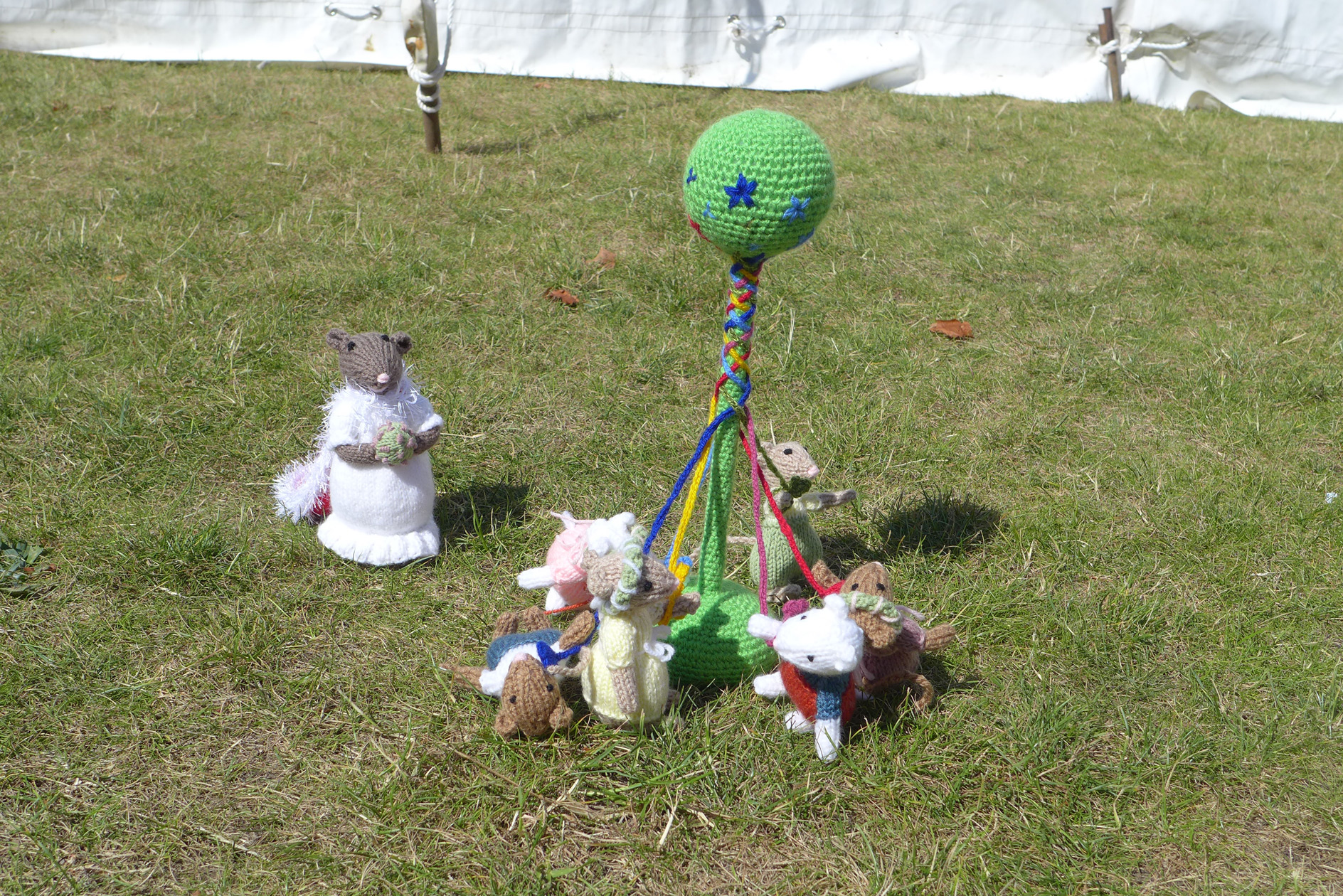 So there you have it – it started with a sheep and as we come to the end of the first year of the Mewes Knitters we continue into 2018 with plans for knitted ladybirds to lead the way to the museum's Ladybird Gallery and knitted chickens inspired by our Poultry Club archive. The knitting goes on and on – when it comes to wool the Mewes Knitters continue to raise the baa!
Meet members of the Mewes Knitters and learn how to knit at Wool: a warming Winter Late celebrating everything wonderful about wool on February 22nd!
Join Our Community
Join our community

Join our community
Keep in touch
Our 'MERL news' and 'MERL families' e-newsletters feature information about projects, activities and events.