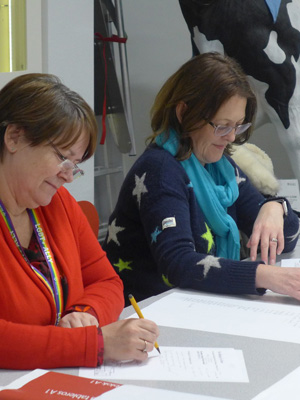 Events and workshops
Please email merlevents@reading.ac.uk to book
Did you know
...city families used to pick hops on holiday?
Hop picking holidays allowed city families to earn money. Pickers were paid with tokens, which were used in local shops or exchanged for wages.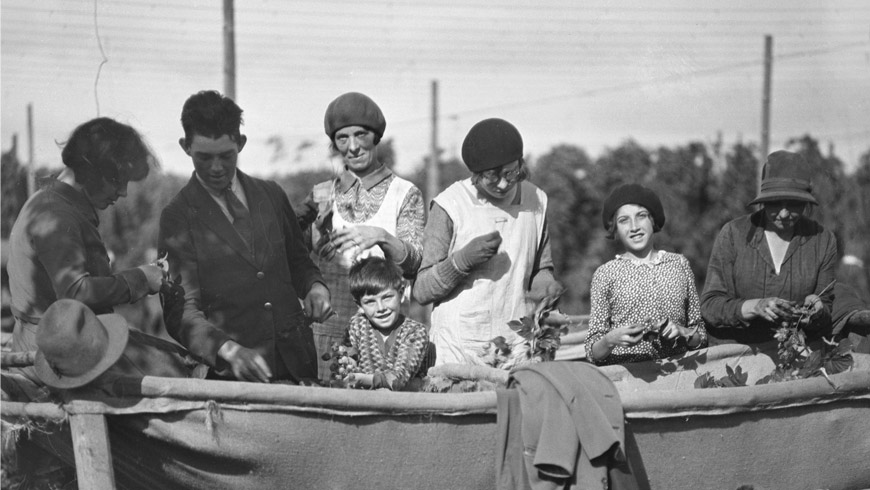 Did you know
...Elizabethan mattresses were used for both childbirth and corpses?
Mattresses, plaited from sedges, were made to support a mother during childbirth or a corpse after death. After use it would have been burned.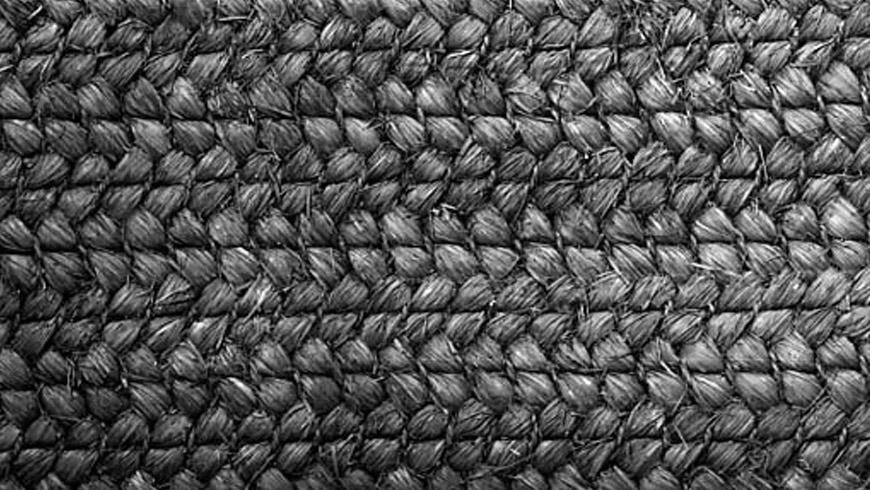 Did you know
...farmers used to sow seeds by fiddle?
Sowing by hand can be slow and inaccurate. Seed drills were developed in the 1800s to sow seeds quickly in a straight line at regular intervals.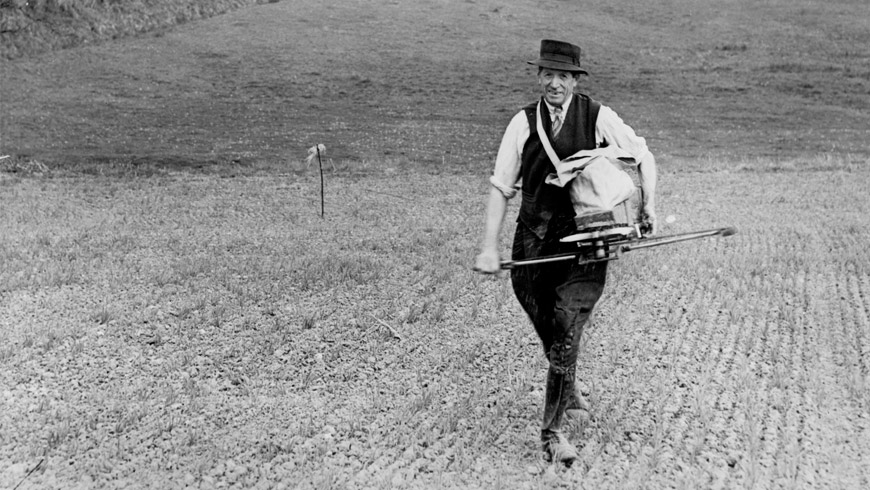 Did you know
...Lady Eve Balfour (1898-1990) was one of the earliest organic farmers and co-founded the Soil Association?
Women continue to play a key role in this movement, with organic farms employing significantly more women than chemical farming.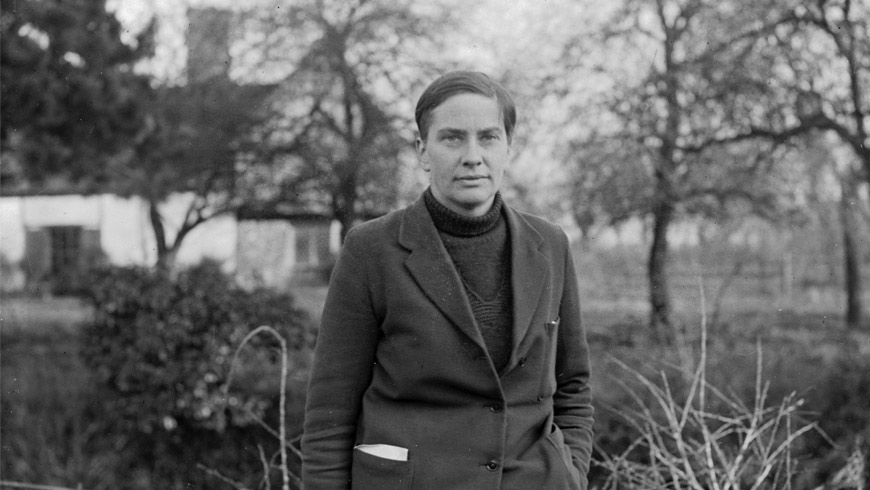 Did you know
...Suttons Seeds invented the seed packet?
The local Reading firm, founded in 1806, popularised paper packets of seeds for gardeners.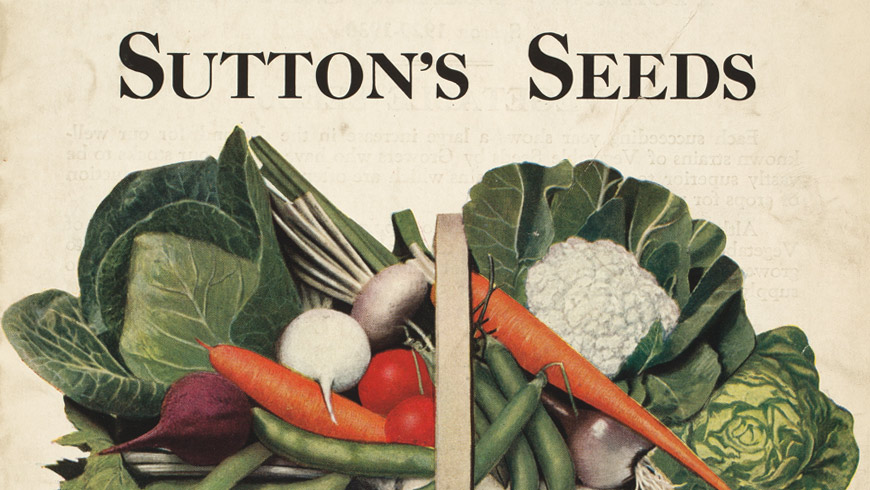 Did you know
...villages often used to run their own fire services?
The National Fire Service was only created in 1941.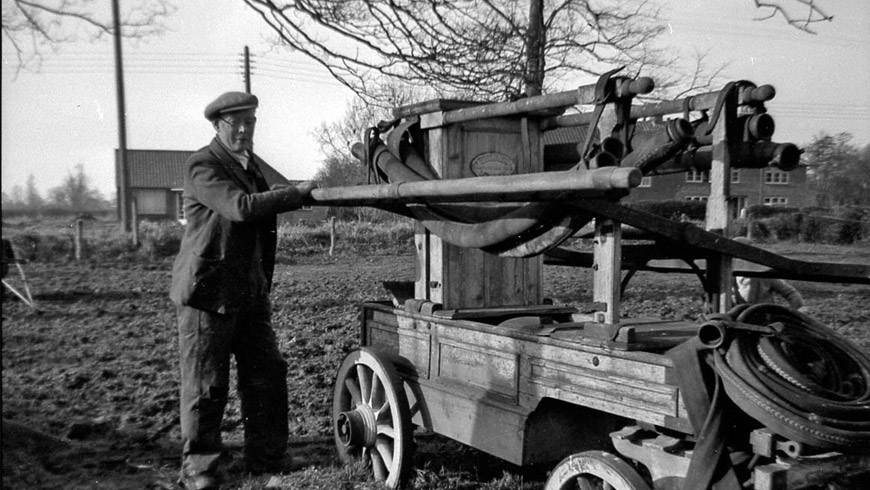 Our Country Lives - Latest Blog Posts
Our blog explores the people, places and issues of the historic and contemporary English countryside and rural life, uncovering and exploring our collections, the exciting activity around the MERL and the people we with.
On July 5 2020, the Secretary of State for the Department for Digital, Culture, Media and Sport announced an unprecedented, world-leading £1.57 billion rescue package for cultural and heritage organisations to help them weather the impact of coronavirus. Under an £880m grants programme managed by Arts Council England, The MERL was awarded £74,248. The funding aimed to maintain England's "cultural ecology" and enable us to be resilient.
We have been able to fund some members of staff to work on a variety of essential projects. Here they tell their personal stories of what the funding has meant to them and what the work they are doing means to The MERL.
Tom Woodhouse, Visitor Services Assistant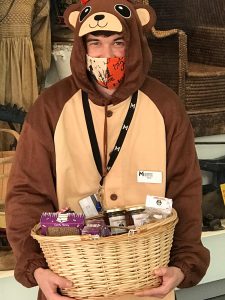 Thanks to the CRF funding I was taken on as Visitor Services Assistant, which I had been doing in the summer to fill in for a staff member on parental leave. Now Before the new lockdown, I spent my mornings working from home on digital projects and my afternoons in the museum shop and café. Now, our online presence is even more important, so supporting the marketing team's work through two of my key projects is (I hope) really helpful. Having worked on our visitor booking system and showing the Visitor Services team how to use it, I am now doing the preparatory work for modernising our online shop in early 2021. We already have an engaged global audience online, so we think that a more polished commercial presence will be a huge financial boost for the museum.
Whilst we were open, the second part of my job was covering shifts in the afternoon and updating our training manuals for staff and volunteers. When I was working in this role in the summer, I was part of the team preparing for the reopening and establishing our new procedures, so it was great to come back and lighten the load on our lovely Visitor Services team ensuring that all our guests could enjoy a safe visit. It has been a fantastic experience coming back to the MERL regularly. I have learnt a lot about how the museum works, gained new skills, and most importantly I have loved getting to know my colleagues. 
Anna Jones, 51 Voices Development Manager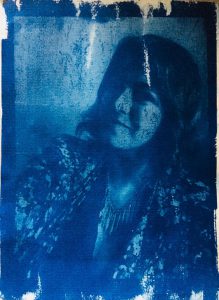 I came to The MERL in January 2020 as maternity cover for Danielle, the Public Programmes Manager. I'd had lots of experience of working in museums project management and arts led public engagement but never the opportunity to combine the two – I was so excited. Working quickly with colleagues and partners to create a wide ranging public programme for April to August, I made the print deadline of early March – but COVID-19 and national lockdown meant no print and, much more disappointingly, no public and no programme.  
We took activities online, including most recently an ambitious MERL Late: 'GLOW' complete with home delivery cocktails, but nothing replaces people in and being the beating heart of a museum.     
Therefore, it was with complete delight to learn that the Cultural Recovery Fund is enabling The MERL to design and deliver a year long project – 51 Voices – the vision of our Curator Ollie to reach out to people using the collections. In its infancy as an idea  when we went into lockdown, the future of this anniversary project looked uncertain, with funding opportunities stretched and colleagues working remotely without access to collections for much of the year. Now, as I hand back over to Danielle, in my new part-time CRF funded role, I can make the project a reality.   
Like for many, 2020 has provoked existential questioning for The MERL, particularly in our approaches to participant engagement and digital interaction and how this relates to our core purpose. To answer our questioning, we wish to take an ambitious and new approach to co-curation and co-production starting in January to mark our 70th year. Thanks to the Cultural Recovery Fund and National Lottery Players we are working with people to explore and respond to collection objects from or accessioned in 1951 – relating them to priorities and passions of the past, present and future. 
Stories will be unlocked and shared, communities will become more central and connected to the way our collection is considered and curated. Diverse and different contributors will have their voices heard, shaping the way The MERL defines itself, and is perceived, as we turn 70. It's really exciting!
Susanna Ivy, Digital Marketing Assistant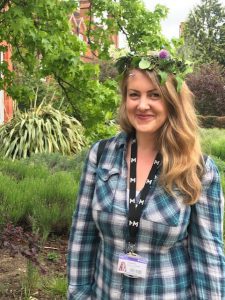 Before COVID-19 my main focus as Public Programmes Assistant was to help groups plan their visits to the museum as well as assisting the planning and delivering of events onsite. Both very much revolved around welcoming people through our doors! Straight away it was clear we would need to find other ways to keep people engaged with our collections and projects, and quite quickly we regrouped and thought of the best ways to shift our programme online. As someone always eager to learn new digital skills, I was excited to see how we could manage it. And so it happened – our planned family events turned into online events, with suggested activities and crafts; exhibitions moved online with supporting blog posts and tweets; and even our popular outdoor session for the under 5s, Friday Fledglings, made its move into the virtual, engaging even our youngest visitors and fans!
The CRF funding has created a new post for me as Digital Marketing Assistant. It is already proving to be invaluable in allowing me to have the time needed to continue with our new ways of engaging with people online.  From uploading and sharing our ever-exciting and varied content on our website and our e-newsletters, to thinking how to best engage our local community wherever possible – there is truly no end to the digital work these days! We now aim to incorporate the digital knowledge we have gained to complement our onsite events going forward, and the funding has even allowed us to embark on an new marketing campaign to reach out to more schools for online sessions. 
It's exciting to be part of a team that has adapted so quickly and eagerly to use digital to encourage people to safely come back onsite to visit our museum whilst also keeping us accessible to people all around the world. 
Emma Canterbury, Learning, Engagement and Programming Officer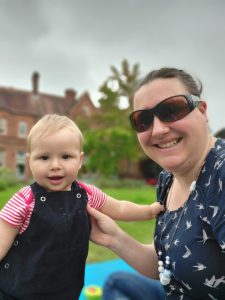 Thanks to the Cultural Recovery Fund I have been able to return to The MERL after my maternity break as the Learning, Engagement and Programming Officer. It's a really exciting time to be part of the team as during the first lockdown, we launched a new learning programme. For obvious reasons, that was bad timing, and we've hardly been able to welcome any schools to the museum, and had to act quickly to turn the on site sessions into virtual workshops. We're now offering online sessions as part of our programme, and a key part of my role initially is going to be engaging with our local primary schools and sharing the new offer with them. Then fingers crossed we'll be busy delivering sessions, online and on site – eventually! 
I'll also be supporting the development of films to enhance our virtual and onsite learning sessions, assisting with the planning and delivery of micro-conferences for teachers and developing online exhibitions full of learning resources to support teachers and schools. 
As we start to move through 2021, I'm hoping there will be opportunities to work with families once again by developing exciting resources and activities for them to enjoy during their visits to the museum.
Sue Spiller, Cultural Commissioning Project Officer
At the time that the first lockdown happened last March, I was starting work on 'Life Stories', a Cultural Commissioning project in partnership with Age UK Berkshire and involving Younger People with Dementia. We'd just made our project plan and were looking forward to getting started. We would be using our local collections as triggers for story collecting, and working with older people in Reading, including those most at risk of social isolation, to help them share their own experiences and celebrate their stories. But many of the people we wanted to talk to were in the most vulnerable categories and we obviously weren't able to meet with them as we'd hoped. I was so disappointed and frustrated as I could see that this project would have been addressing the very issues of social isolation that were becoming even more prevalent during lockdown. We couldn't restart until the beginning of August, when we finally managed to meet some groups and individuals on Zoom. Thankfully, in the Autumn we managed to do some one to one reminiscence sessions, including with care home residents,  a six week programme with Young People with Dementia, and regular online coffee mornings as part of 'Older People's Day'.
The CRF grant has given us some additional time, which we will be able to use to create an on-line and (eventually) on-site exhibition to showcase these stories we've collected. This means that visitors will actually get to hear the personal stories of the people we have spoken to. We have seen that the act of talking to someone other than a healthcare professional has a major impact on wellbeing and there is also a positive impact of talking about positive memories. It helps with people's feelings of self worth and belonging to a community.
This extra time will also give us the opportunity to assess the impact of the project and help us enhance best practices for future initiatives. It's really amazing to be able to create a legacy for other charities taking a similar approach in helping the socially isolated, especially as when we started this project, we had no idea just how important and relevant it was going to be this year.
For me personally, I have got a sense of satisfaction from working on a project that I feel has real value to some of the most vulnerable members of society, and knowing that what we have learnt through this project will help others in future.

In this post Curator of MERL Collections, Dr Ollie Douglas, introduces us to 51 Voices, a new project celebrating the creation of the Museum seven decades ago. The team have been delving into our stores to find objects that tell diverse stories about the year of our birth – 1951. As Ollie explains, this mid-century moment marked a time of pivotal change in the modern countryside. So, throughout the coming year we'll be inviting lots of friends, old and new, to field their own responses to these histories. Together their Voices will help reveal how the period of The MERL's establishment still plays a powerful part in our lives today.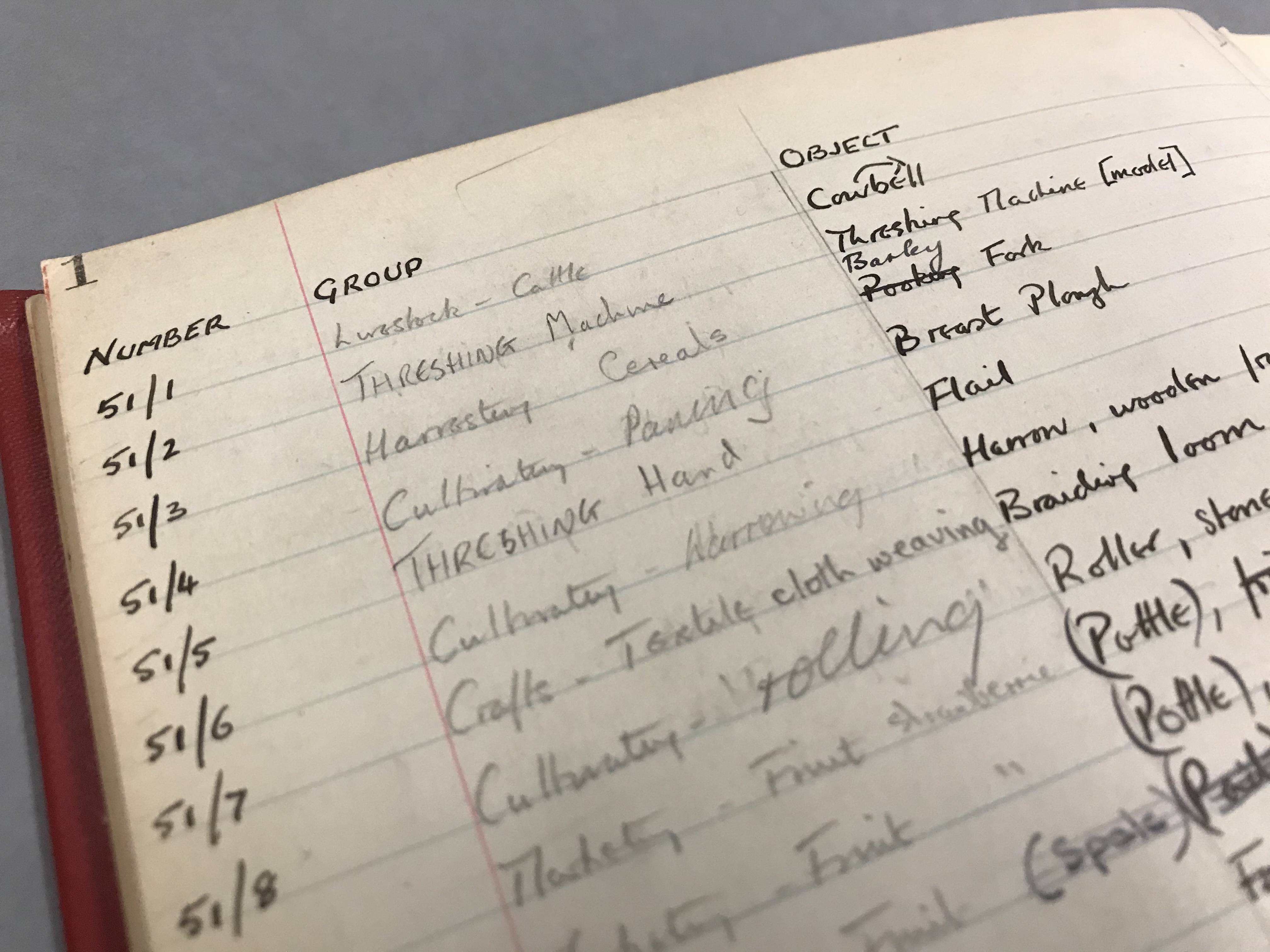 Seventy years ago this month, The MERL was born. The first artefacts are recorded as having arrived onsite on 1 January 1951, marking the emergence of a new home for the history of food, farming, and the countryside. On that same day the BBC broadcast the first national episode of their long running rural radio series The Archers. During that same month the British Government brought an infamous colonial farming experiment—the East Africa Groundnut Scheme—to an end. In that same year, agriculture, craft, and rural life featured prominently in the displays of the Festival of Britain on London's Southbank and throughout the wider country. Similar themes were presented in regional exhibitions and the UK's first National Parks came formally into being. This was a period of enormous change and a time of profound hope.
As we welcome in 2021, a new phase of national restrictions have been implemented across England. As for many friends throughout the world, these same concepts of change and hope now seem especially relevant and timely. Over the last year, as a response to the pandemic, we've been thinking about the ways in which restrictions, such as Covid-19 responses or mid-twentieth century rationing, have come to play a formative role in shaping our ideas and inspiring our craft. For example, recent lockdowns have seen many unearth their inner gardener, sketch out new skills by drawing colourful rainbows on their window, bang out fresh tunes using kitchen utensils, get mixed up in a world of home baking, or engage in other acts of lockdown making.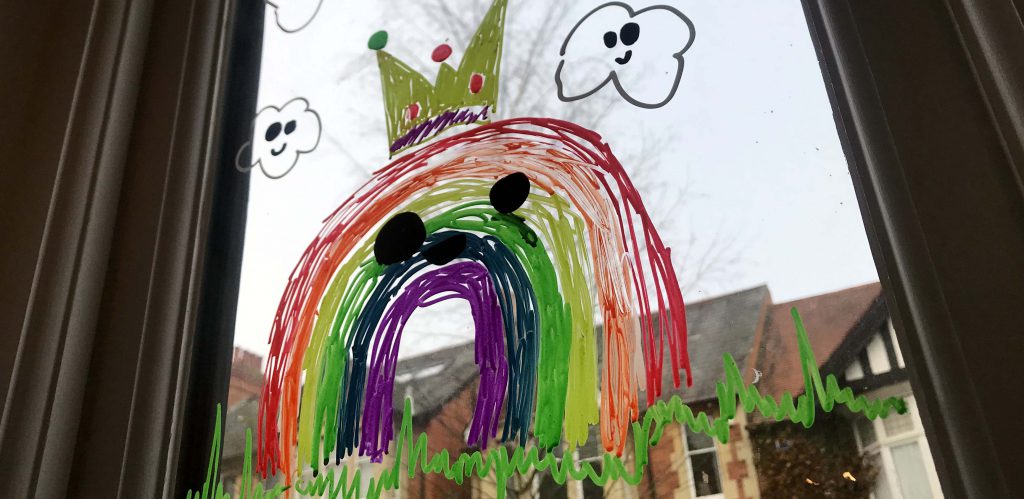 Others amongst us (and I probably count myself as falling into this latter group!) have spent more time enjoying the creativity of others. But, perhaps as this new lockdown begins we might start may throw ourselves into acts of creativity. Or maybe we'll just curl up to watch the latest maker-based series of the Great Pottery Throw Down, which began this week. Meanwhile, back at the Museum we are here to help makers and non-makers alike enjoy this collective moment of change and hope with a brand new online exhibition on Lockdown Crafts to get the creative ideas flowing from the very start of 2021. There are pots to be appreciated in this new year's treat and we'll be returning to ceramics later in the year, when we'll focus in on an extraordinary mid-century object that connects English studio pottery to Nigerian craft practice, allowing us ample excuse to engage with contemporary art in England and West Africa.
As well as making a resolution to think creatively and to find exciting ways to celebrate our birthday (perhaps any newfound home bakers amongst you could bake us a cake!), we want to use the coming year think carefully about what this 70th anniversary means. We want to look back to a pivotal post-war moment and explore compelling links between then and now. In 1951, the UK was still bound up in the complex aftermath of world conflict and was grappling with the complex implications of the gradual break-up of the British Empire. In 2021, we find ourselves in what will hopefully prove to be the closing stages of a global pandemic, as well as facing up to many other social and environmental challenges. As was arguably the case with 1951, we are hopeful that 2021 will bring strong new partnerships with international peers, reconstruction of vital infrastructure, positive reformulations of our cultural worlds, and the emergence of new and vital links with rural spaces and places.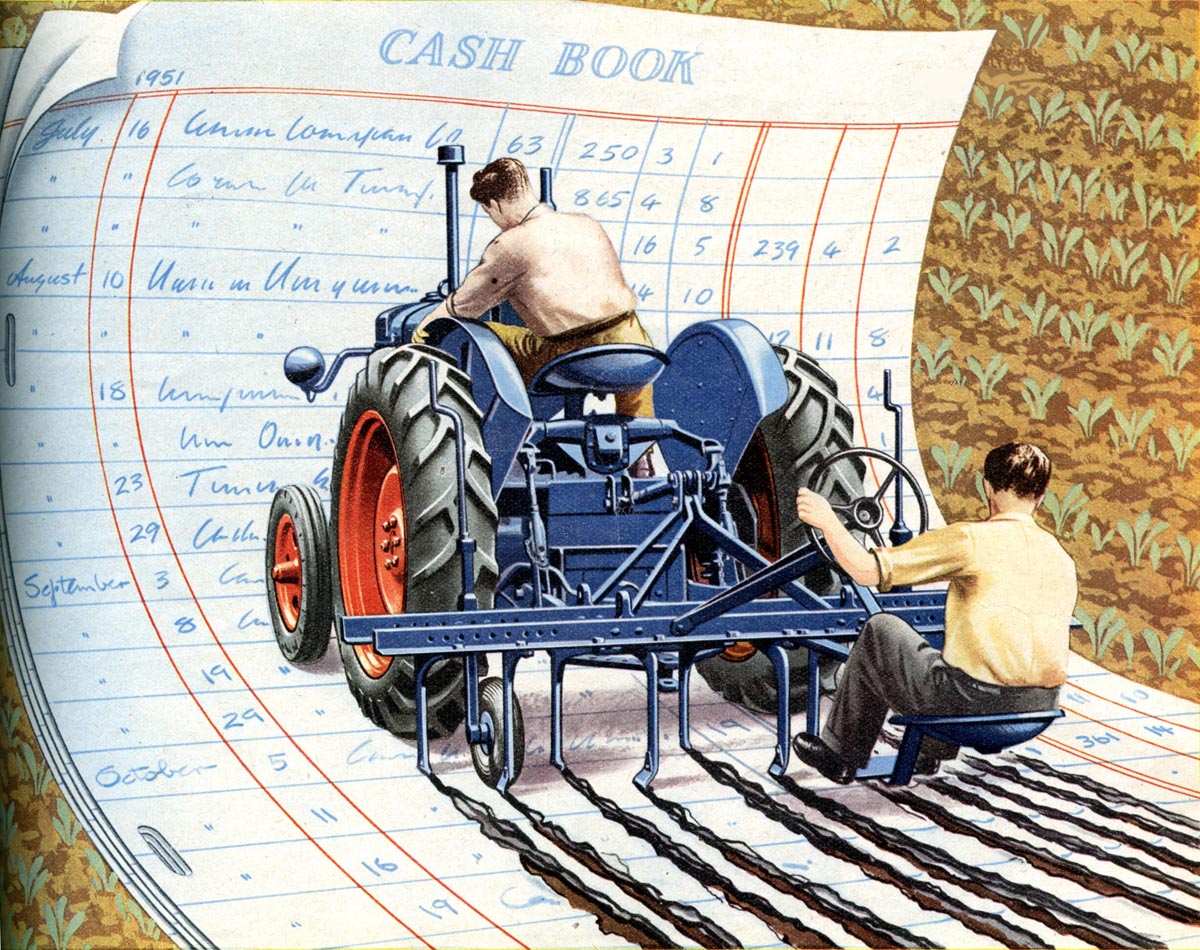 With these various hopes in mind, we've chosen 51 different objects that link powerfully to 1951. Some may simply have been acquired by the Museum in that foundational year. Others tell something of the history of that mid-century moment. Throughout the coming year (and with the help of a whole host of our wonderful communities, brilliant specialists, and creative friends) we'll be reimagining these items in lots of different ways, using them to think carefully about the past, present, and future of the English countryside.
Welcome to 51 Voices!
Just over a decade ago, in the run up to The MERL's 60th anniversary, I placed a telephone call to the farm where the very first object in the collection—a simple animal bell (MERL 51/1)—originated. As the phone rang I desperately hoped that the farm had not changed hands and that I might get the chance to speak to a descendent of Iain Macnair, the person who donated it. As it happened, his wife answered the phone and she just popped into the next room to get him. Back in the early 1950s, Iain had been a student in the Faculty of Agriculture at the University of Reading. One of his lecturers, John Higgs, was a significant force behind establishing The MERL.
This was a moment of realisation for me that, ten years ago at least, these mid-century moments and memories were very much still within living memory. The last 12 months has been a particular challenge for many of those in our community old enough to have been alive when the Museum was founded. This is a reminder that the lived experiences of those who are most vulnerable can also be the very lifeblood of our heritage and can harbour the experience we need to make sense of the here and now. I hope that this project and the items we'll be looking at will be a starting point for the gathering of new stories and interpretations, freshly recorded memories, and other forms of understanding.
Since we focused on the first object in 2011 (which is now on public display in our Collecting Rural England gallery), we're going to start 51 Voices with the second object acquired. At this rate, it's going to take us a long time to work through the thousands of things accumulated over those seven intervening decades (not to mention a million+ photographic items and thousands of metres of archive shelving stuffed with rich historical materials). But, at 70 years old and counting, I think we're in this for the long haul. I hope you're happy to join us for this latest leg of the journey!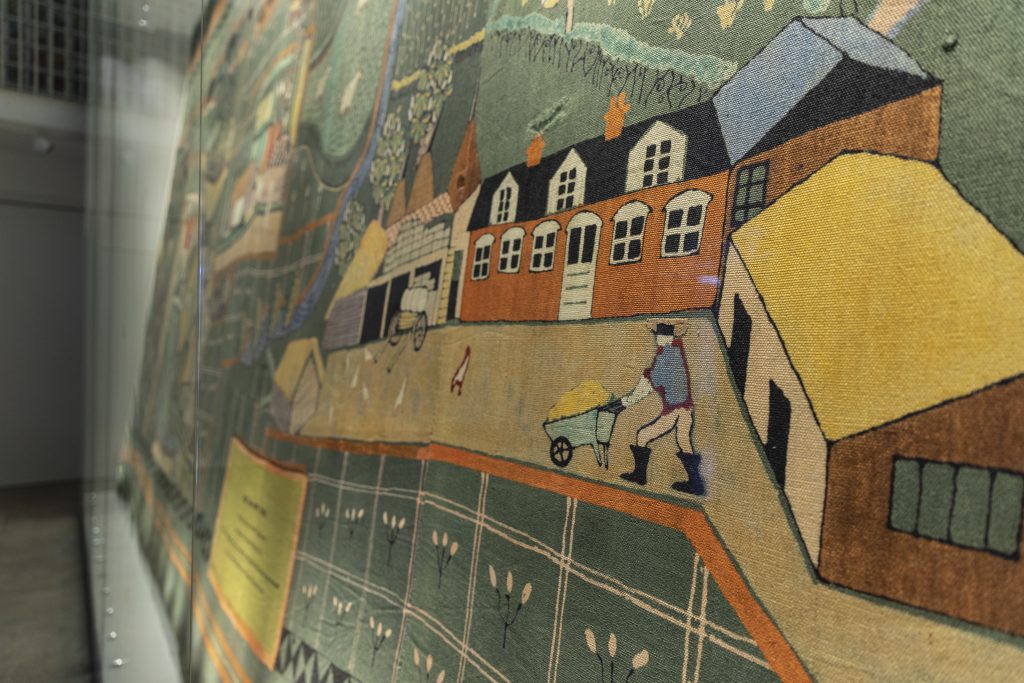 Over the coming weeks and months, we'll be aiming to release new interpretation about these objects and items from 1951. Some will be unfamiliar and others may feel like old friends. Perhaps unsurprisingly, the Festival of Britain will feature in a prominent way, but other events and moments linked to 1951 – such as The Archers, the East Africa Groundnut Scheme, the National Parks movement, and many more – will also make an appearance. There'll be unexpected but fascinating connections to apartheid South Africa and to the damaging ravages of industrialised farming; artworks that haven't been shared in a prominent way since the 1950s; hitherto unrevealed links to London's thespian world of theatre and to the metropolitan world of mid-century design; connections to the colonial histories of Australia, India, and (as hinted at above) Nigeria; we'll be including lots of stories of international, national, and also local significance.
As the weeks unfold, for each object we'll release new interpretation and new perspectives, including fantastic new photographs and descriptions that we have produced, longer written features offering specialist insight (the first of these will come from members of our own team and later content will be welcomed from external specialists), and for many we'll also be commissioning and connecting with creative practitioners who will respond in artistic, imaginative, and exciting new ways. There'll be a monthly blog, offering a round-up of the latest new content, and other 51 Voices programming and activity throughout the year.
As suggested above, there are many ways in which today's launch connects powerfully to the challenging circumstances of our time. The uncertainty posed by the pandemic has brought so many of our lives to a halt and even threatened the future of this very project. It is going ahead in large part thanks to a grant awarded to The MERL last Autumn by Arts Council England, as part of the Government's £1.57bn Culture Recovery Fund. These funds will allow us to extend the range of Voices that you will hear over the coming year and enable us to offer targeted support to ten local artists, inviting them to produce work in partnership with volunteers and community groups. The creative sector has been hard-hit by the social restrictions and economic contraction of the last year. With these vital resources we'll bring you fresh artworks including poetry, illustration, and sculpture, each inspired by one of the 51 objects, and each bringing their unique Voice to themes as diverse as birth, home, natural heritage, and climate breakdown. So, amidst this January cloud of difficulties and worry, there's a small silver lining, and we get to work with brilliant, talented people to bring you amazing, engaging digital content, all  at a time when we are all in need of positive, creative, and enriching experiences.
So, without further ado, let's pause momentarily to wish The MERL a very happy birthday (sing it twice and wash your hands if you want to!) and let's get started by sending you to our new 51 Voices portal, where you can find out more about the project and delve into details about the very first of 51 objects to come.
The MERL – so much more than simply galleries for people to visit….
The MERL prides itself in being part of the local Reading community beyond the walls of the museum. Recently we have had the opportunity to partner with Age UK Berkshire to take our collections to a whole new audience and we jumped at the chance. The project is supported by Reading Borough Council's Great Places Scheme, funded by Heritage Lottery Fund, Arts Council England and Historic England. Together we are working to deliver a storytelling project focused on celebrating the life histories of Reading's older population.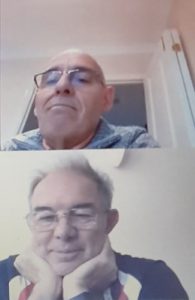 Age UK research suggests 16% of the over 65s often feel invisible or ignored. Loneliness can happen at all stages of life and often begins when people lose significant relationships or the opportunities to engage in the community. The recent pandemic has shown us just how easily anyone can become isolated. Covid- 19 put pay to many of the activities we had planned but that didn't stop us; we were determined to keep going inspired by the incredible spirit of the generation whose stories we wanted to capture. Using MERL's extensive collection of wonderful old photographs, we are putting together a life stories box for Age UK Berkshire clients.
We still have some way to go to collect more stories but it's hoped in the spring we will be able to share these stories. If you know of anyone who would like to take part, please get in touch, we would love to hear from you. Help us capture Reading's hidden stories.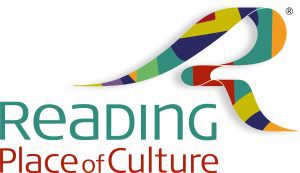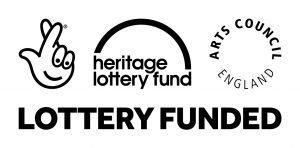 Join Our Community
Wednesday, January 27th, 2021 at 7:57am
It is all very hard right now, and like these Shetland ponies, and possible Shetland barn, and lady, we need to come up with a plan.

What are some nice things that are helping people get through the day right now?

Share them below!

(MERL PH1/K70054)