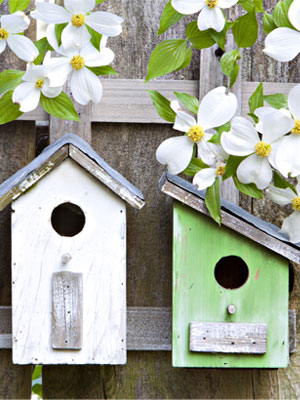 Events and workshops
March 5
10:00 am - 10:40 am
Free
Book in advance on Eventbrite, places are limited
Did you know
...city families used to pick hops on holiday?
Hop picking holidays allowed city families to earn money. Pickers were paid with tokens, which were used in local shops or exchanged for wages.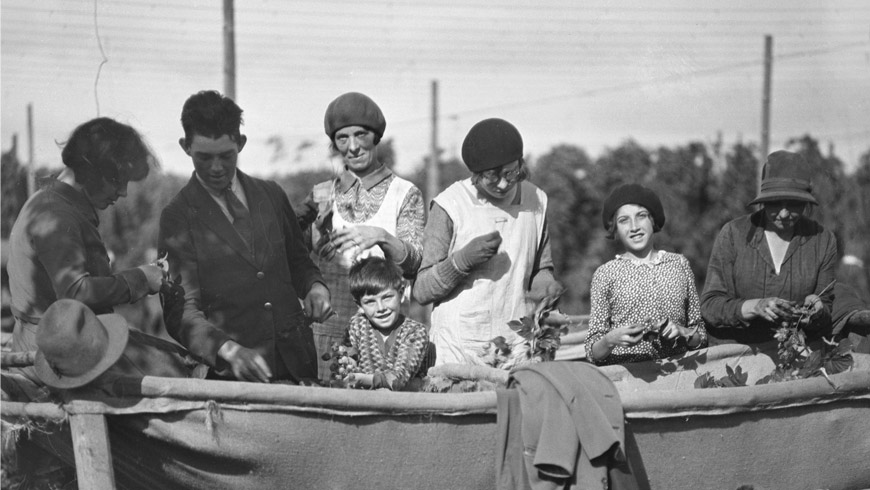 Did you know
...Elizabethan mattresses were used for both childbirth and corpses?
Mattresses, plaited from sedges, were made to support a mother during childbirth or a corpse after death. After use it would have been burned.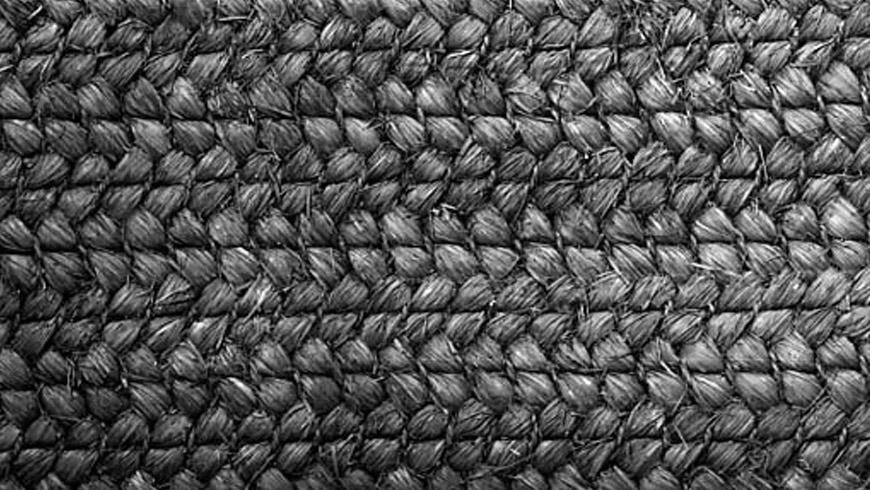 Did you know
...farmers used to sow seeds by fiddle?
Sowing by hand can be slow and inaccurate. Seed drills were developed in the 1800s to sow seeds quickly in a straight line at regular intervals.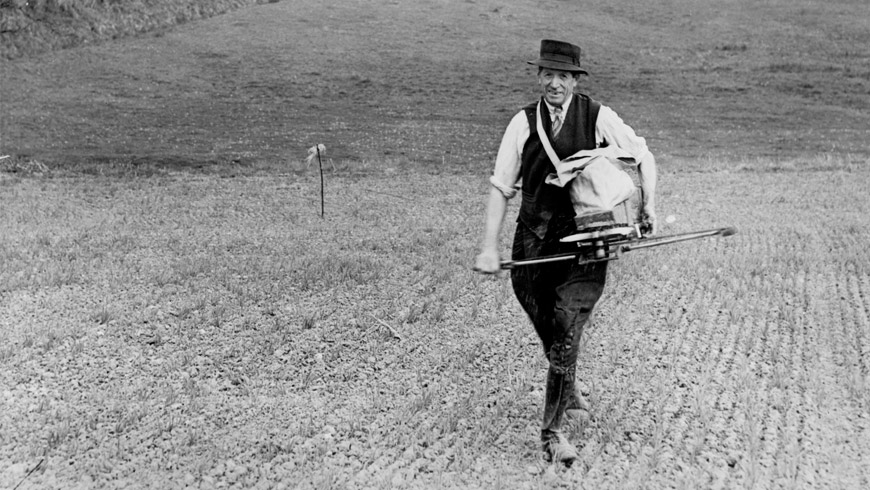 Did you know
...Lady Eve Balfour (1898-1990) was one of the earliest organic farmers and co-founded the Soil Association?
Women continue to play a key role in this movement, with organic farms employing significantly more women than chemical farming.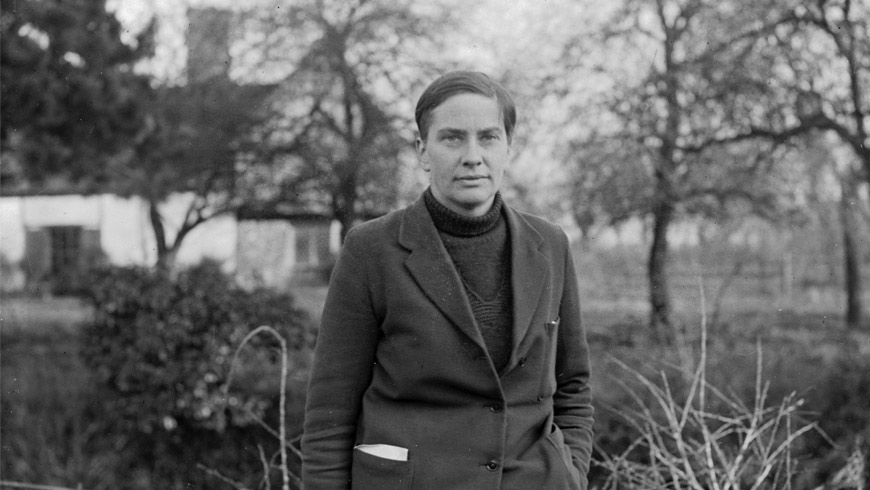 Did you know
...Suttons Seeds invented the seed packet?
The local Reading firm, founded in 1806, popularised paper packets of seeds for gardeners.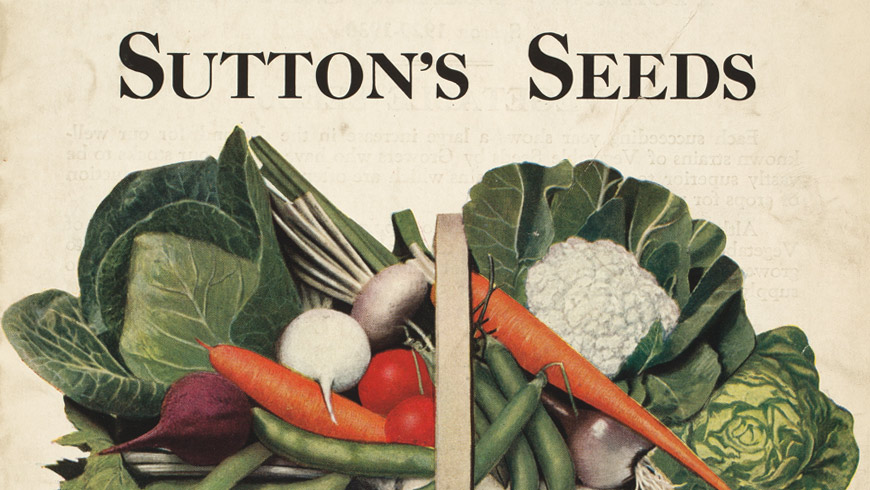 Did you know
...villages often used to run their own fire services?
The National Fire Service was only created in 1941.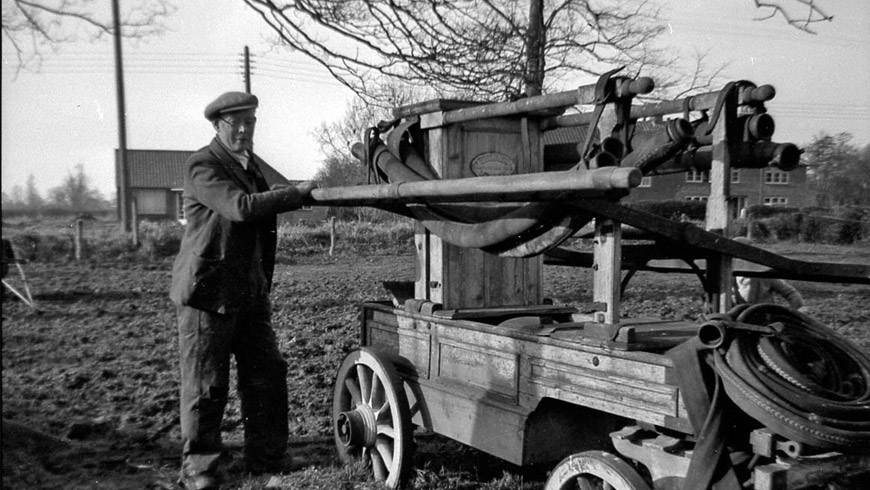 Our Country Lives - Latest Blog Posts
Our blog explores the people, places and issues of the historic and contemporary English countryside and rural life, uncovering and exploring our collections, the exciting activity around the MERL and the people we with.
This summer, The MERL will host the Queer Rural Connections live promenade show and documentary film, which will share the stories and experiences of queer rural people. Below, Timothy Allsop, writer, actor, and director, tells us about the ideas behind the project, what he hopes it will achieve, and the challenges he has faced so far.
I remember going to museums such as the Museum of East Anglian Life as a child in the 1980s and 90s, and although I could understand that the farming equipment and photos were part of my grandparents' experiences of working on the land, I never saw anything that talked about being gay in the countryside. With Section 28 coming into effect, a law prohibiting any kind of queer education, this is not a surprise. But even when I think about Suffolk more generally at this time, it never felt like a gay place to me.
When I was a teenager, it seemed like moving to the city was the natural thing to do as a gay man, because the city was where I saw all the gay bars and communities. It was where what little of gay history I knew about seemed to happen. Whether it was Oscar Wilde, the history of Soho, Bloomsbury or the myriad of gay venues that existed in the later 90s and early noughties, the city was the place to be.
The idea that the countryside is not a place for queer people seems to persist, partly because we see such a vibrant culture in major metropolitan areas, but also because the history of the countryside has largely been projected through a heterosexual lens.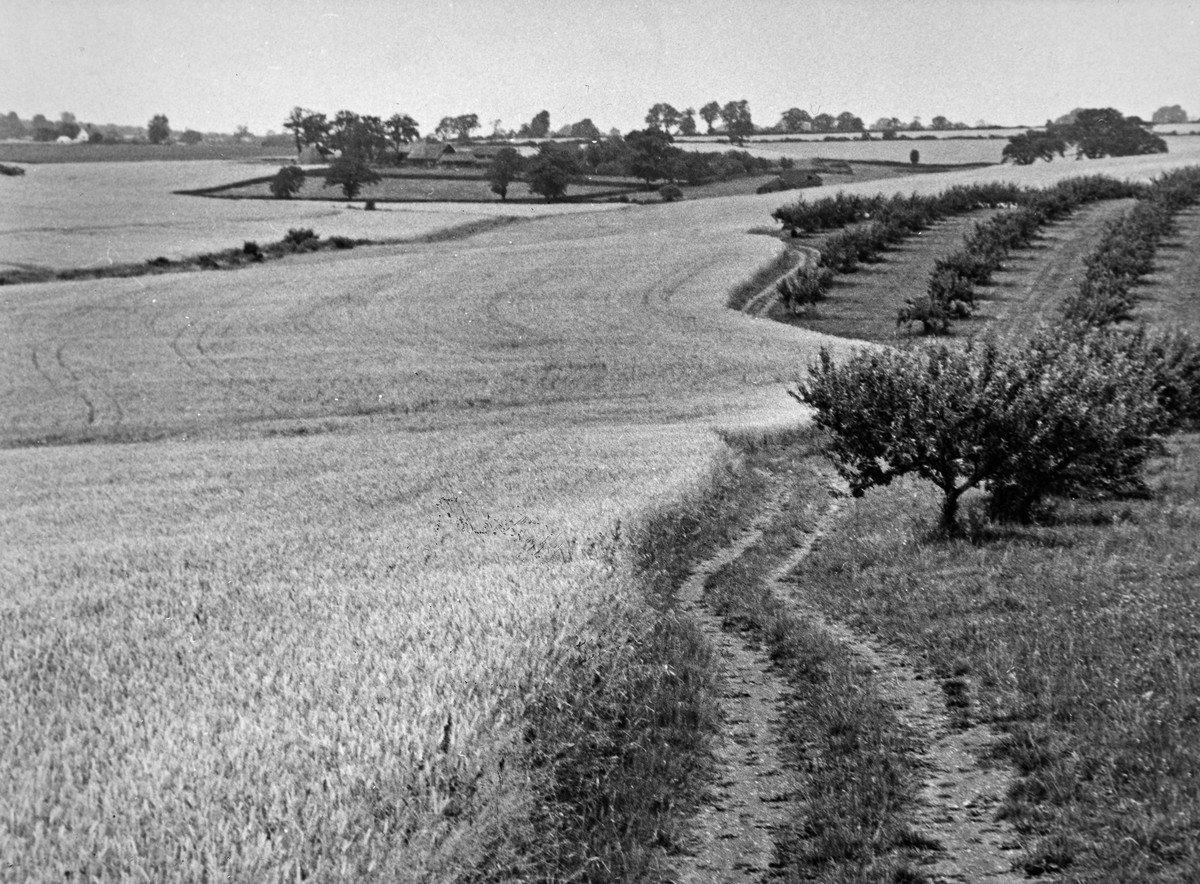 Queer Rural Connections
But in helping to promote more visibility of queer people in the countryside, I have begun work on a project called Queer Rural Connections, which will bring together interviews with LGBTQIA+ people living and working in the countryside. The project will tell their stories in a live show and film, alongside projects that are working to uncover queer rural histories.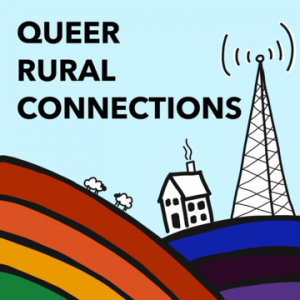 As part of this project, I have teamed up with The MERL, The Museum of East Anglian Life, Dr Kira Allmann at the University of Oxford and several other partners. We will give audiences the chance to hear lots of different queer rural experiences and give a queer audience a chance to explore these museums from a different perspective.
For me, the historical aspect of the project is central, because it makes us question our assumptions that the rural space has always been a straight space. It also allows us rural queers to feel more rooted in our rural surroundings – to feel as though we can belong.
Yet, the process of revealing queer history comes with a set of challenges. There are anachronisms and ethical issues in trying to talk about the identities of historical figures retrospectively who would not have used the same terms and language we now use.
Still, that does not mean we should avoid highlighting cases where there is a clear interest for a queer audience. We don't necessarily have to label something as queer for it to resonate with us.
The problem really lies in trying to uncover these stories. One of the issues with many archives is that the cataloguing bias of previous generations has meant that LGBTQIA+ histories may have been disregarded or lost.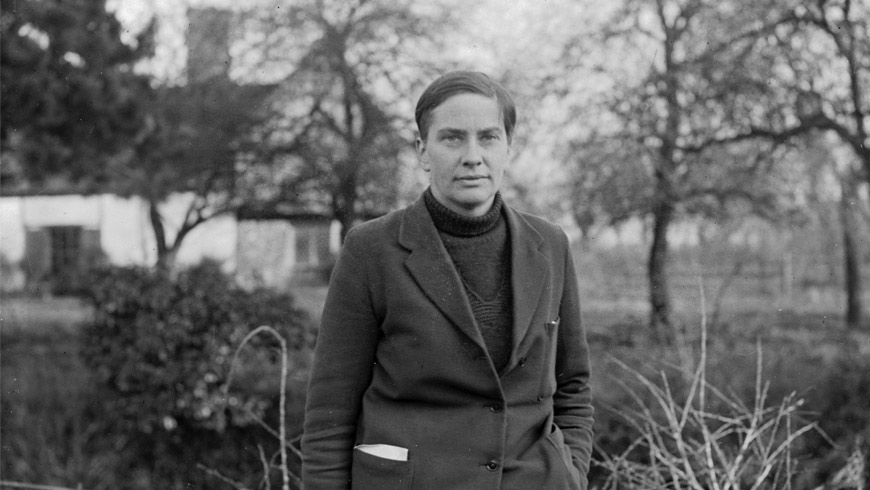 Uncovering Queer Rural Histories
However, as part of my interviews, I have discovered there are a number of captivating projects taking place across the UK. The Suffolk Archives, supported by the National Lottery Heritage Fund, the University of Suffolk and local LGBTQIA+ organisations, set up Pride in Suffolk's Past, an investigative project with the aim of uncovering queer rural histories.
The project recruited twelve volunteers to uncover many stories of LGBTQIA+ people making lives for themselves in rural areas. Some of these stories go back into the late nineteenth and early twentieth centuries. For example, Nina Layard from Ipswich, a pioneering archaeologist and one of the first women to enter the Society of Antiquaries, who lived with her partner Mary.
As with a lot of history, there is also the problem that we don't have anywhere near all the information that we would like. This has presented me with some ethical considerations as I bring some of these historical characters to life. There are some moments we can root firmly in source material, but as a dramatist there is also a degree of imagination that comes into play. In dramatizing scenes from Nina and Mary's life, I am making a feature of the historical gaps – playing around with the assumptions we might make about characters and then offering alternative possibilities.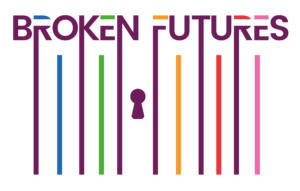 Another project I am working with is Broken Futures, which SupportU, a Reading-based LGBTQ support service, is running with The MERL. It records the lives of men who were prosecuted under pre-1967 legislation. Many of these stories are by their nature upsetting because of the persecution of the time.
In watching Channel 4's It's A Sin recently, it is undeniable that much of LGBTQIA+ history is traumatic and triggering. We have to grapple with the pain, but this is also an important part of encouraging us all to question the dominant narratives in our history and the way we engage with them.
'The project aims to challenge the idea that being queer means being urban.'
The way we think about our history also reveals how we think about the present. That is why I am integrating historical stories alongside contemporary testimony and more recent history. There are many positive rural queer stories and examples of queer people who have successfully made (and who continue to make) a life for themselves in rural areas.
One example of this is Richard, who spoke about his experiences of being a gay farmer in Farmer's Weekly in 2017. Richard went on to establish the Rainbow Garden Party in North Norfolk, which was attended by over 3000 people.
This summer, both The MERL and the Museum of East Anglian Life will host a promenade show alongside the documentary film, which will shine a light on these queer rural stories and histories, and touch on issues such as coming out or the decline in queer spaces. We will be using a mix of exhibition and outdoor spaces to allow a COVID-safe experience, while allowing audiences to interact with live actors.
The project aims to challenge the idea that being queer means being urban. Of course, this project is for the queer community, but I also think it is for the rural community more generally. Many of the issues of rural neglect, including the cut in public services, the loss of pubs and the shift away from working on the land have implications for all of us who live and work in rural places.
---
Queer Rural Connections is kindly supported by Arts Council England and TORCH as part of the Humanities Cultural Programme. You can follow all of the latest news about these projects on Twitter.
Timothy Allsop is an actor, writer and director who trained at the Guildhall School of Music and Drama and read History at Balliol College, Oxford. His published work includes Open (Nick Hern Books), The Smog and The Grist Anthology of New Writing. He is the winner of The Michael Bryant Verse Speaking Award and has performed at the National Theatre and Globe. His TV and film appearances include Detectorists (BBC) and The Mummy. Read more of Tim's work at Medium.

A round-up of the objects and voices featured this month
On July 5 2020, the Secretary of State for the Department for Digital, Culture, Media and Sport announced an unprecedented, world-leading £1.57 billion rescue package for cultural and heritage organisations to help them weather the impact of coronavirus. Under an £880m grants programme managed by Arts Council England, The MERL was awarded £74,248. The funding aimed to maintain England's "cultural ecology" and enable us to be resilient.
We have been able to fund some members of staff to work on a variety of essential projects. Here they tell their personal stories of what the funding has meant to them and what the work they are doing means to The MERL.
Tom Woodhouse, Visitor Services Assistant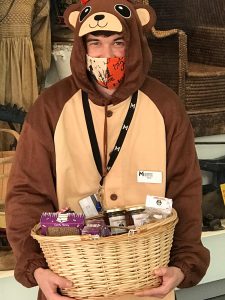 Thanks to the CRF funding I was taken on as Visitor Services Assistant, which I had been doing in the summer to fill in for a staff member on parental leave. Before the new lockdown, I spent my mornings working from home on digital projects and my afternoons in the museum shop and café. Now, our online presence is even more important, so supporting the marketing team's work through two of my key projects is (I hope) really helpful. Firstly, having worked on our visitor booking system and shown the Visitor Services team how to use it, I am now doing the preparatory work for modernising our online shop in early 2021. We already have an engaged global audience online, so we think that a more polished commercial presence will be a huge financial boost for the museum.
Whilst we were open, the second part of my job was covering shifts in the afternoon and updating our training manuals for staff and volunteers. When I was working in this role in the summer, I was part of the team preparing for the reopening and establishing our new procedures, so it was great to come back and lighten the load on our lovely Visitor Services team ensuring that all our guests could enjoy a safe visit. It has been a fantastic experience coming back to the MERL regularly. I have learnt a lot about how the museum works, gained new skills, and most importantly I have loved getting to know my colleagues. 
Anna Jones, 51 Voices Development Manager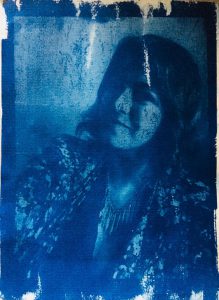 I came to The MERL in January 2020 as maternity cover for Danielle, the Public Programmes Manager. I'd had lots of experience of working in museums project management and arts led public engagement but never the opportunity to combine the two – I was so excited. Working quickly with colleagues and partners to create a wide ranging public programme for April to August, I made the print deadline of early March – but COVID-19 and national lockdown meant no print and, much more disappointingly, no public and no programme.  
We took activities online, including most recently an ambitious MERL Late: 'GLOW' complete with home delivery cocktails, but nothing replaces people in and being the beating heart of a museum.     
Therefore, it was with complete delight to learn that the Cultural Recovery Fund is enabling The MERL to design and deliver a year long project – 51 Voices – the vision of our Curator Ollie to reach out to people using the collections. In its infancy as an idea  when we went into lockdown, the future of this anniversary project looked uncertain, with funding opportunities stretched and colleagues working remotely without access to collections for much of the year. Now, as I hand back over to Danielle, in my new part-time CRF funded role, I can make the project a reality.   
Like for many, 2020 has provoked existential questioning for The MERL, particularly in our approaches to participant engagement and digital interaction and how this relates to our core purpose. To answer our questioning, we wish to take an ambitious and new approach to co-curation and co-production starting in January to mark our 70th year. Thanks to the Cultural Recovery Fund and National Lottery Players we are working with people to explore and respond to collection objects from or accessioned in 1951 – relating them to priorities and passions of the past, present and future. 
Stories will be unlocked and shared, communities will become more central and connected to the way our collection is considered and curated. Diverse and different contributors will have their voices heard, shaping the way The MERL defines itself, and is perceived, as we turn 70. It's really exciting!
Susanna Ivy, Digital Marketing Assistant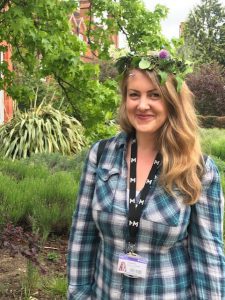 Before COVID-19 my main focus as Public Programmes Assistant was to help groups plan their visits to the museum as well as assisting the planning and delivering of events onsite. Both very much revolved around welcoming people through our doors! Straight away it was clear we would need to find other ways to keep people engaged with our collections and projects, and quite quickly we regrouped and thought of the best ways to shift our programme online. As someone always eager to learn new digital skills, I was excited to see how we could manage it. And so it happened – our planned family events turned into online events, with suggested activities and crafts; exhibitions moved online with supporting blog posts and tweets; and even our popular outdoor session for the under 5s, Friday Fledglings, made its move into the virtual, engaging even our youngest visitors and fans!
The CRF funding has created a new post for me as Digital Marketing Assistant. It is already proving to be invaluable in allowing me to have the time needed to continue with our new ways of engaging with people online.  From uploading and sharing our ever-exciting and varied content on our website and our e-newsletters, to thinking how to best engage our local community wherever possible – there is truly no end to the digital work these days! We now aim to incorporate the digital knowledge we have gained to complement our onsite events going forward, and the funding has even allowed us to embark on an new marketing campaign to reach out to more schools for online sessions. 
It's exciting to be part of a team that has adapted so quickly and eagerly to use digital to encourage people to safely come back onsite to visit our museum whilst also keeping us accessible to people all around the world. 
Emma Canterbury, Learning, Engagement and Programming Officer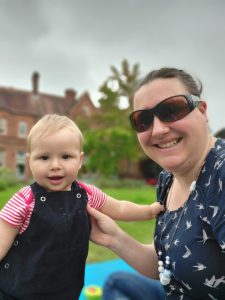 Thanks to the Cultural Recovery Fund I have been able to return to The MERL after my maternity break as the Learning, Engagement and Programming Officer. It's a really exciting time to be part of the team as during the first lockdown, we launched a new learning programme. For obvious reasons, that was bad timing, and we've hardly been able to welcome any schools to the museum, and had to act quickly to turn the on site sessions into virtual workshops. We're now offering online sessions as part of our programme, and a key part of my role initially is going to be engaging with our local primary schools and sharing the new offer with them. Then fingers crossed we'll be busy delivering sessions, online and on site – eventually! 
I'll also be supporting the development of films to enhance our virtual and onsite learning sessions, assisting with the planning and delivery of micro-conferences for teachers and developing online exhibitions full of learning resources to support teachers and schools. 
As we start to move through 2021, I'm hoping there will be opportunities to work with families once again by developing exciting resources and activities for them to enjoy during their visits to the museum.
Sue Spiller, Cultural Commissioning Project Officer
At the time that the first lockdown happened last March, I was starting work on 'Life Stories', a Cultural Commissioning project in partnership with Age UK Berkshire and involving Younger People with Dementia. We'd just made our project plan and were looking forward to getting started. We would be using our local collections as triggers for story collecting, and working with older people in Reading, including those most at risk of social isolation, to help them share their own experiences and celebrate their stories. But many of the people we wanted to talk to were in the most vulnerable categories and we obviously weren't able to meet with them as we'd hoped. I was so disappointed and frustrated as I could see that this project would have been addressing the very issues of social isolation that were becoming even more prevalent during lockdown. We couldn't restart until the beginning of August, when we finally managed to meet some groups and individuals on Zoom. Thankfully, in the Autumn we managed to do some one to one reminiscence sessions, including with care home residents,  a six week programme with Young People with Dementia, and regular online coffee mornings as part of 'Older People's Day'.
The CRF grant has given us some additional time, which we will be able to use to create an on-line and (eventually) on-site exhibition to showcase these stories we've collected. This means that visitors will actually get to hear the personal stories of the people we have spoken to. We have seen that the act of talking to someone other than a healthcare professional has a major impact on wellbeing and there is also a positive impact of talking about positive memories. It helps with people's feelings of self worth and belonging to a community.
This extra time will also give us the opportunity to assess the impact of the project and help us enhance best practices for future initiatives. It's really amazing to be able to create a legacy for other charities taking a similar approach in helping the socially isolated, especially as when we started this project, we had no idea just how important and relevant it was going to be this year.
For me personally, I have got a sense of satisfaction from working on a project that I feel has real value to some of the most vulnerable members of society, and knowing that what we have learnt through this project will help others in future.

Join Our Community