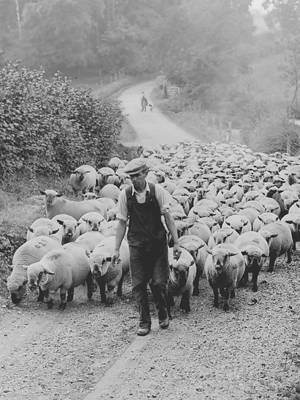 Talks and seminars
September 24 - November 26
12-1pm
Free
Free. Booking advisable.
Did you know
...city families used to pick hops on holiday?
Hop picking holidays allowed city families to earn money. Pickers were paid with tokens, which were used in local shops or exchanged for wages.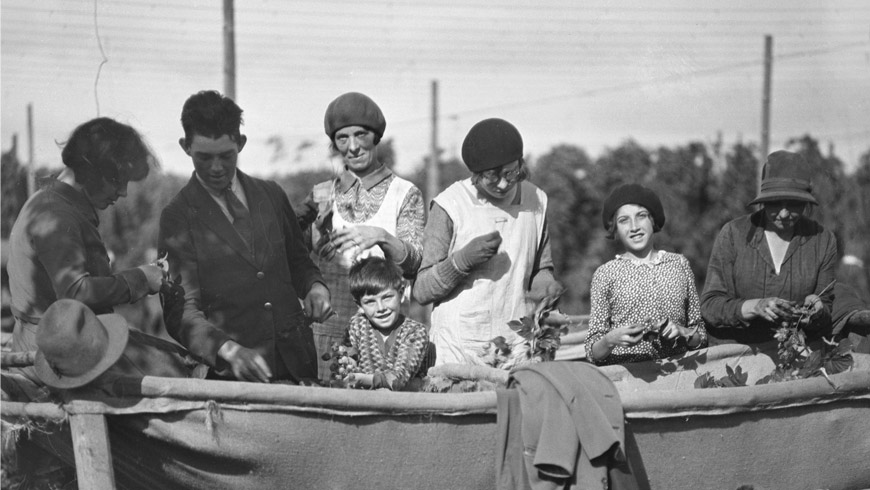 Did you know
...Elizabethan mattresses were used for both childbirth and corpses?
Mattresses, plaited from sedges, were made to support a mother during childbirth or a corpse after death. After use it would have been burned.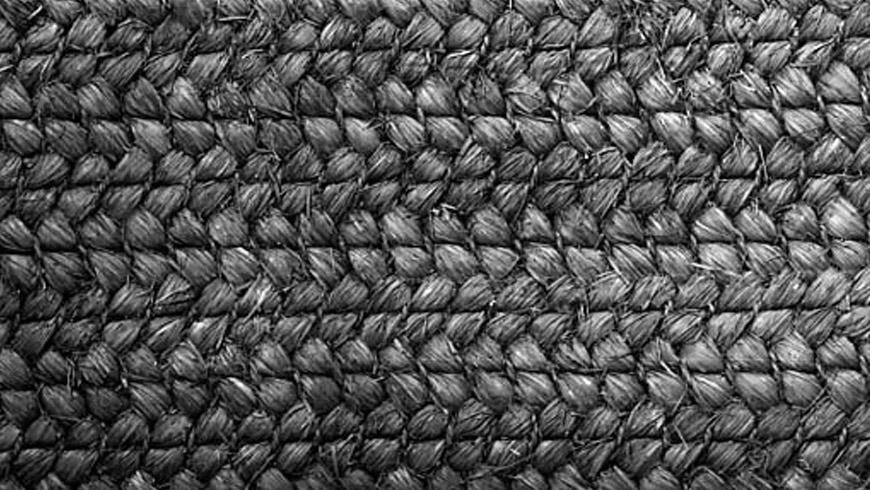 Did you know
...farmers used to sow seeds by fiddle?
Sowing by hand can be slow and inaccurate. Seed drills were developed in the 1800s to sow seeds quickly in a straight line at regular intervals.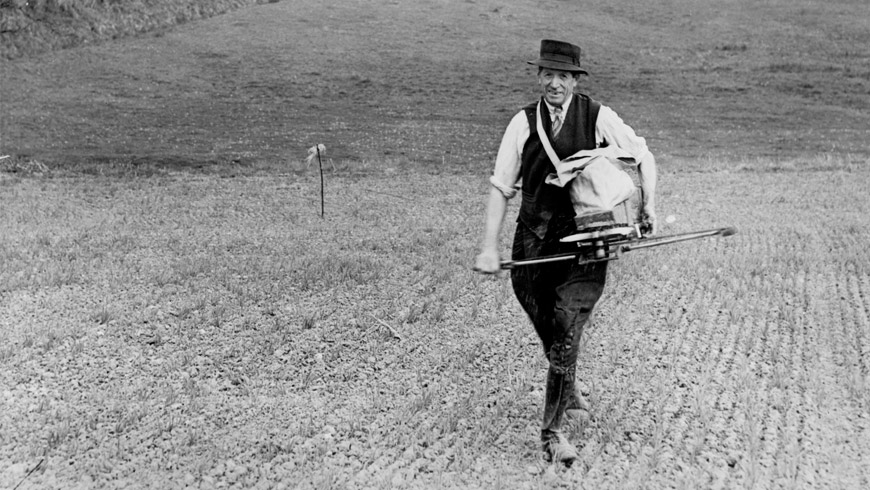 Did you know
...Lady Eve Balfour (1898-1990) was one of the earliest organic farmers and co-founded the Soil Association?
Women continue to play a key role in this movement, with organic farms employing significantly more women than chemical farming.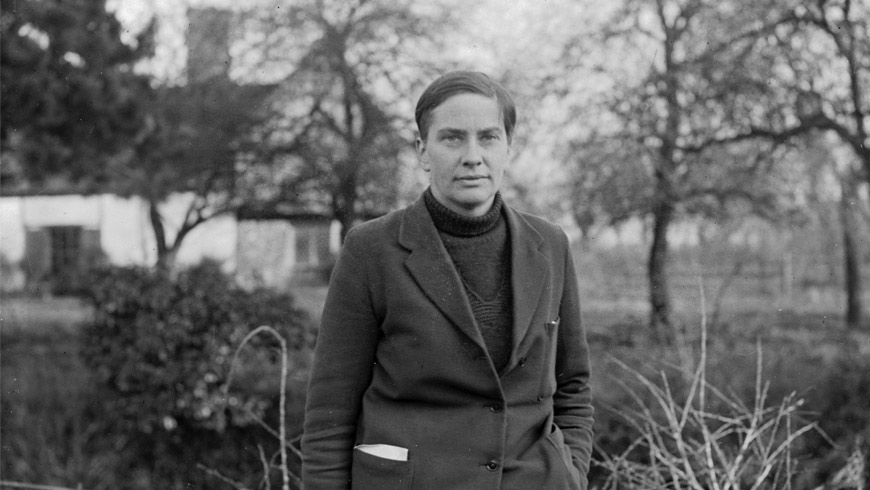 Did you know
...Suttons Seeds invented the seed packet?
The local Reading firm, founded in 1806, popularised paper packets of seeds for gardeners.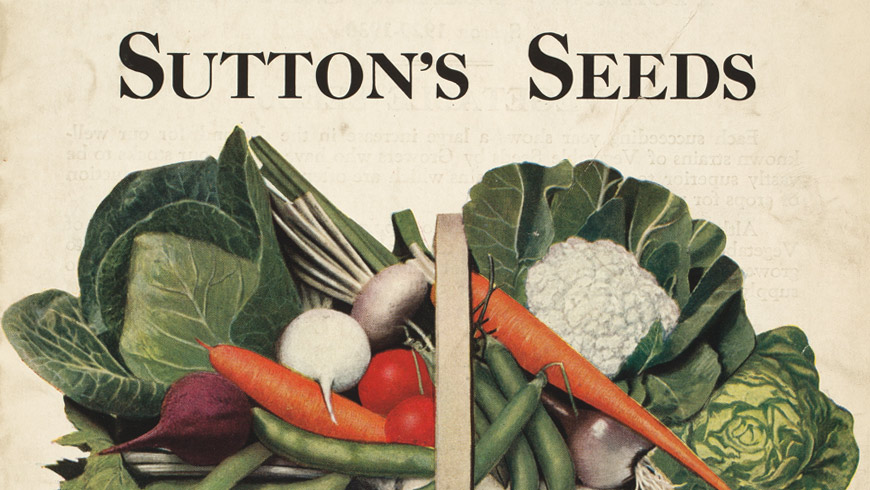 Did you know
...villages often used to run their own fire services?
The National Fire Service was only created in 1941.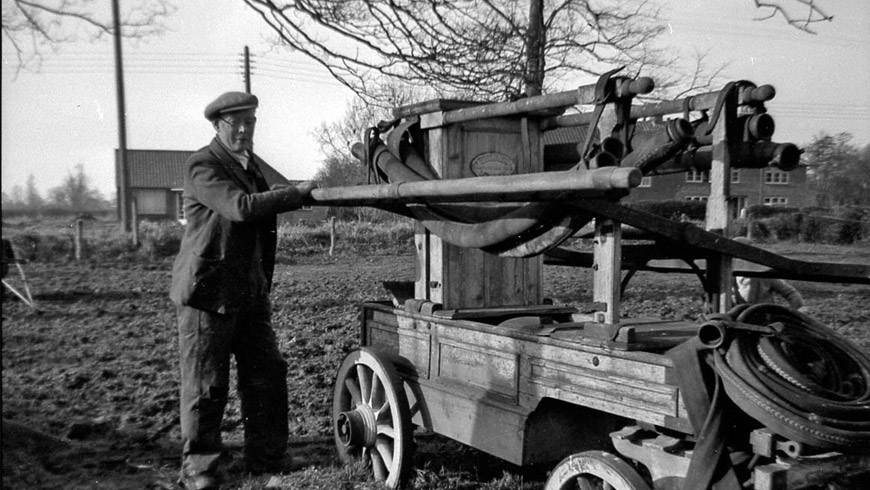 Our Country Lives - Latest Blog Posts
Our blog explores the people, places and issues of the historic and contemporary English countryside and rural life, uncovering and exploring our collections, the exciting activity around the MERL and the people we with.
Fiona Melhuish (UMASCS Librarian) writes about our new exhibition on the fascinating Cowan Bee Collection at The MERL: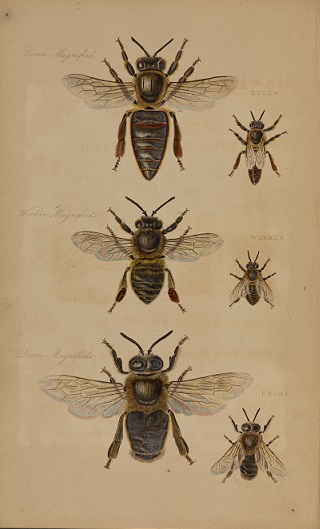 Last year we were very pleased to report that The MERL had acquired the Cowan Bee Collection, a library of 1,800 volumes of books, pamphlets and journals relating to bees and beekeeping, which has been described as the most comprehensive collection of its kind in the world. The items date from the sixteenth to the twentieth century, and were owned by Thomas William Cowan (1840–1926), a co-founder and president of the British Beekeepers Association.
We were also very fortunate to be awarded funding from The Eva Crane Trust to catalogue the Cowan Bee Collection, and we are making excellent progress with this work, which will help to make this collection accessible to researchers and other interest groups. We hope that improved access will help to promote the use of the collection in historical bee research, and also potentially open up new research avenues into the history of bees and beekeeping.
In addition to this project, we are also providing visitors with the opportunity to view some of the treasures from this fascinating collection through a new exhibition in our staircase hall.
The Cowan library was donated by Defra (Department for Environment, Food & Rural Affairs), and complements our Bee Collection, which includes the books of William Charles Cotton (1813 – 1879) and H. Malcolm Fraser (1874 – 1970). Material relating to bees can also be found in the Cole Library of early medicine and zoology, and the library and object collections of The Museum of English Rural Life. The acquisition of the Cowan library has made our bee collection one of the largest in the UK, and a centre for historical material on bees and apiculture in the academic library sector.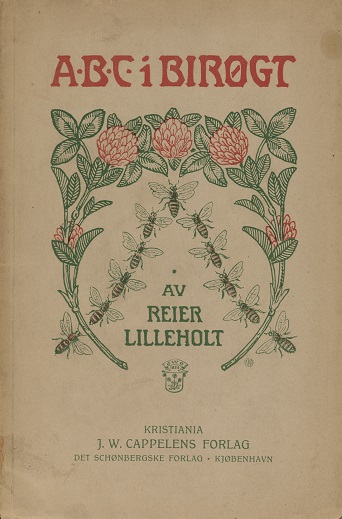 The exhibition includes some of Cowan's own publications, alongside some of the many foreign language titles in the collection. Cowan was a great traveller and a skilled linguist, and was well-known and admired by beekeepers and writers on bees around the world. The wide range of foreign language material makes the Cowan collection particularly unique and interesting, with publications from France, Germany, Italy, Sweden, America, Poland and Russia, many of which are very rare and not found in other academic libraries or in the British Library.
Bees have been a source of fascination and inspiration to writers for centuries, and alongside practical manuals, guides and other writings in the Cowan Bee Collection, there are also a selection of stories and poetical works concerning bees. We were keen to emphasise this aspect in the exhibition, as, in addition to the scientific and practical beekeeping element, there is a wealth of material with literary, sociological and historical interest as well. In keeping with this, we are very pleased to include the poet Jack Thacker's poem Skep which was inspired by objects and archives which Jack viewed during his residency at The MERL from October 2017 to March 2018.
The display includes a selection of the many important works on bees and beekeeping from the history of bee literature, including an early edition of The feminine monarchie by Charles Butler, one of the greatest books on bees and bee science, and among the first to state that the leader bee was female and the drones were male. Butler also wrote a book on music, and attempted to describe the piping of the queen bee at swarming time in musical notation. This was later developed into Melissomelos, a four-part madrigal, printed inversely on the pages so that the singers could share the book and read and sing their parts.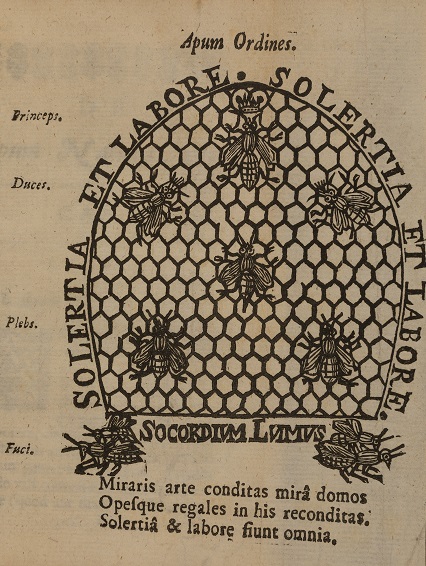 Also on display is a copy of Francesco Clerici's atlas L'ape (1875), with its exquisite chromolithographic plates, and an early edition of Thomas Hyll's treatise on bees, first published in 1568 and thought to be the first British book on bees. We are also delighted to show some bee-related items from The MERL object collections alongside the Cowan books, including a skep hive, a bee smoker and a stoneware honey pot made by the Leach Pottery.
The exhibition was curated by Fiona Melhuish and Claudia Ricci (Cowan Bee Project Cataloguer). It is free to visit and will be on display in the staircase hall at The MERL from 6 November 2019 – 31 January 2020 during Museum opening times.
The MERL shop has always been a proud supplier of Meadow Honey Farm products, and they have proved very popular over the past three years.  Meadow Honey Farm offer pollination services, beekeeping courses and a range of hive products. We think you will be amazed at the range of products that they can produce from a beehive.
At The MERL, we stock their bee-licious honey, some tasty honey foods, beautiful beeswax candles and a skincare range that will have your skin glowing. We have also ordered in more of their Beeswax Advent Candles for Christmas, bee-cause they have been flying out the door! So from next week, come down and get them quick or you may be disappointed!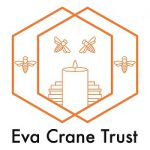 A public lecture by Jimmy Doherty, plus seminars, exhibitions, family events and more
The Fowler Collection at The MERL
John Fowler and Co., (Leeds) Ltd. was one the world's leading manufacturers of steam engines of the mid-nineteenth century. The Fowler collection held at The MERL contains production registers, photograph albums, drawings and other business records of exceptional quality. It is a very popular archive with steam enthusiasts researching the history of their own engines.
The collection is significant because of John Fowler's contribution to the development of steam engine engineering. In 1858, Fowler won a £500 prize from the Royal Agricultural Society for using a steam engine in an agricultural context with the invention of a ploughing engine. This was a major technological innovation in the mechanisation of agriculture. Engines at either end of a field wound a large multi-furrow plough back and forth on a cable. Farmers valued this type of ploughing in areas of the country with heavy clay soil, which was very hard work for horses.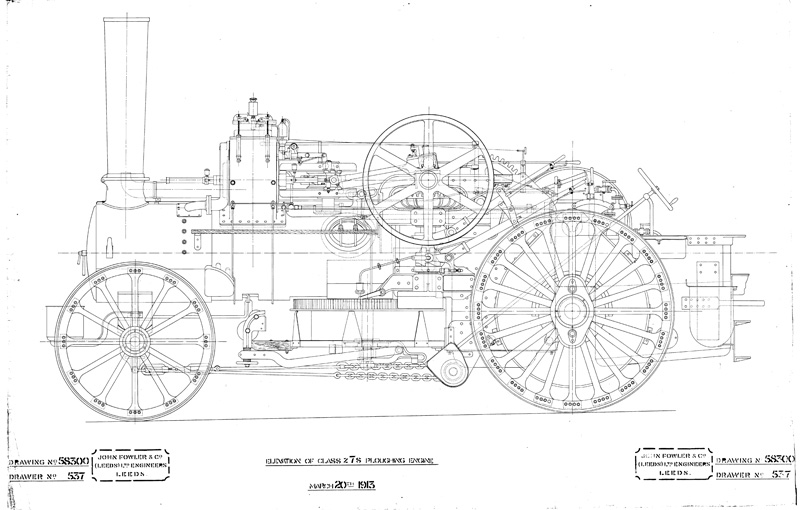 After first using other manufacturers to help produce his steam ploughs, Fowler established and opened his own business in Leeds in 1860 as The Steam Plough Works. Fowler also developed a wide product range including railway locomotives, traction engines, road locomotives, showman's engines, stationary engines, diesel locomotives and crawlers. It was a highly successful business and continued producing engines up until the 1970s, with overseas offices in Europe, Asia and Australia.
As a result of this huge impact and global reach, as well as the survival of many Fowler engines, the collection is one of the most heavily-used amongst our agricultural engineering archive holdings.
Conserving the Collection
Over the past year we have conserved some of the archive's volumes. This is thanks to funding from the Arts Council England's PRISM fund, The Steam Plough Club, and a private donation. Prior to their conservation the volumes were fragile, the bindings were broken and a large number of their covers were suffering from leather rot.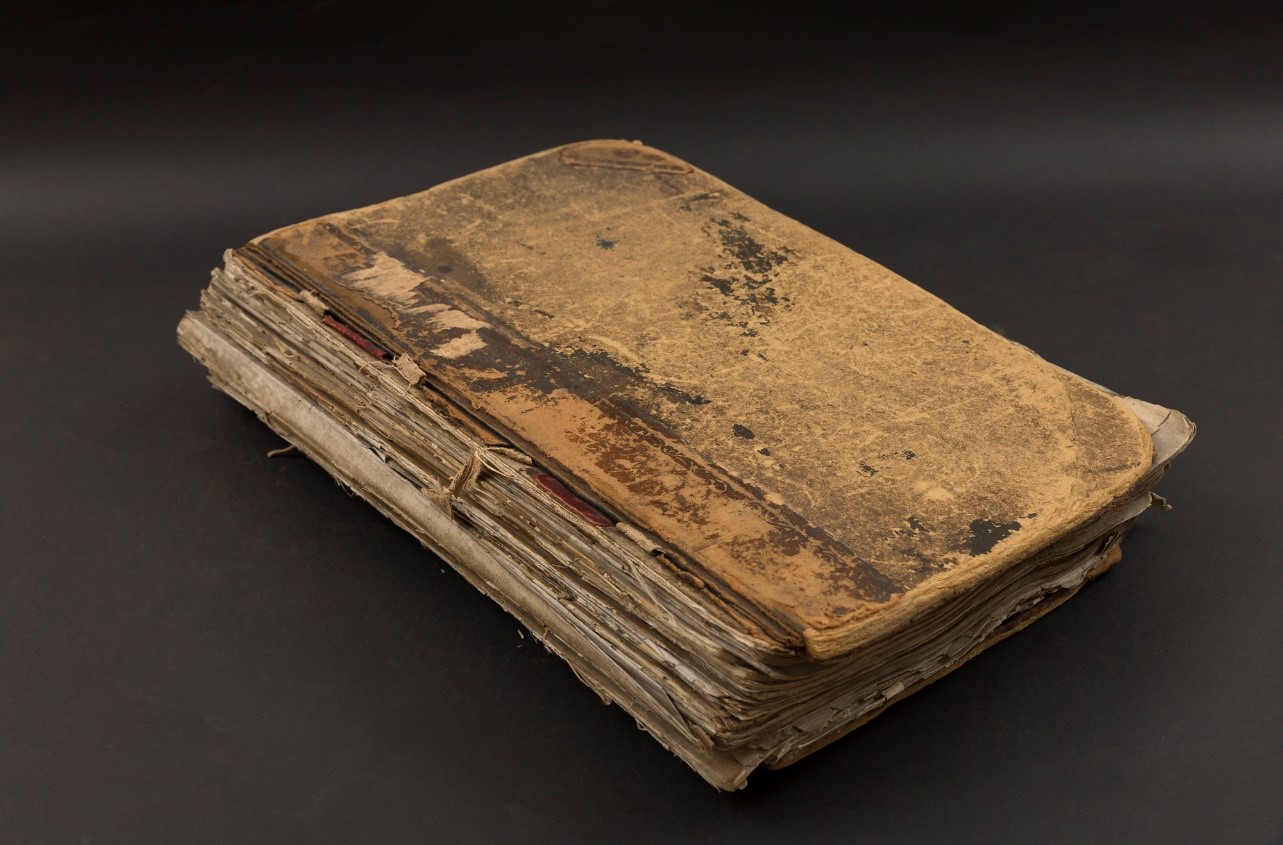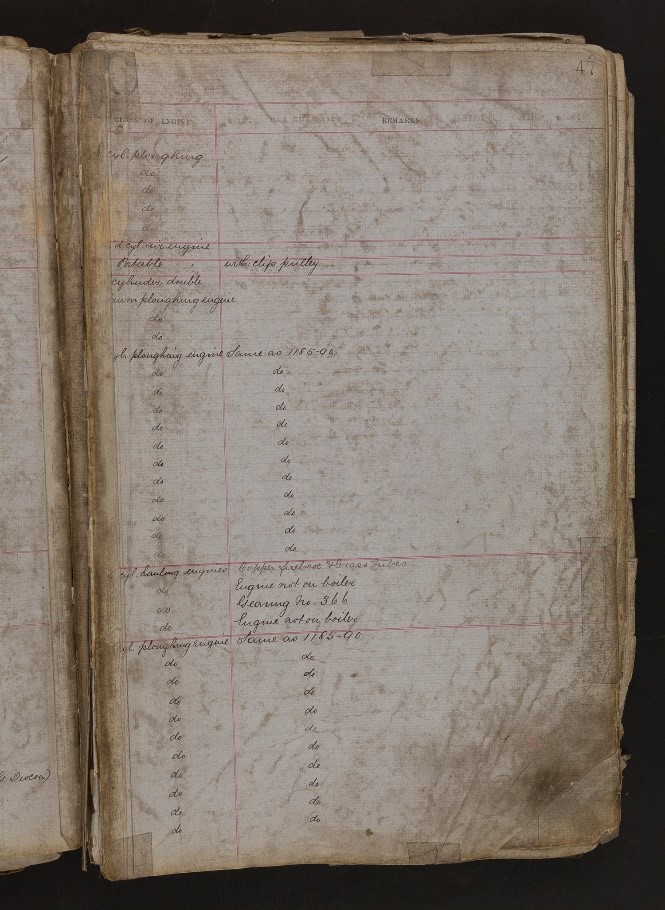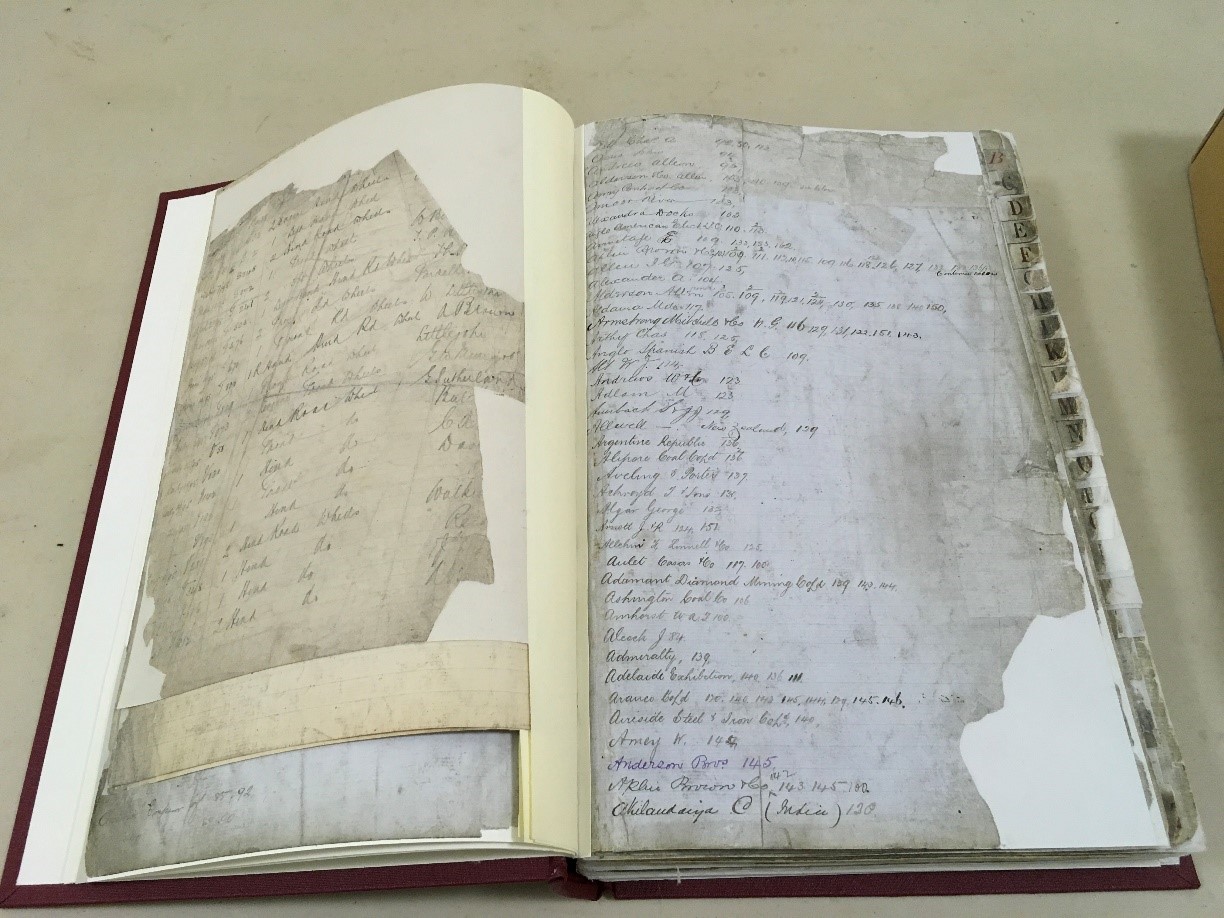 In total, we had 43 volumes conserved from two series of records: production registers and photograph albums. With the production registers, researchers can find an engine's date of production, product number, description, weight, order date, order book reference, purchaser and delivery date. The photograph albums also contain images of each model, like the one below. Consequently, these are important records. As a result of this work, these volumes are more accessible to researchers and are preserved for future generations.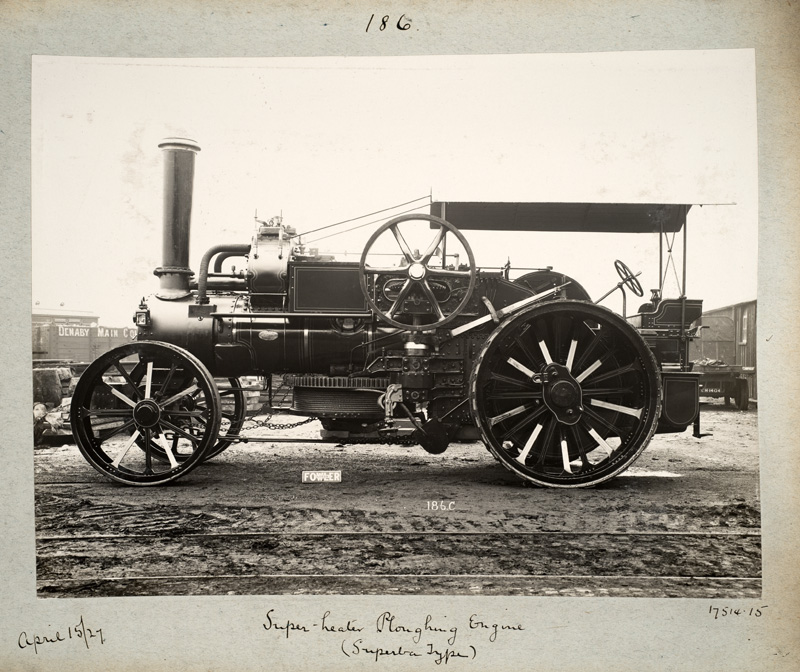 The conservation work was undertaken by Riley, Dunn and Wilson.
Finally, you can find out more about the John Fowler Collection at The MERL.
Join Our Community