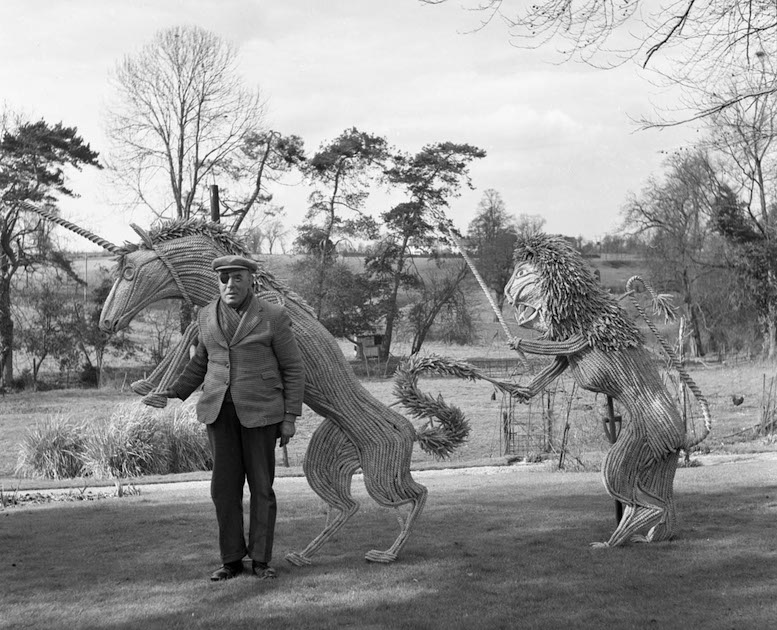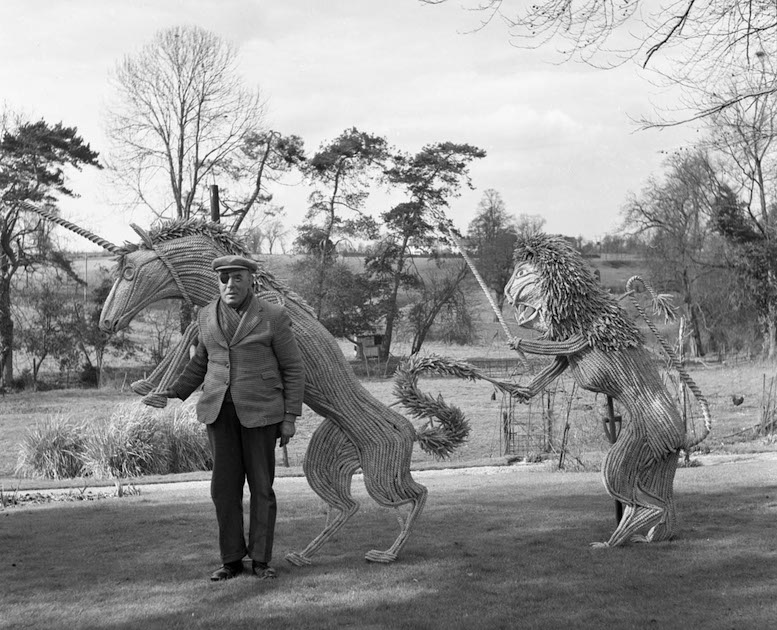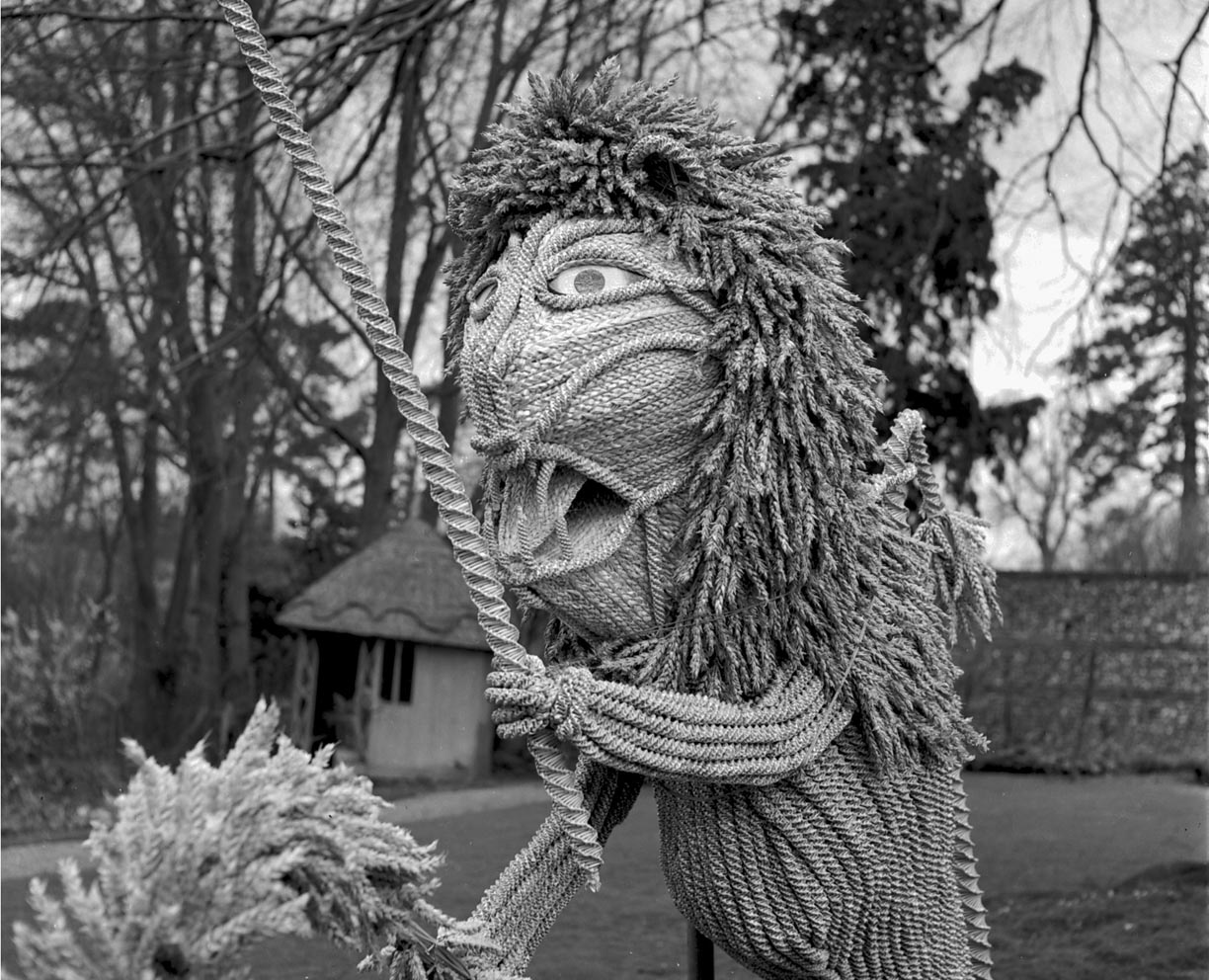 John Tarlton, Fred Mizen with Lion and Unicorn sculptures, 1951
---
These photographs by John Tarlton show celebrated straw craftsman Fred Mizen beside sculptures that he made for the Lion and the Unicorn pavilion at the Festival of Britain. These artworks welcomed visitors to a space devoted to the intangible qualities of Britishness, giving form to symbols of 'national character'. They referenced the union of England and Scotland. The lion was seen to represent 'realism and strength' while the unicorn referred to 'fantasy, independence and imagination.'
Straw craft like this was a blend of several traditions, including corn dolly making, the creation of thatch finials, and cottage industries that produced plaited straw objects. Sadly, these lion and unicorn pieces do not survive and were reputedly destroyed by mice. However, Mizen also made a number of smaller pieces for the Country pavilion at the Festival, and these form part of The MERL collection. The Museum also holds other examples of his work.
The renowned countryside photographer John Tarlton was from Essex and, although he also worked elsewhere, some of his most striking work was taken in the county that was his home. These images were taken in Great Bardfield, in the Braintree district of Essex, where Mizen lived and worked. The village came to prominence in the 1950s when it was home to a number of significant artists, including Edward Bawden, Eric Ravilious, Mizen himself, and many others.
Curator of MERL Collections, Dr Ollie Douglas, explores corn dolly revivals and Mizen's Festival of Britain straw craft, as published in issue 101 of Selvedge magazine and shared with their kind permission.