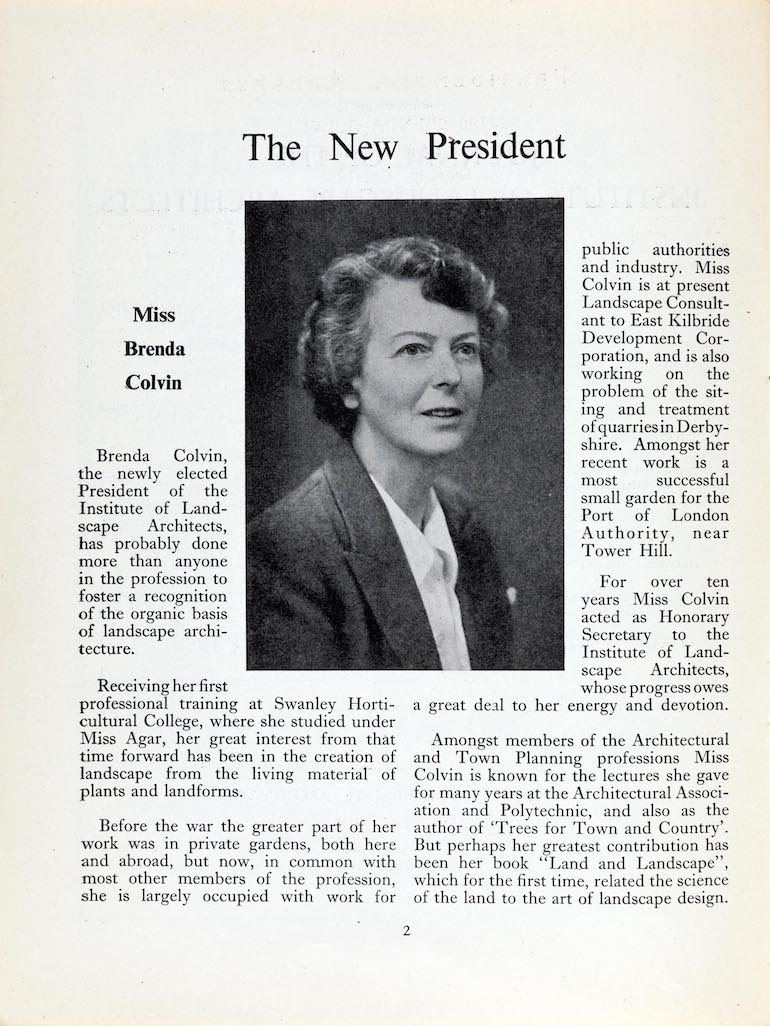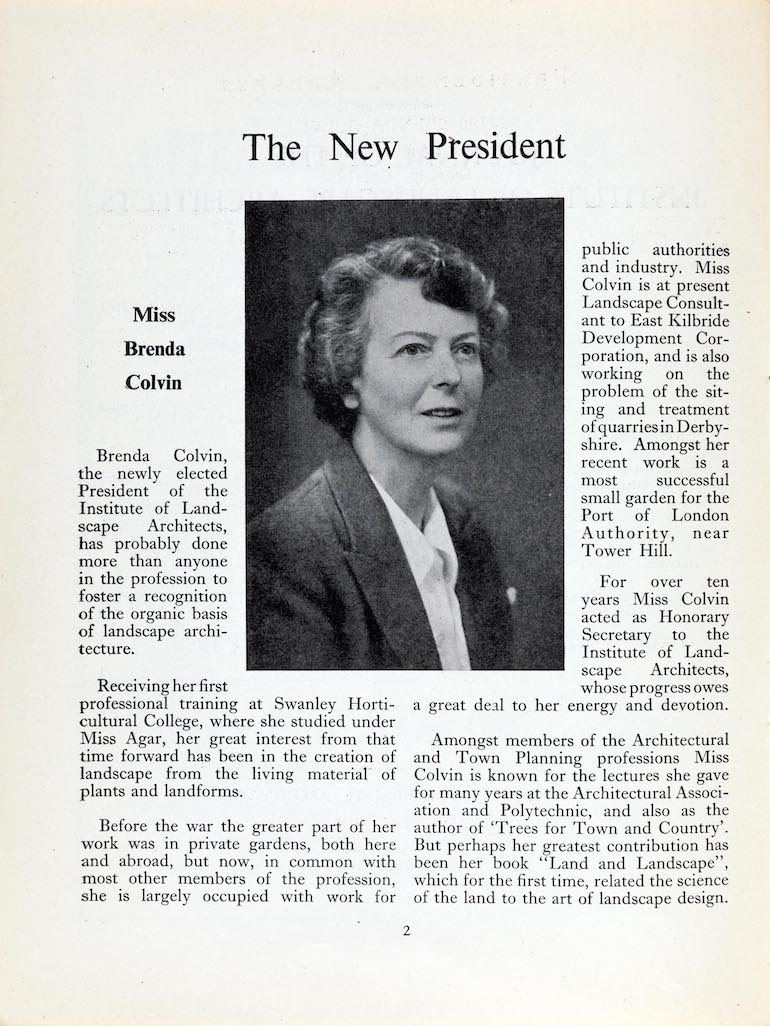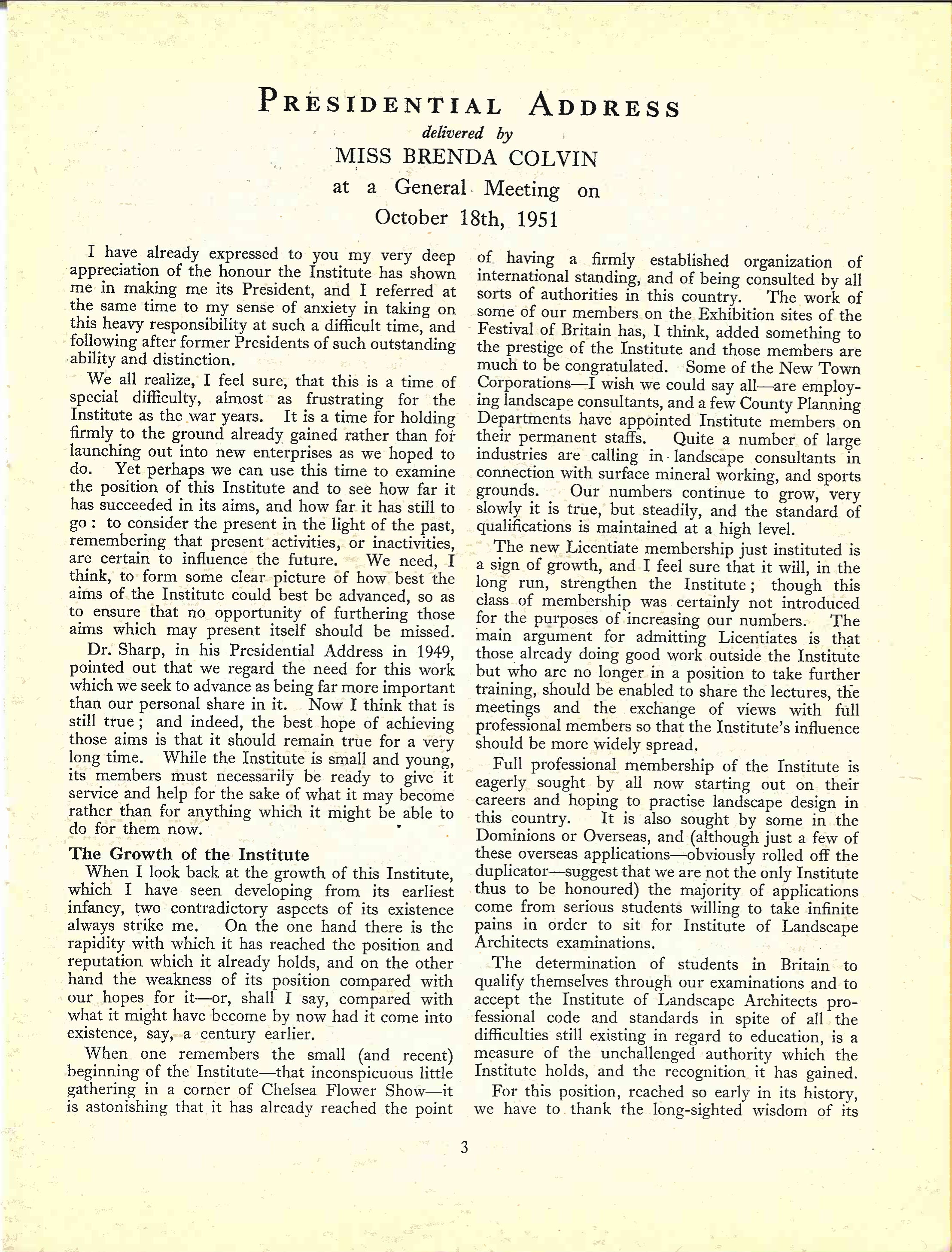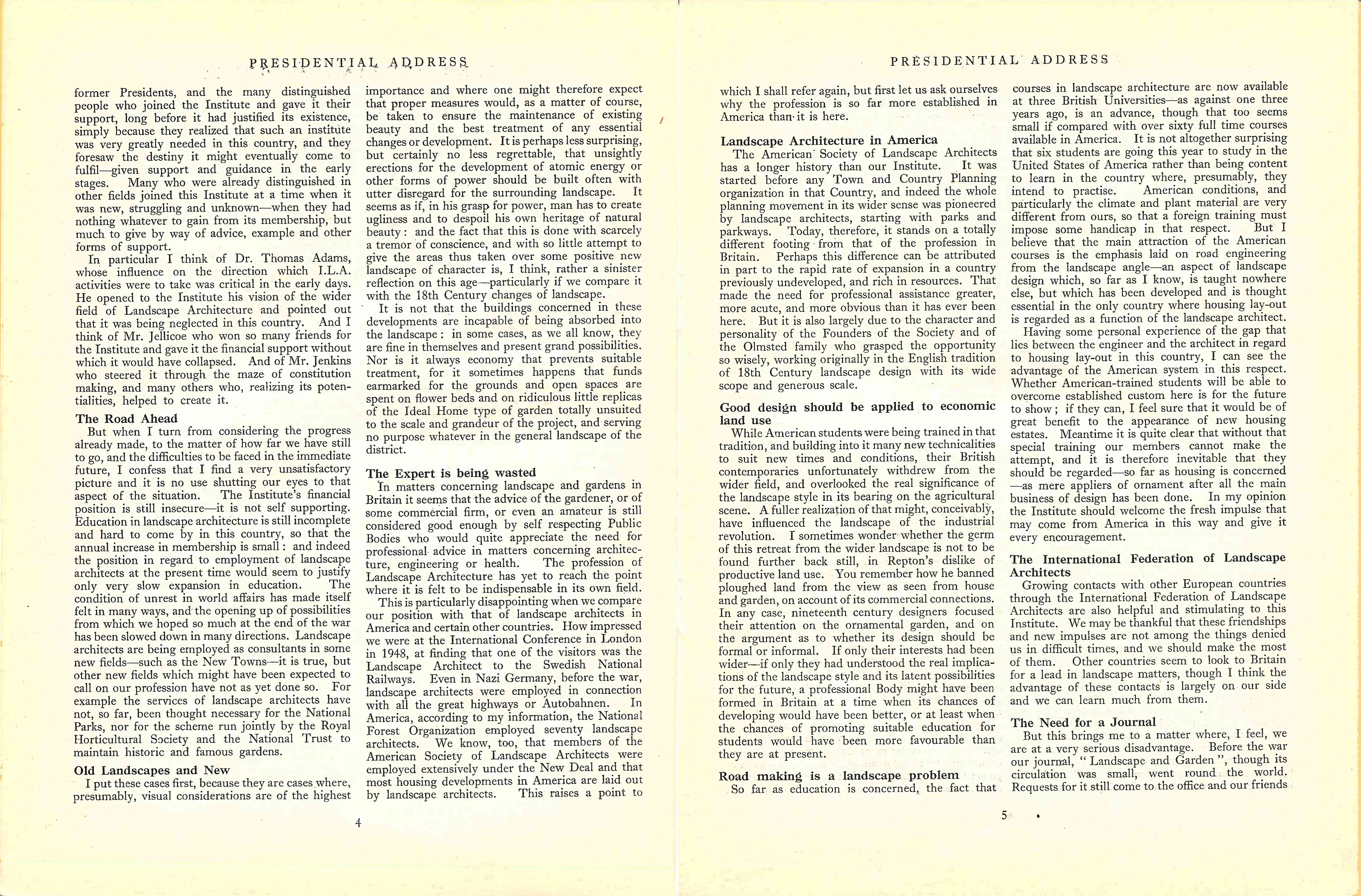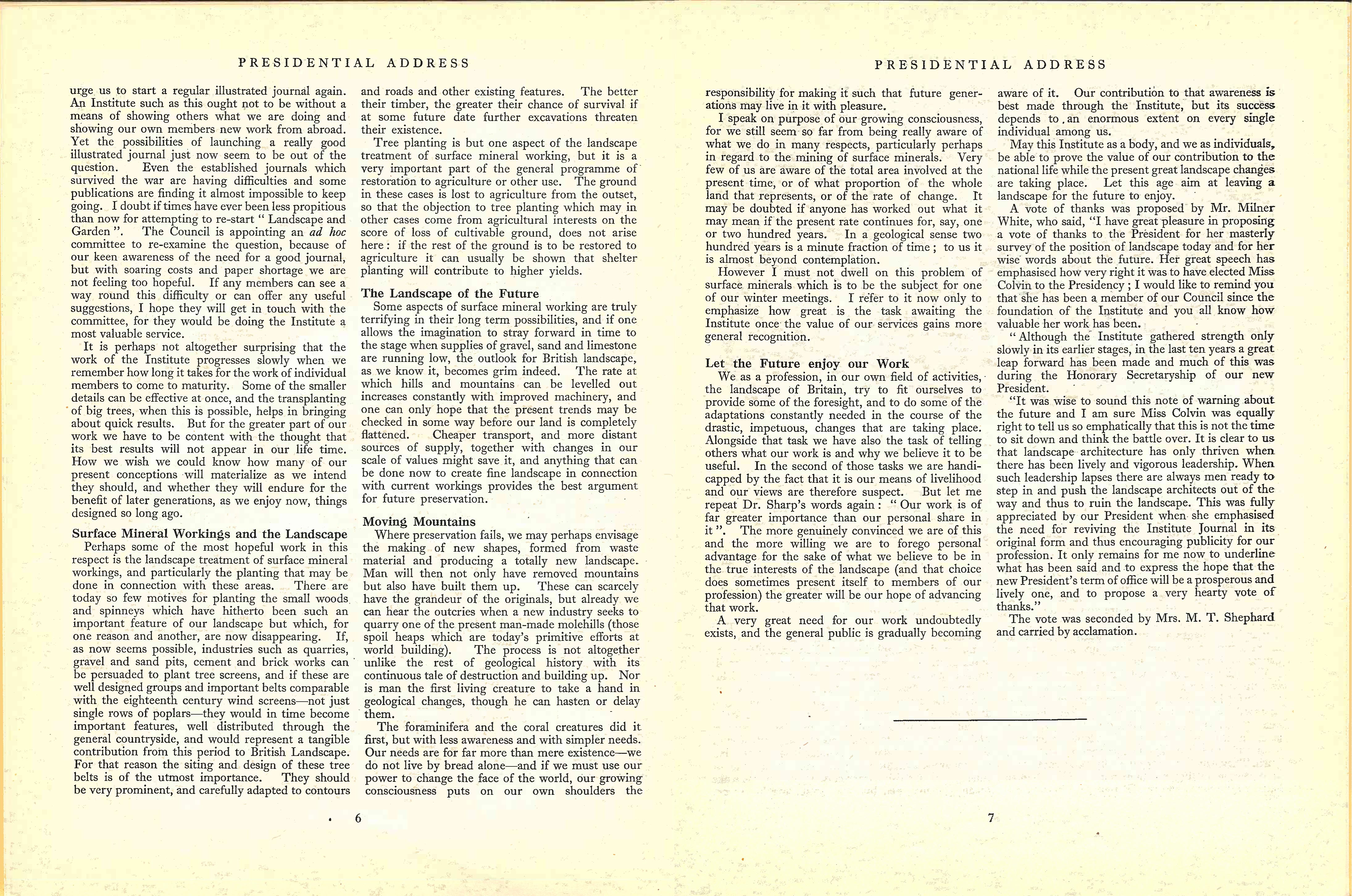 Announcement, 'The New President – Miss Brenda Colvin', 1951
---
In 1951 Brenda Colvin became the first female president of the Institute of Landscape Architects. This extract from the Journal of the Institute of Landscape Architects dates to November of that year. It includes the announcement of her leadership and a summary of her contributions to the sector up to that date, followed by the text of her presidential address.
Colvin was born in India in 1897 and trained in various capacities in the early-twentieth century before establishing her own landscape architecture practice in 1922. Her pre-Second World War work was influenced by arts and crafts style. Following the War and into the 1950s she began to take on larger landscape commissions including public gardens, reservoirs, power stations, and new town projects. This leaning towards infrastructural and local governmental works is reflected in the short biographical description given alongside her portrait.
She continued designing tirelessly into her 70s and worked hard to make sure that both her practice and her longer-term projects were handed on to an experienced and skilled successor, Hal Moggridge. Some schemes were on such a scale that at least one was still being actively implemented in 2005, over 20 years after her death in 1981. This temporal legacy neatly reflected Colvin's enduring ethos that the designing of landscapes was about giving something to future generations that they could both enjoy and also continue to care for.