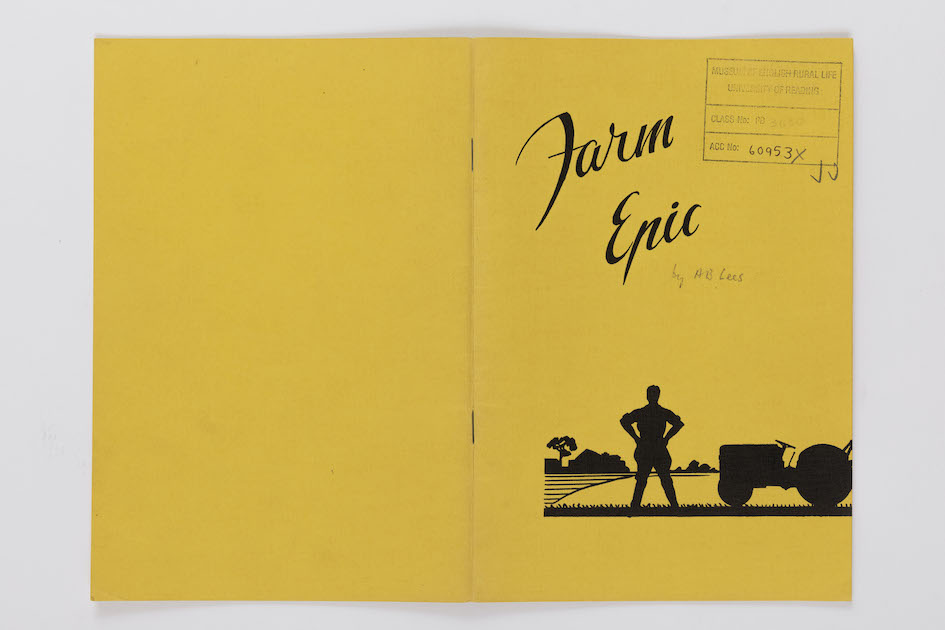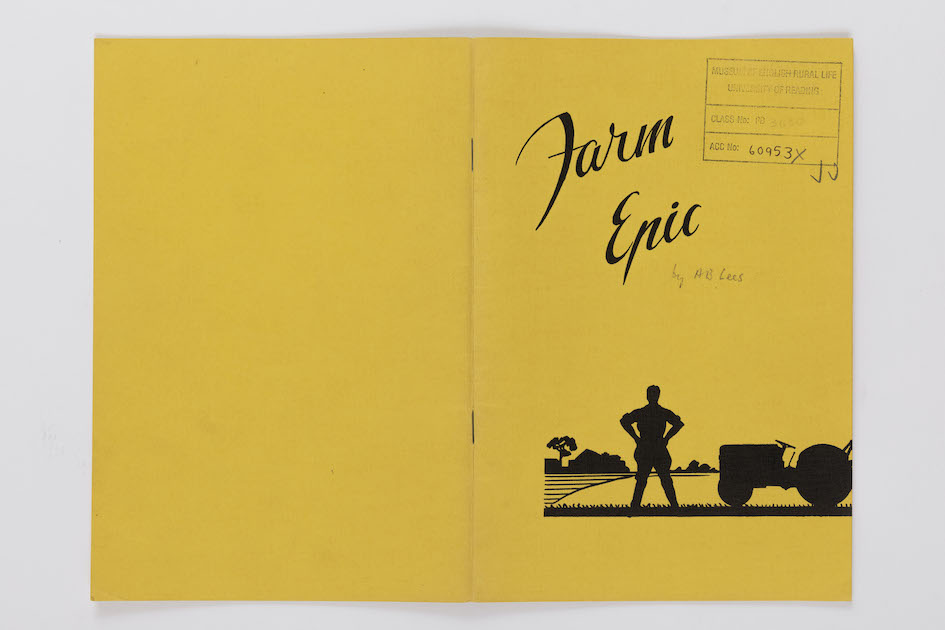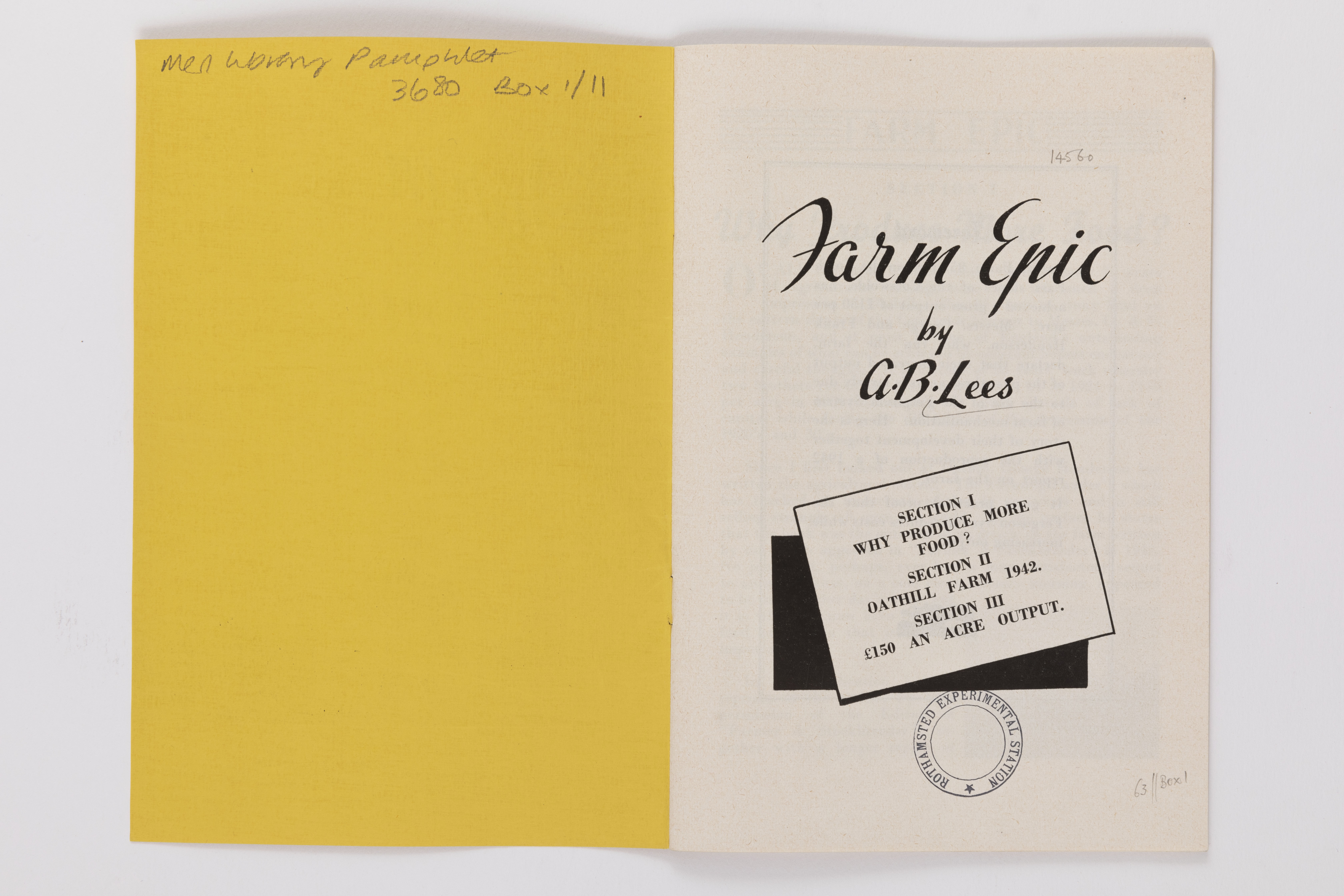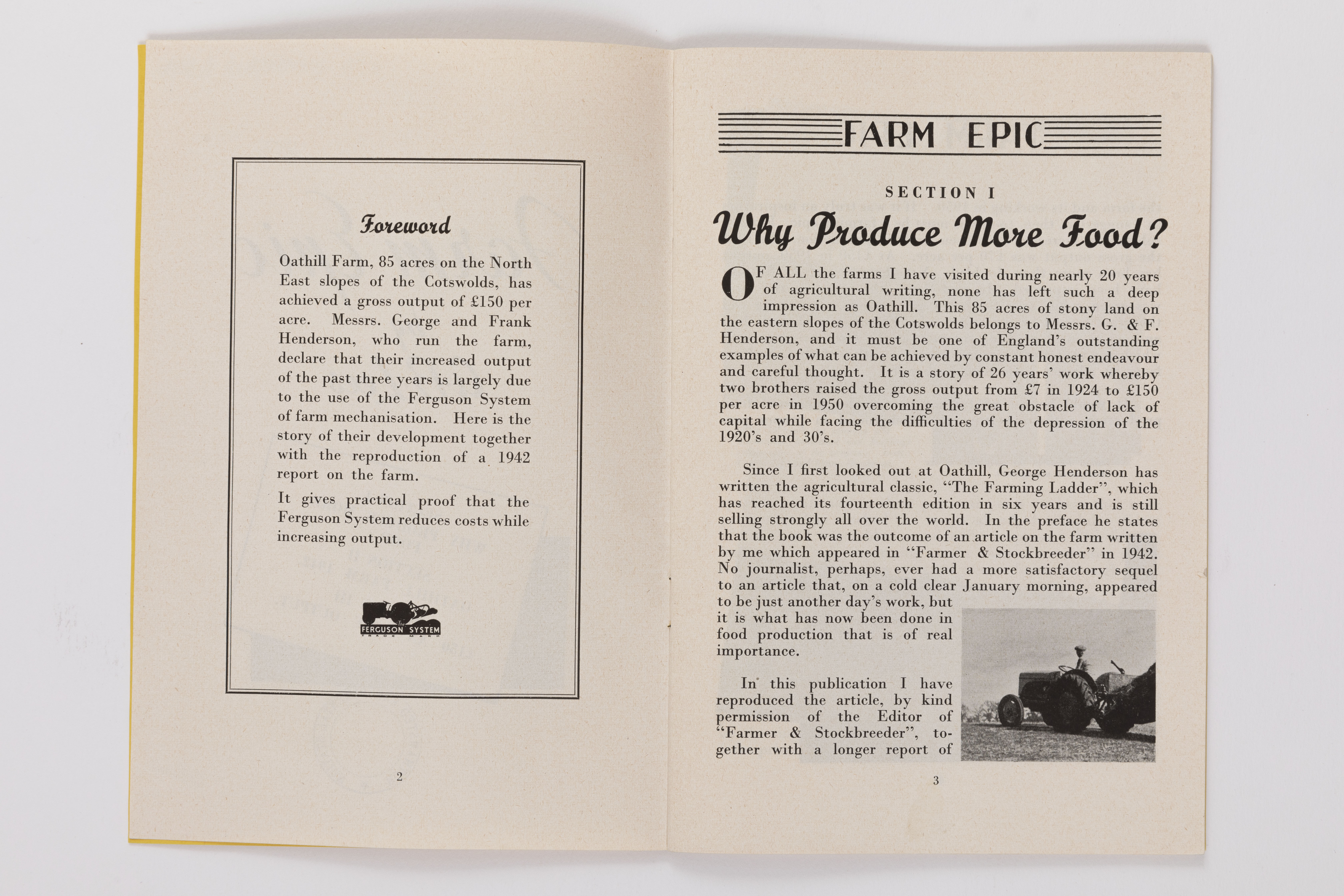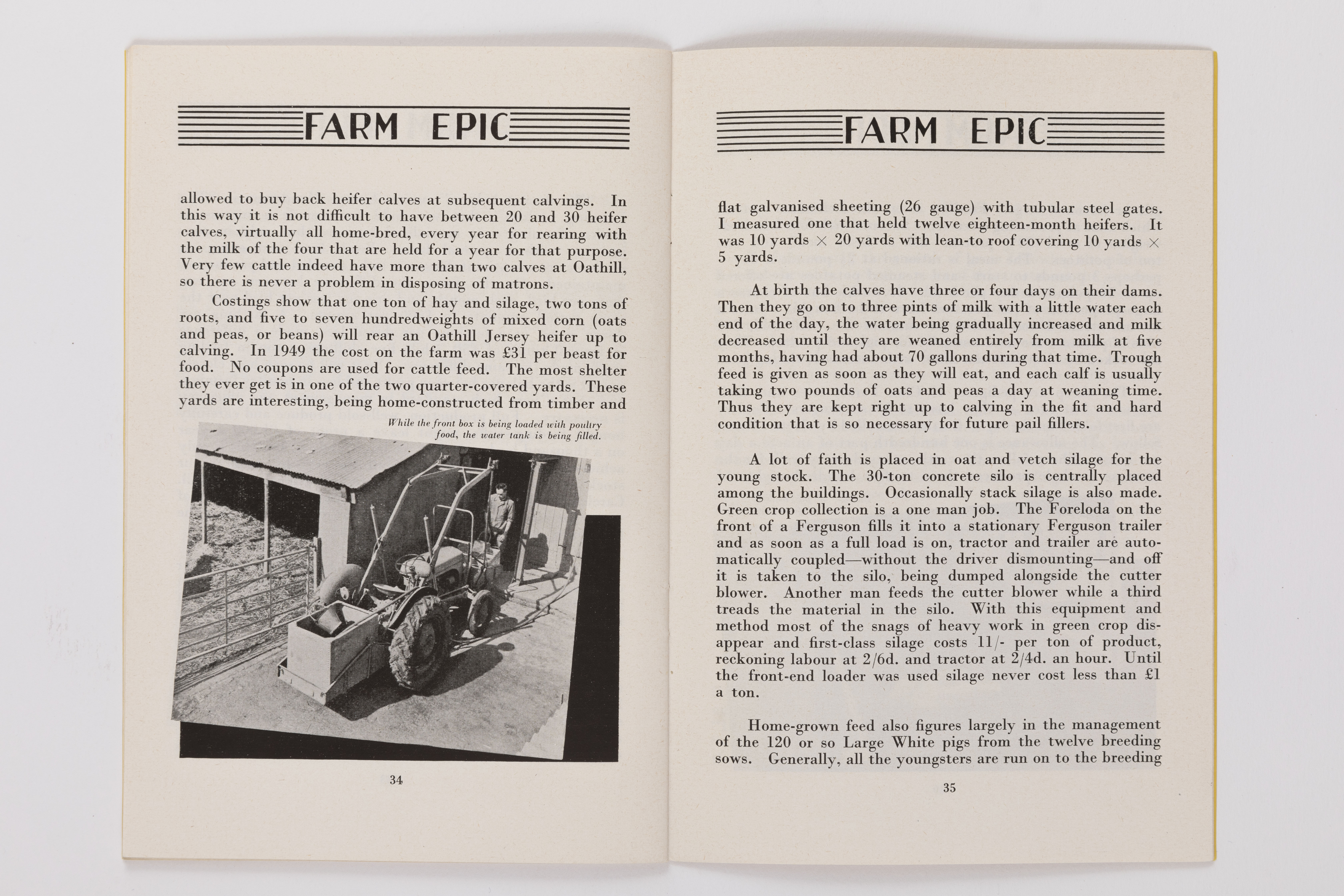 Anthony Bernard Lees, Farm Epic (circa 1951)
---
This small booklet provides an account of mid-century farm mechanisation using the patented 'Ferguson System'. This equipment was widely promoted during the early 1950s, when it was displayed at the Festival of Britain and advertised prominently in the Southbank exhibition guide. The 'System' comprised the TE20 tractor with its famed three-point-linkage, as well as a series of purpose-built tools. This short volume was essentially an advertisement for Ferguson, set against the backdrop of a reprinted study drawn from Farmer and Stockbreeder magazine.
Popularly known as the 'little grey Fergie', the TE20 tractor plays a core role in the story told by author Anthony Bernard Lees. His report looks back to the early 1940s and brings the narrative up to date, exploring the impact of investing in mechanisation on a small Cotswold farm. In 1951, Lees also released a longer book called Farming Machinery, which was published by Faber and Faber. Much farming journalism and advice of the time was closely interconnected with the machinery industry.
The silhouette of farmer and tractor on the cover of Farm Epic harks back to the Second World War and to wartime portrayal of farming as heroic and urgent work. Ferguson tractors were incredibly influential during the post-war period and represent a familiar touchstone for many people whose lives have been touched by later-twentieth-century agriculture. They even featured in episodes of that great farm radio epic, The Archers, the first national episodes of which were broadcast by the BBC in 1951.