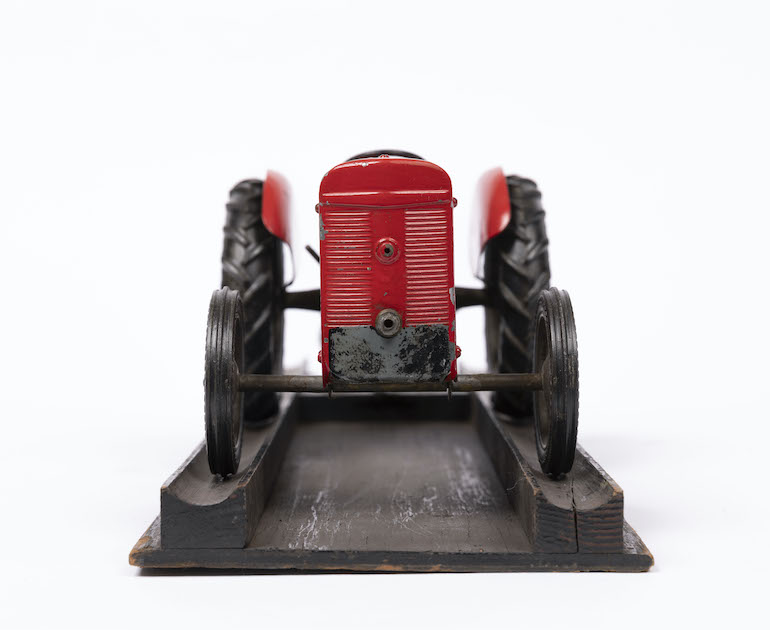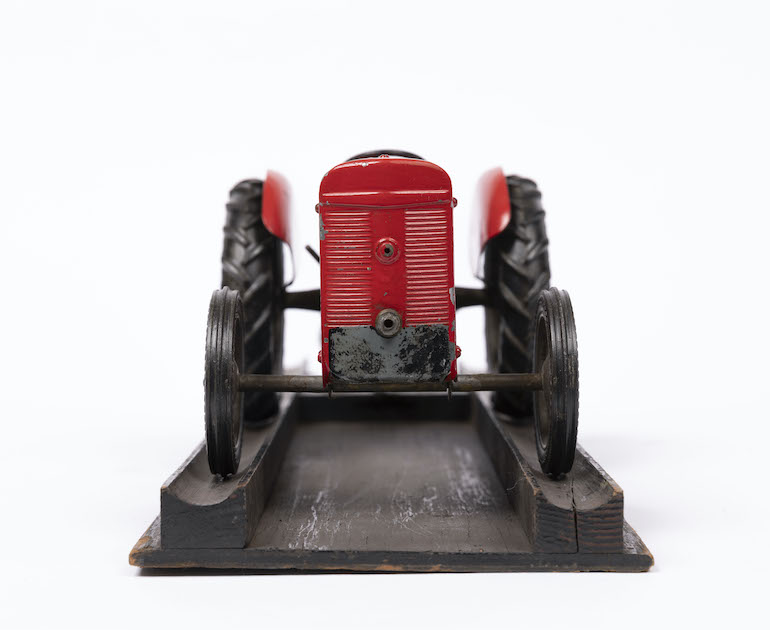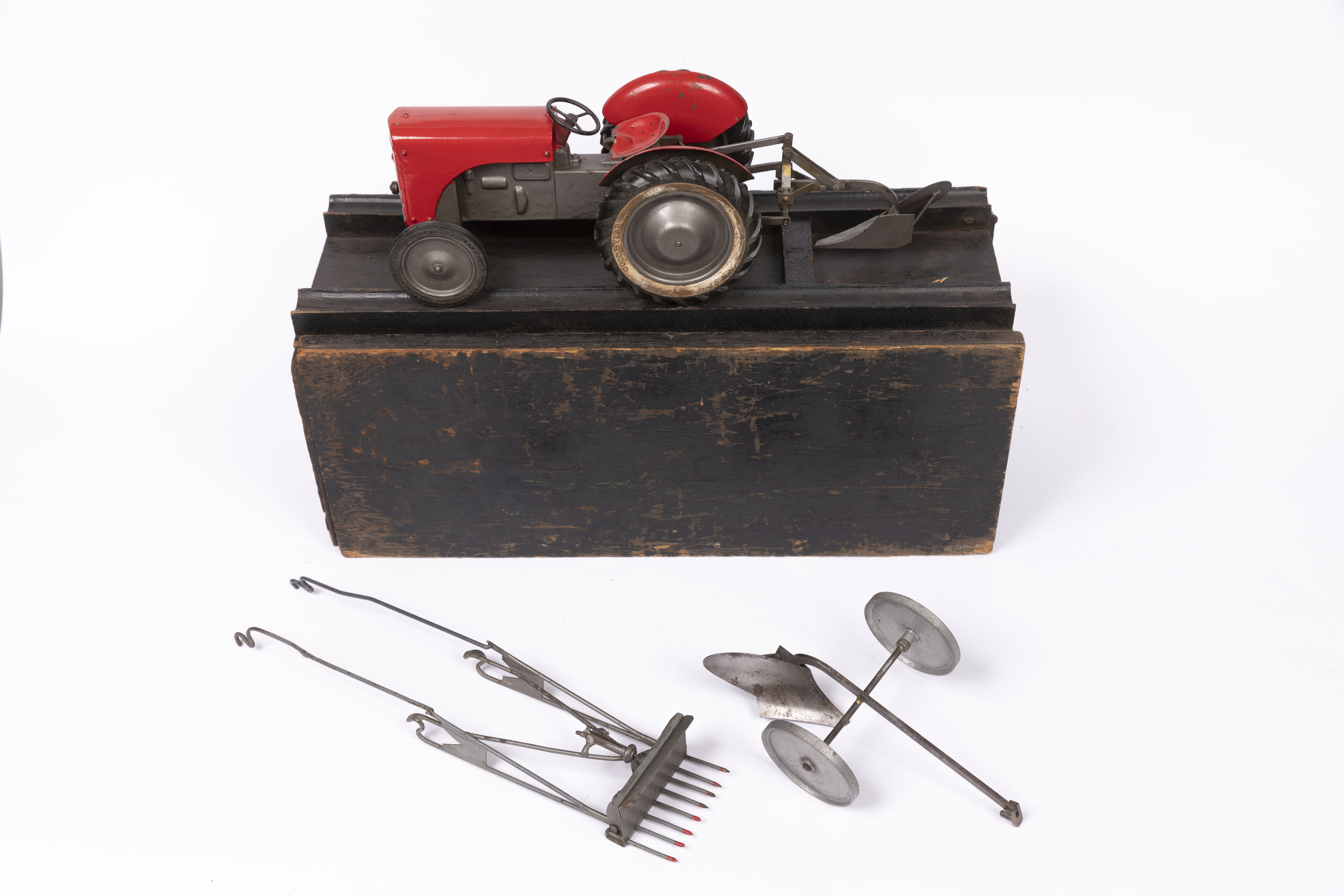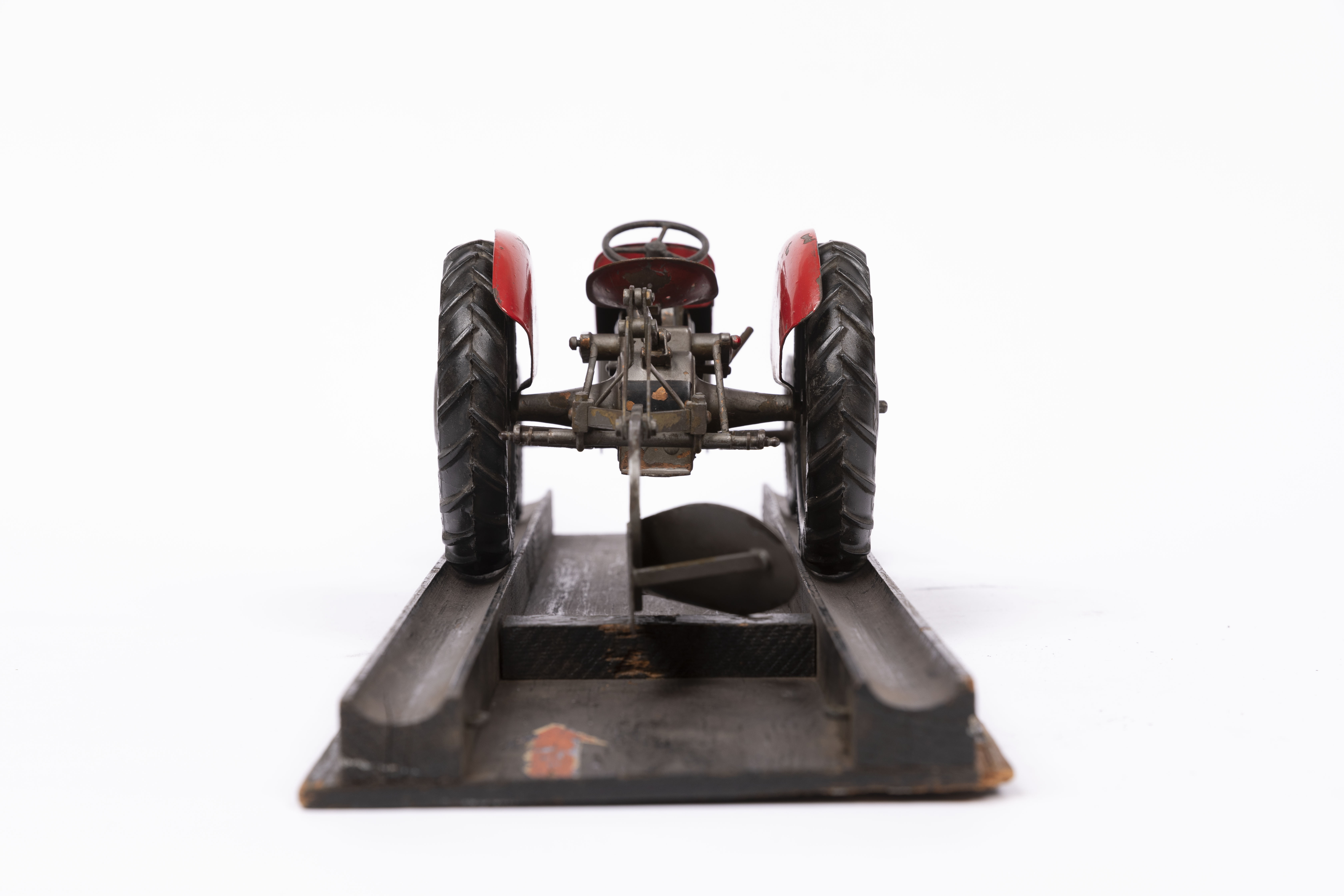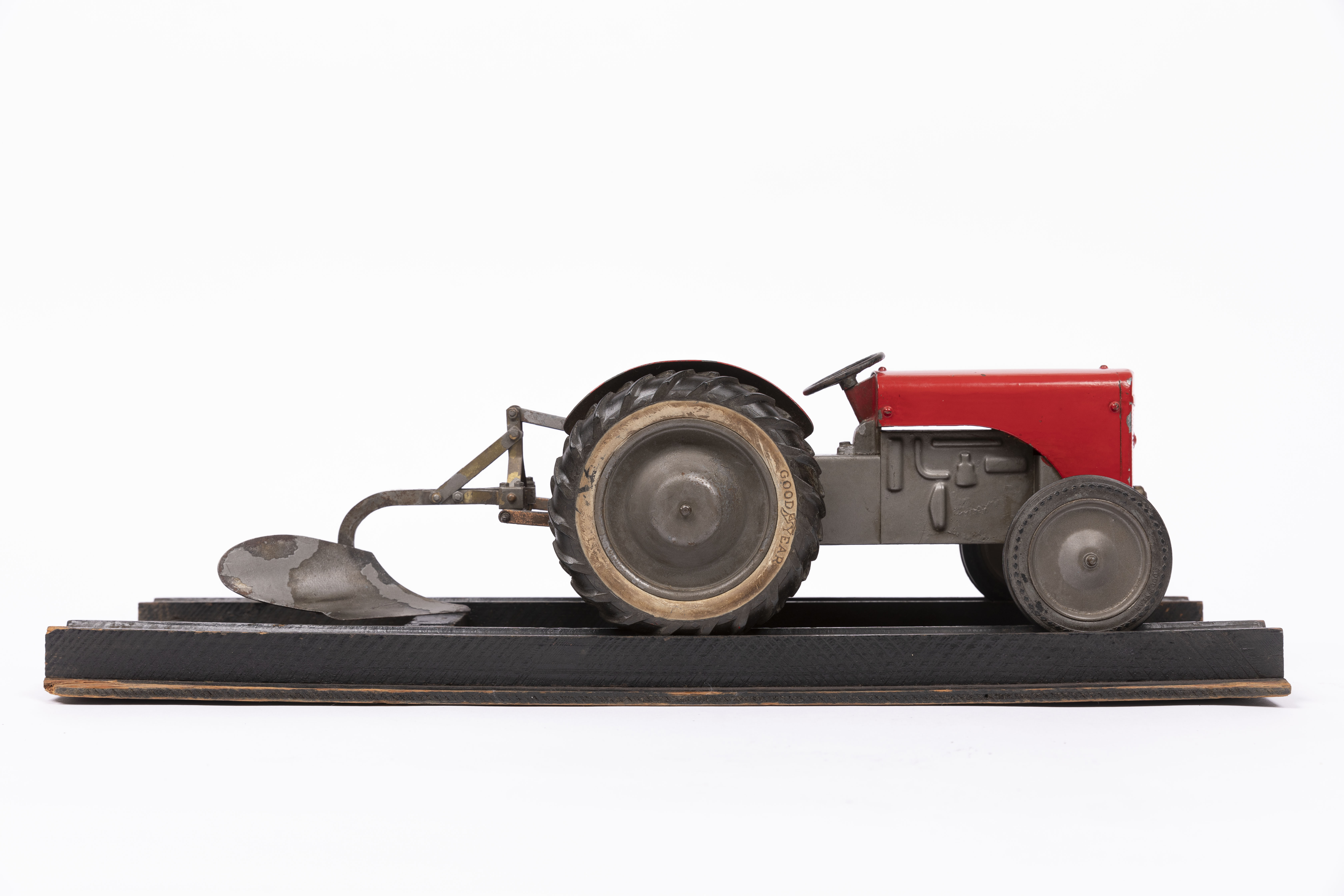 Ferguson, Demonstration model, circa 1949–1951
---
This model tractor was designed to demonstrate how the innovative three-point linkage technology on Ferguson tractors worked. This unique mechanism featured on the iconic TE-20 tractor or 'little grey Fergie' and made for a vehicle that was more stable and adaptable. Models like this enabled Ferguson agents, technicians, and distributors to show potential customers the advantage of the 'Ferguson System' without need for a full-scale demonstration.
The models were introduced in around 1949 and a second batch may have followed in 1951. This particular example was used by a company called 'Tractors Bath'. It would have been removed from its box, which doubled as a demonstration track. The clockwork mechanism inside propelled the tractor forward, revealing the difference between older-style ploughs and those designed to operate with the new linkage. The same model was partially overpainted, probably by a member of staff. This was likely an attempt to make it look like the later Massey Ferguson 35, a tractor introduced in 1957.
The 'Ferguson System' was extremely popular during this period. In 1951 it was advertised in the guide to the South Bank exhibition of the Festival of Britain and Ferguson machinery featured in the Festival's  'Country Pavilion'. The vehicle was also heavily promoted overseas and versions of the demonstration model are known to have been used in India, Australia, South Africa, the USA, and elsewhere.