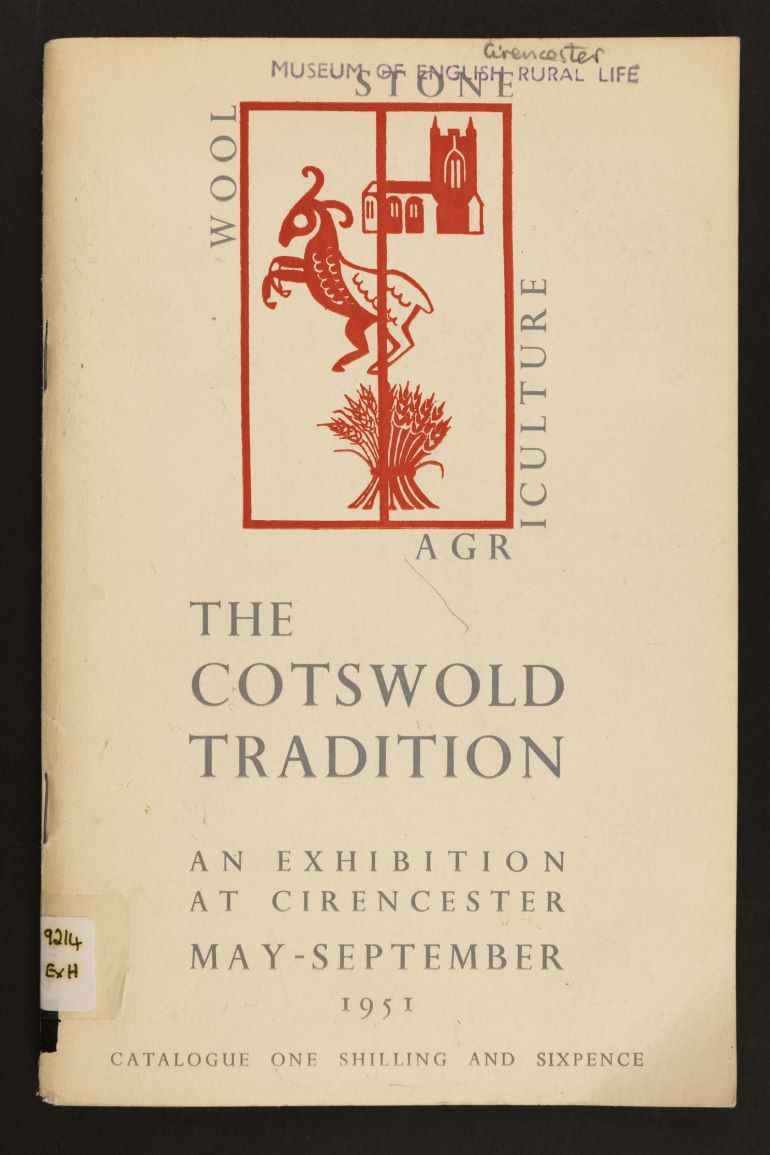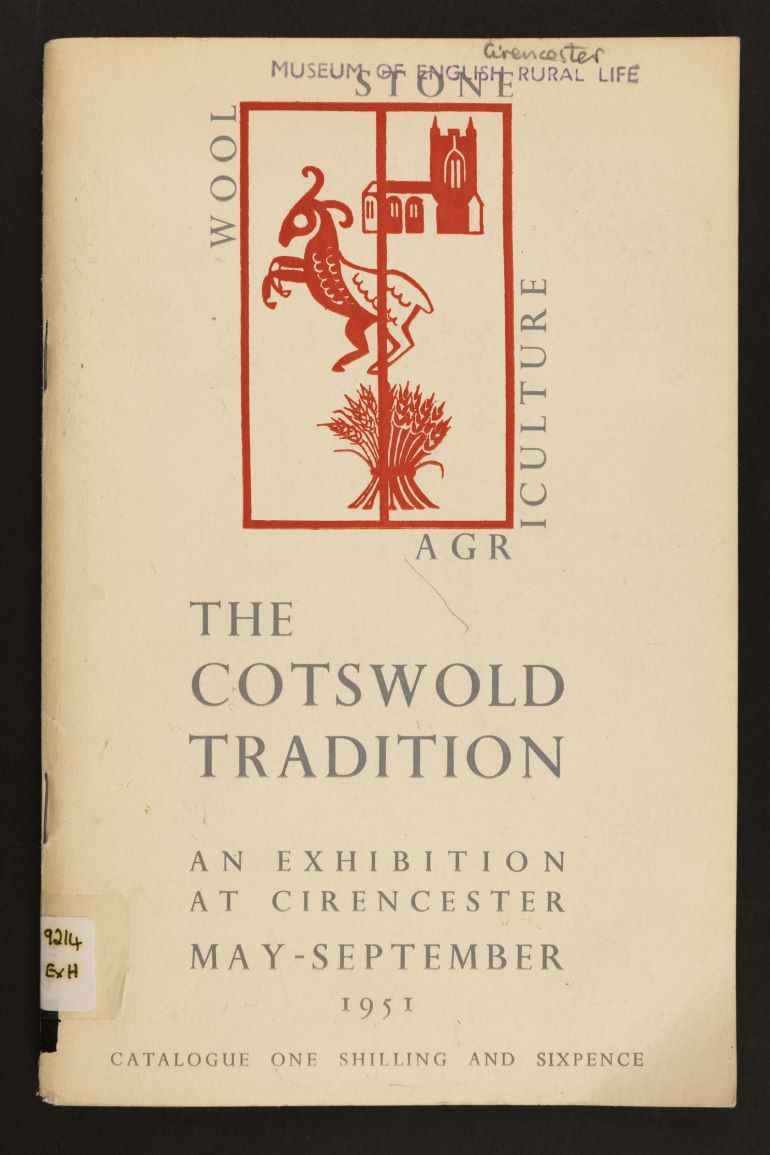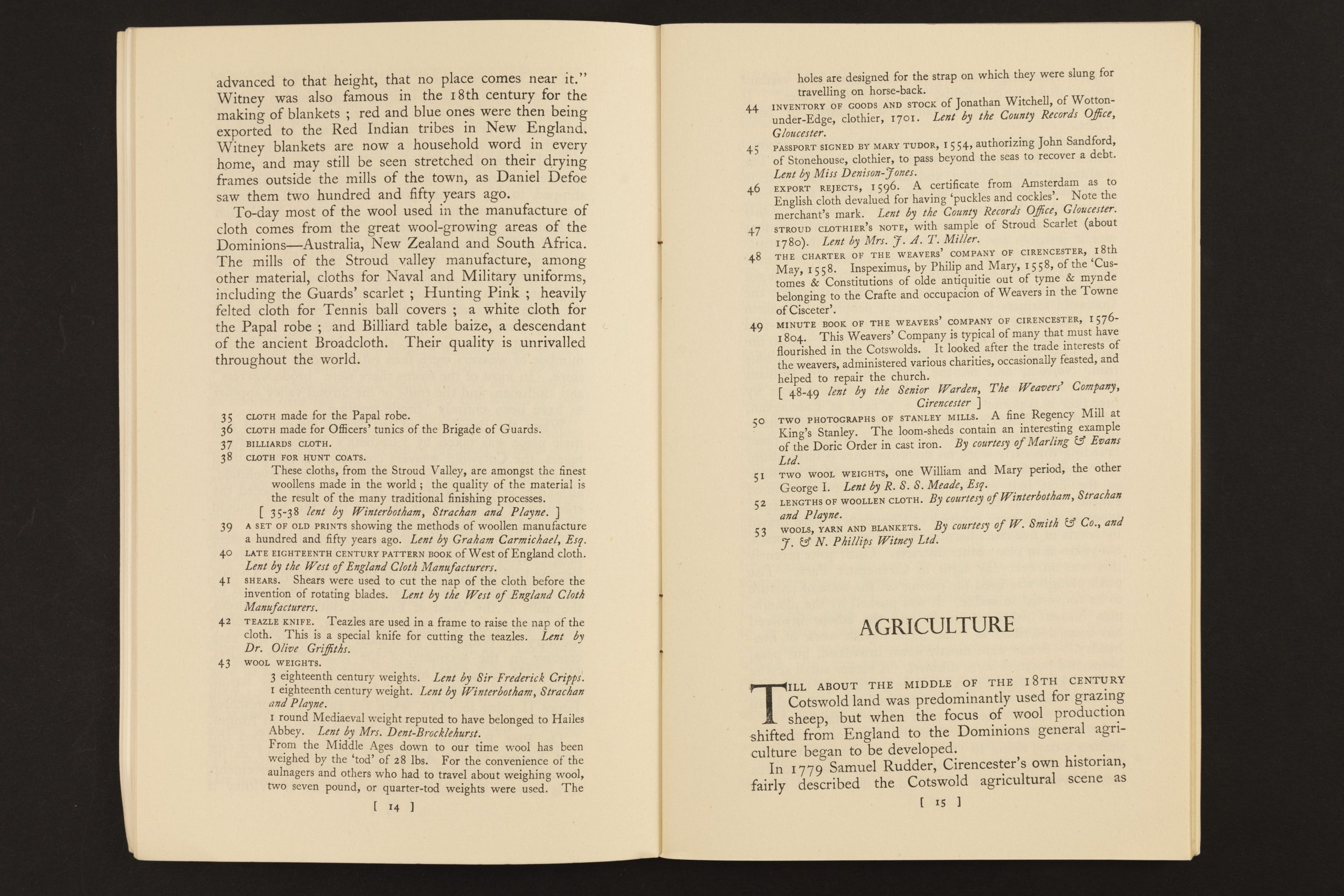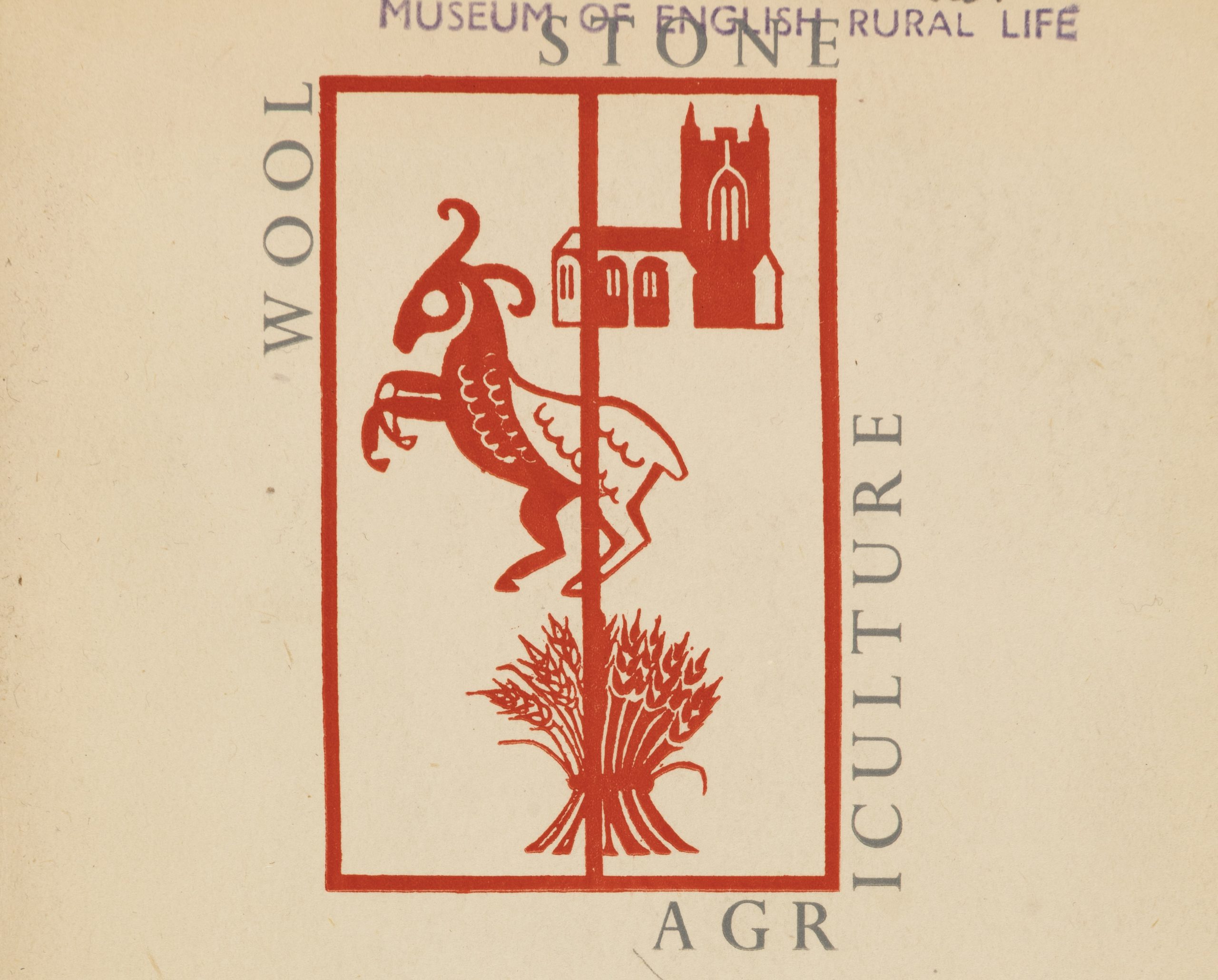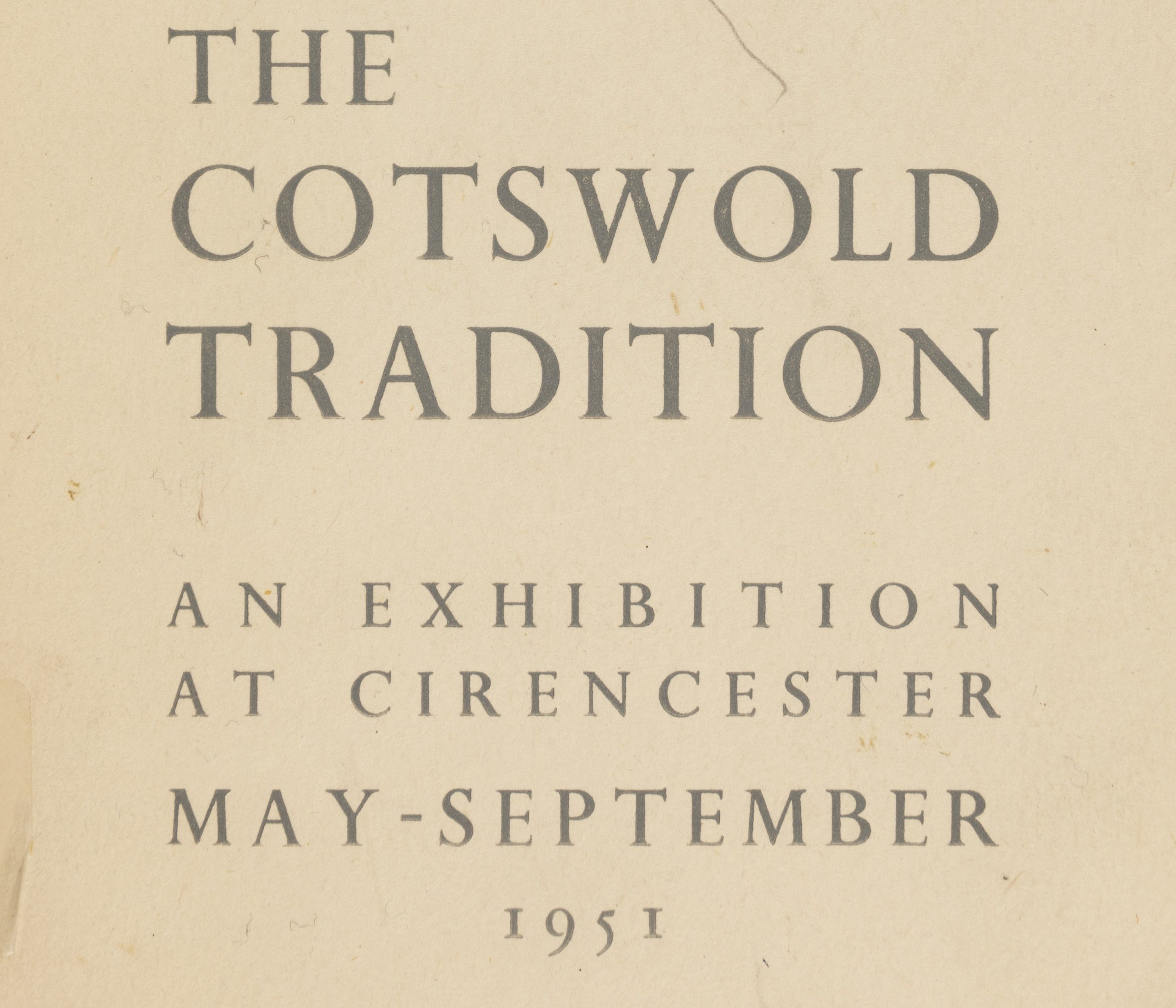 Exhibition catalogue, The Cotswold Tradition, 1951
---
This catalogue reveals that some of the many objects given to The MERL by writer H. J. Massingham in early 1951 were almost immediately sent on loan to an exhibition at Cirencester Park. This display was part of a significant regional strand of the Festival of Britain and was focused largely on the dominant Cotswold themes of wool, stone, and agriculture, sometimes setting these against a national and global backdrop to emphasise their significance. Indeed, one problematic passage celebrates the export of Witney blankets to colonial contexts.
What the catalogue did not reveal was how substantial the exhibition actually was. When Massingham's objects featured in The MERL's first temporary display in the University Library in Reading they were laid out on table tops in simple groups. At Cirencester Park the approach to display was markedly different. Far from a simple, local effort, it featured loans, was designed professionally, and was overseen by a dedicated (if rather conflicted) committee.
The net result was that this handful of objects featured in the display from May to September of 1951. They formed part of what sounds by all accounts to have been a striking exhibition, complete with quirky visual statements such as a giant wicker hand, and largescale artefactual installations including a medieval tomb of carved stone. It was hailed by some as the best contribution to the Festival programme outside of London.