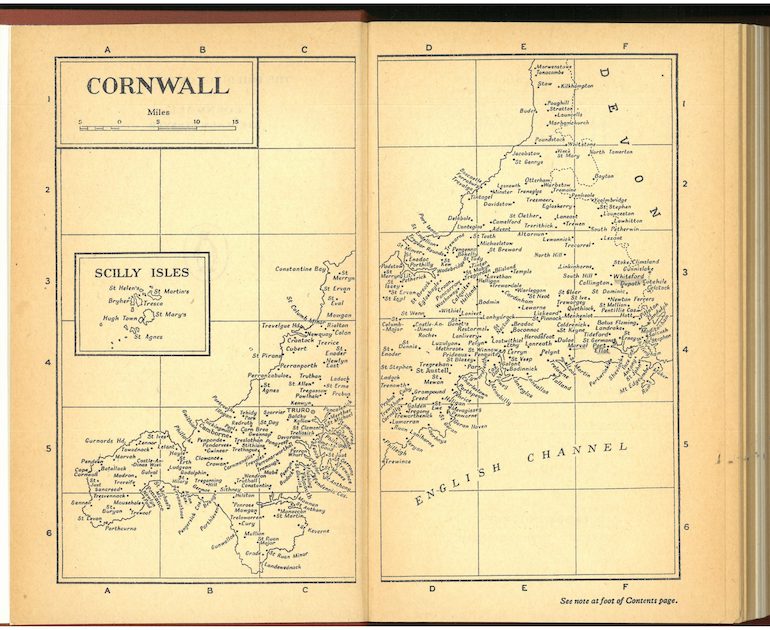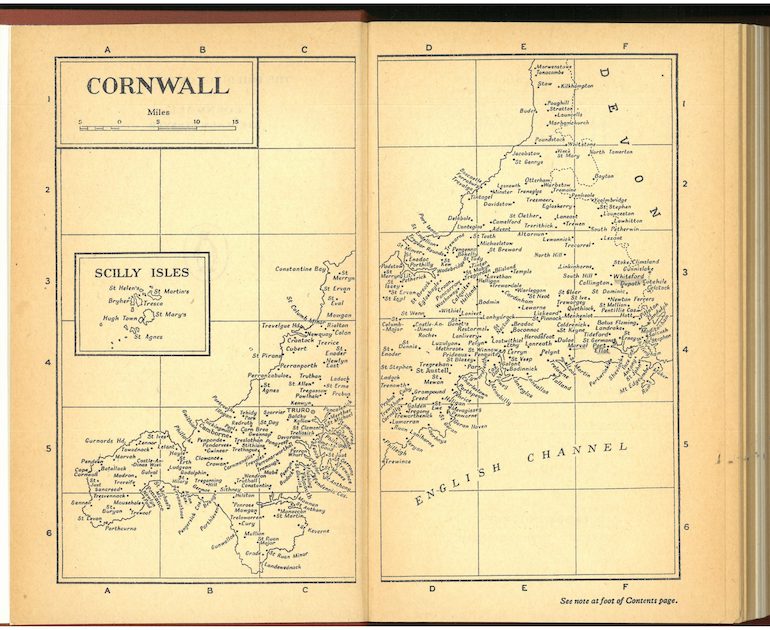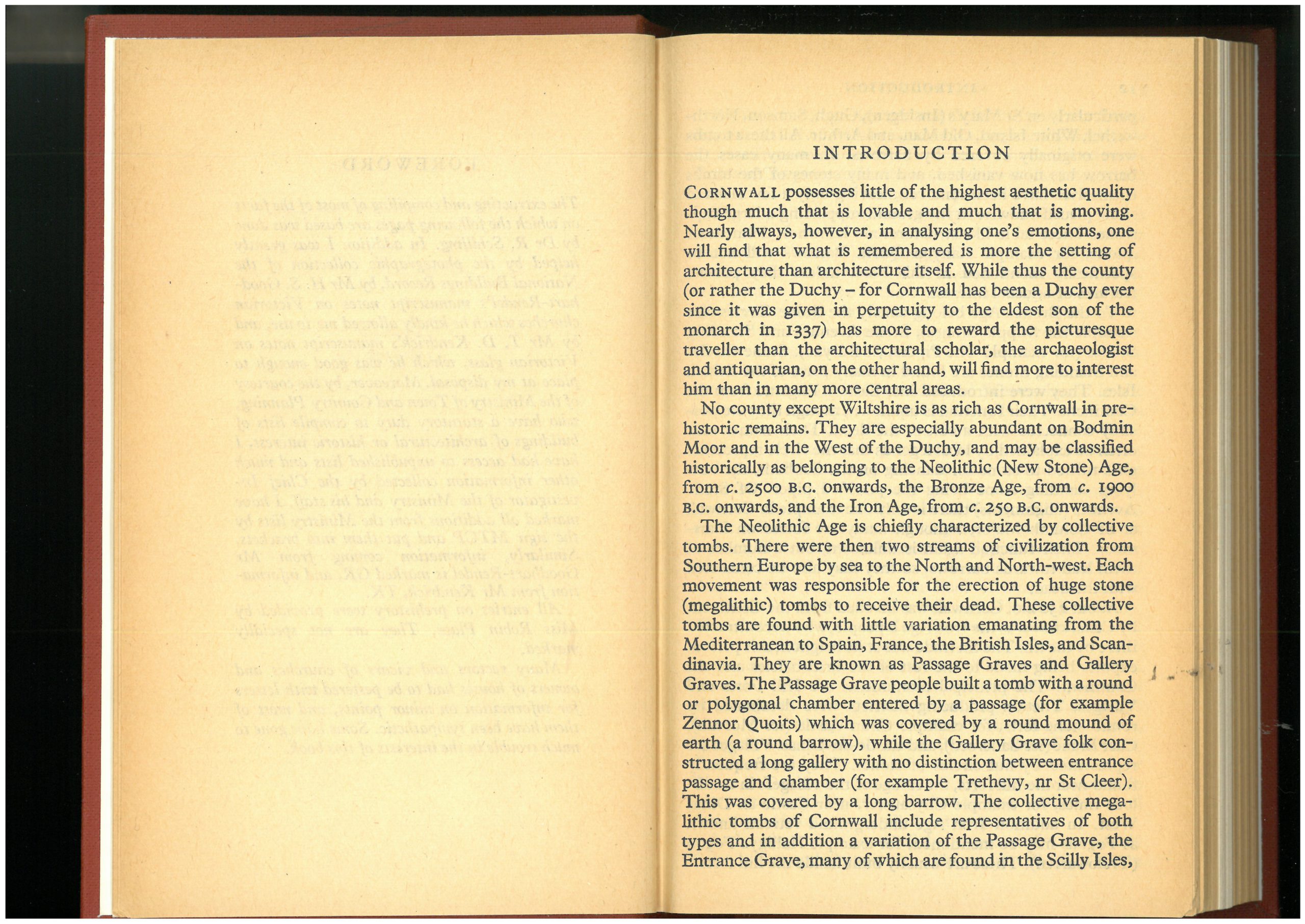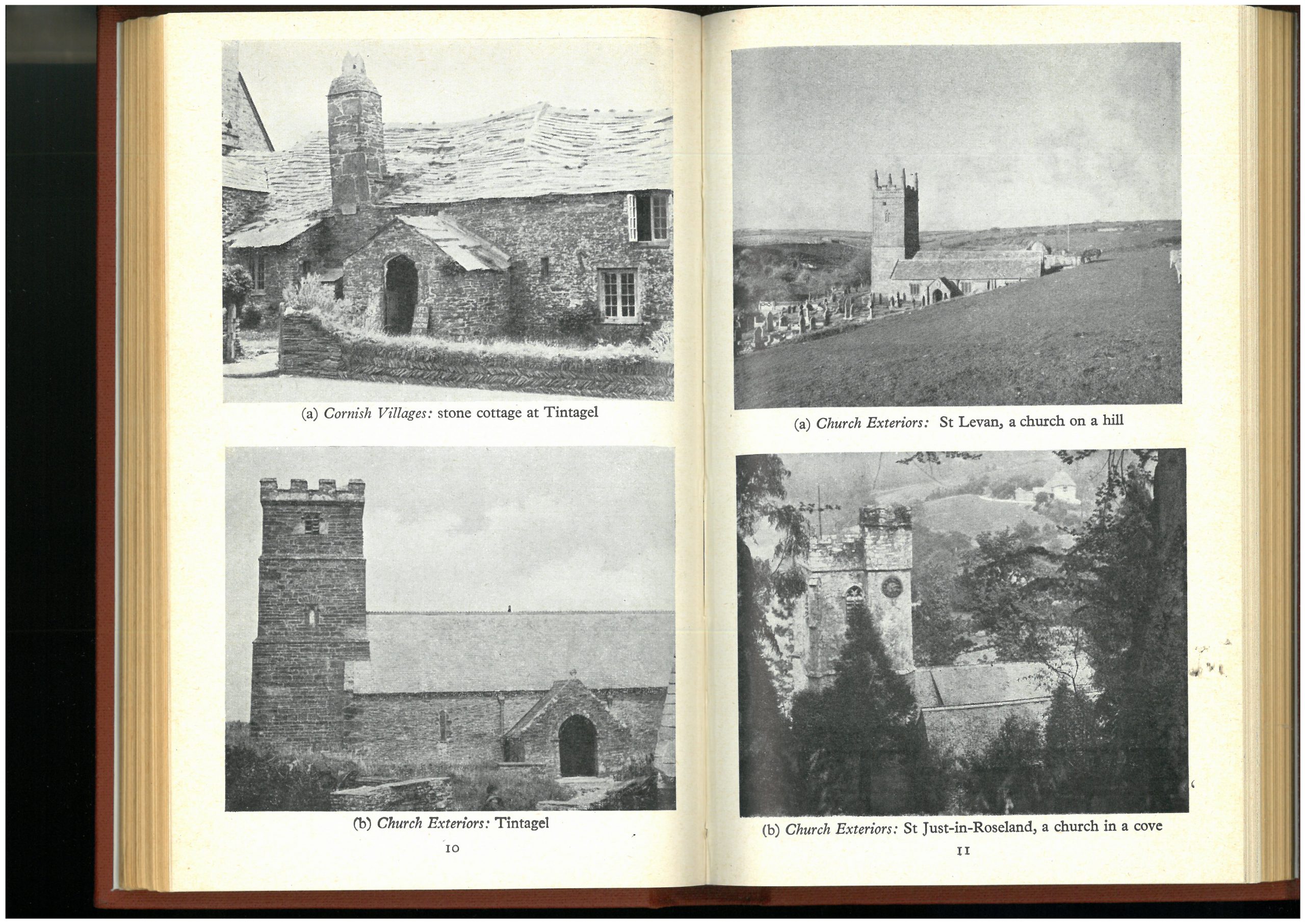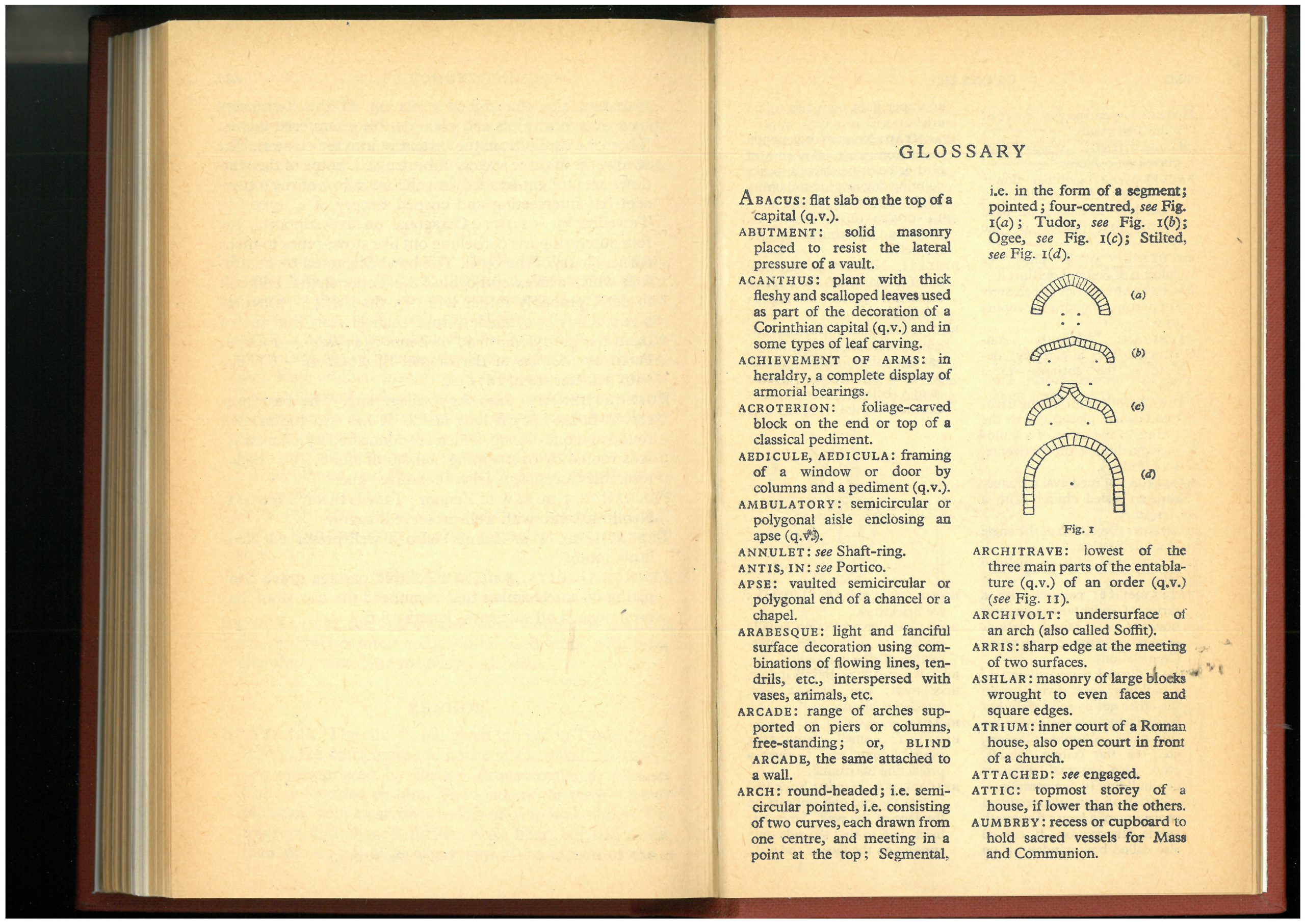 Nikolaus Pevsner, Cornwall (Harmondsworth: Penguin Books, 1951)
---
Published in 1951, Cornwall was the first of The Buildings of England series. It would eventually cover the whole country and reach a total of 46 volumes, standing as a classic and widely-acclaimed interpretation of the the architectural and cultural history of the counties. The series drew to a close in 1974, a year marked by local government reform and by the revision of county boundaries. The books reflected the pre-1974 ceremonial or administrative divisions.
Cornwall was researched and written by the art and architectural historian Nikolaus Pevsner, who also served as author and co-author of the later volumes. Its purpose echoed that of other guides from the interwar and mid-century periods. H.V. Morton's In Search of England (1927) was a popular example. Its success inspired many to produce similar works aimed at discerning tourists or ramblers. Pevsner's main competitor was the Shell Guide to the Countryside, as published between 1934 and 1984. These took a county-by-county approach but were lighter in depth and detail than Pevsner's exhaustive works.
Pevsner's guides are popular to this day, not least because much of the built environment that they explore, critique, and celebrate still stands. Their encyclopedic approach was bolstered and perfected with the support of research assistants and by his wife, Lola, who accompanied him on research trips until her death in 1963. Although often somewhat scathing in his reading of particular structures and rather brutal in his choice of words, The Buildings of England remains an oft-cited and familiar reference series, as well as a source of entertainment. They now play their own part in helping to shape and define the English countryside.