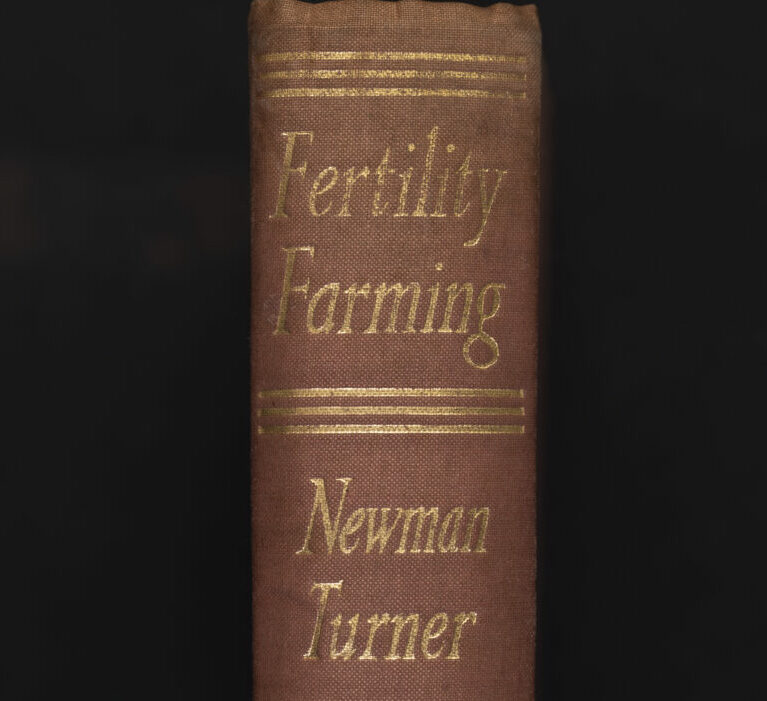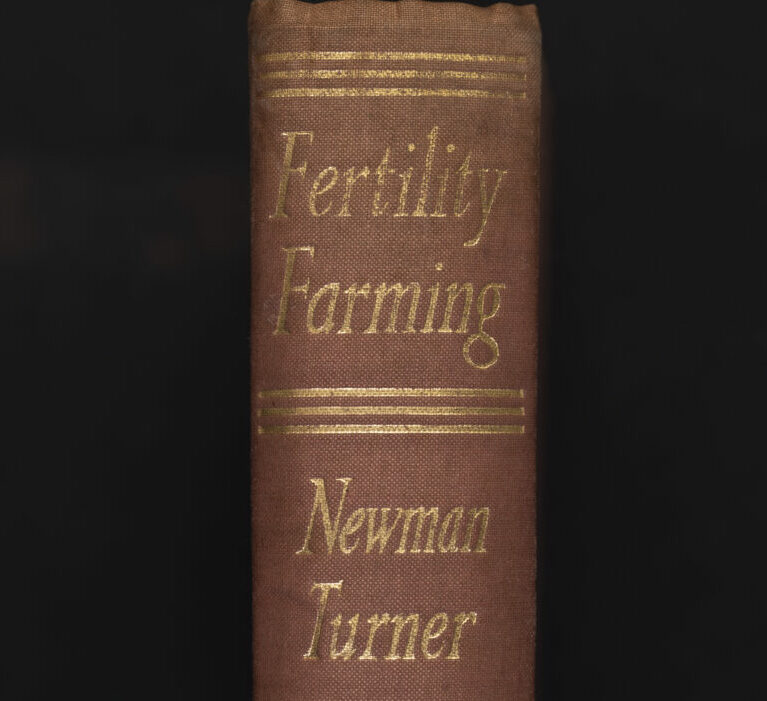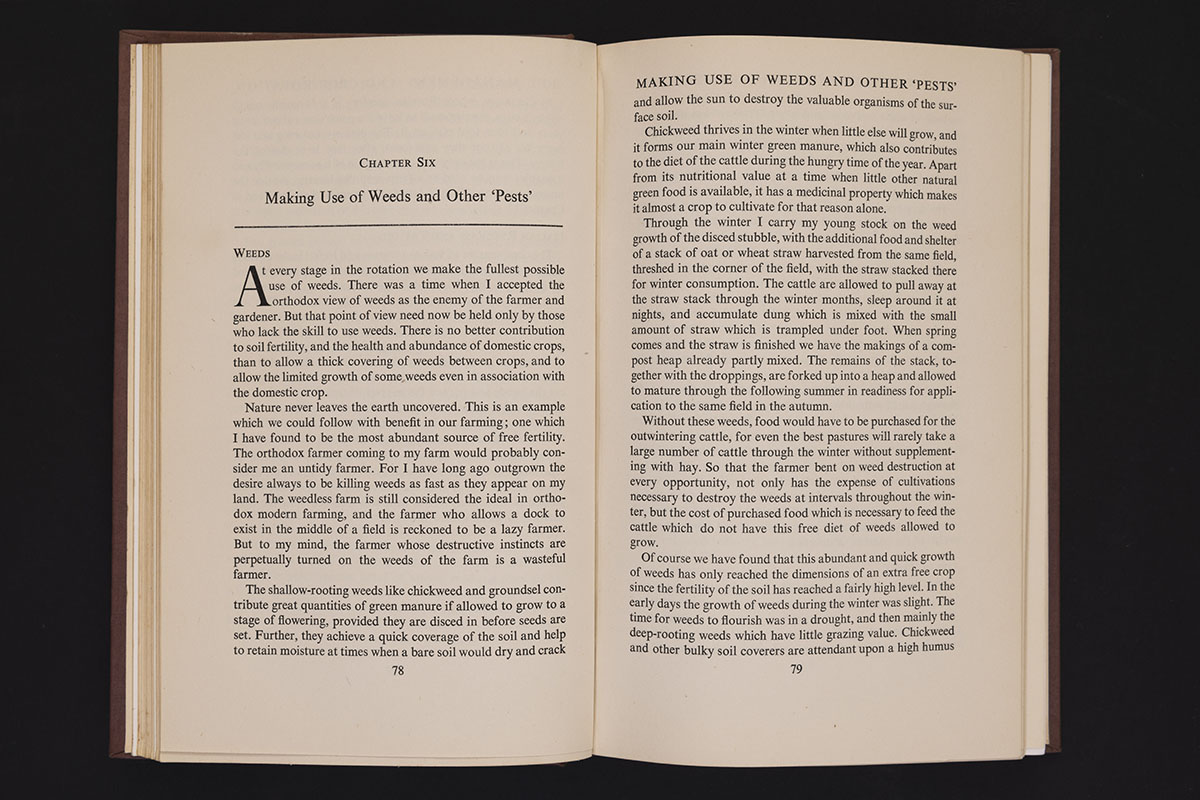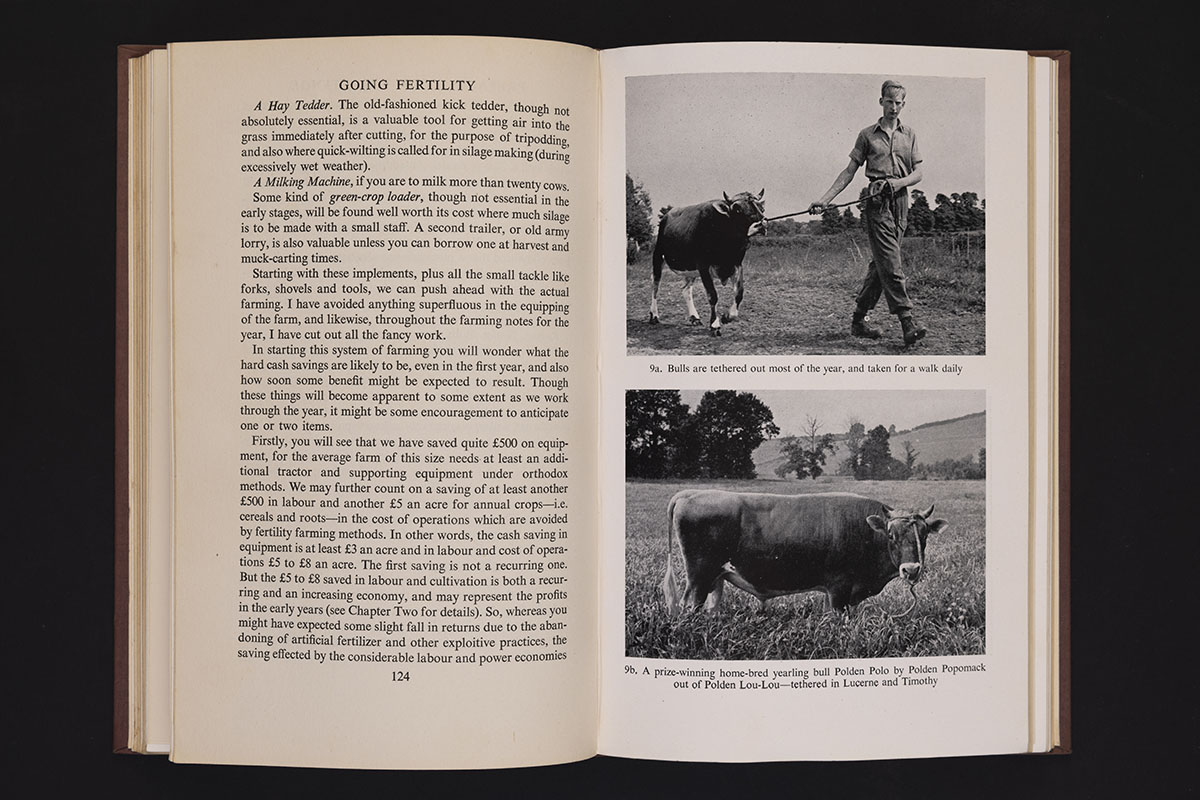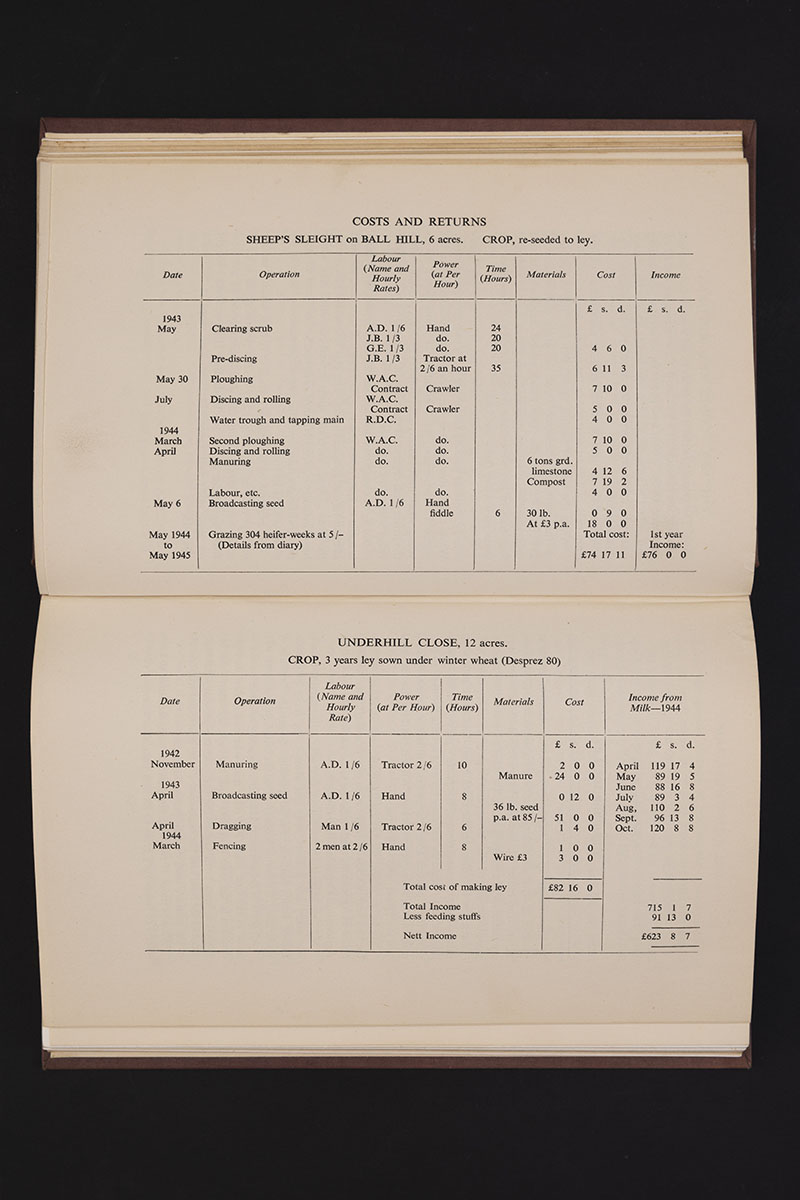 Frank Newman Turner, Fertility Farming (London: Faber and Faber, 1951)
---
This book is one of a range of mid-century texts that introduced a wider readership to the emerging ideas of organic farming. Its author, F. Newman Turner, was a farmer and journalist who would later go on to work in herbal medicine. Fertility Farming owes its origins to another major figure in the British organic movement, Sir Albert Howard.
Before his death in 1947, botanist and sustainable agriculturalist Howard urged Turner to write a book about the experience of introducing organic husbandry to his Somerset farm, Goosegreen. Turner completed the manuscript only after having tried and tested his methods. The result was a text that charted the story of his 'restoration of a dead farm' and his careful avoidance of what he called the 'snare' of the commercial science of modern agriculture.
Building in turn on ideas that Howard and others had drawn from traditional Indian agriculture, Turner applied these principles to processes on his farm, from livestock to pasture, and tillage to harvest. It is his careful reintroduction of organic matter to his soils and his wholehearted enthusiasm for a ploughless future that resonates most today. Indeed, he concludes by looking to a future beset with the threat of 'eventual starvation' and makes a bold plea for us to be 'in imitation of nature rather than in battle against nature'.