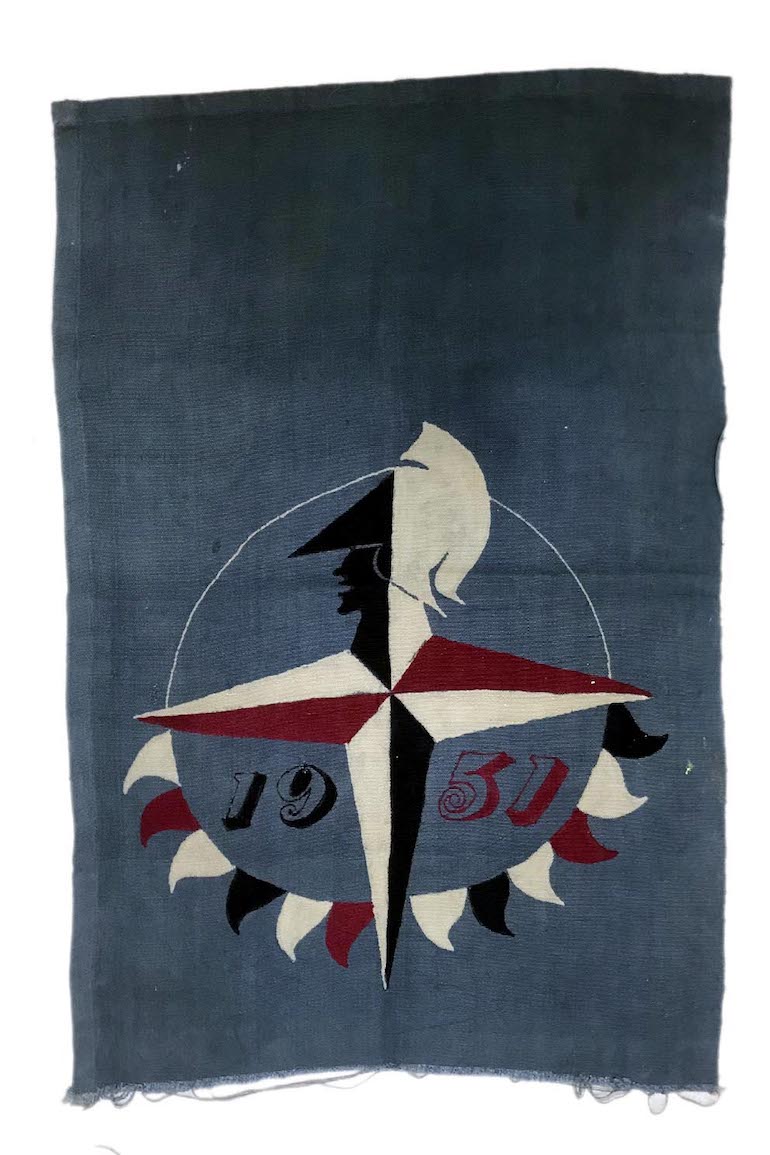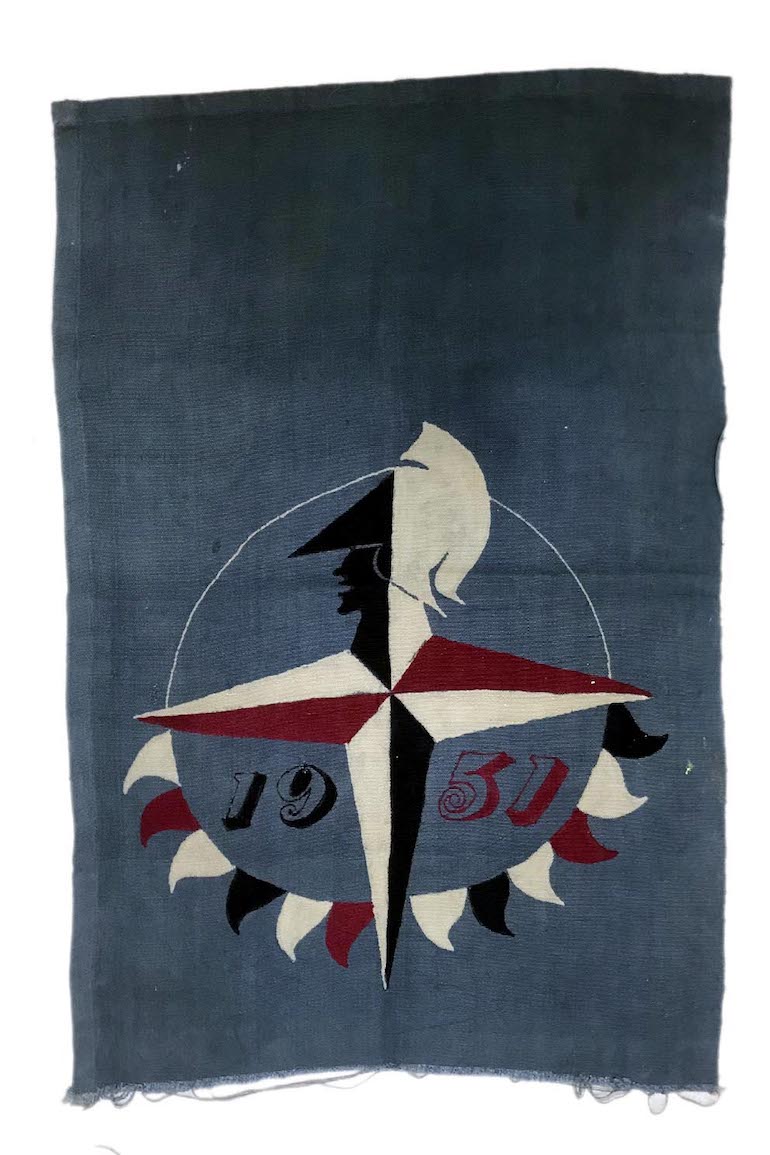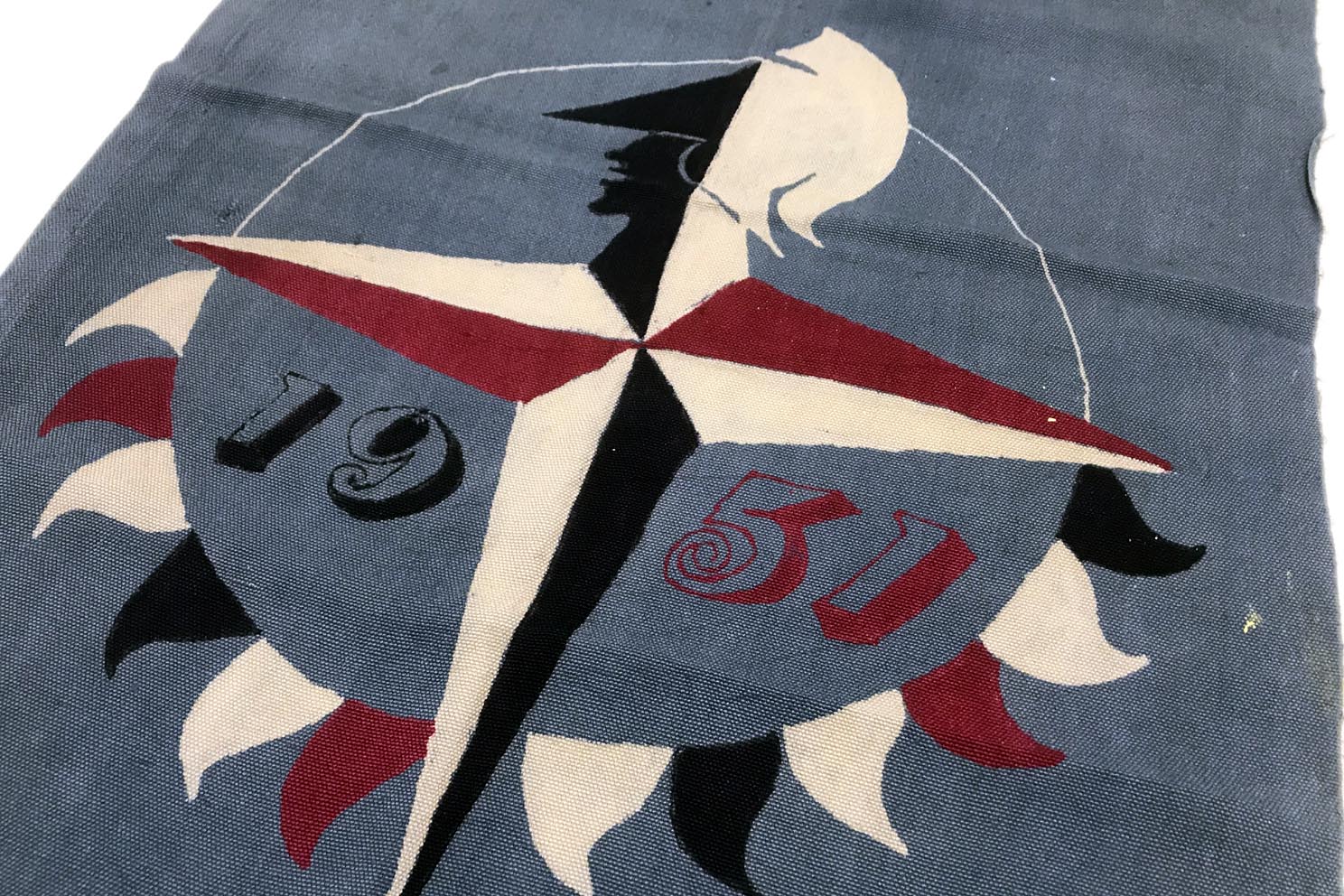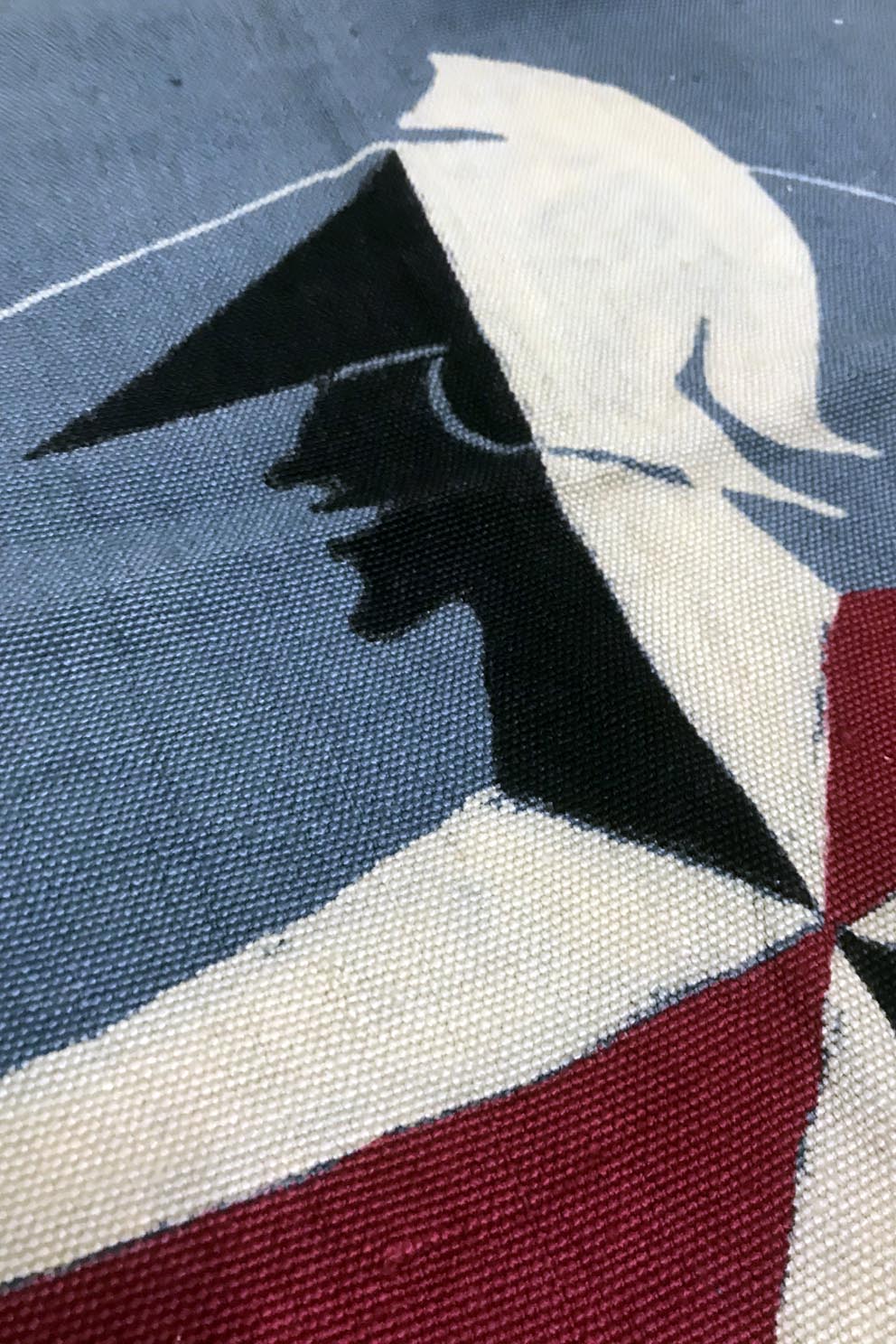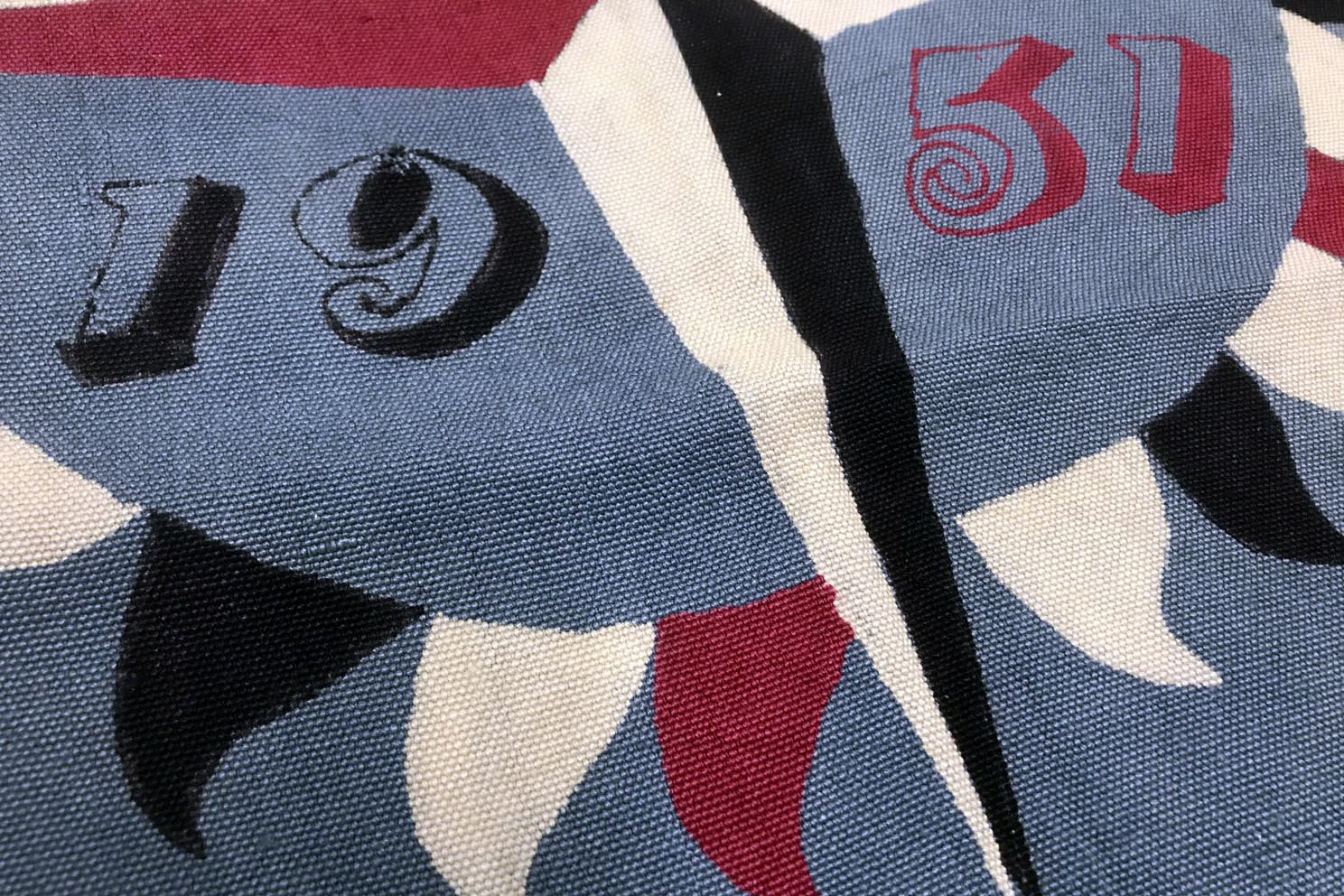 Michael O'Connell, Festival of Britain logo wall-hanging, circa 1951
---
In 1948, the graphic designer Abram Games won a competition to create a logo for the Festival of Britain. His successful design featured Britannia, bunting, union jack colours, and a compass shape. It combined national pride and the idea of a seafaring superpower with the homely feel of a village fete. It has been reproduced here by another significant creative contributor to the Festival, the artist Michael O'Connell.
O'Connell produced a series of hangings for the Festival of Britain. It is not clear whether this piece was originally intended for use in the Festival or whether it was a test piece produced around the same time. O'Connell's textile work was created using resist dye techniques and he worked with a studio team that included two young women, Betty and Iris Sheridan.
During the Second World War, Games completed many designs for the War Office. In contrast with his more jingoistic Festival logo, recurrent themes of labour, food security, and social justice run through his wider work. The positive imagery of his 'Grow Your Own Food' (1942) poster differs from the brutal realism of some later pieces. Harsh but honest depictions, such as 'Give Clothing for Liberated Jewry' (1945-1946) or 'Freedom from Hunger' (1960), both pre-date and post-date his celebratory work for the Festival. His iconic logo design has recently been reimagined yet again, this time by graphic designer Richard Littler, in his 'Festival of Brexit Britain' poster.