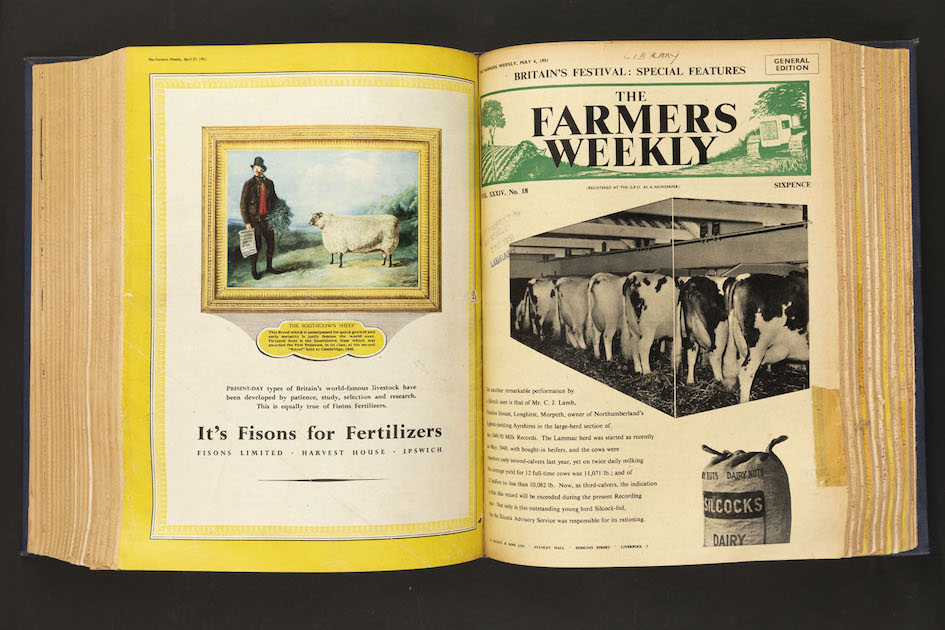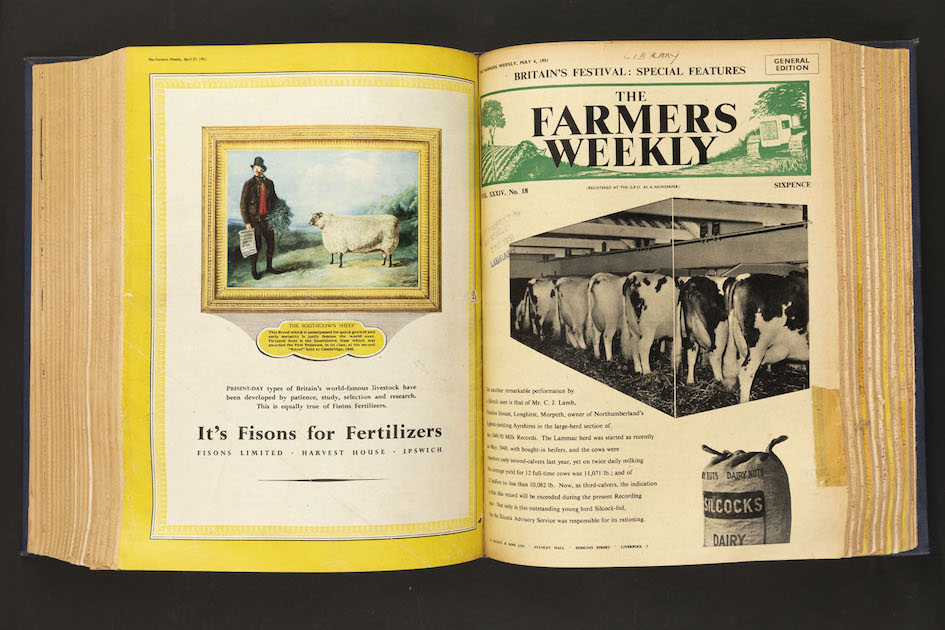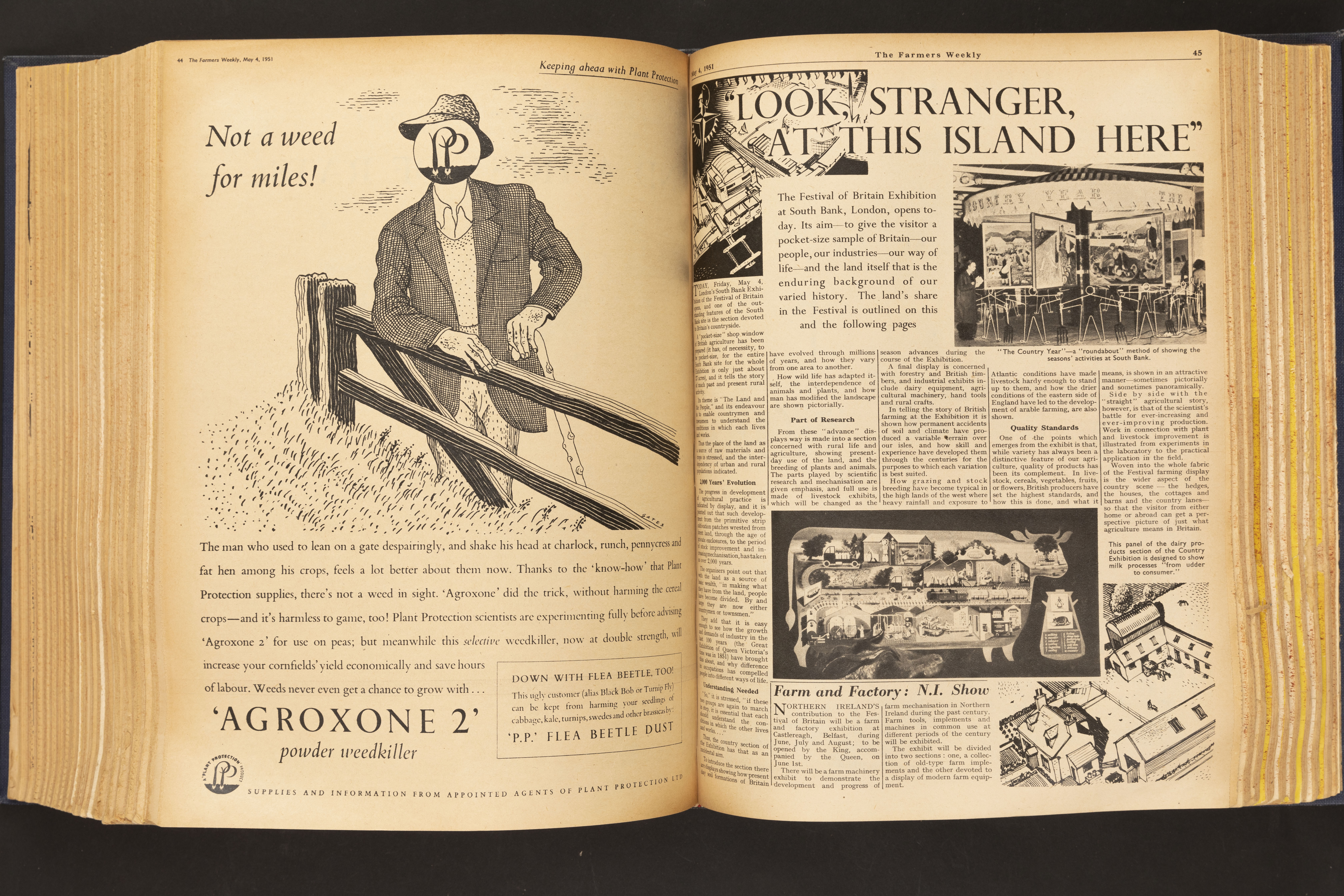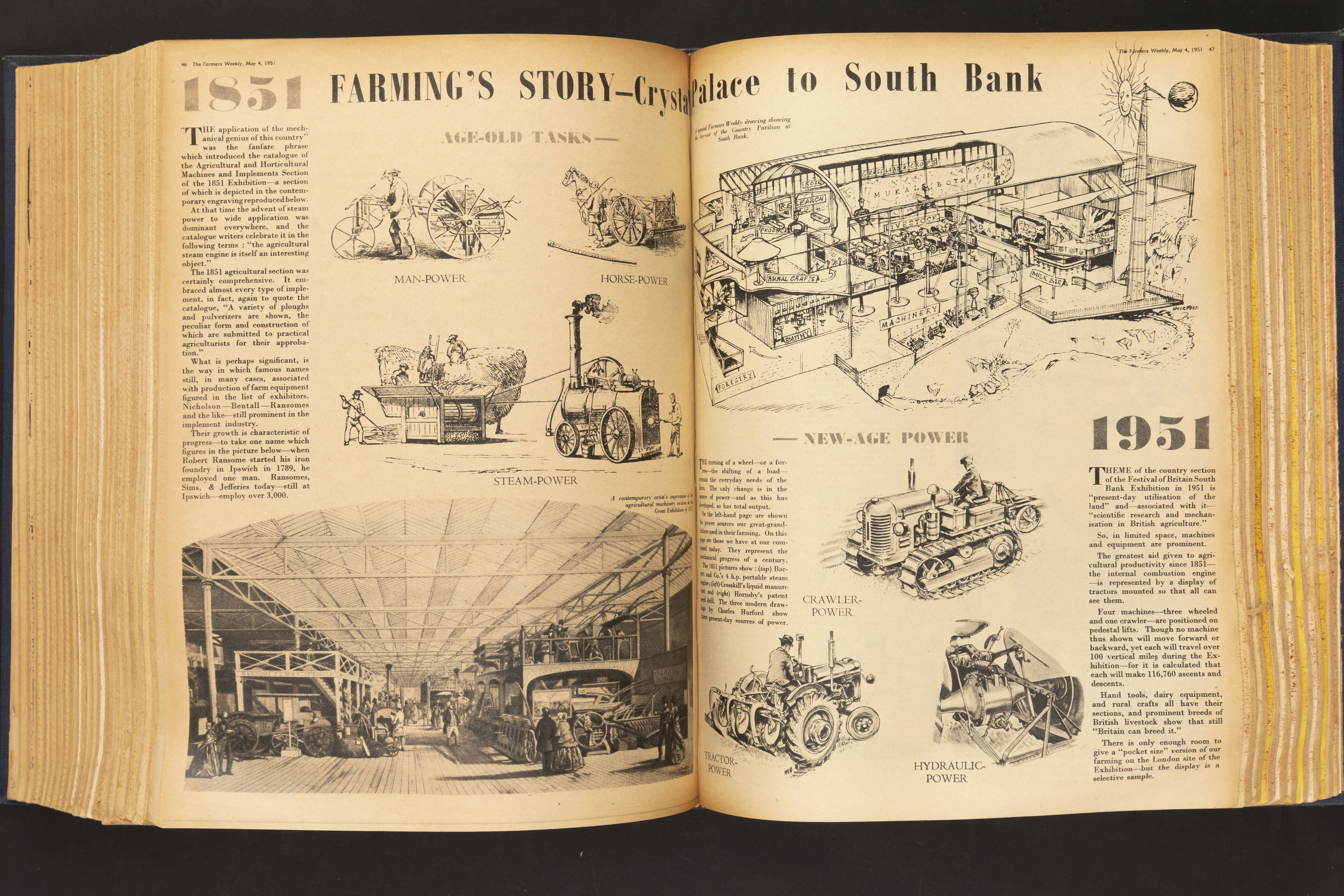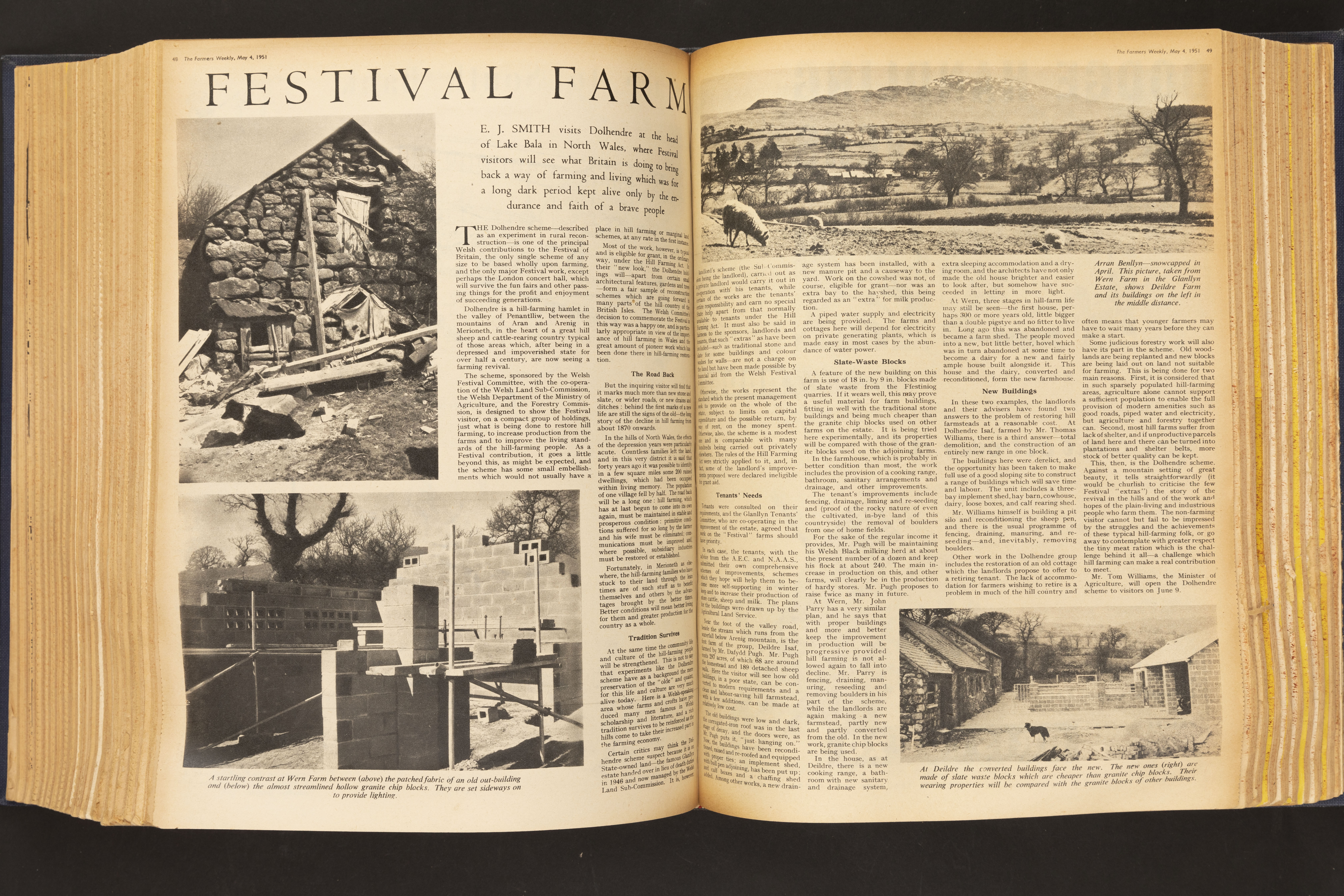 The Farmers Weekly, 'Britain's Festival: Special', 4 May 1951
---
The magazine Farmers Weekly was first published in 1934 and is still running today. It has long played a vital role in keeping the UK's farming community up to speed with the latest developments in technology, policy, and practice. At the same time, it has served to chart and capture changes to agriculture and has been a vocal advocate for the sector. This particular issue was published in parallel with the launch of the Festival of Britain in May 1951 and, as well as offering a snapshot of farming in mid-century Britain, it helps show how this important event was presented to farmers.
During the late-1940s and early-1950s, the agricultural community experienced a combination of developments and barriers. The Agriculture Act of 1947 brought the extension of subsidies and the tightening of rationing, whilst the bad winter of that same year as well as animal health challenges around this time wrought havoc with livelihoods. By 1950 arguments were emerging about the degree to which farmers were 'feather-bedded' and therefore had it too easy. All of this was set against a turbulent global economy that was still recalibrating in the aftermath of the Second World War.
At the heart of this issue from 4 May 1951 was a double-page spread on how farming had changed between the Great Exhibition of 1851 and the Festival of Britain in 1951. The wider special feature helped show how 1951 was a moment for farming to be seen as a modern industry and a public good, and how the lives of hard-working people in the countryside could be recognised on the national stage. Key elements of the Festival programme were celebrated here, including London's Country Pavilion, a showcase 'farm and factory' in Northern Ireland, and a Festival farm in North Wales.
Click here to read the full issue from 4 May 1951—courtesy and copyright Farmers Weekly (large file may be slow to load)
Read a Farmers Weekly article by Tim Relf, all about the 51 Voices project—courtesy and copyright Farmers Weekly
Click here to explore HaikuMoo, a dairy cattle arts resource created in response to this issue by artist Adam Stead. 
Click here to explore Queer Lands, a collaborative artwork created by artist Oren Shoesmith and others in response to this issue.