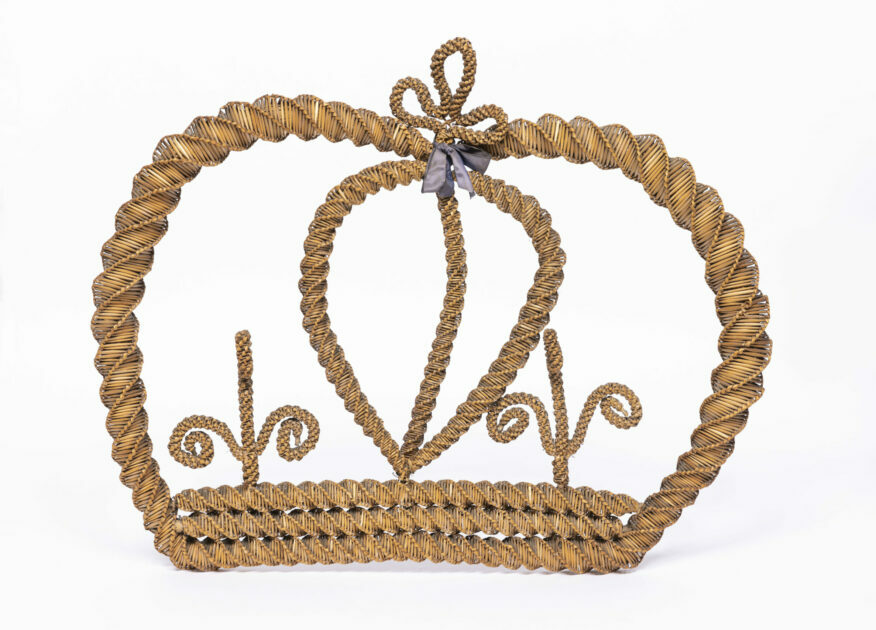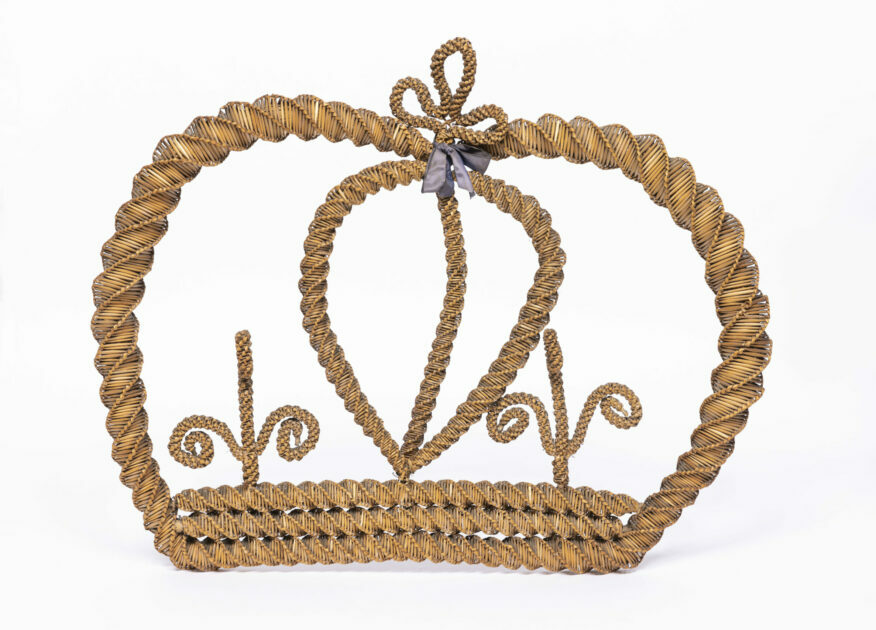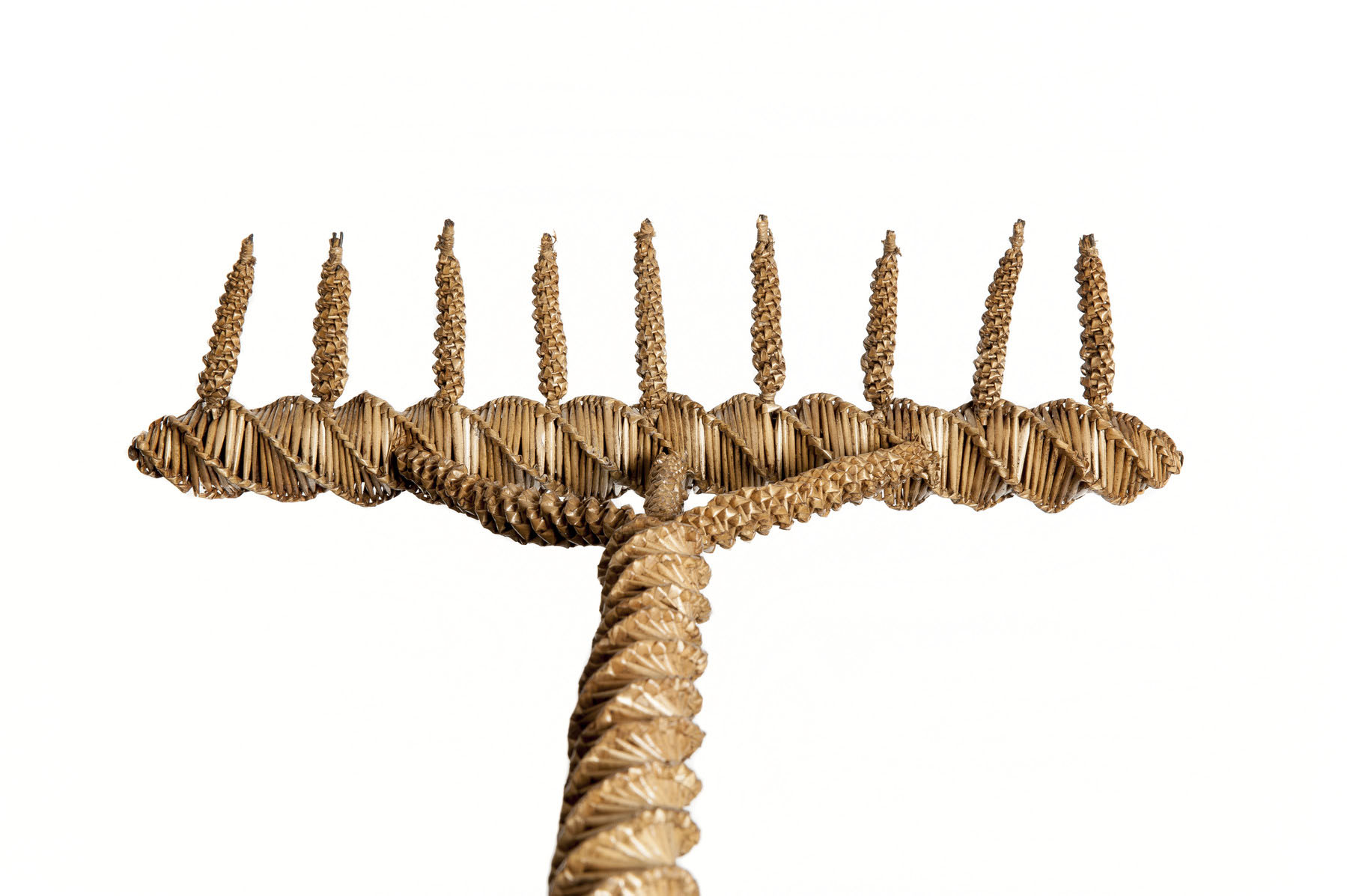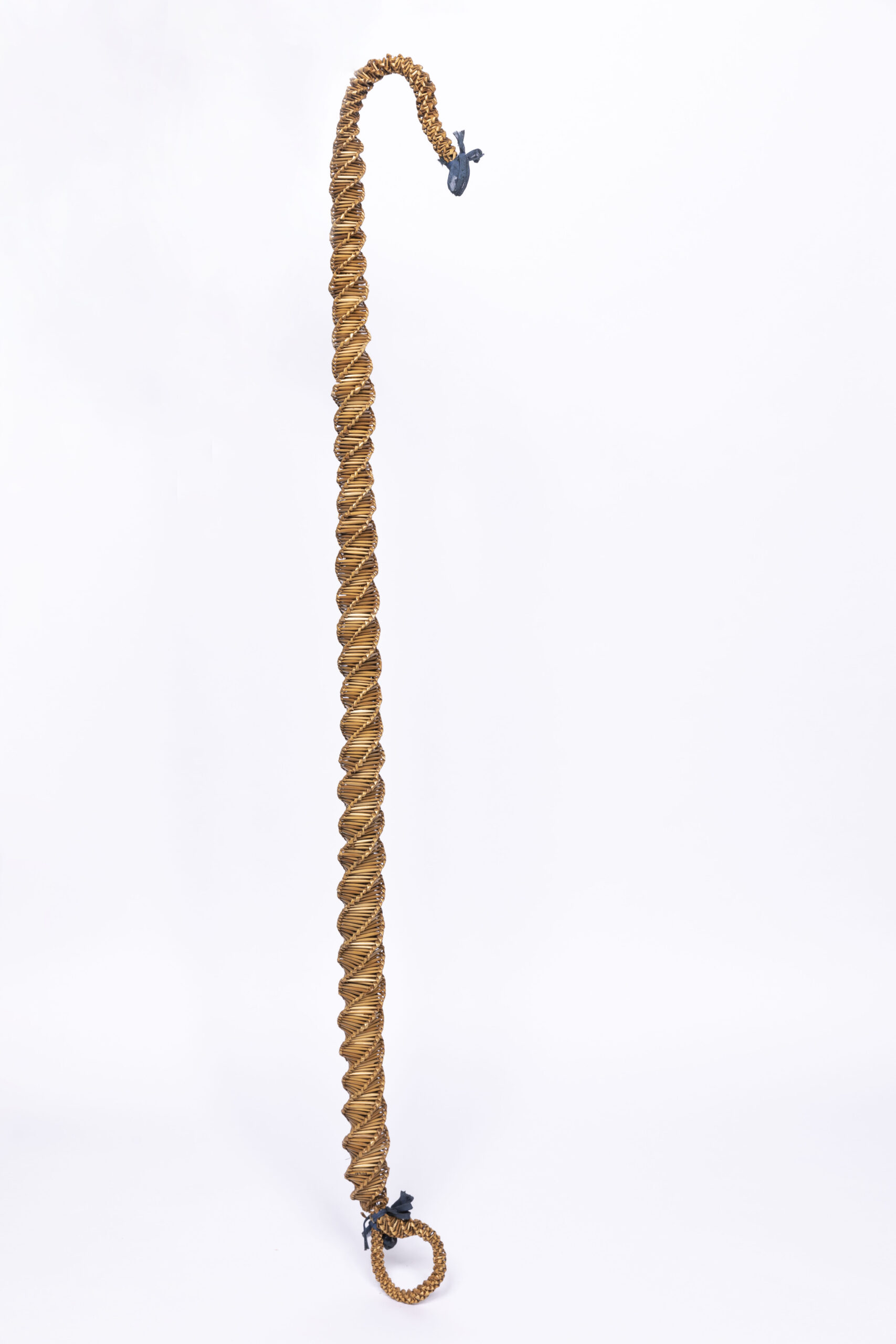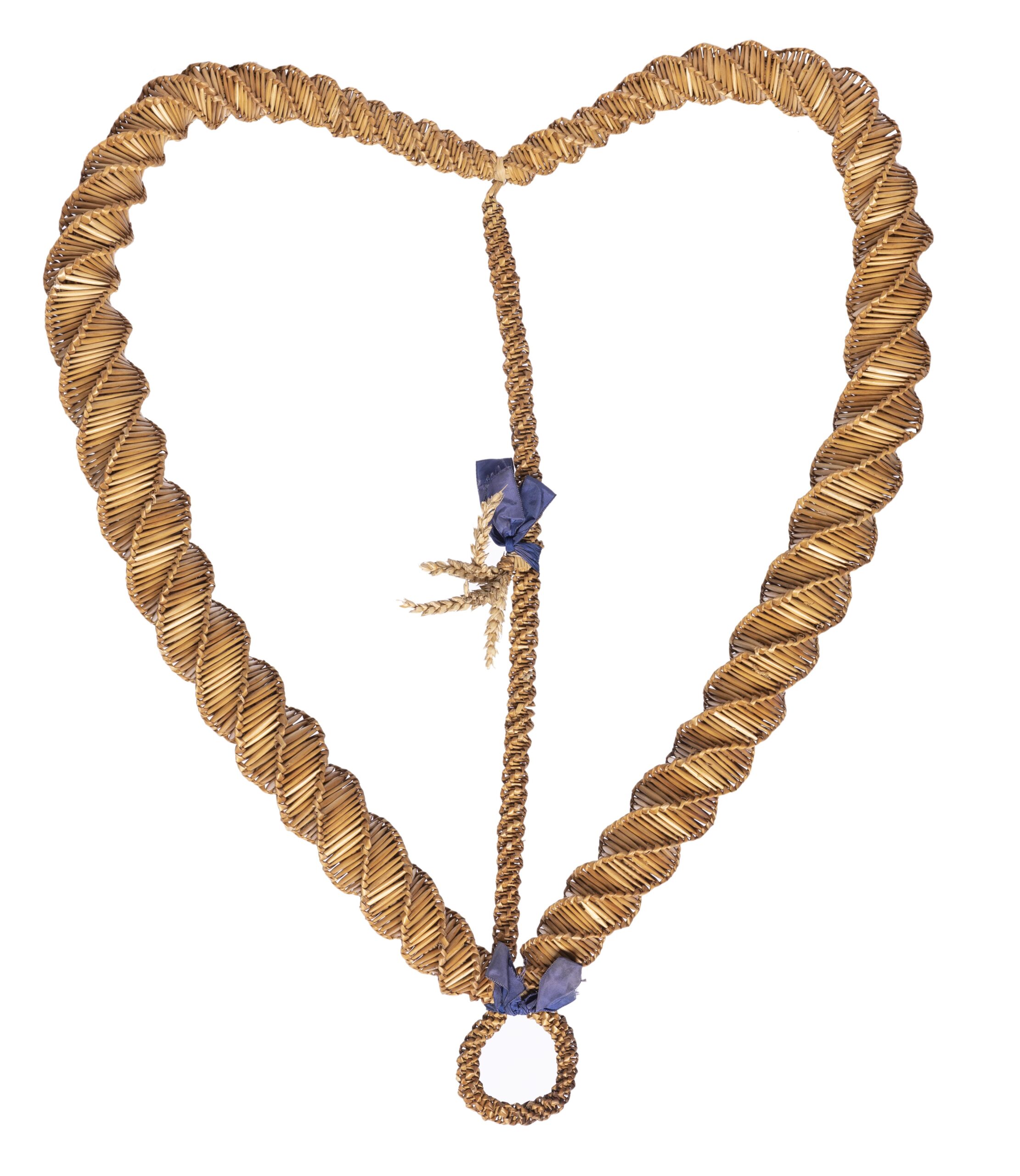 Fred Mizen, 'Corn Dolly' sculptures, 1951
---
Straw craftsman Fred Mizen made various sculptures for the Festival of Britain, including a large and much-celebrated Lion and Unicorn for the pavilion of the same name. As well as his sizeable designs, he also contributed a smaller series for the 'Country' pavilion. These were were displayed upstairs, tucked away from the main attractions of a building that also featured cutting-edge machinery, a massive merry-go-round artwork, and a huge, 46-metre-long wall-hanging.
Mizen's work was nature and countryside-themed—a shepherd's crook, scythe, barley fork, hay rake, and bird table. There was also imagery referential to Britishness—a crown, heart, and anchor. The farm symbols acknowledged the agricultural origins of straw and rural roots of strawcraft skills, such as corn dolly making, thatching, and plaiting. The other icons reinforced ideas about sovereignty, stasis, and continuity.
The smaller strawcraft pieces came to The MERL in 1952. A few years later  in 1954, they featured in a live BBC broadcast from the Museum, with several suspended from the porch of the building. Alongside other collections used in this context, they provided a suitable backdrop for a programme hosted by founding editor of The Archers, Godfrey Baseley. By this period decorative strawcraft was a folk revival of a craft that had been sidelined by changing attitudes, so it was apt that it found its niche at the heart of a Festival of mid-century modernity.
Curator of MERL Collections, Dr Ollie Douglas, explores corn dolly revivals and Mizen's Festival of Britain straw craft, as published in issue 101 of Selvedge magazine and shared with their kind permission.