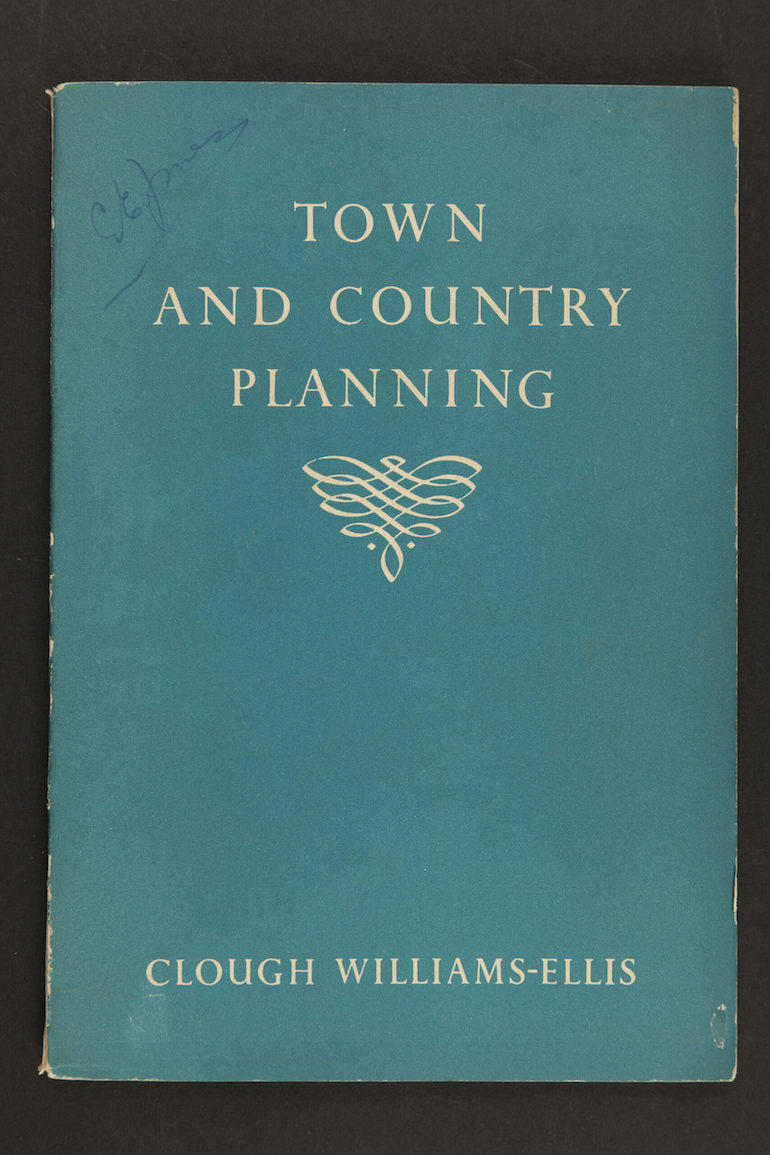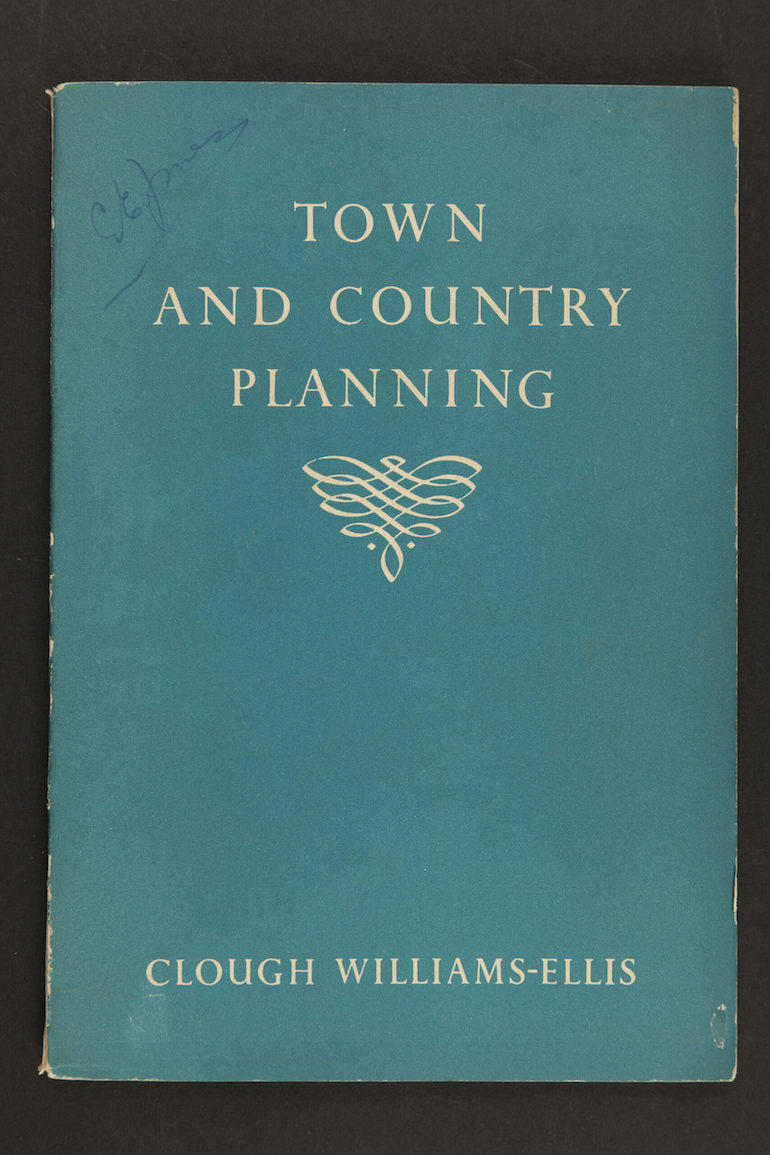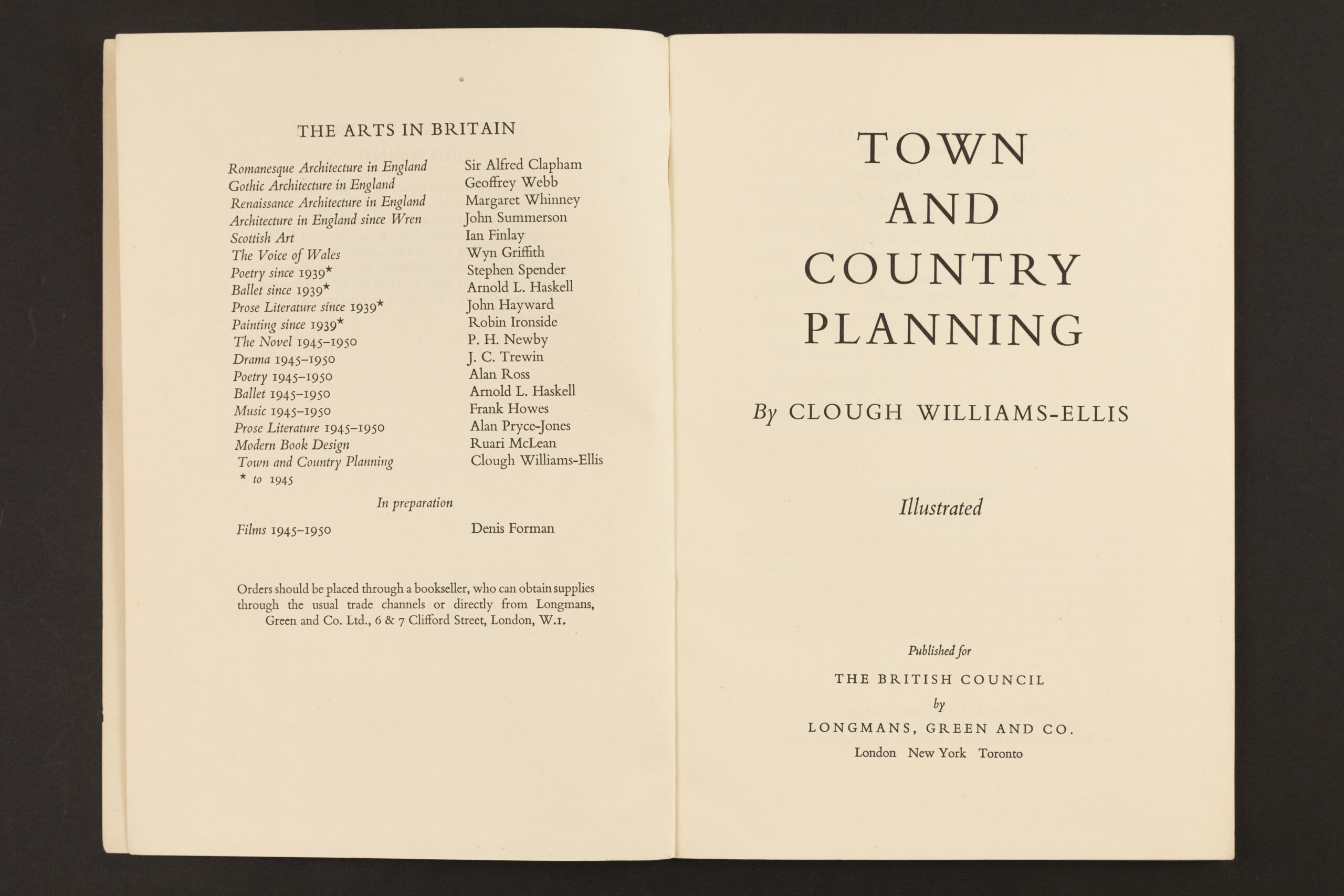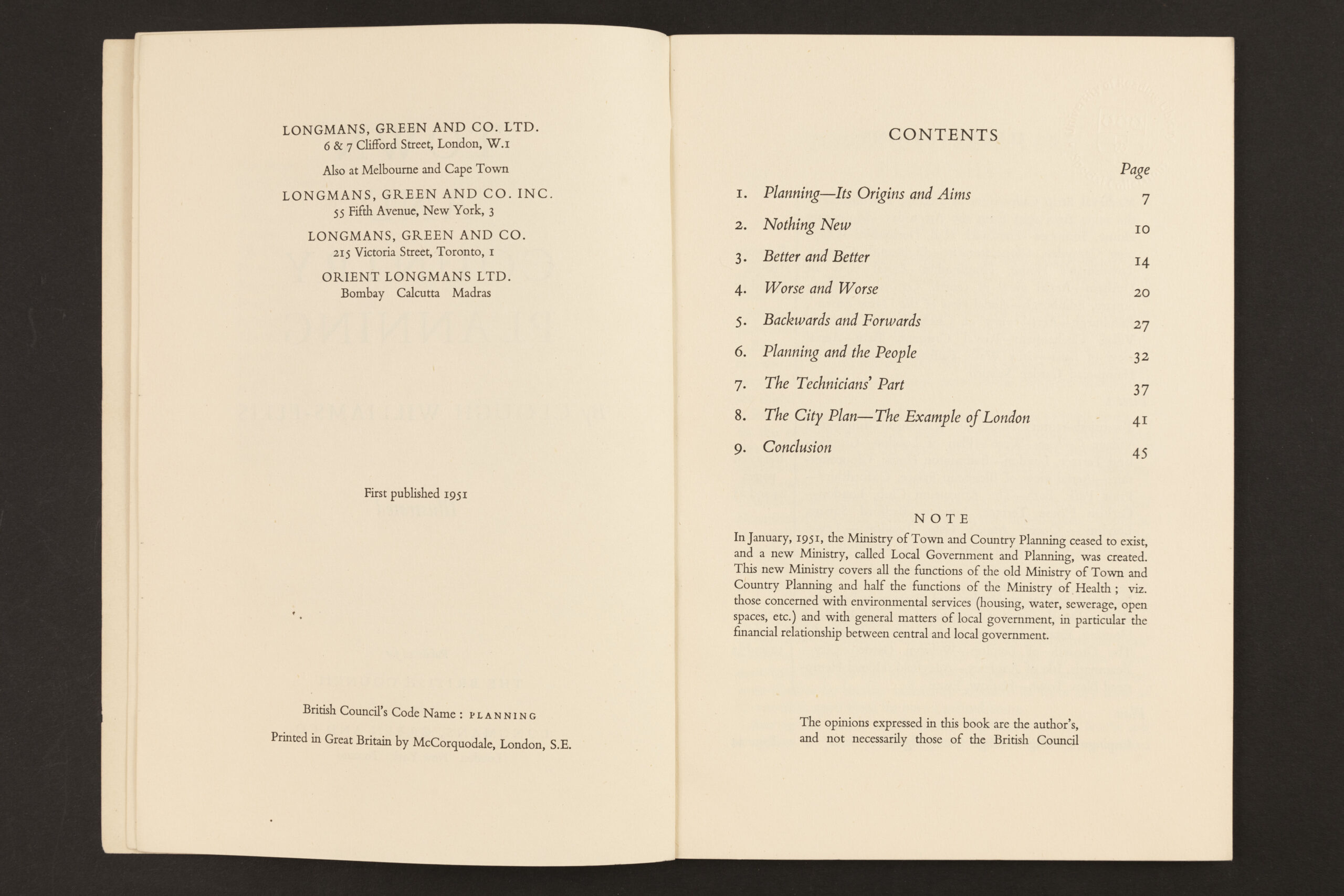 Clough Williams-Ellis, Town and Country Planning (British Council, 1951)
---
This pamphlet was the eighteenth in a series of booklets published under the auspices of the British Council. Called The Arts in Britain, these provided accessible summaries concerning different aspects of British cultural life, including architecture, art, music, drama, poetry, dance, film, design, and other forms of creative practice. This volume offered a survey of the role and importance of landscape planning. The British Council was formed during the interwar period to promote stronger cultural relations between the UK and other nations.
This particular text came at a time of transition in relation to town and country planning debate, policy, and investment. The UK was in the midst of a significant phase of post-war reconstruction. In January 1951, bolstered by new social ideas, a new Ministry of Local Government and Planning was established. This was designed to merge controls concerning architectural expansion with other strategic functions concerning public health and governance. Questions of water, sewerage, and provision of open spaces were to be addressed alongside the drive for new housing.
Clough Williams-Ellis, the author of this text, was a well-known architect and a regular voice in debates concerning rural conservation. His 1927 book, England and the Octopus, was a popular success and offered a powerful argument against the unchecked tentacles of urban expansion, which he claimed were stretching out and destroying the countryside. Development of his most famous project—the Italianate new town of Portmeirion, Wales—was also well underway by the time he wrote the British Council booklet.
This entry was added as part of The MERL's 70th anniversary project, 51 Voices.