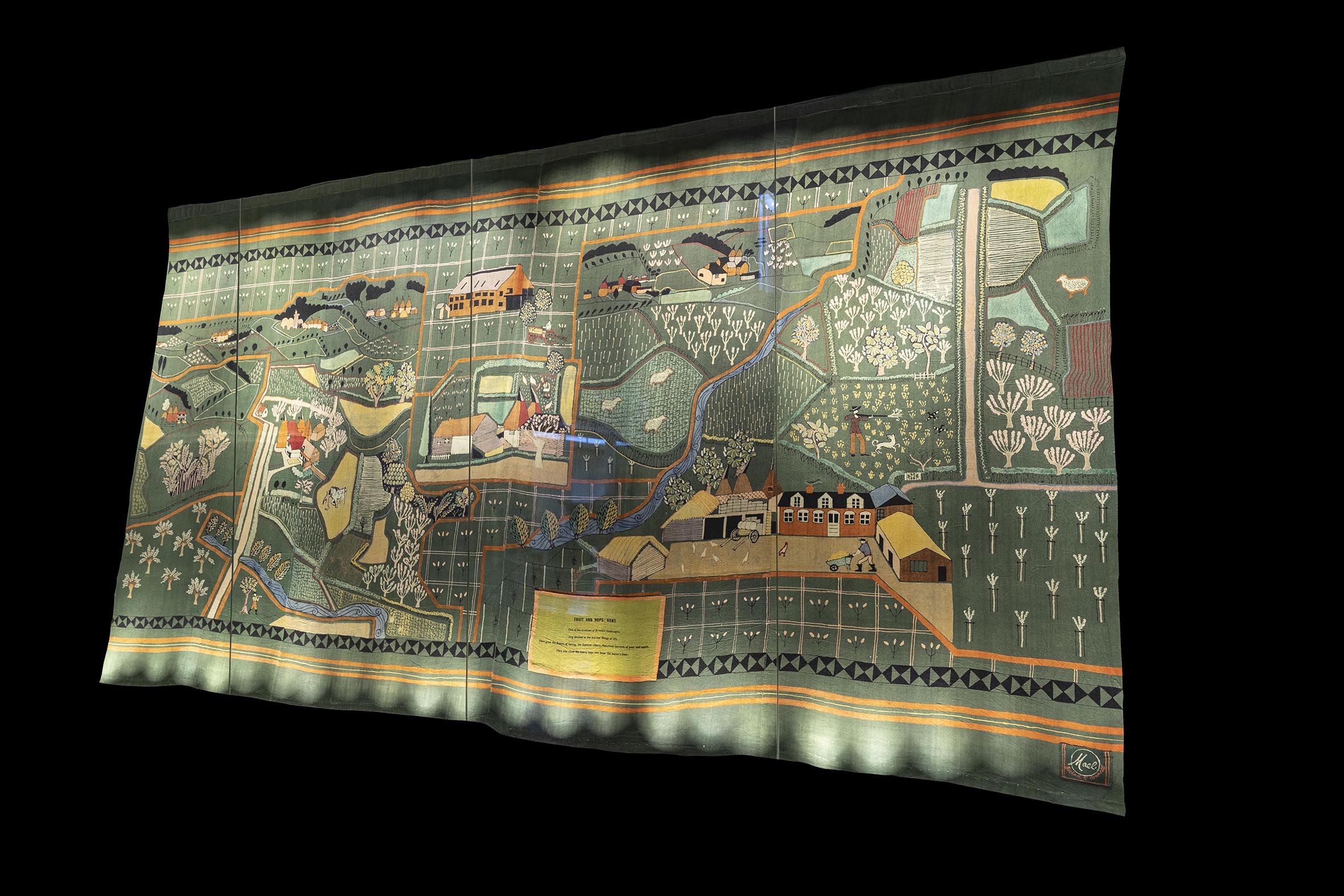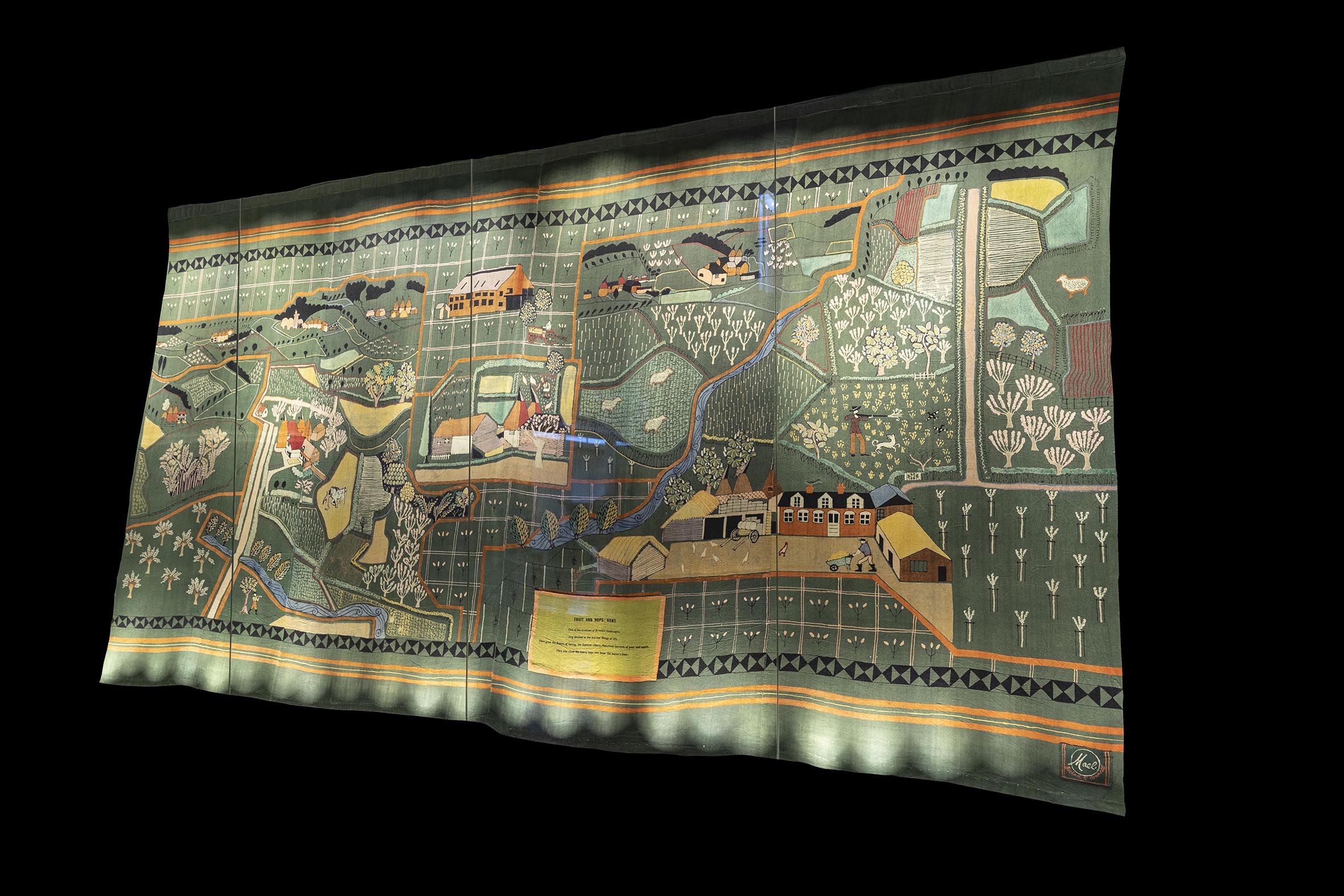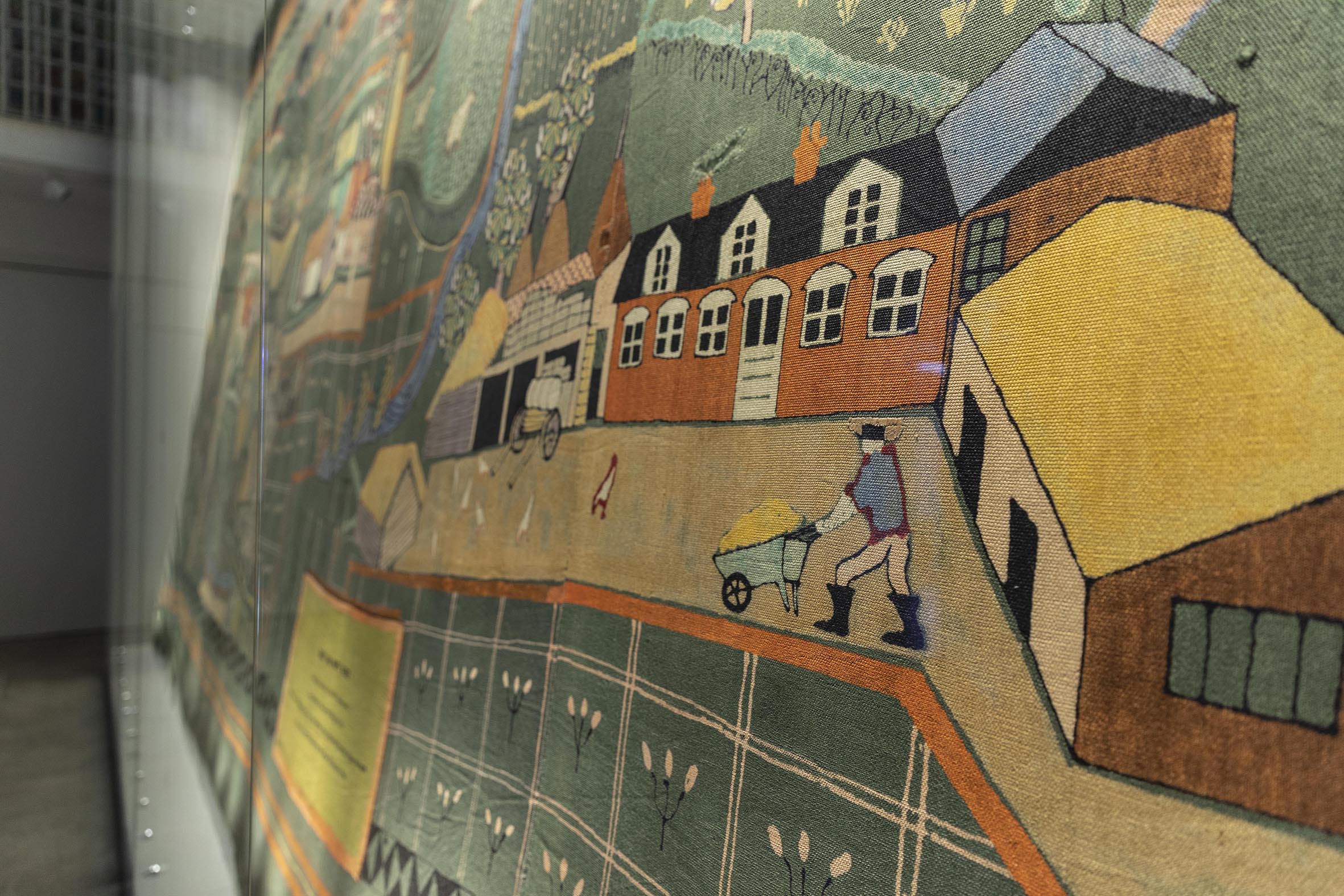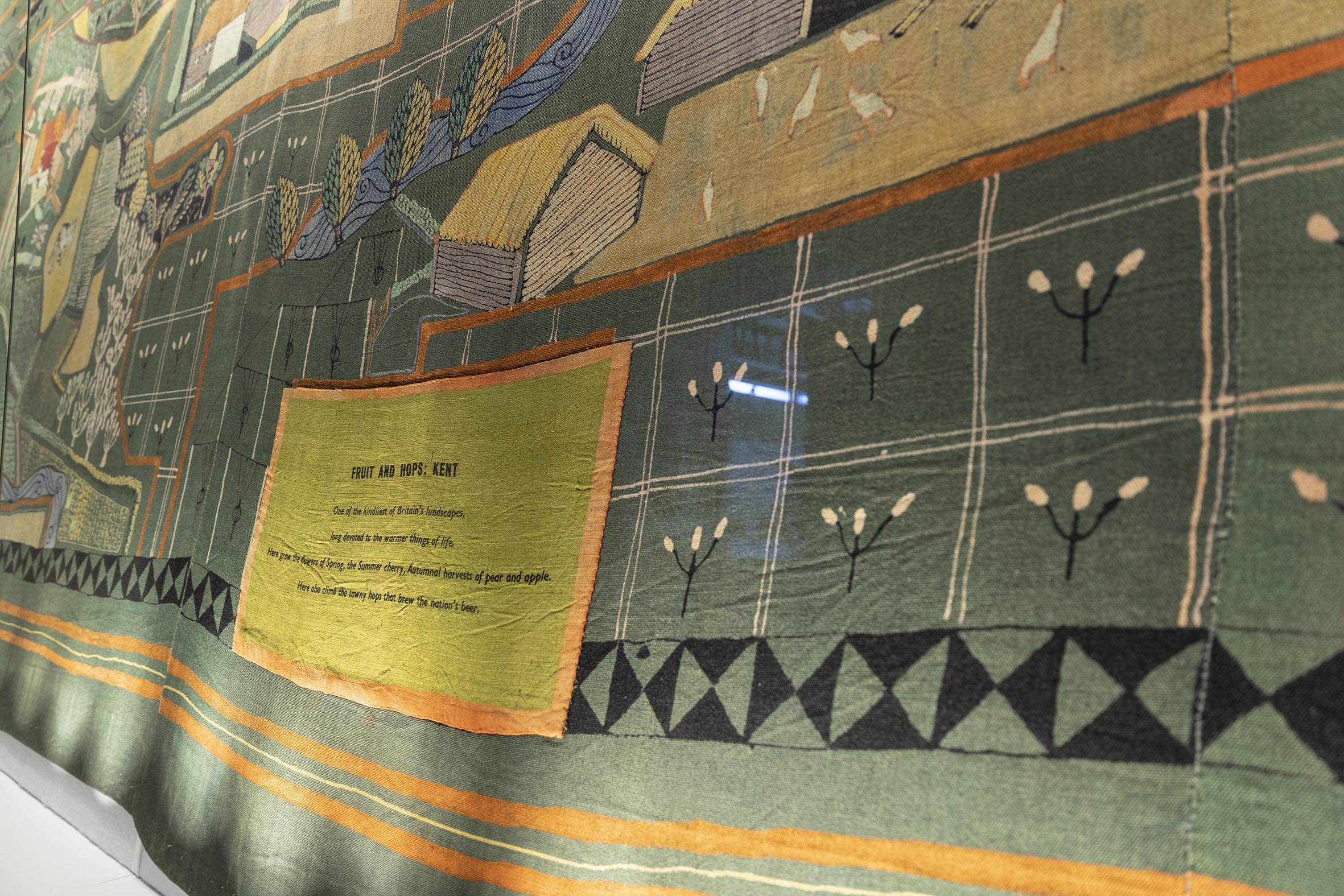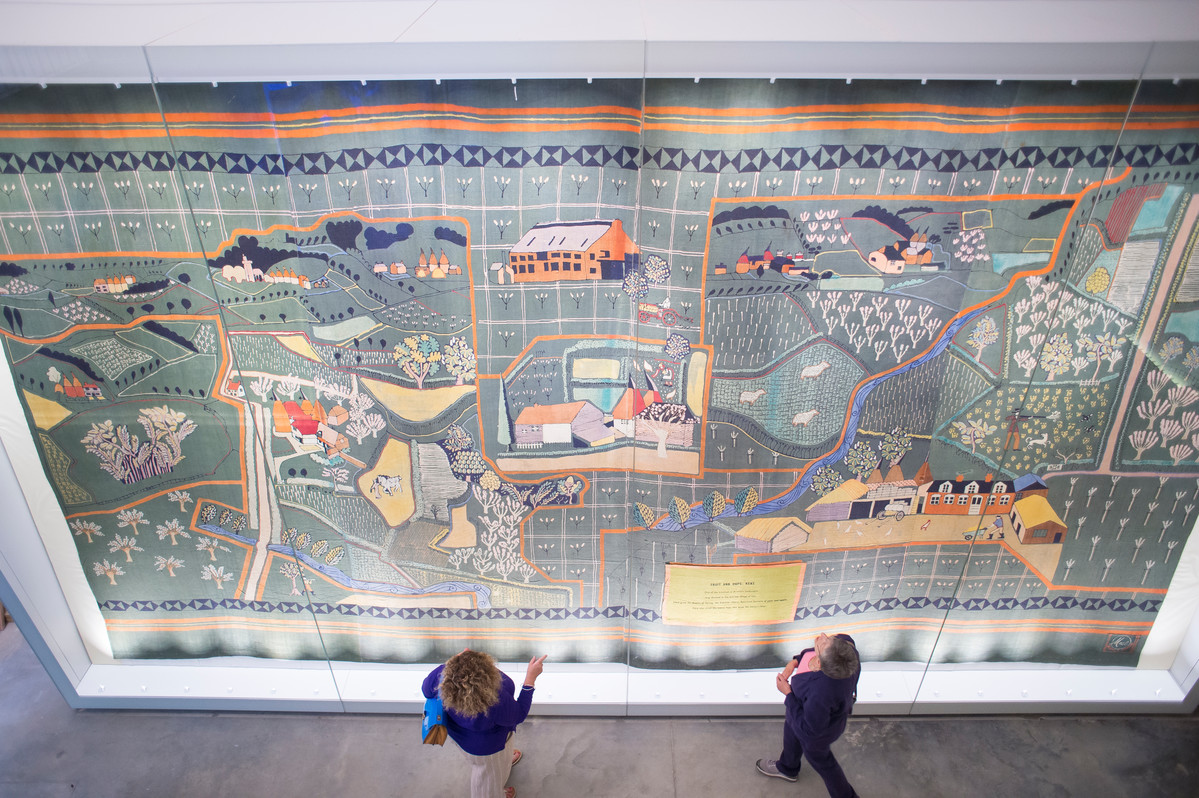 Michael O'Connell, Diversity of British Farming Wall-Hangings, 1951
---
This huge textile depicting Kent is one of nine sections—a key, an introductory panel, and seven landscapes—that formed a 46-metre long display in the Country Pavilion of the Festival of Britain. It was designed by artist Michael O'Connell and the panels made with the help of his assistants Iris and Betty Sheridan. The pieces were produced using special dyes, wax-resist techniques, and stitched fabric panels. The Kent panel was on display at The MERL from 2016 to 2021, when it was swapped with the Cheshire panel.
Much of what we know about them is due to research by the late Jill Betts. During the 1990s she pieced together the story of their creation and installation at the Festival site. The story she would capture stopped with the Festival, but the continuing narrative of their use in other early displays is similarly fascinating. In July 1952, soon after arriving at The MERL, they served as backdrops for the Museum's trade stand at the Royal Agricultural Show in Devon. One of the series was sent on loan to York Castle Museum in 1955.
The most intriguing, albeit incomplete, story of their post-London use emerged from papers held at The MERL. Immediately after they were removed from Southbank in 1951 and before their arrival at The MERL in mid-1952, the hangings went to Cape Town. There they were intended for use in Van Riebeck's Festival. This was a white supremacist celebration of early apartheid and of colonial South Africa. It remains unclear if the wall-hangings were actually ever used in Cape Town. If they were then they featured in one of the first major events to be publicly boycotted by resistance organisations.
Click here to read two poems by students from the University of Reading, written as part of The MERL's 70th anniversary project, 51 Voices.
Click here to watch Dr Ollie Douglas talking about this artwork, as part of The MERL's 70th anniversary project, 51 Voices.