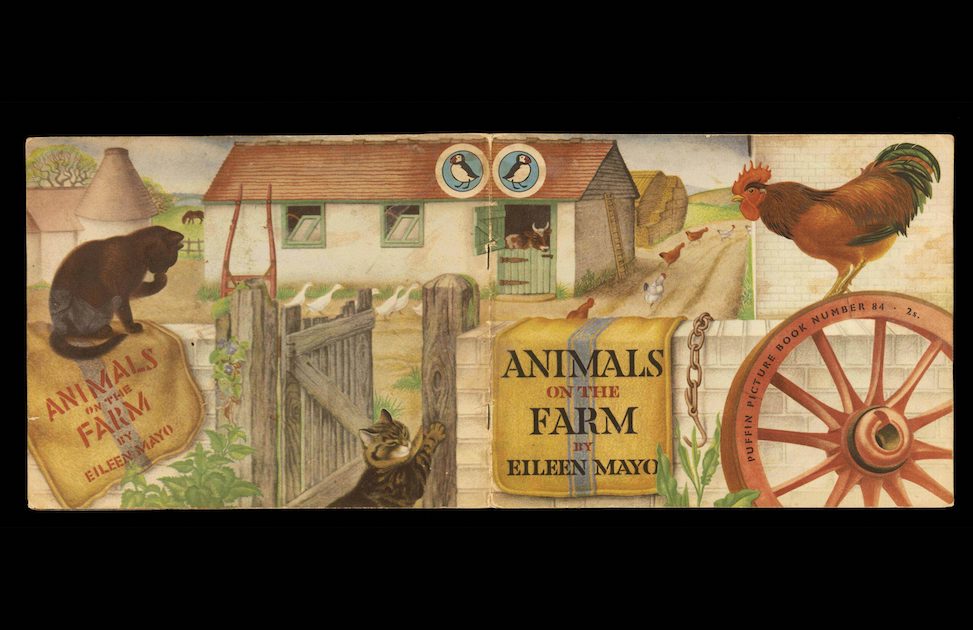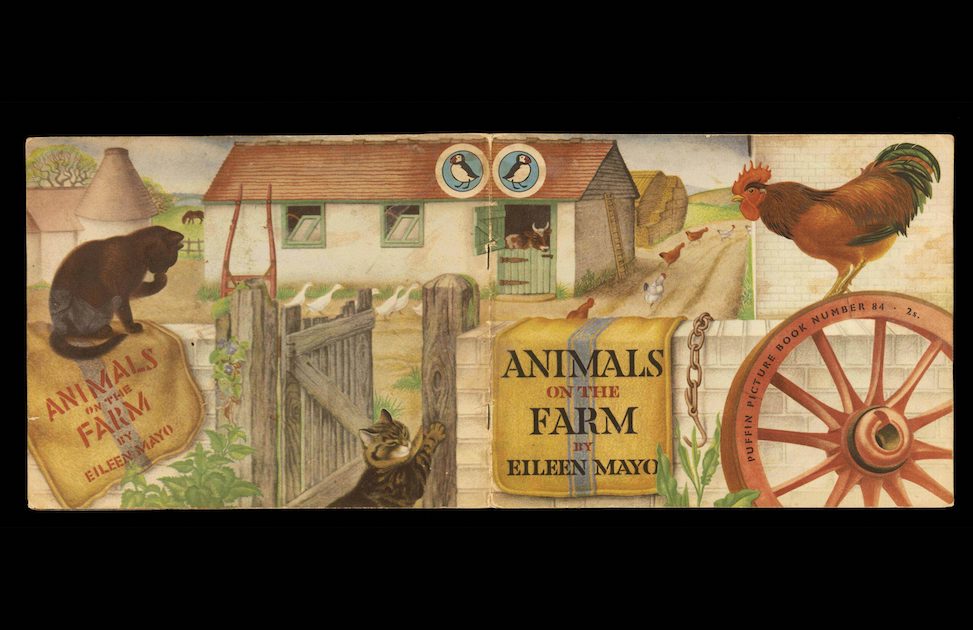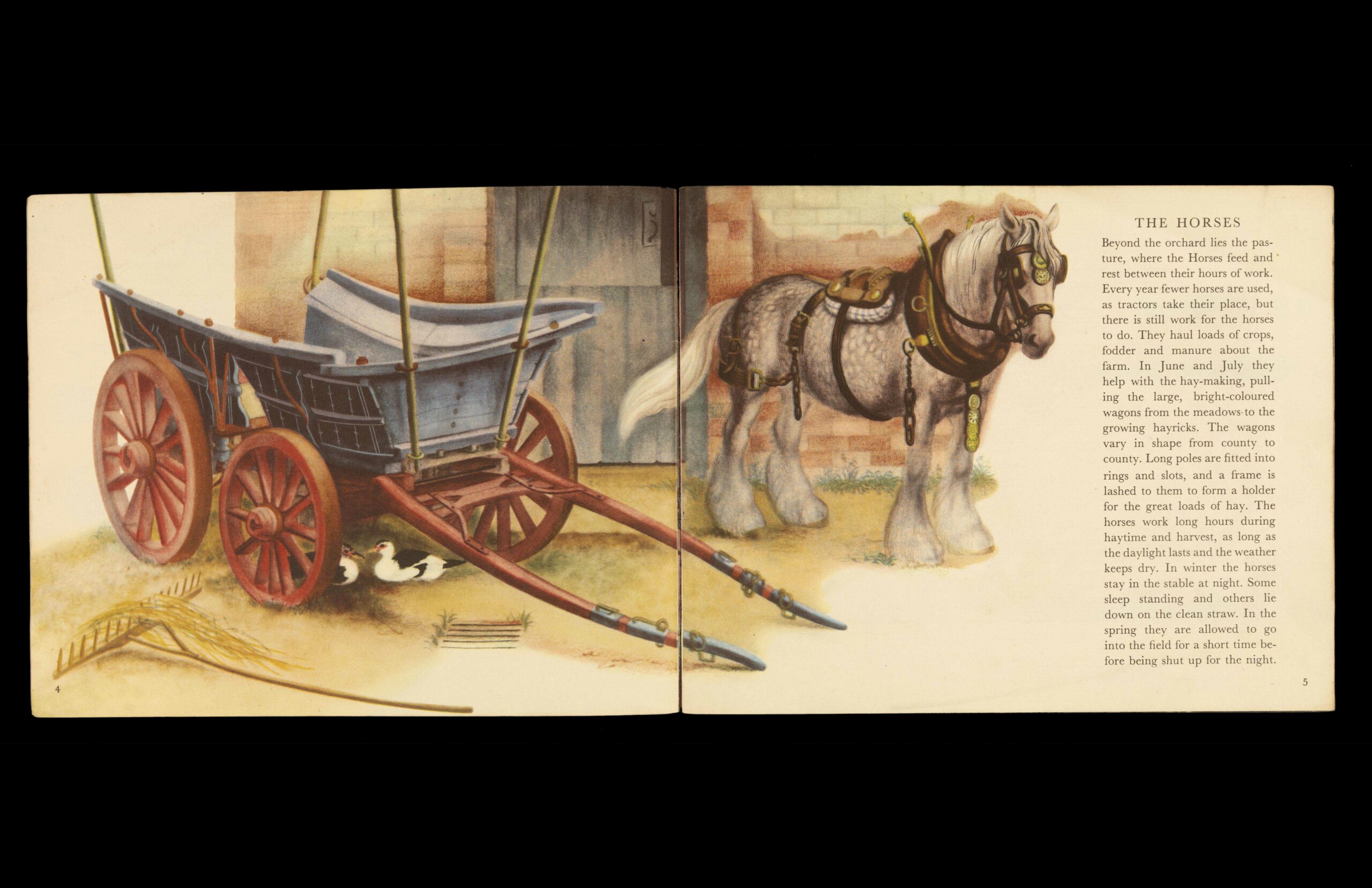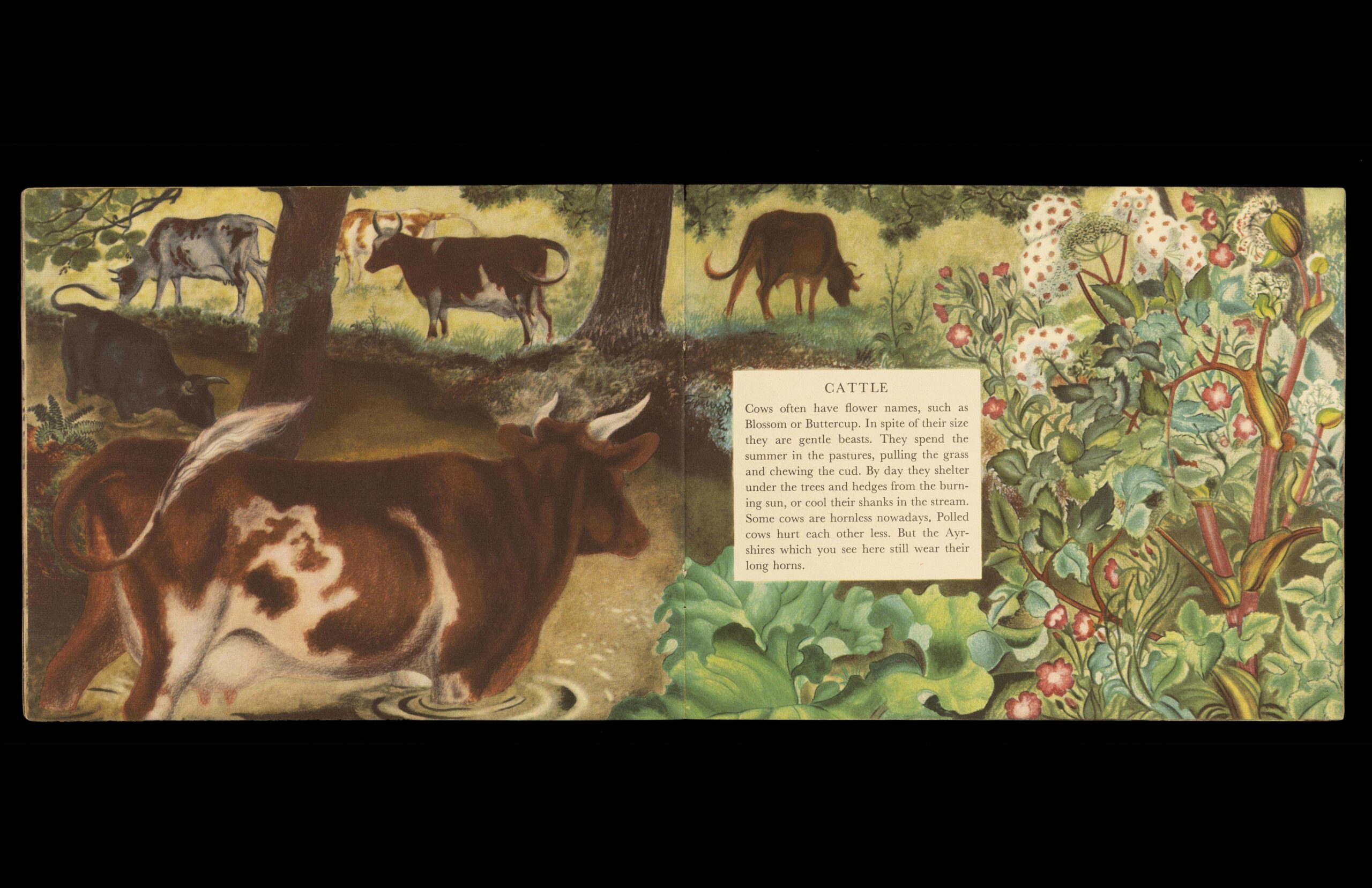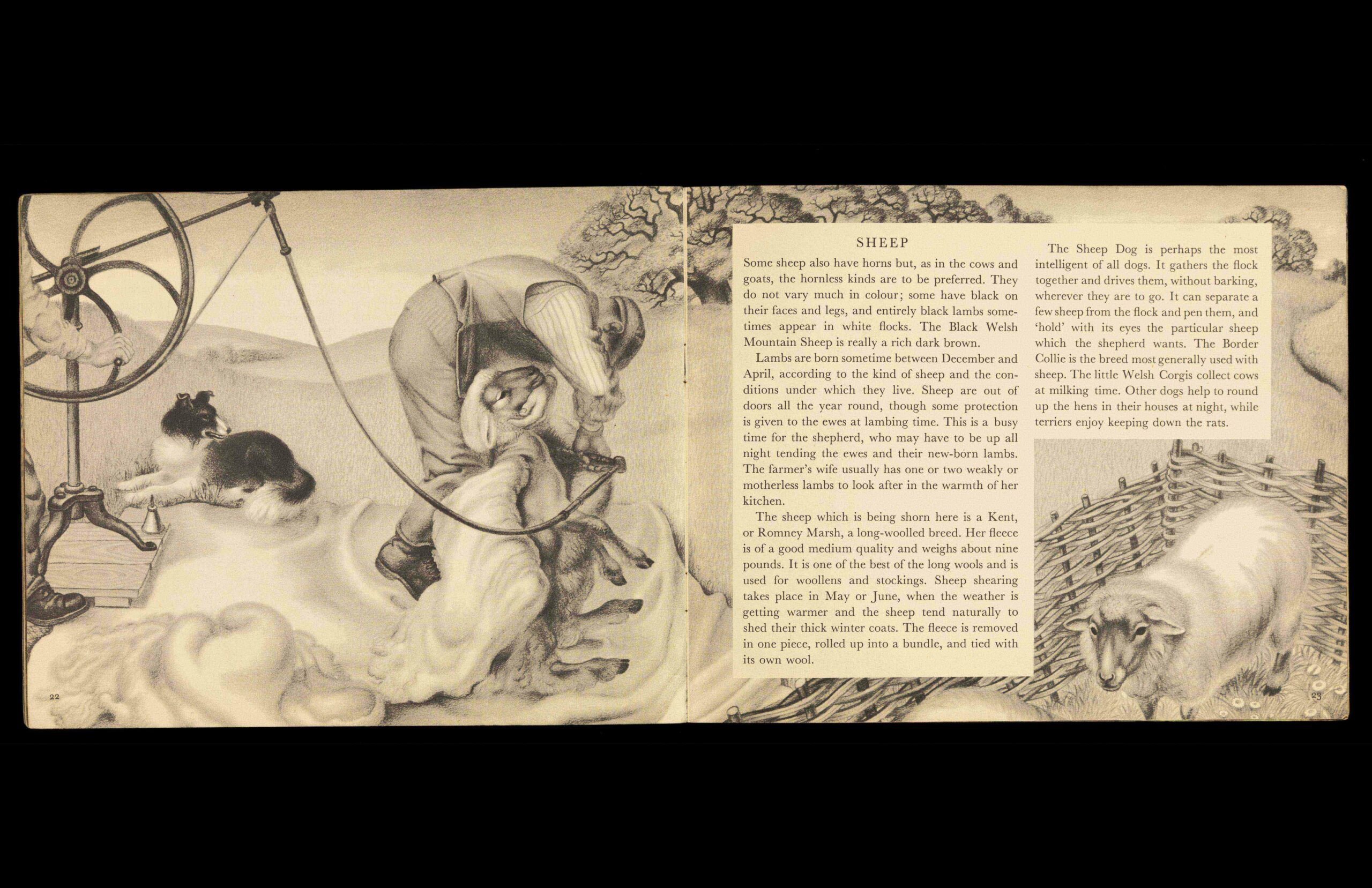 Eileen Mayo, Animals on the Farm (Harmondsworth: Penguin, 1951)
---
The images in this children's book offered a vision of an old-fashioned and mixed farm economy, complete with heavy horses, poultry, cattle, goats, pigs, sheep, and other creatures. Along with the detailed text these images offered a nostalgic story of farming at a time when agriculture was undergoing significant changes. Sheep were shown being sheared with hand-powered machines and kept in pens made from traditional hurdles.
This world was the creation of Eileen Mayo, a talented artist and designer who was skilled in a huge range of media. Alternating colour plates and monochrome illustrations offered a rich visual encyclopaedia. Although the text focused largely on unchanging aspects of farm life, the passage on heavy horses referred to their slow decline and to the creeping impact of tractors. In 1952, shortly after this book was published, Eileen Mayo moved to Australia.
The book was number 84 in the Puffin Picture Book series. It followed on from a number of other rurally-themed volumes including at least one that addressed the impact of modernity head-on. Number 37 in the series was A History of The Countryside written and illustrated by Margaret and Alexander Potter, as published in 1944. It featured crawler tractors, wartime land reclamation, and the ribbon development of suburban sprawl.
Watch this space to read a more detailed examination of this book by Special Collections Librarian Fiona Melhuish, written as part of The MERL's 70th anniversary project, 51 Voices.