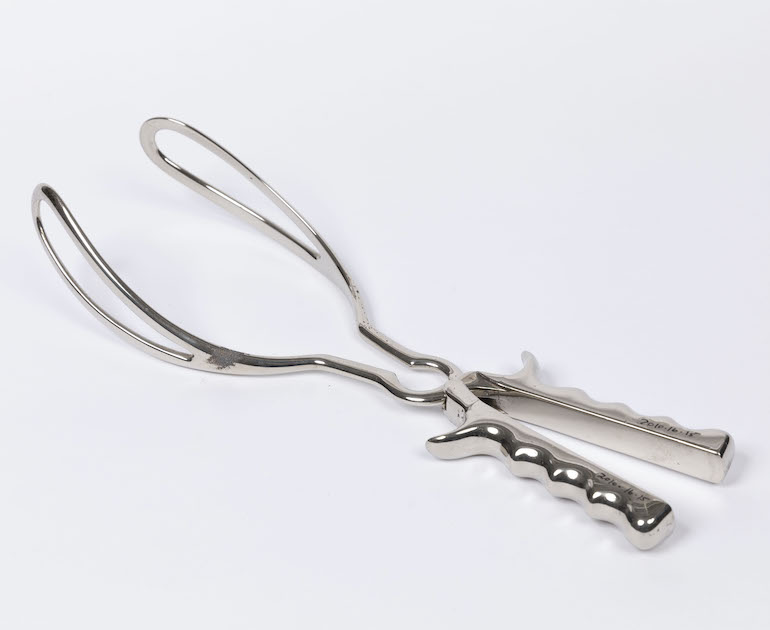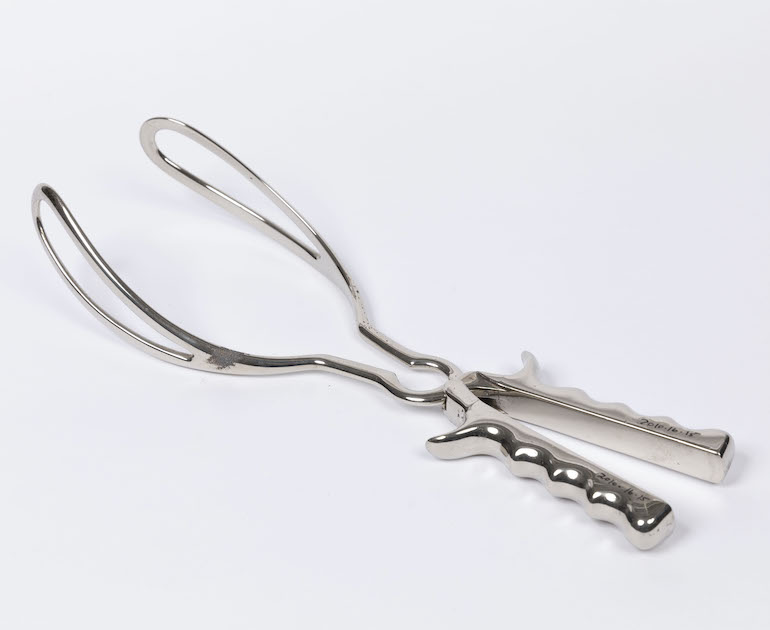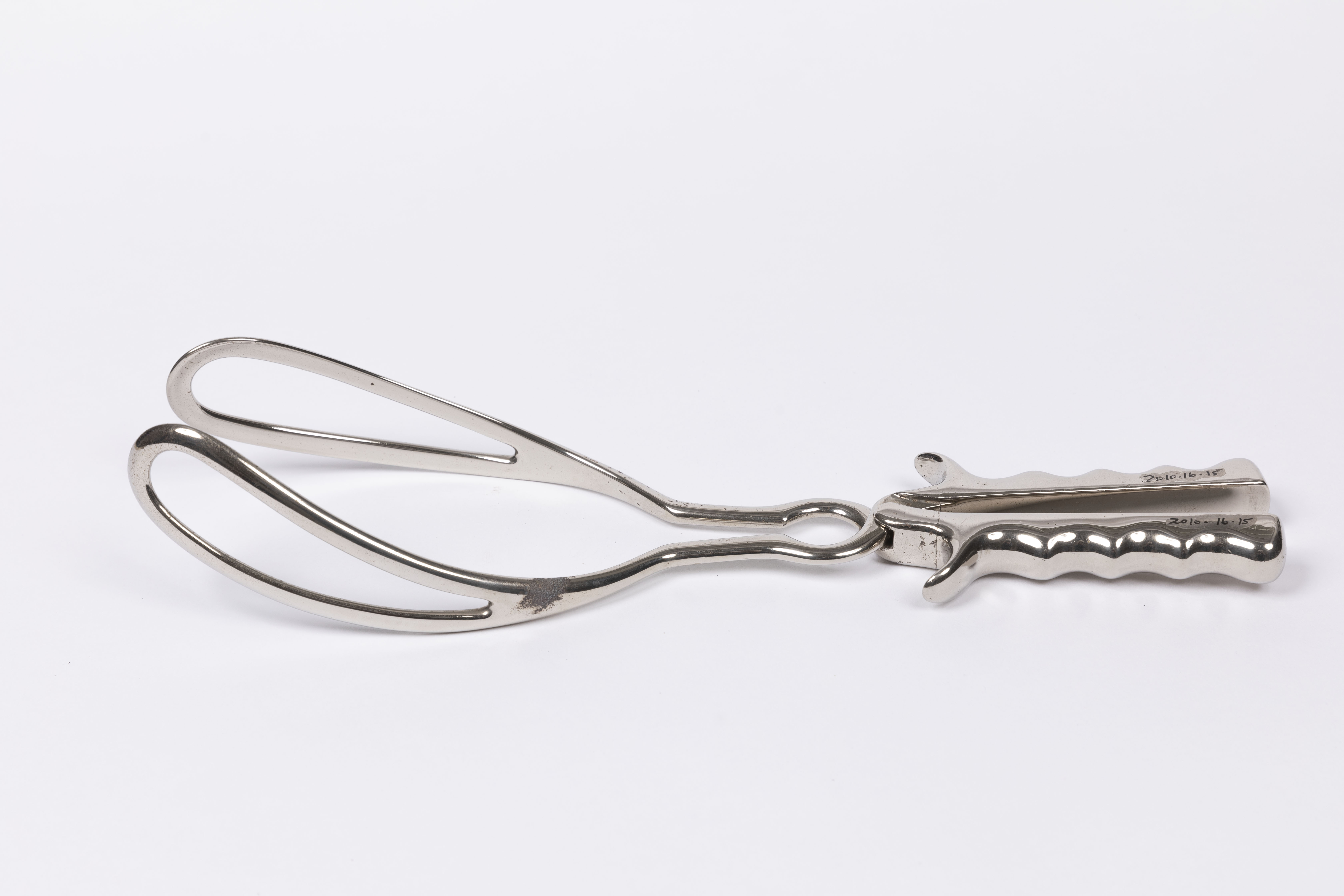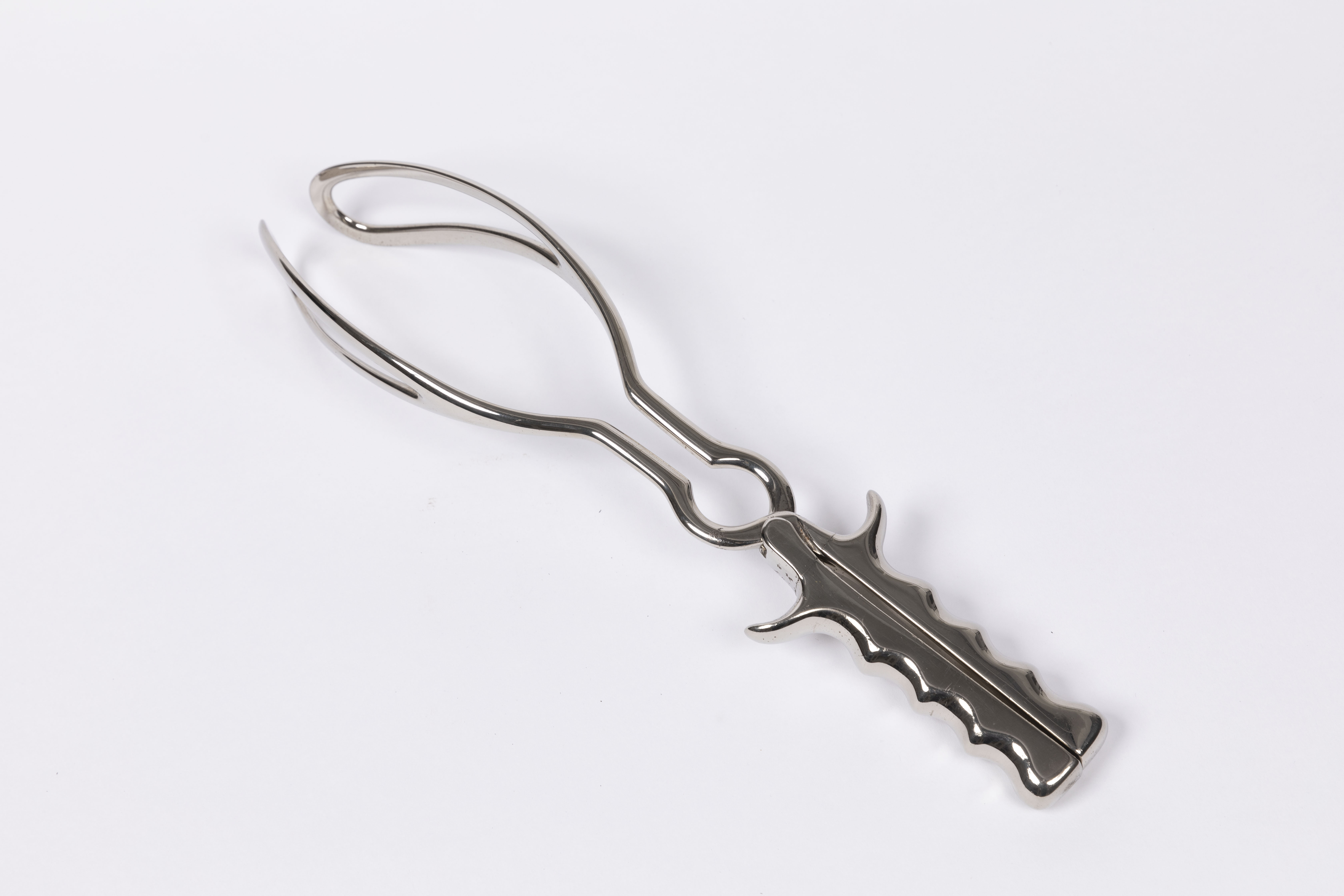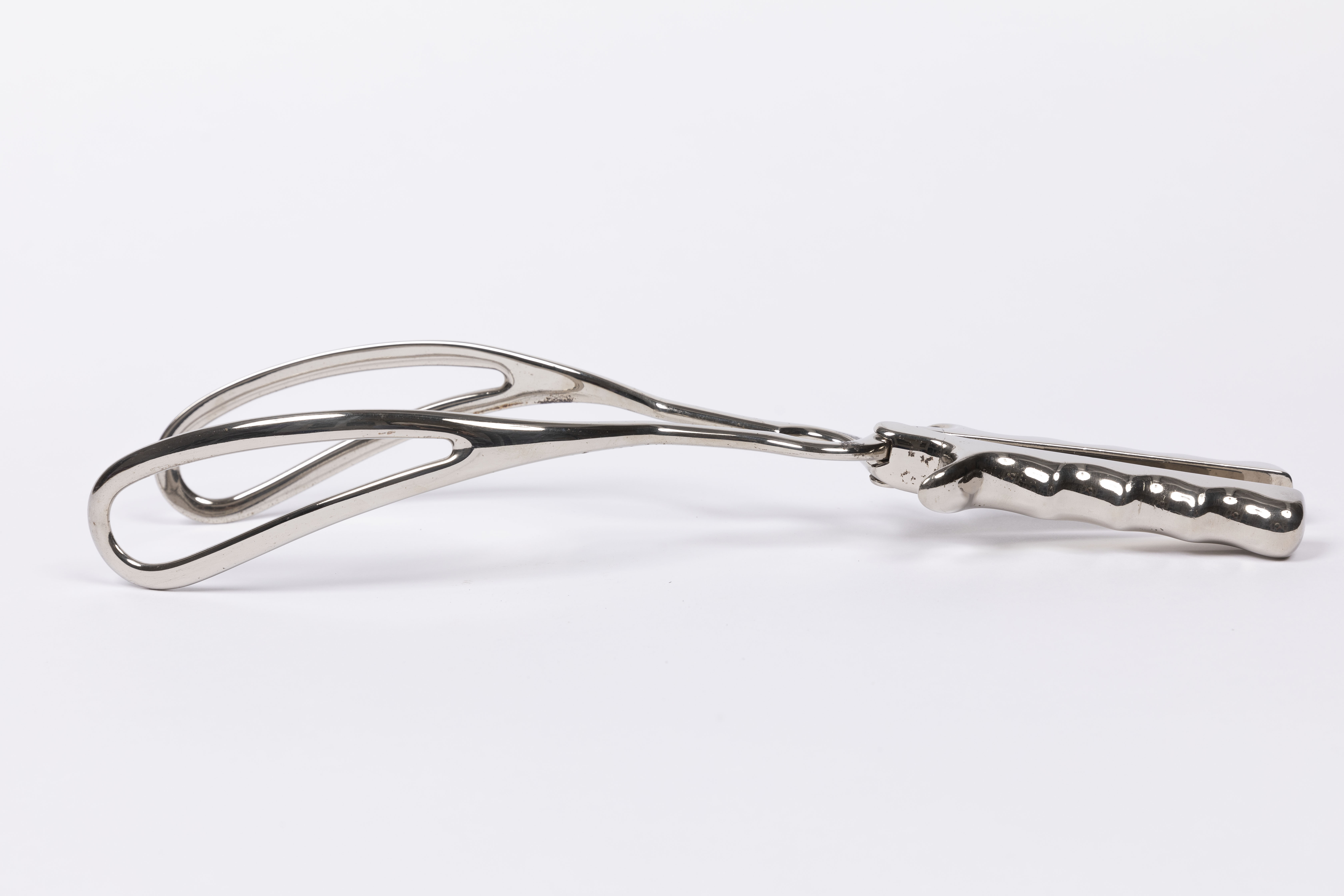 Stainless steel obstetric forceps, 1950s
---
These obstetric forceps are among a handful of artefacts on loan to The MERL from the Berkshire Medical History Centre, the wider collection of which is housed at the Royal Berkshire Hospital. The forceps are part of a set used by a General Practice doctor in the mid-twentieth century. Like other doctors of the period, this GP would have attended home births and kept forceps to hand in case of difficult births.
These forceps are made from stainless steel, meaning they are of a type introduced during the interwar period. Although we know this particular set was in use in the 1950s, such equipment was not limited to this period. Obstetric forceps were first introduced in France and have been in active use in England since the sixteenth century. The basic design has not changed very much over the years. The two interlocking pieces are designed to be carefully inserted and then joined to help grip the baby and guide it from the birth canal.
The same 1950s period when these forceps were in use coincided with a post-Second World War period baby boom. The generation born at this time have often been referred to as 'baby boomers'. This period was also marked by the early years of the National Health Service, which had been formed in 1948. This new service brought health visitors, midwives, and GP services to the countryside as well as the town.
Read a fascinating exploration of obstetric forceps by our fantastic volunteer Gillian, written as part of The MERL's 70th anniversary project, 51 Voices.
Click here to find out about an amazing creative response to these forceps from artist Beatty Hallas and families near and far, as part of The MERL's 70th anniversary project, 51 Voices.