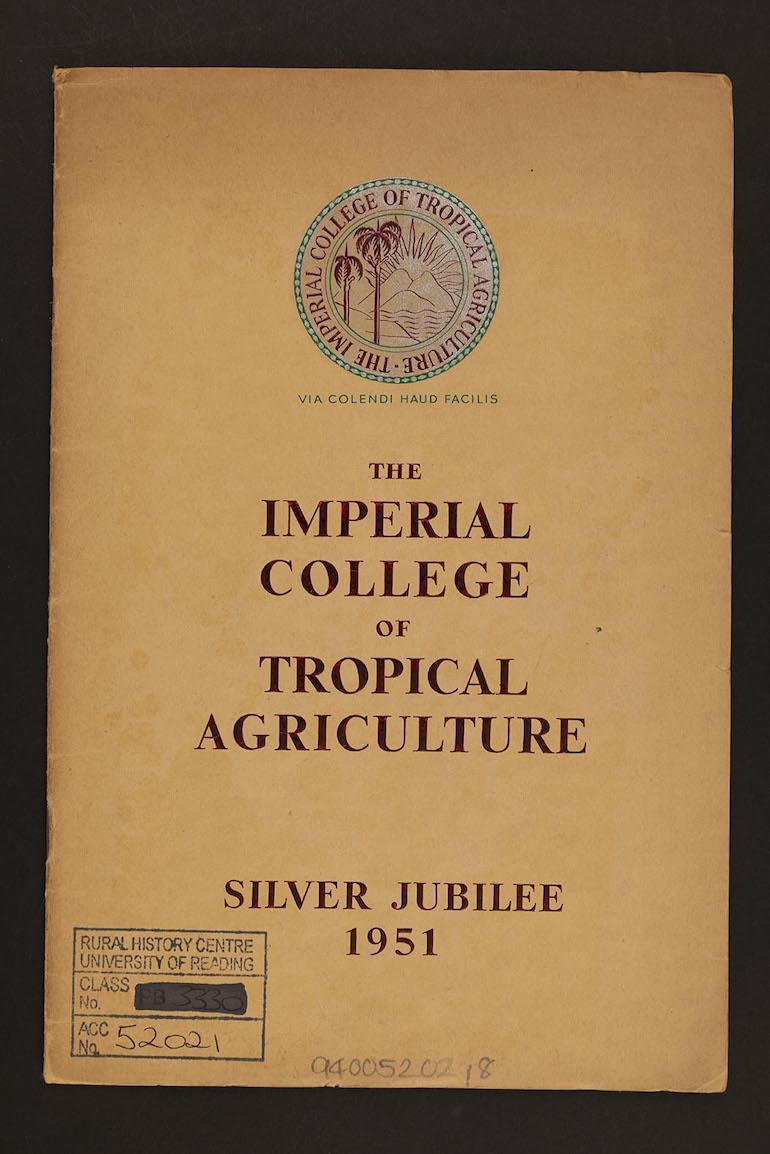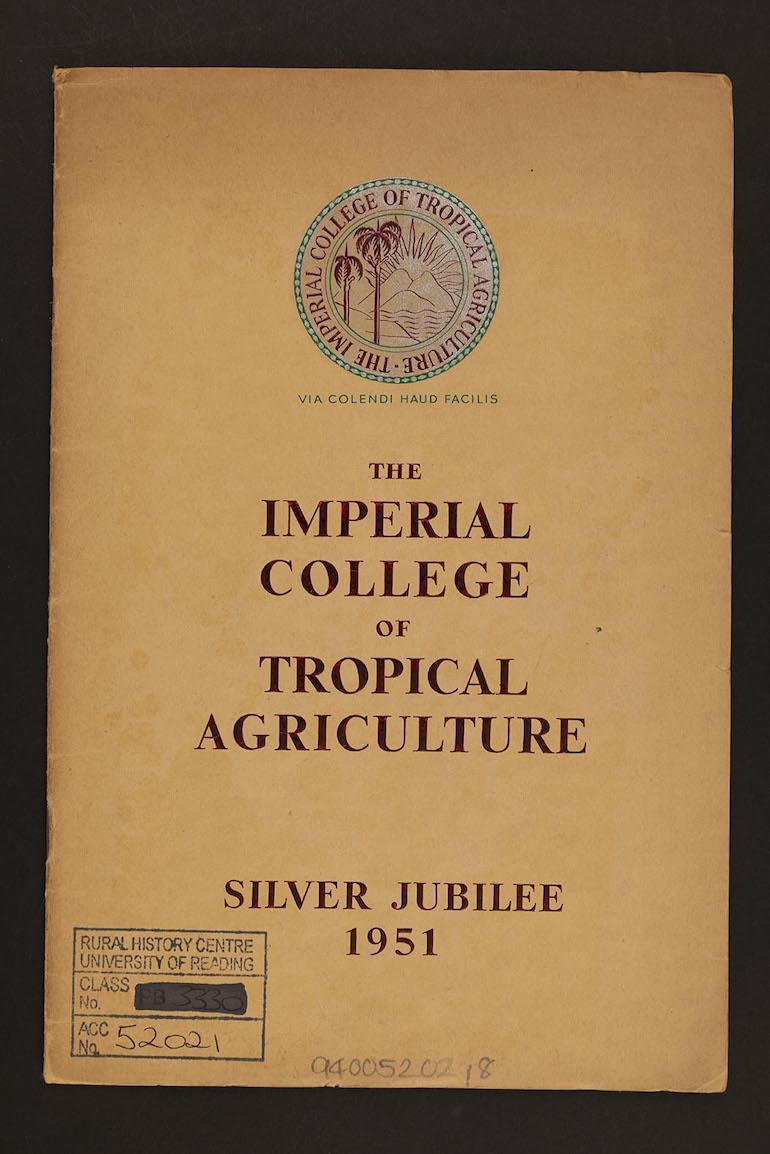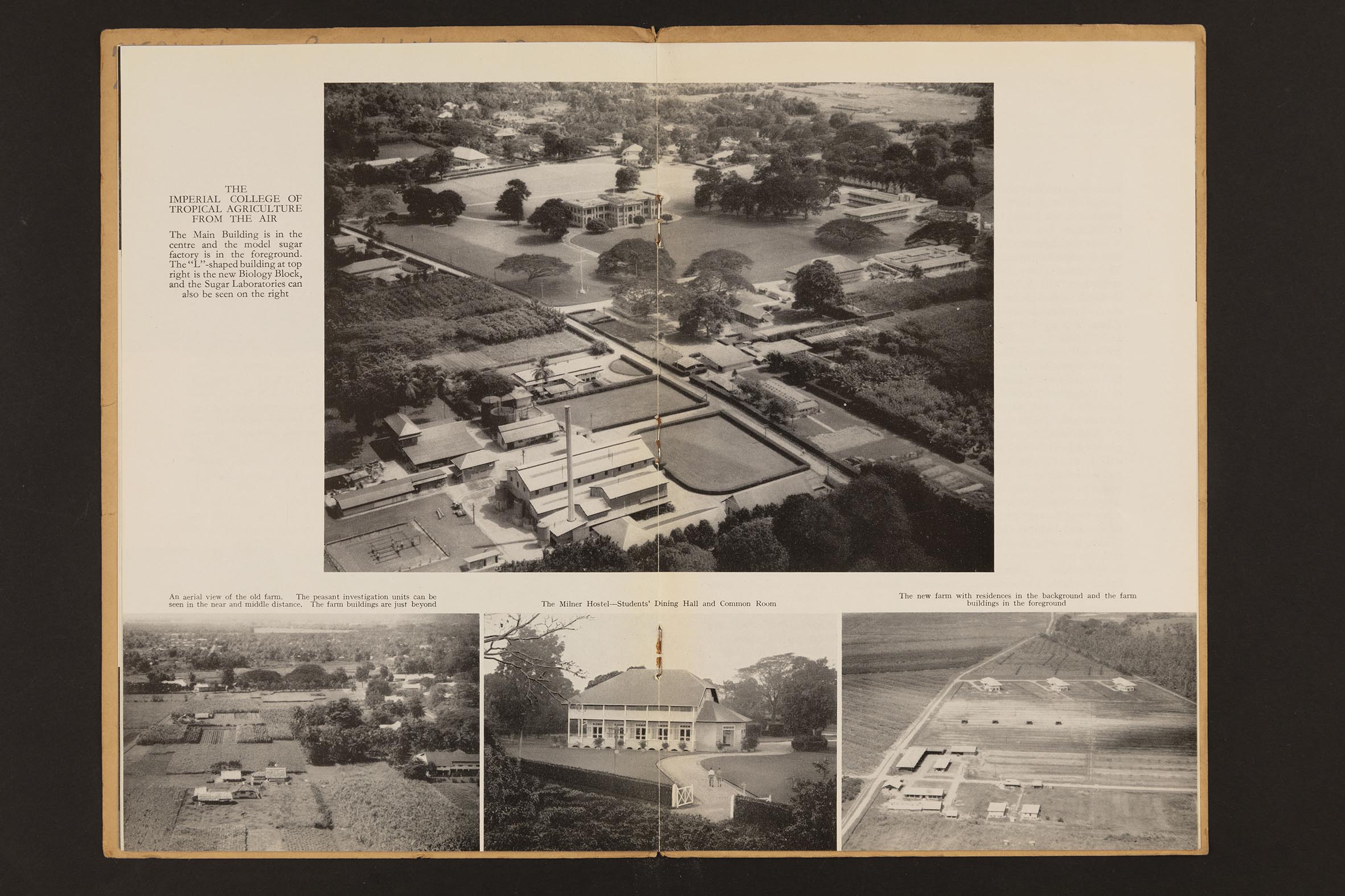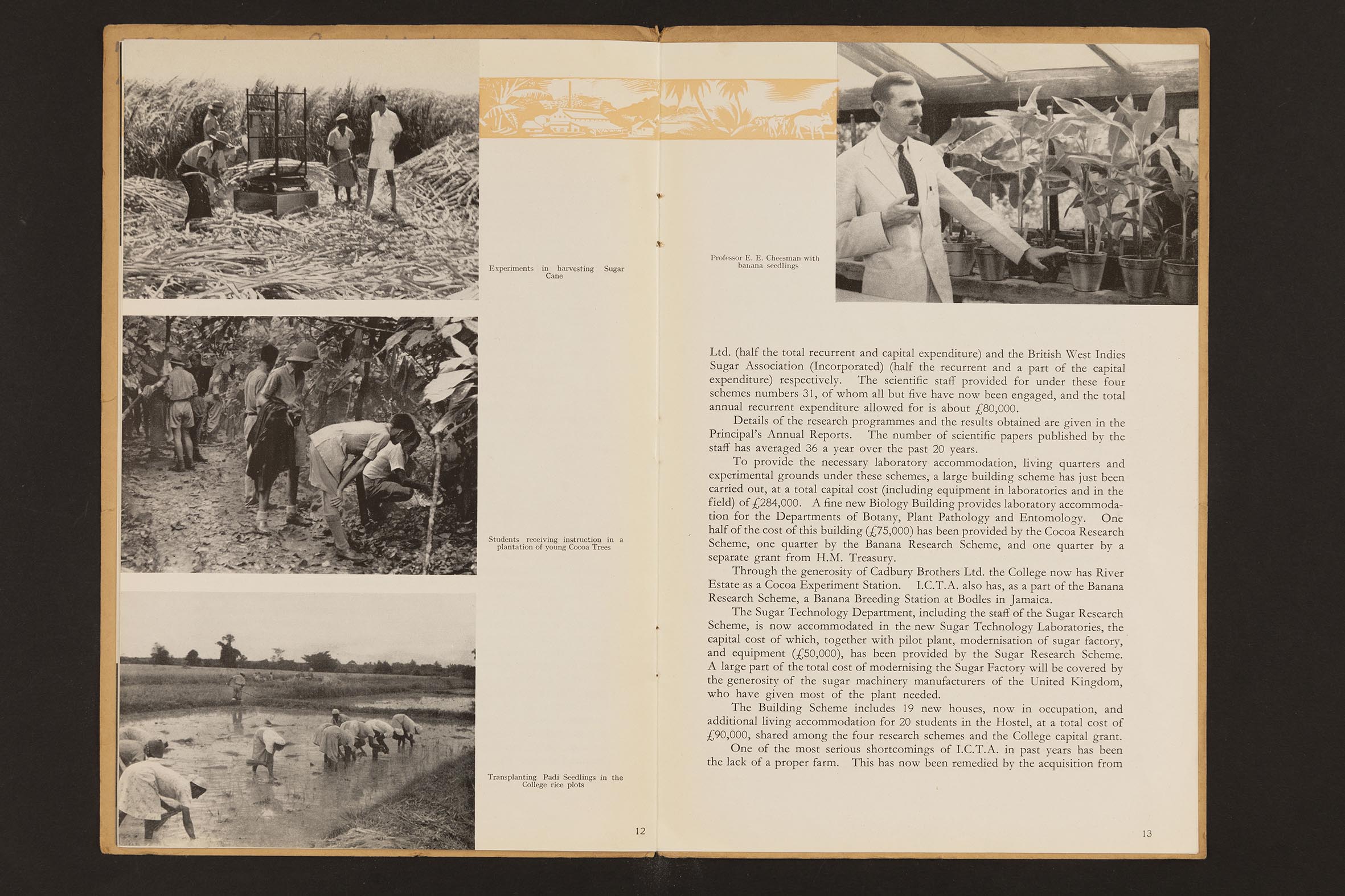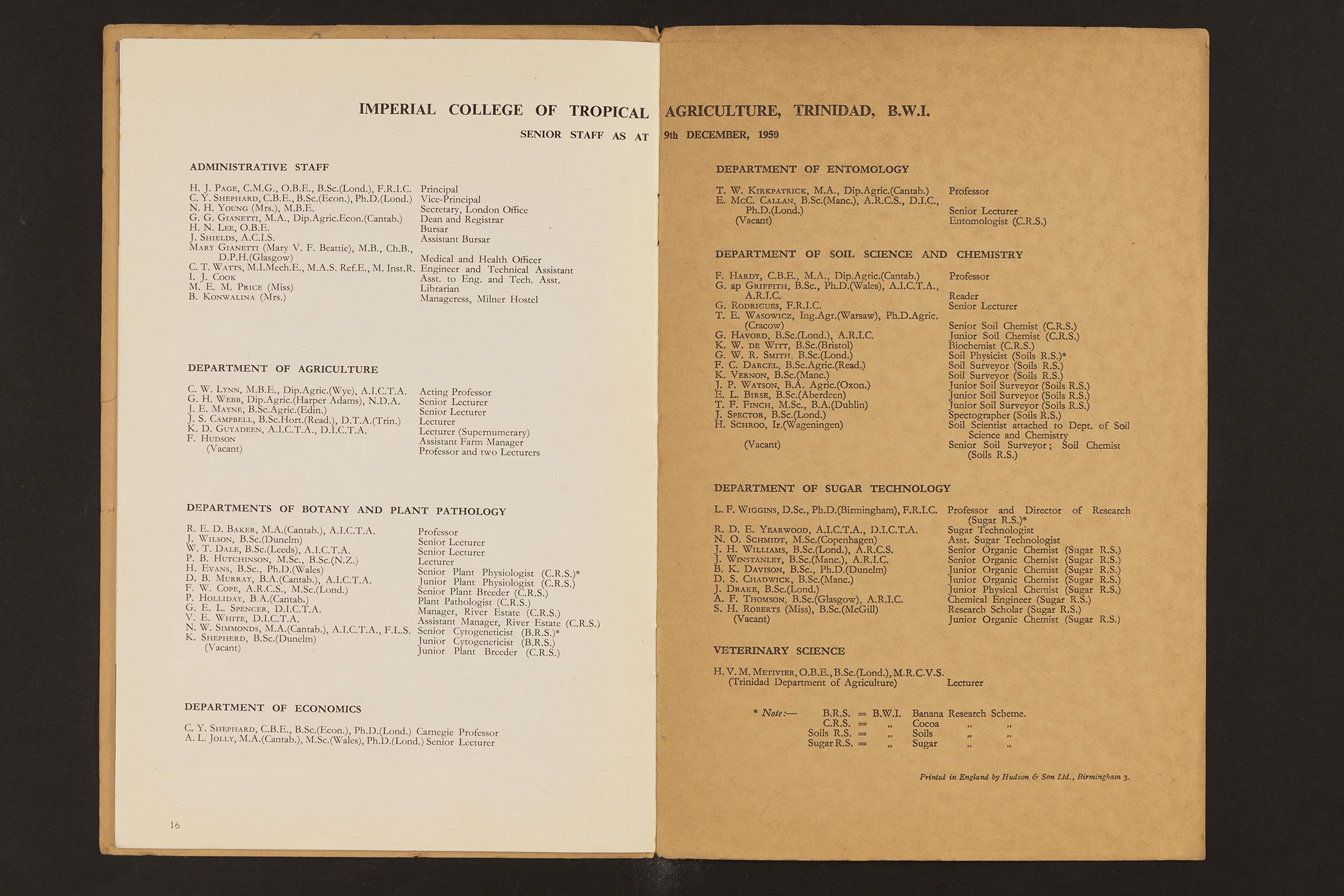 Imperial College of Tropical Agriculture: Silver Jubilee 1951 (London: ICTA, 1951)
---
The Imperial College of Tropical Agriculture (ICTA) was founded in St. Augustine, Trinidad, in 1921. This booklet was published in 1951 to celebrate twenty five years since its establishment. Trinidad remained part of the British West Indies for the entire first quarter century of ICTA's existence. It was located in a colonial context, in a classical-style building, and designed to serve the farming needs of the British Empire by training men—predominantly white men—to work in colonial service.
ICTA was granted its Royal Charter in 1926. That same year, Reading Extension College was granted its own Royal Charter, becoming the University of Reading. This booklet forms part of the library of The MERL, where it sits alongside many other texts concerning colonial subjects. These holdings are testament to connections between The MERL and agriculture across the British Empire. Today, the University of Reading's strengths in International Development and Global Development also stand as testament to these same links.
From an initial intake of just thirteen students, by 1951 ICTA saw a fourfold increase in numbers. This was indicative of the rapid growth of agricultural extension activity from the interwar period through to the mid-twentieth century. ICTA became part of the University College of the West Indies in 1960. Trinidad and Tobago gained independence in 1962, and at this time University College also became independent. The imposing St. Augustine campus remains home to the Agriculture Faculty of the University of the West Indies, which celebrated its centenary in 2021.
Click here to see and read the complete booklet (low quality PDF).
Watch this space for a response to this booklet by Sarah Cardey, written as part of The MERL's 70th anniversary project, 51 Voices.