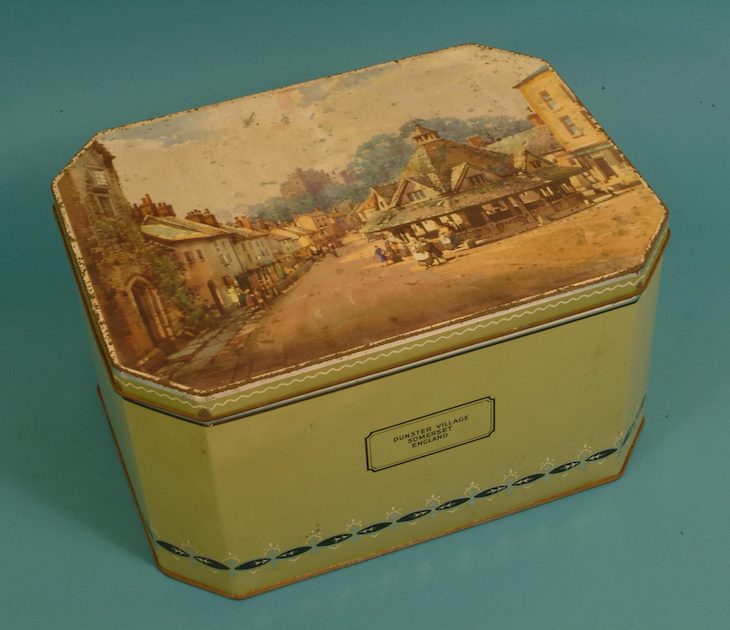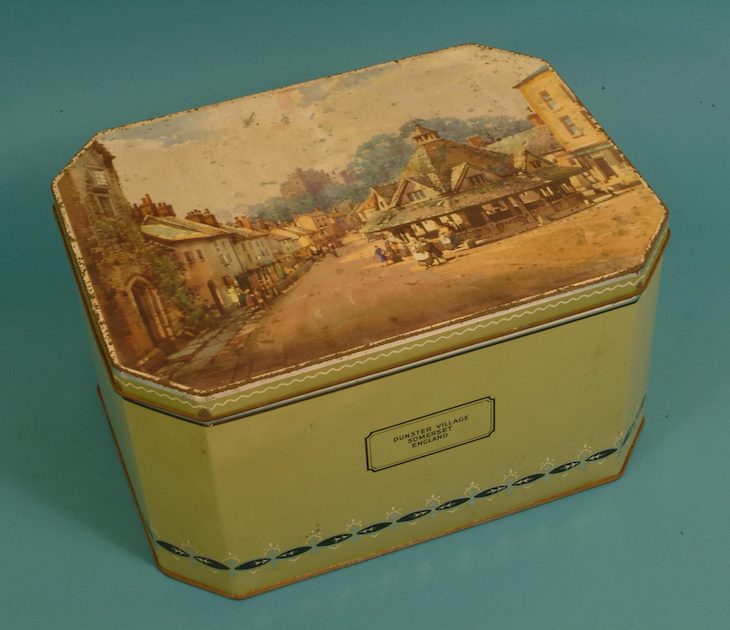 Biscuit tin, Huntley and Palmers, 1951–1952
---
This biscuit tin is part of the Huntley & Palmer Collection at Reading Museum. It features a watercolour of the historic Yarn Market at Dunster, Somerset. This slice of 'olde England' was much visited by holiday makers to the nearby seaside resort of Minehead prior to the Second World War. After a decade of austerity and loss, this design was probably tapping into a nostalgia for life before the war.
Huntley & Palmers biscuits are one of the 'three Bs' for which Reading was famous, the others being beer from Simonds brewery and bulbs from Suttons Seeds. The company started life in 1822 as a small bakery founded by Thomas Huntley. George Palmer, a distant Quaker cousin, entered into partnership with Huntley in 1841. By 1900 Huntley & Palmers had become the world's largest biscuit maker.
At its peak the company employed over 5,000 people. As a result, Reading became known as the 'biscuit town'. Even the town's football club was nicknamed the 'Biscuitmen'. The factory remained a major employer in Reading until 1976 when all production moved to Liverpool. The company was famous for innovative and decorative biscuit tins like this example. They were made in Reading by its sister company Huntley, Boorne & Stevens.