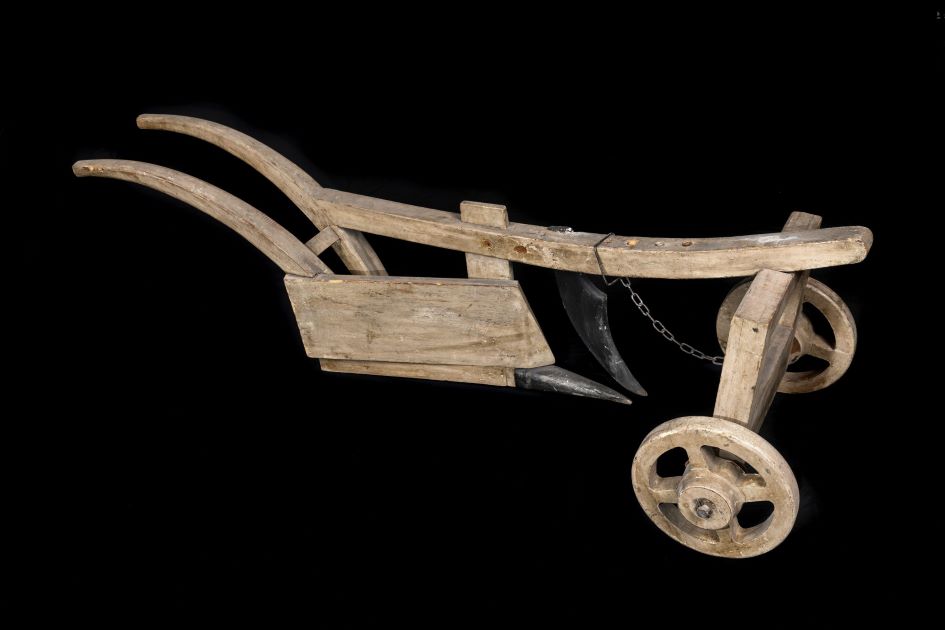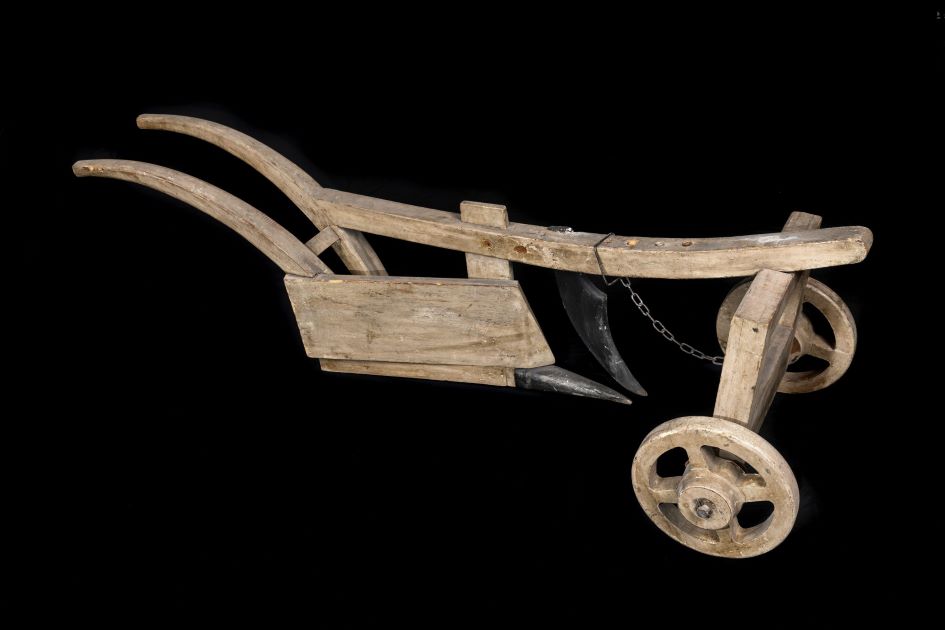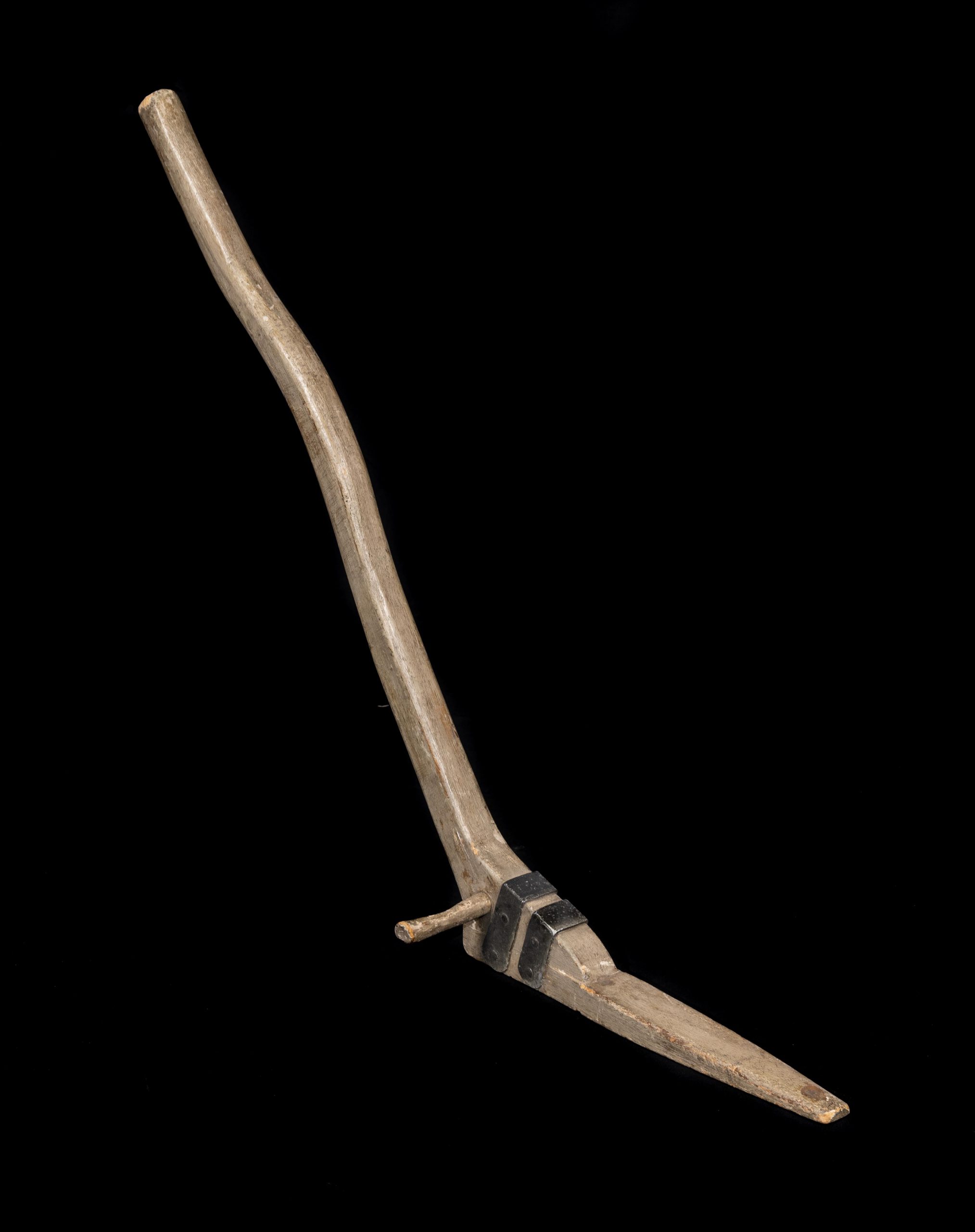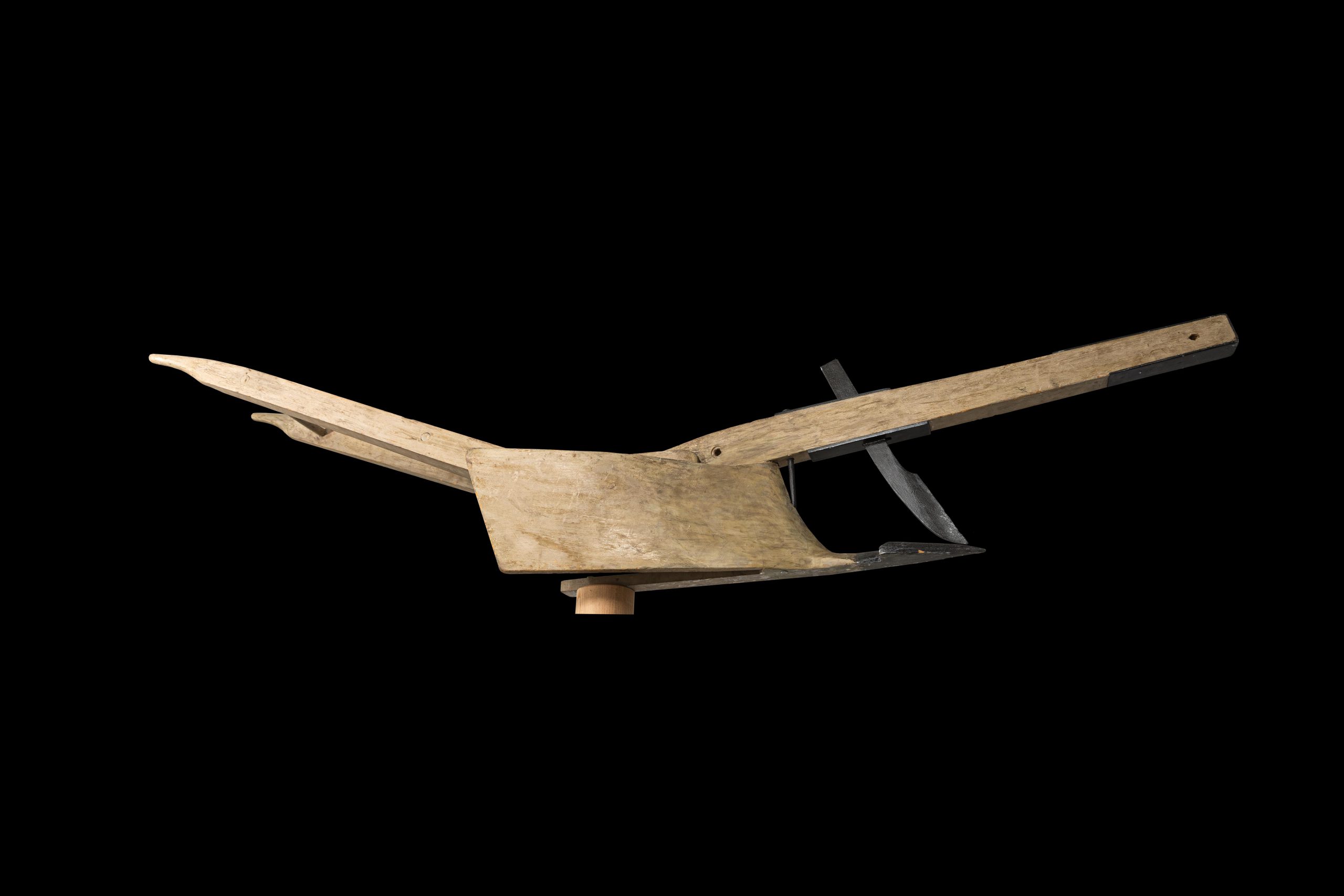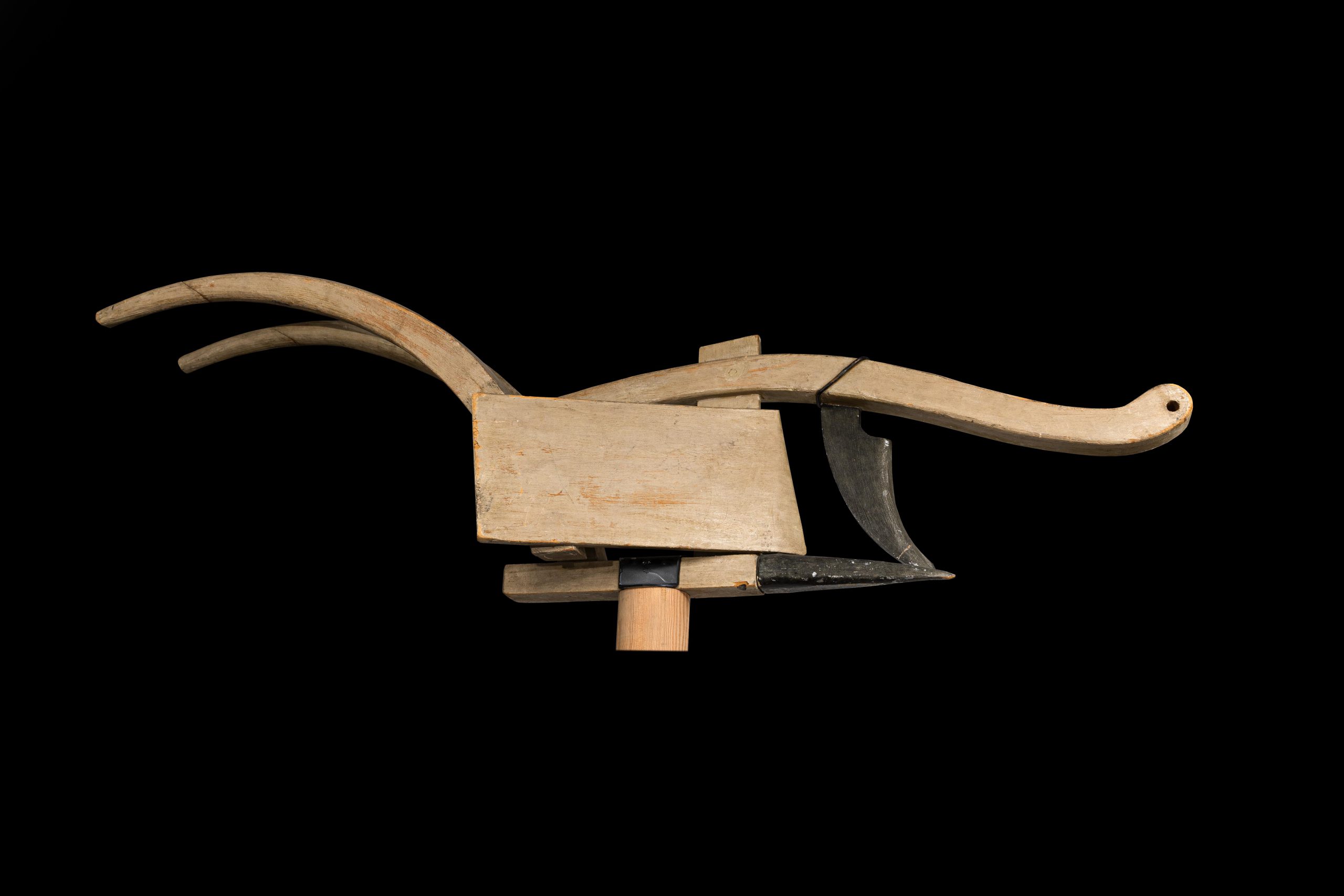 Set of model ploughs, Festival of Britain, 1951
---
These ploughs were part of a series of eight wooden models made for the Country Pavilion of the Festival of Britain. Six of the original set still survive. This section of the Festival focused largely on technical progress and there they were shown alongside the latest farm machinery to illustrate agricultural improvement.
The post-war period was dominated by tractorisation, mechanisation, and the emergence of industrialised farming techniques. The choice of ploughing as a focal technology placed tillage at the heart of a story of agricultural change. However, with the establishment of the Soil Association in 1946, this was also a time when approaches focussed on soil health were starting to take hold. It is from these origins that many of today's non-ploughing, 'no-till', and regenerative techniques began to emerge.
The depiction of farm modernity on show at the Festival was echoed in new agriculture galleries at the Science Museum, which also opened in 1951. Here the plough was venerated in a similar way, through animated models, a visual art frieze, and plough-inspired furnishings. In this way, mid-century exhibitions of agriculture reinforced the dominant ideas of post-war agricultural science and policy but failed to reflect the full range of farming futures on offer.