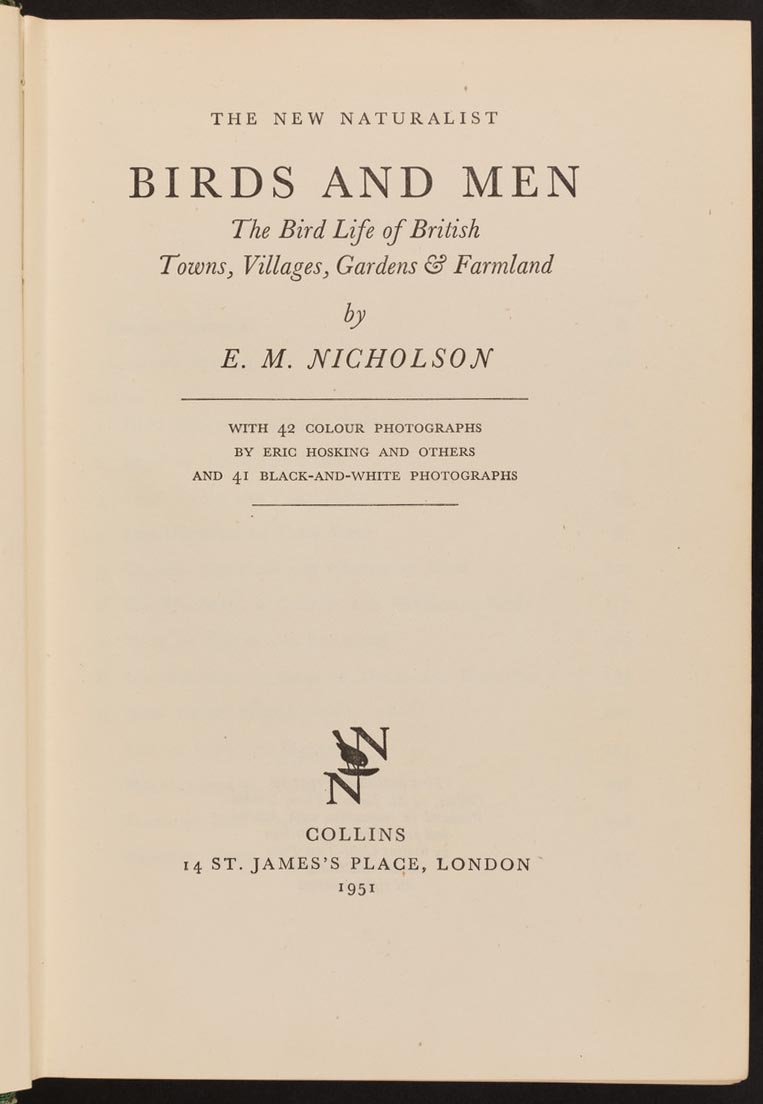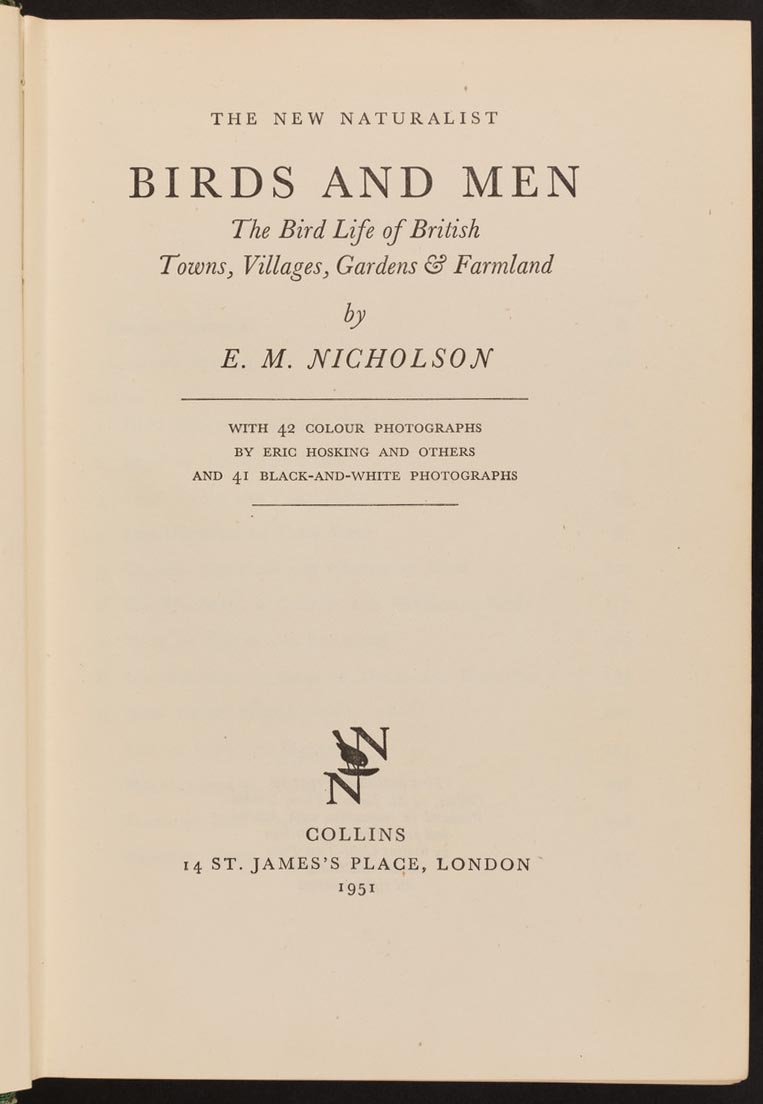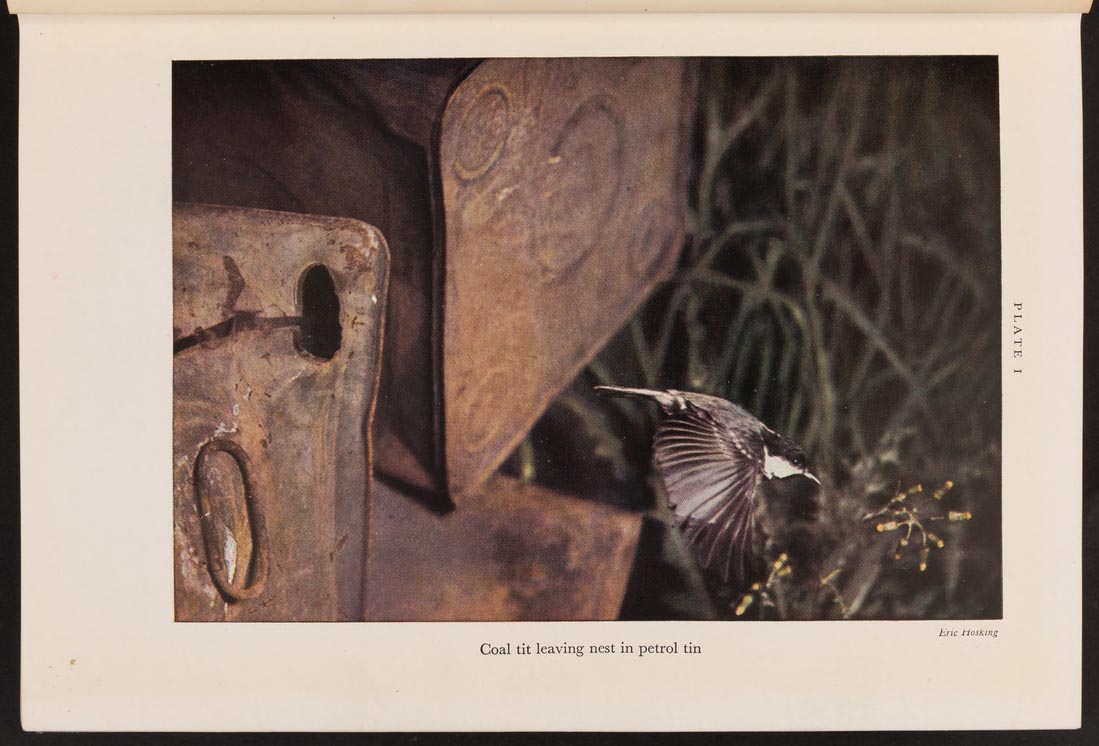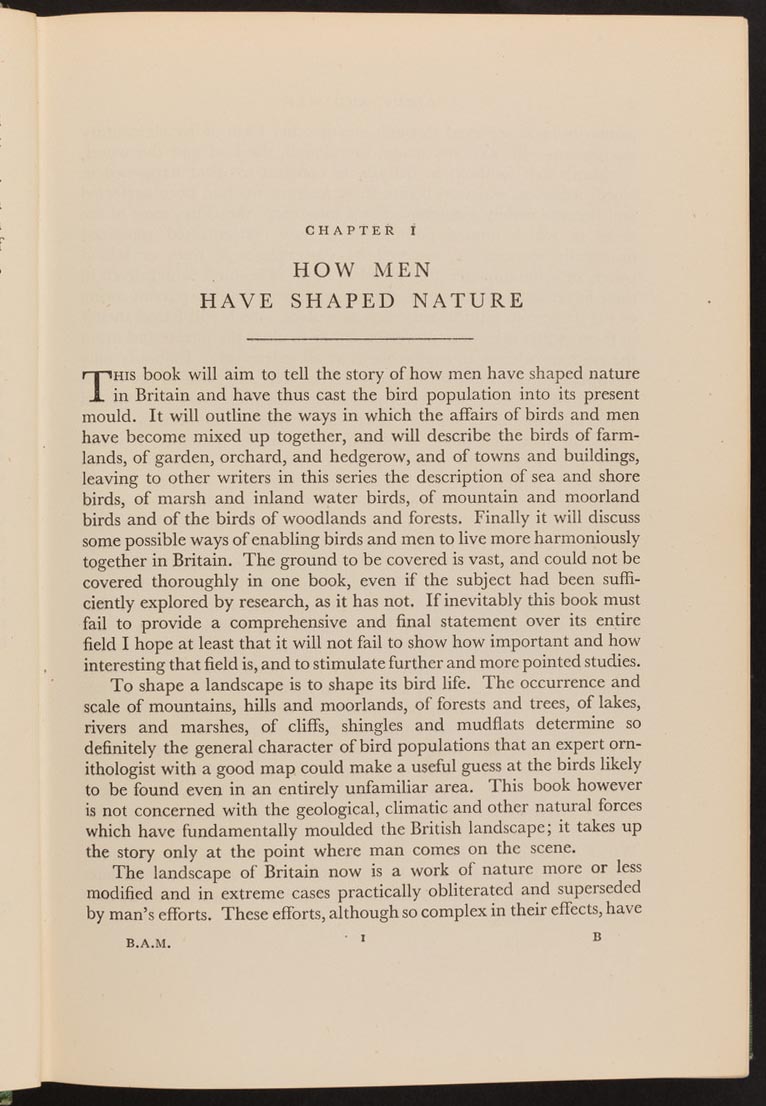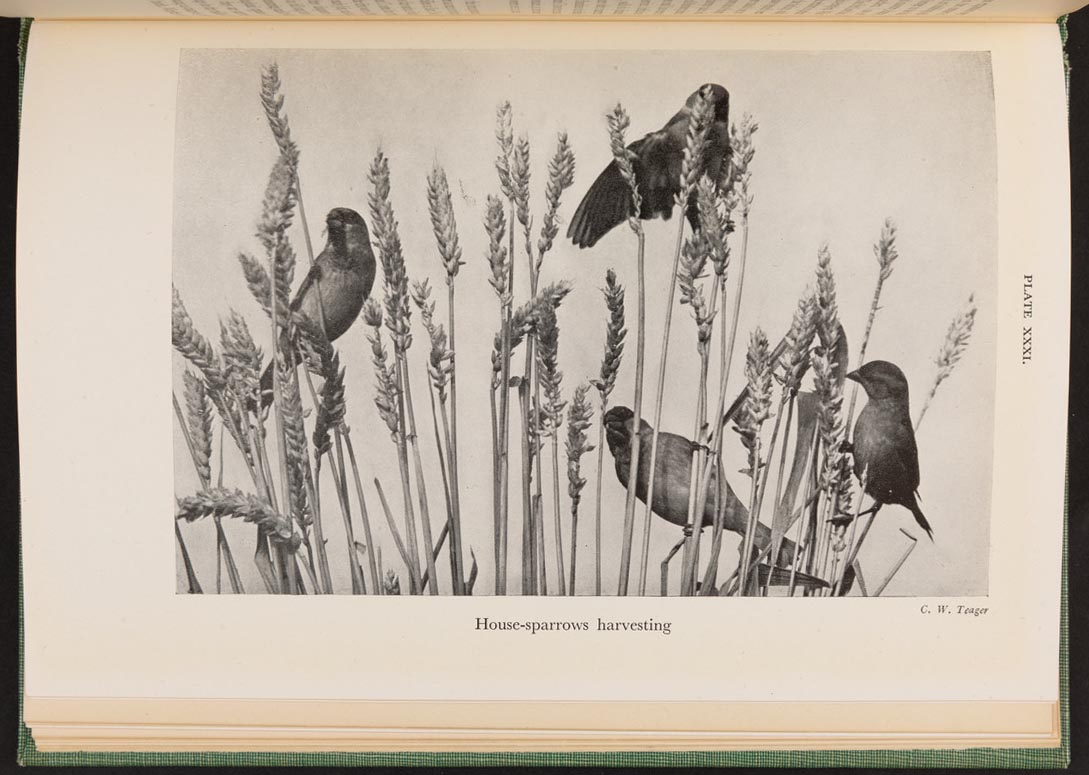 Edward Max Nicholson, Birds and Men (London: Collins, 1951)
---
Published in 1951 and penned by conservationist Max Nicholson, Birds and Men was the seventeenth volume in the Collins New Naturalist series and the first of these influential texts to focus on birdlife. This iconic series is said to be the longest running of its kind, the first volume having been published in 1945. It encapsulated popular new approaches that would thrive in mid-century, post-war Britain, and with a readership eager to understand the natural world.
The subtitle of this particular book—The Bird Life of British Towns, Villages, Gardens & Farmland—spoke of a landscape comprising urban and rural space, with wildlife living alongside humans in overlapping habitats. Nicholson argued powerfully that the future of wild bird populations was fraught and their lives had been fragmented by intensive farming and other practices. However, the richly illustrated book was still full of hope and potential, and heralded new approaches to bird ecology that remain relevant today.
In the later twentieth century, Nicholson's distinguished career saw him play a part in helping to establish many of the most influential conservation organisations of the period. Bodies that benefitted from his drive and support included the British Trust for Ornithology, International Union for Conservation of Nature, World Wide Fund for Nature, International Institute for Environment and Development, and The Conservation Volunteers.
Read a response to this book by nature writer Nicola Chester, written as part of The MERL's 70th anniversary project, 51 Voices.