Celebrating 200 years of Biscuit Town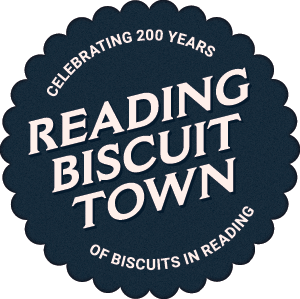 2022 marked 200 years since Joseph Huntley opened his first baker's shop at 72 London Street, Reading. This moment marked the beginning of a business that would become world-famous, revolutionising biscuit-making across the globe and transforming Reading forever: Huntley & Palmers.
Over the year, The MERL and Reading Museum drew on our Huntley and Palmers collections to offer a joint programme of events and activities celebrating 200 years biscuit heritage, as part of Museums Partnership Reading, and funded by Arts Council England.
Below, you can dip in to collections, stories and more relating to Huntley and Palmers…