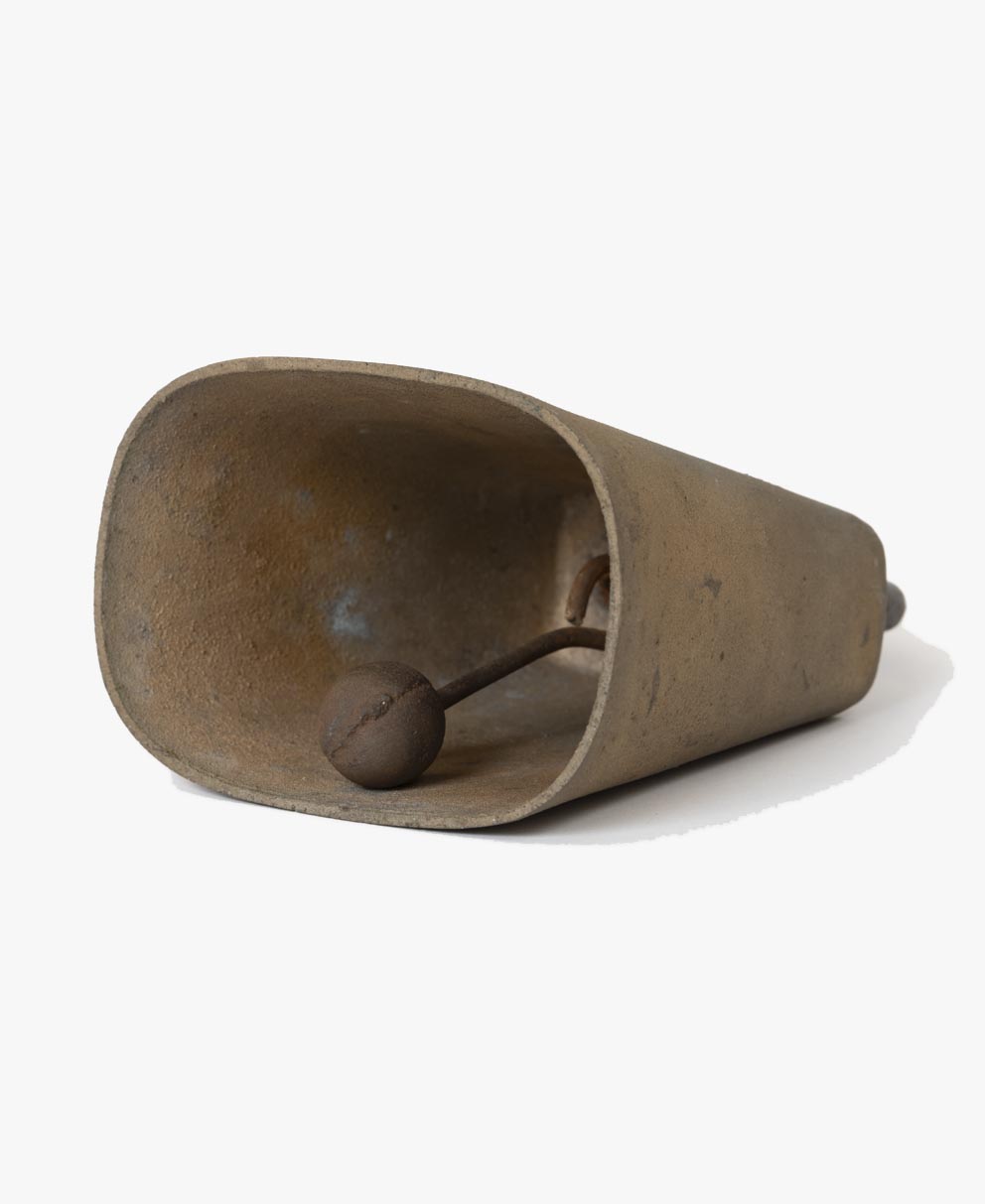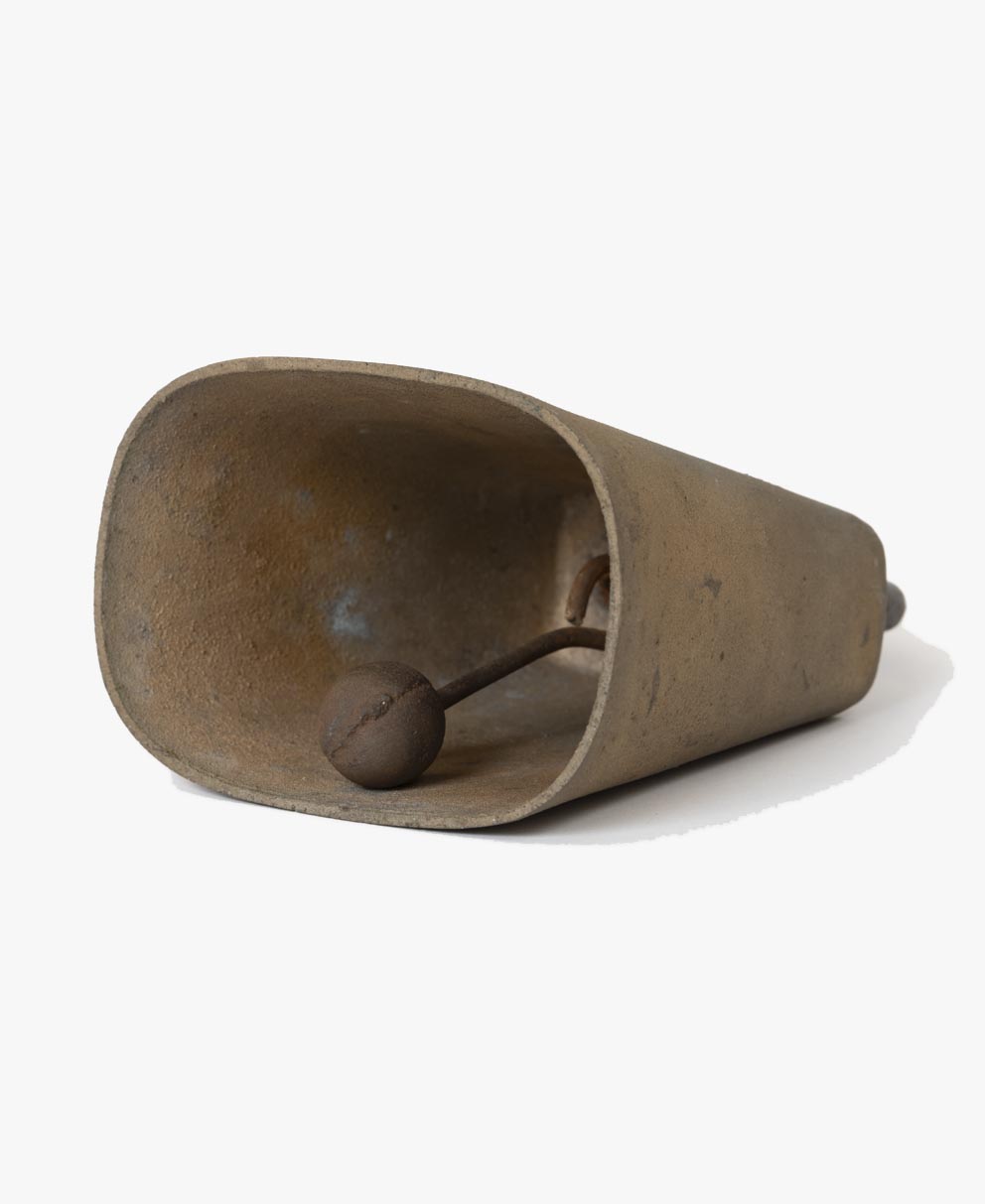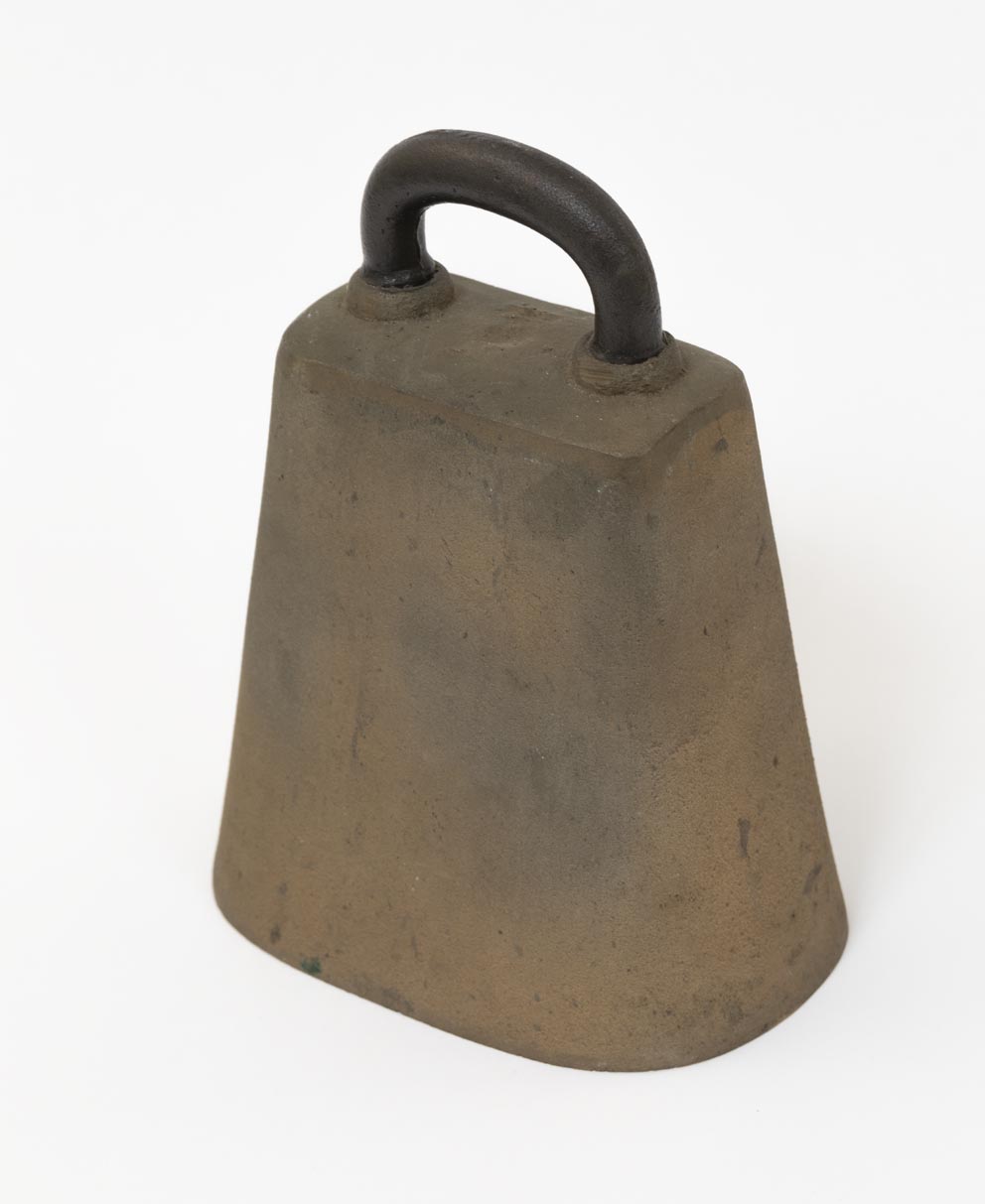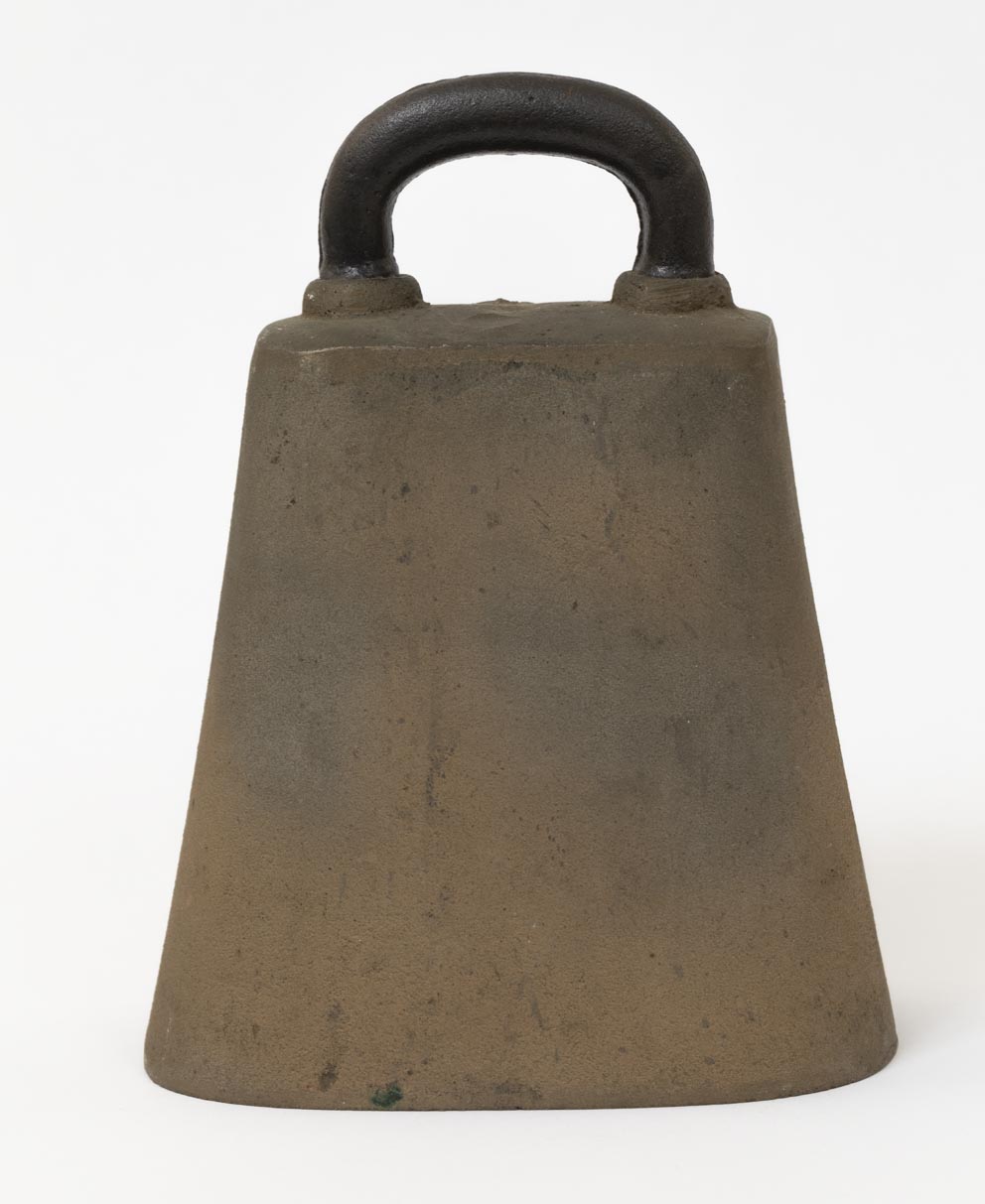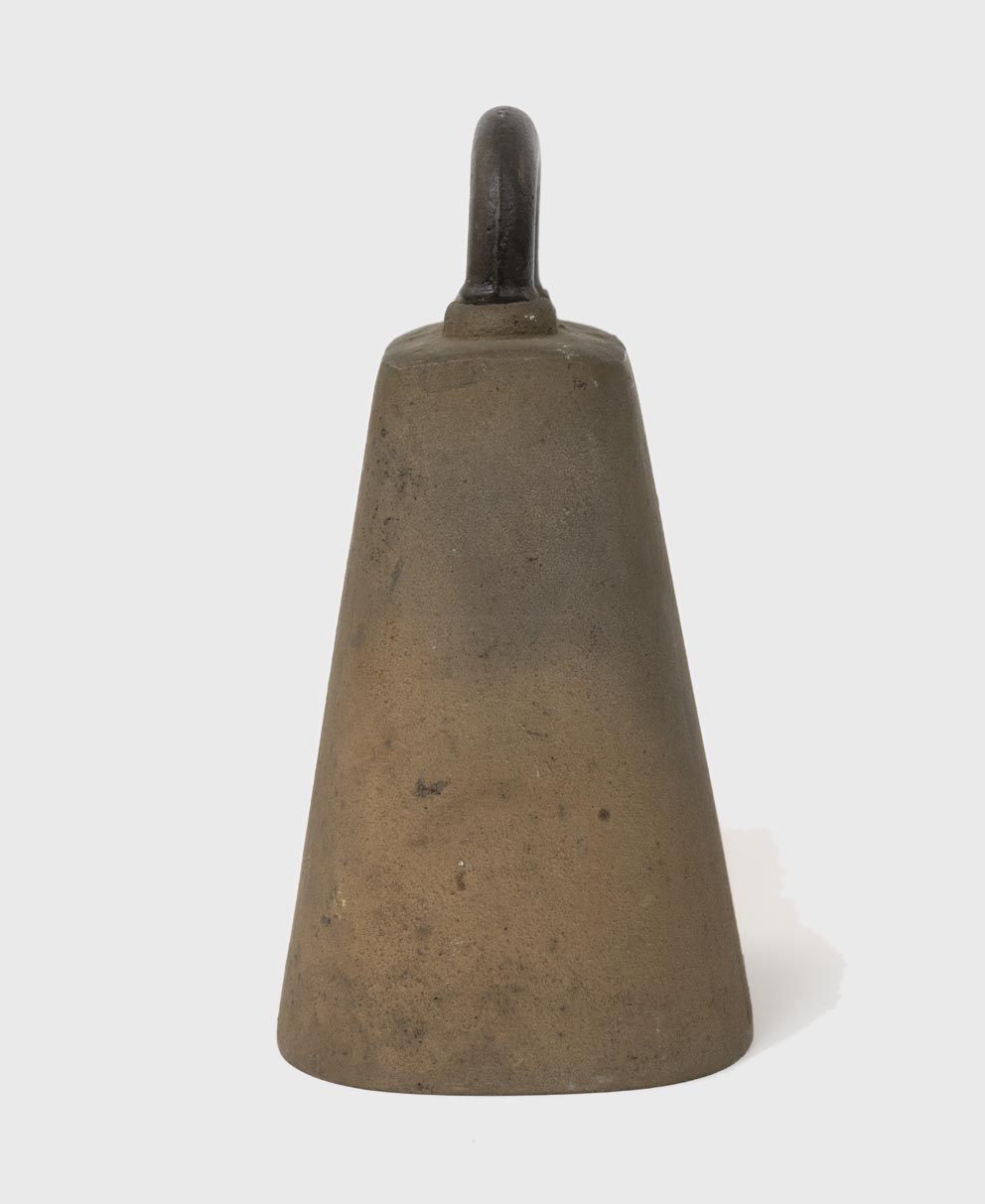 Whitechapel Bell Foundry, Sheep bell used as theatre prop, 1950s
---
The Whitechapel Bell Foundry closed in 2017, after more than four centuries of continuous trade, and 250 at the same site. At around the same time they made this bell they also cast a special bell for the 1951 Festival of Britain. The closure of the Foundry highlights the precarious state of heritage crafts. In recent years, the challenges facing this sector have been charted and recorded by the Heritage Crafts Association, which publishes a listing of endangered crafts.
In addition to broader cultural challenges, competition from modern manufacturing, the impact of global trade, and changes to consumer choices, today's craft makers and manufacturers are also suffering from the economic impact of the global pandemic. Since its foundation, The MERL has worked hard to champion rural skills and industries that still involve handmade processes. Objects like this bell help reveal the incredible skill and ingenuity that goes into making things using traditional processes.
This bell was used in a performance of Shakespeare's As You Like It staged by Bernard Miles at the Mermaid Theatre the 1950s. He established the Theatre in a barn-like structure in his London garden in 1951. The bell has also been used in other creative contexts. More recently its chime was recorded in The MERL garden by local sound and knitwear artist Felicity Ford. She used it in chorus with the sounds made by other sheep bells from The MERL collection to inspire a community workshop called 'Knit a Song of Sheepbells' (the sound of this particular bell appears at 1:20).
Read a more detailed examination of this collection object by Associate Director – Archive Services, Guy Baxter, written as part of The MERL's 70th anniversary project, 51 Voices.
Click here to read three poems about this object by students from The Langley Academy, written as part of The MERL's 70th anniversary project, 51 Voices.