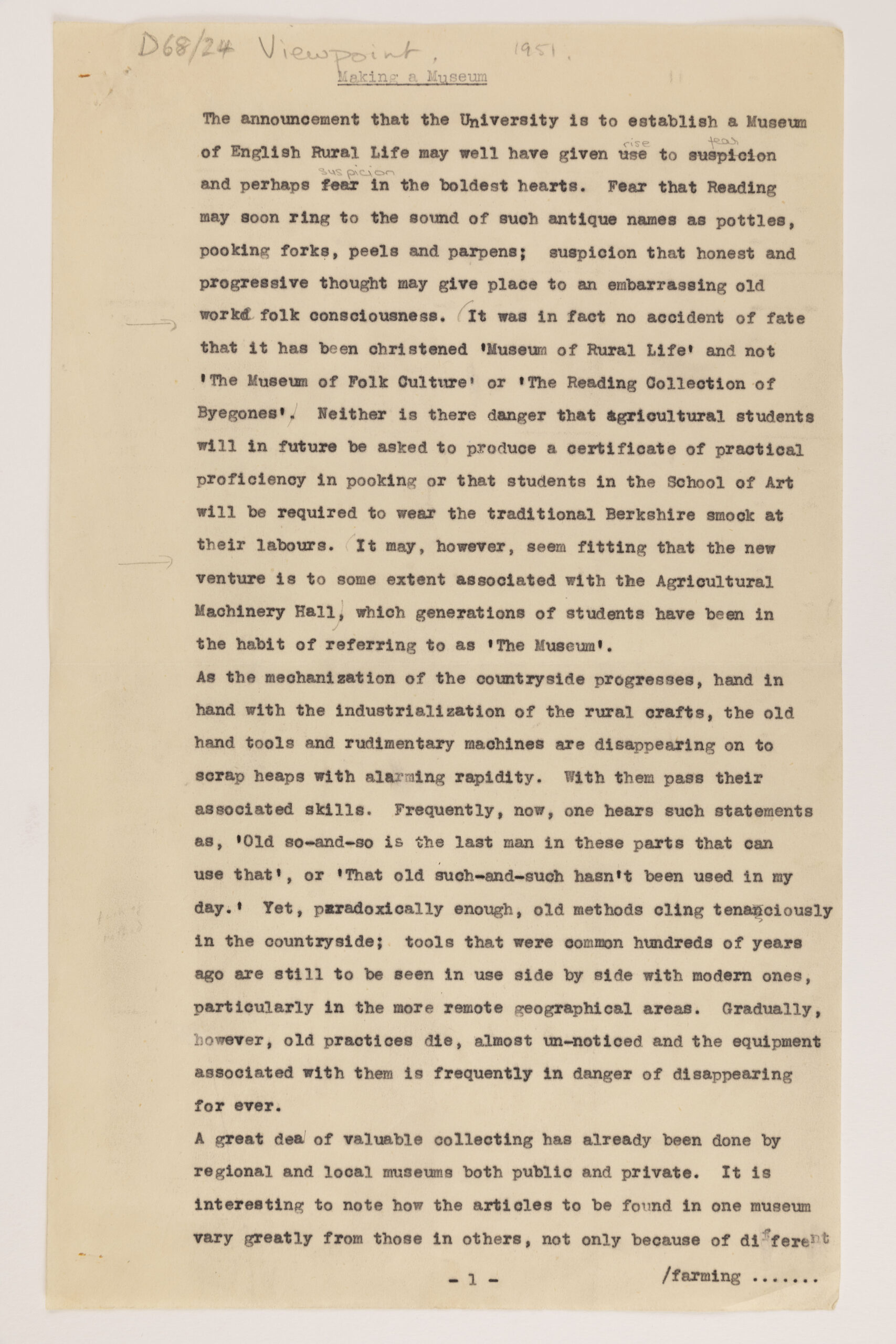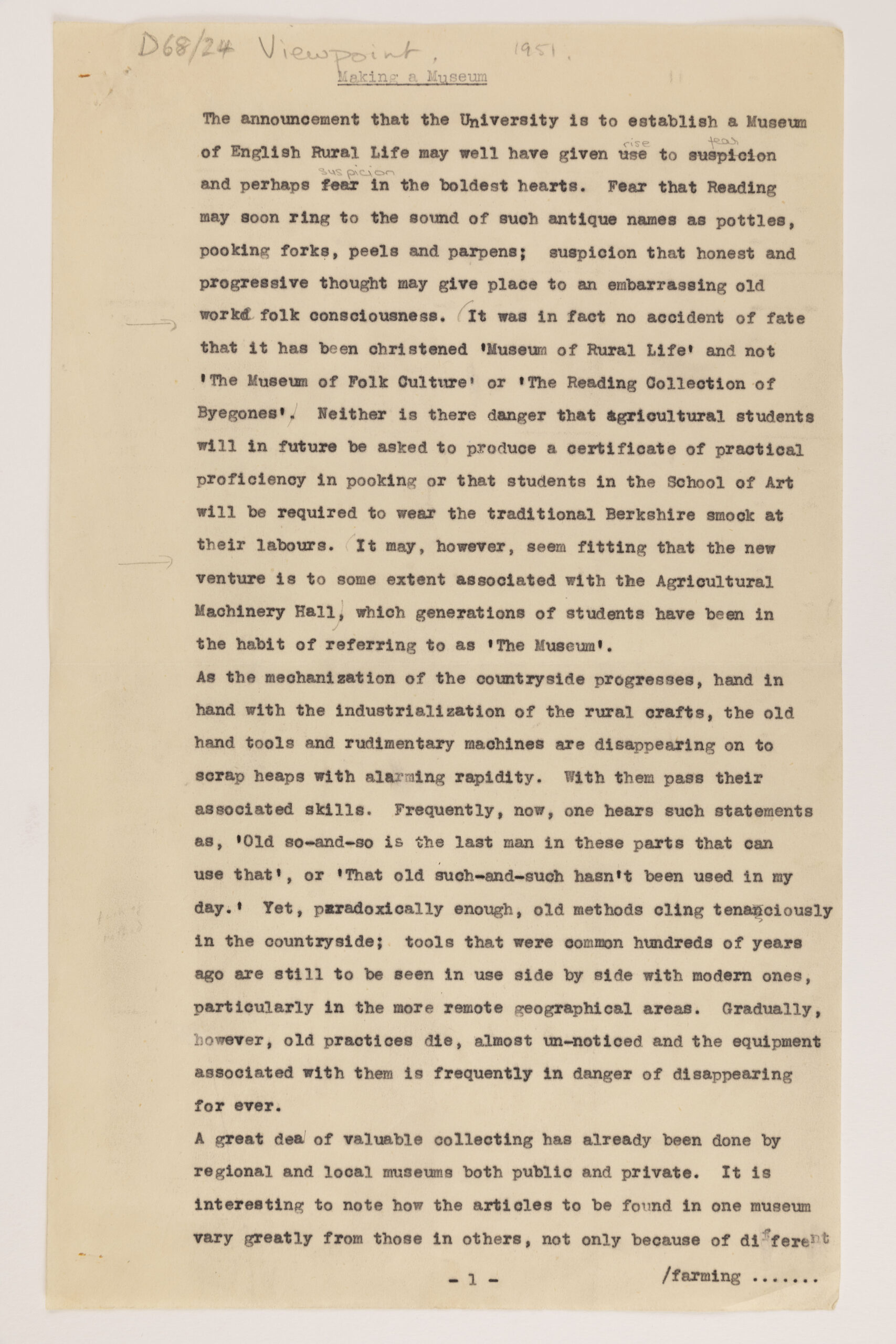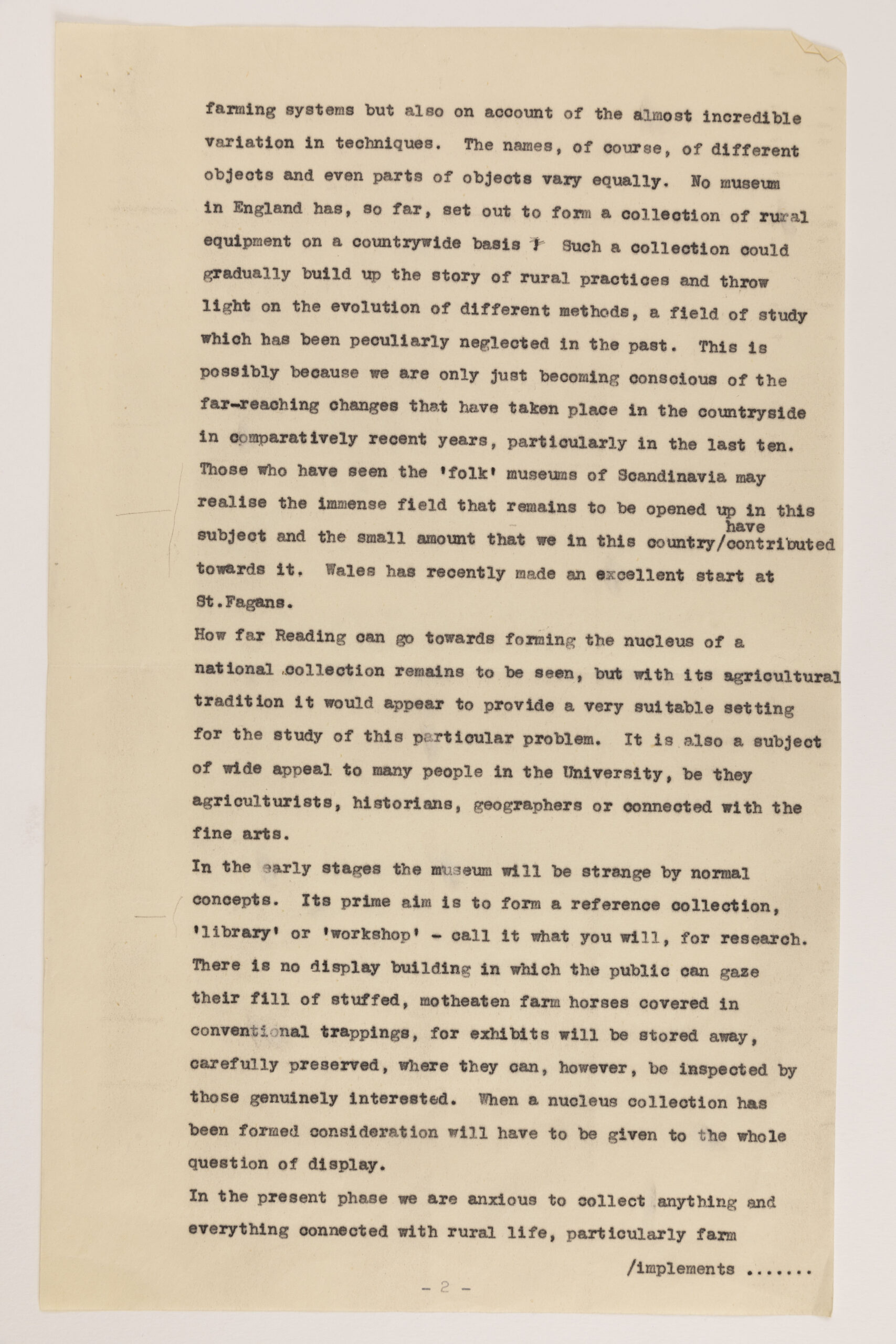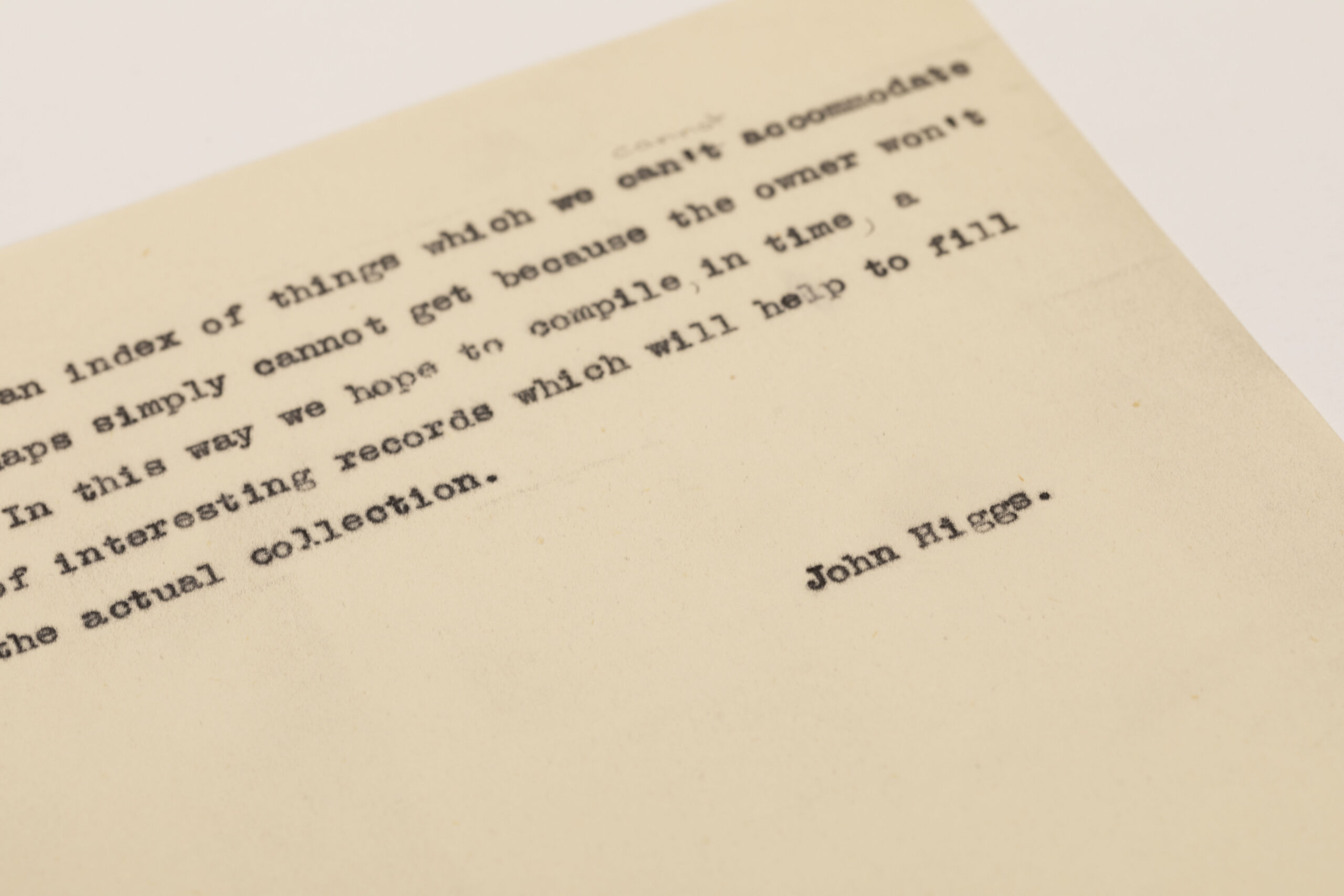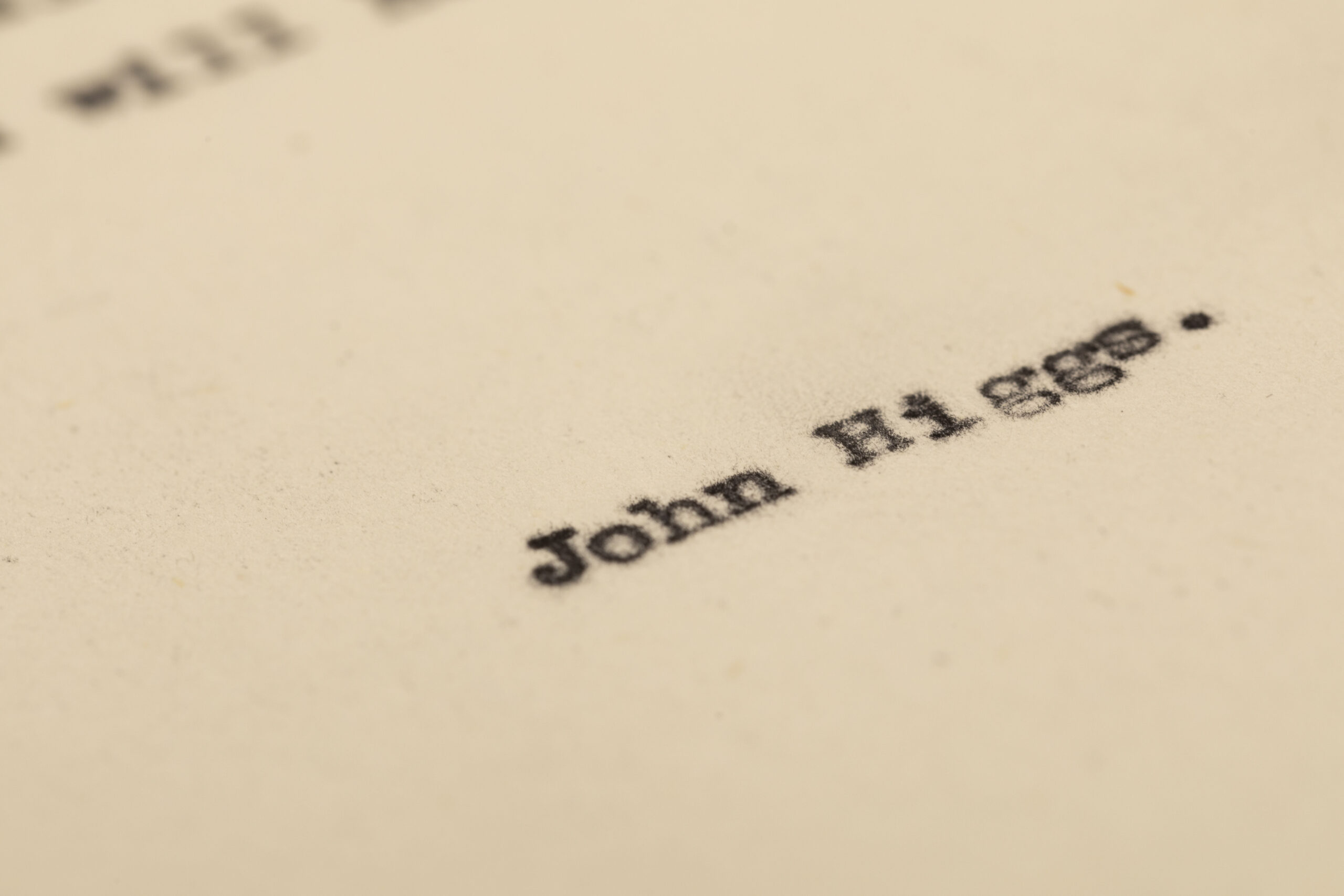 John Higgs, Making a Museum (edited proof, 1951)
---
This draft, typewritten article details reflections on the formation of The MERL from one of its founders, the first Keeper, John Higgs. By his own admission, the Museum was destined to be 'strange by normal concepts' and geared towards gathering material to research the 'far-reaching changes' seen to have taken place in the countryside during the preceding decade.
The opening of Higgs' short essay reads as a manifesto for an institution designed to 'throw light on the evolution of different methods', offering a linear and progressionist approach to agricultural development. He refers to the existing use of old equipment to teach, which until this moment had been held in an 'Agricultural Machinery Hall' already known by University students as 'The Museum'.
Some of this vision remained unchanged—an expansive collection and an ambition to create public displays—and other aspects reveal that the Museum has taken another direction—he implied wagons were too large to acquire, for example. But the most significant departure is the degree to which the contextual microhistories Higgs saw as key to this project ultimately led us to think about 'progress' in a critical and far less progressionist way.
Watch this space for a response to this item, written as part of The MERL's 70th anniversary project, 51 Voices.