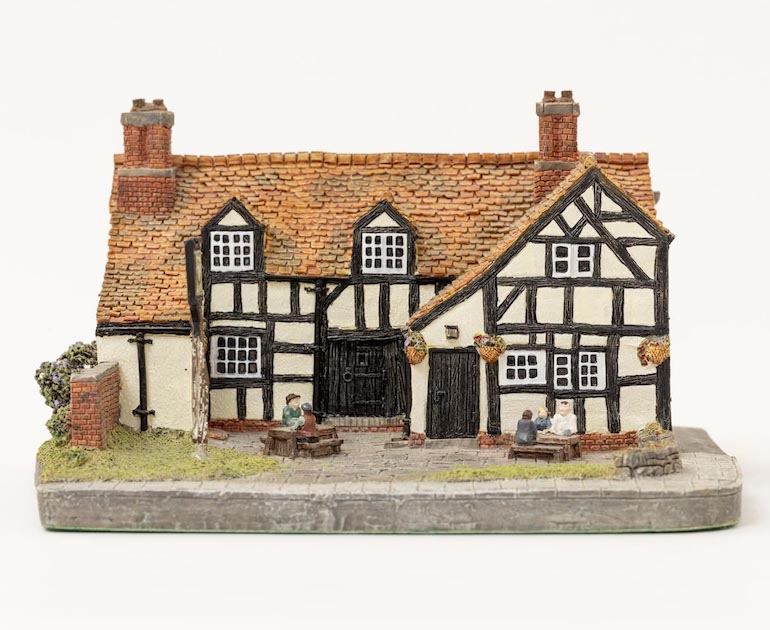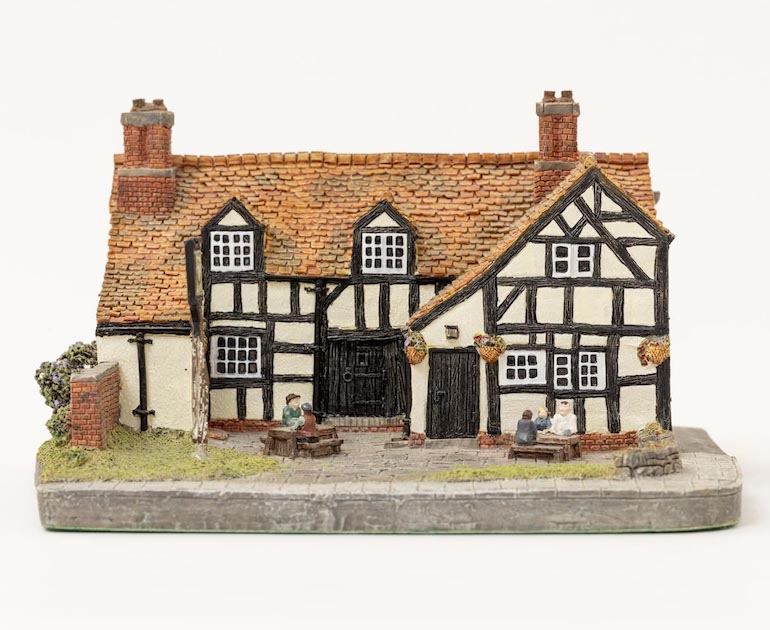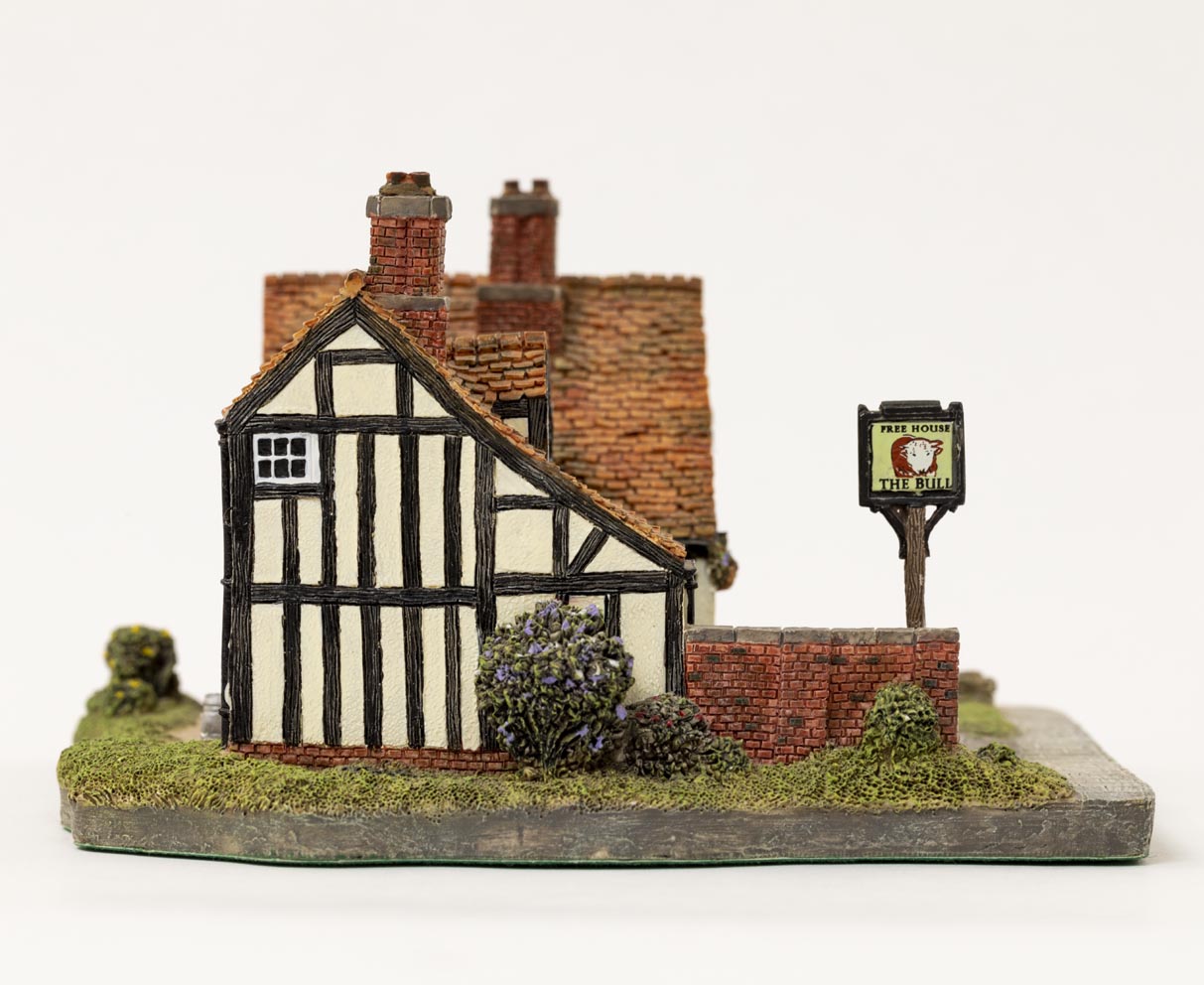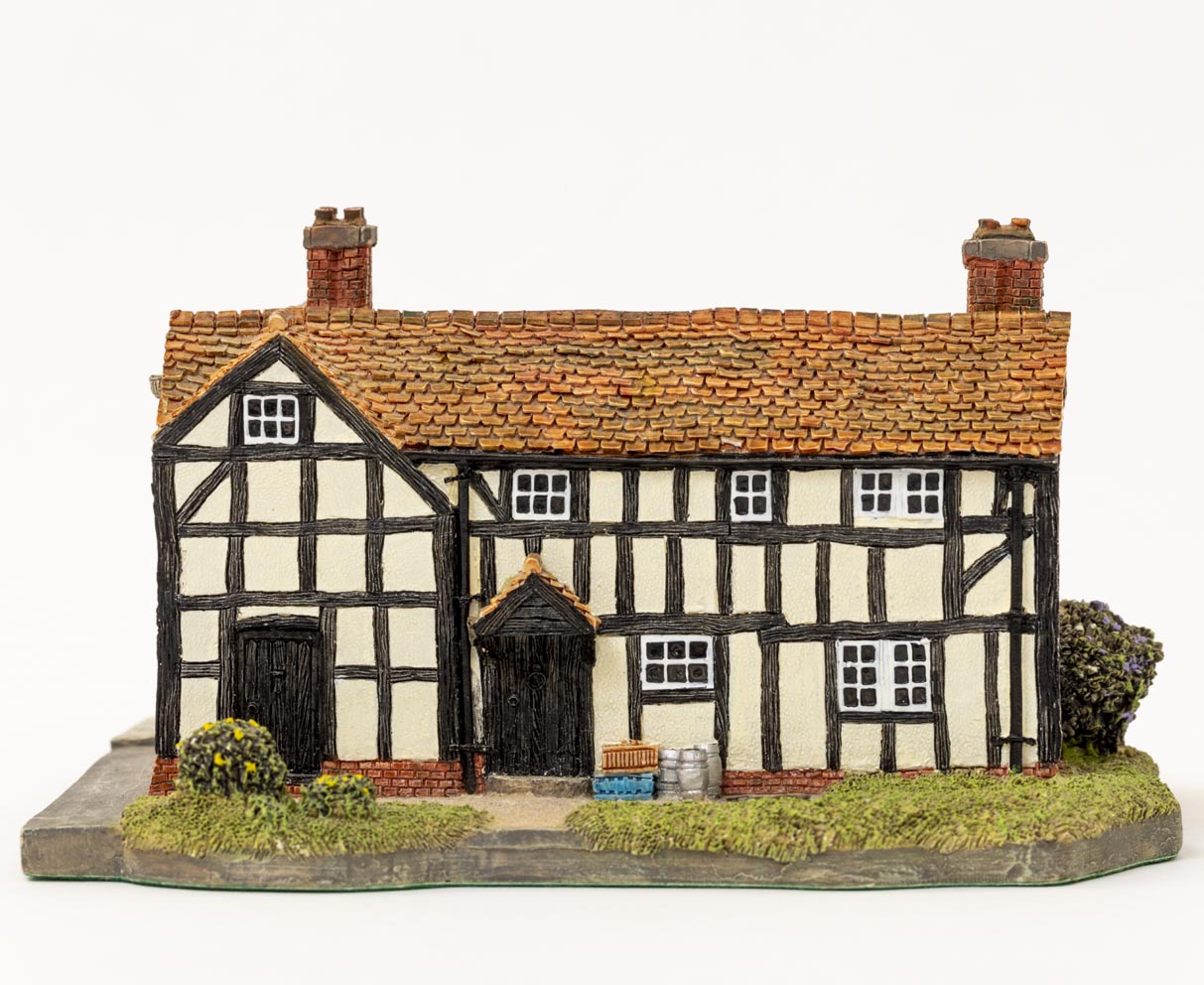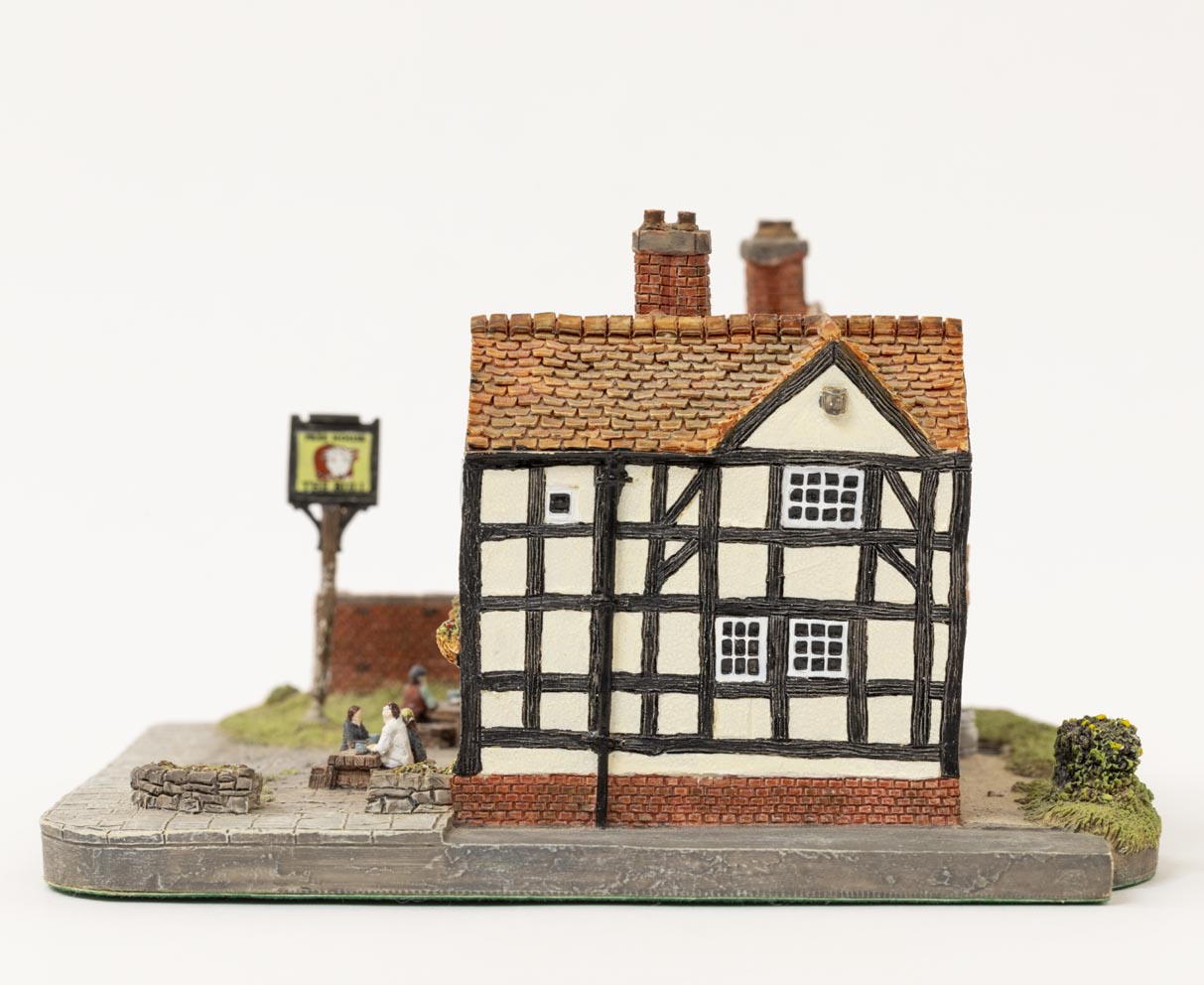 Danbury Mint, Model pub from The Archers radio serial
---
The long-running BBC radio serial The Archers was first broadcast nationally on 1 January 1951, the same day that very first objects were accessioned into The MERL collection. Designed as a way to communicate the latest farming techniques to the agricultural community, it told the story of one farming family within the complex and changing social world of a fictional English village called Ambridge.
Although the original inspiration for the series has been a point of contention in recent years, The Bull pub depicted here was based on a real public house called The Bull Inn, which can still be found in Inkberrow, Worcestershire. The creator of The Archers, Godfrey Baseley, is said to have been a customer there. It was also the main location for the only known film of The Archers cast in character, Supper with The Archers. This 1963 film was a promotional film about milk.
The forward-looking gaze of The Archers contrasts with the backwards-looking interests of museums like The MERL. Over the years, the series has inspired others to use radio drama as a way to communicate change. Examples of comparable programmes have been established in many places, including Afghanistan and the Republic of Rwanda.
Read a more detailed examination of this collection object by Director of The MERL, Kate Arnold-Forster, written as part of The MERL's 70th anniversary project, 51 Voices.