THE MERL SEMINARS: LAND AND FOLK
Lunchtime seminar series open to all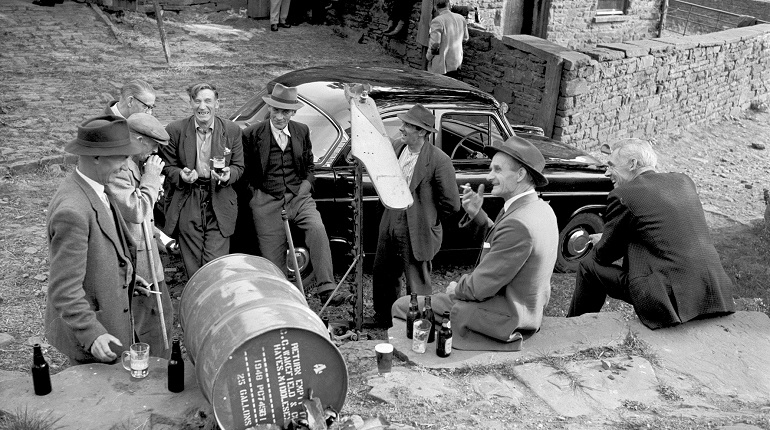 Land and folk have often been portrayed romantically. They routinely play a part in stories of nationhood and identity.
Our understandings of them are deeply rooted in the past yet still brought regularly to the fore in contemporary explorations of the countryside. This series of talks and discussions offers different perspectives on our complex relationships with people and place. Some events will be accompanied by opportunities to engage with collections from the MERL.
Tuesday 25 September
Folklore and the MERL: All Folk and No Lore?
Dr Ollie Douglas, Curator of The MERL Collections
Tuesday 2 October
Cobbett in Conversation: From Rural Rides to Nature Writing
Nicola Chester, writer, and Robert McDowall, former President of the Folklore Society
Tuesday 9 October
Laughter comes when we get caught off guard: The Country Show photographic project
Arnhel de Serra in conversation with Bee Farrell
Tuesday 16 October
Wheat and Rush, Weave and Ritual
Catherine Morland, artist and children's workshop leader, and Amanda Couch, artist and Senior Lecturer in Fine Art at UCA Farnham
Tuesday 30 October
In the Churchway Paths to Glide: Corpse Roads and Their Folklore
Dr Stuart Dunn, Senior Lecturer in Digital Humanities and Deputy Head of Department at King's College London
Tuesday 13 November
The Lake District: Wordsworth's Legacy
Adam Lines, Wordsworth expert and Reading Room Supervisor at The MERL
line of white text to make a gap
Where possible we hope to live stream the seminars via Facebook. Like our Facebook page and join us there if you are unable to be with us in person. You can already find the video of Ollie Douglas's talk on our timeline. For now, this will just be on Facebook, but we will, in time, post the recordings here.