Laughter comes when we get caught off guard: The Country Show photographic project
Arnhel de Serra in conversation with Bee Farrell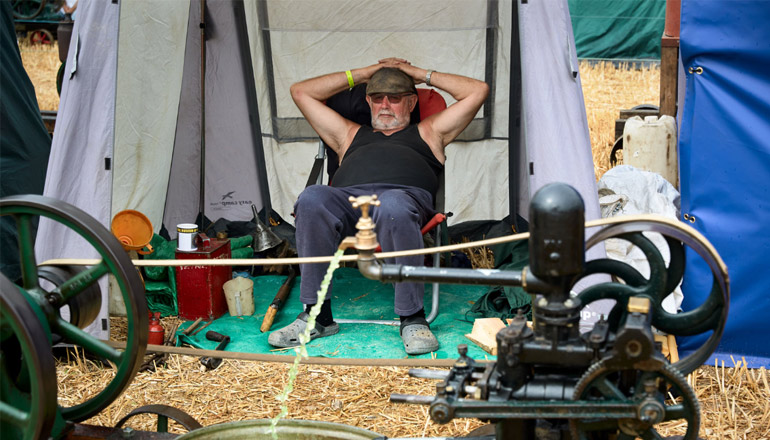 The MERL Seminars: Land and Folk
Land and folk have often been portrayed romantically. They routinely play a part in stories of nationhood and identity.
Our understandings of them are deeply rooted in the past yet still brought regularly to the fore in contemporary explorations of the countryside. This series of talks and discussions offers different perspectives on our complex relationships with people and place.
Watch a recording of this seminar, and the rest of the series on our Youtube channel.
9 October: Arnhel de Serra in conversation with Bee Farrell
Arnhel De Serra's Summer Time photographs explore the fascinating world of showgrounds and country shows, where tradition and commercial entertainment have adapted and grown side by side.
In this seminar he will be in conversation with anthropologist Bee Farrell, and will explore how humour in the photographic image candidly exposes the peculiarities, rituals and dynamism in human behaviour when we gather together.
Arnhel de Serra's multi-layered photographic project The Country Show has been 12 years in the making. He now wants to see these humorous and disruptive photographs as a book and as the focus of public engagement. Based in London, he has a varied client base that includes the National Trust. Bee Farrell is a cultural anthropologist and writer whose interest is the ways human gather to construct and share occasions.