Wheat and Rush, Weave and Ritual
A free talk with Catherine Morland and Amanda Couch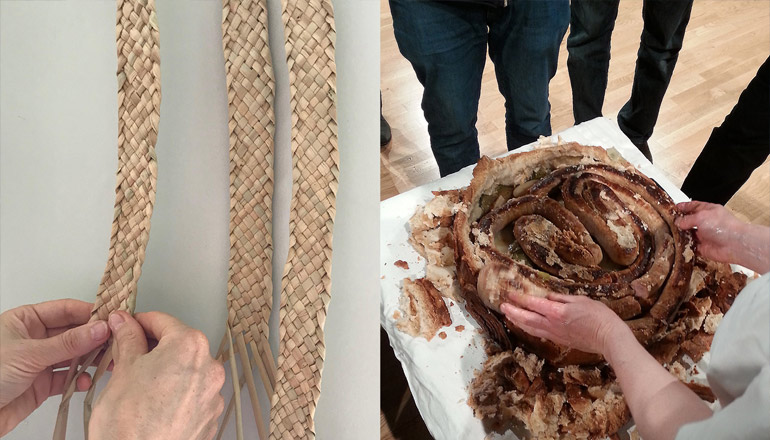 The MERL Seminars: Land and Folk
Land and folk have often been portrayed romantically. They routinely play a part in stories of nationhood and identity.
Our understandings of them are deeply rooted in the past yet still brought regularly to the fore in contemporary explorations of the countryside. This series of talks and discussions offers different perspectives on our complex relationships with people and place.
Watch a recording of this seminar, and the rest of the series on our Youtube channel.
16 October: Catherine Morland and Amanda Couch
In this seminar two artists discuss and enact their practice in relation to materiality, seasonality, craft and performance.
Catherine Morland will talk about the journey her practice has taken since visiting the prehistoric landscapes and badlands of Turkana, Northern Kenya, and the pastoralist nomads who currently live there. Amanda Couch will explore and enact rituals which mark the autumn season, engaging vegetation deities, harvest amulets, and the history of the harvest festival, drawing on the MERL collection of straw work and corn dollies.
Catherine Morland is an artist and children's workshop leader. Drawn to prehistory, her practice explores reconnecting with materiality in ways common to the ancient and the contemporary.
Amanda Couch is an artist and senior lecturer in Fine Art at UCA Farnham. She is interested in theories of interconnectedness and feminism.
Together they are working on a project with three other artists which explores themes relevant to the MERL collection.