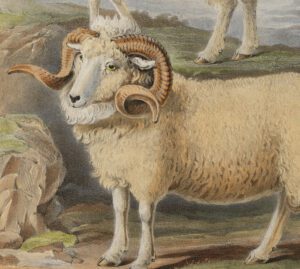 The library of the Museum of English Rural Life is the most significant collection of printed material in the country for the study of the history of British agriculture, the countryside and rural society. Its role is to gather and make accessible resources which provide a record of rural life and agricultural history. 
Containing tens of thousands of volumes, the library includes rare books, modern reference works, pamphlets and periodicals, from the 1500s to the present day. 
Designed as a browsing library, the collection has its own classification scheme. There are uniquely accessible, extensive runs of historically significant farming and countryside journals from the nineteenth century onwards. 
The very wide-ranging collections embrace subjects such as: 
farming through the ages 
agricultural technology 
history of food and diet 
perceptions of the countryside 
social history of the countryside 
garden and landscape history 
the politics of land use 
conservation issues 
local history 
estate management 
rural crafts and industries 
 Specialist subject collections
Milling and Baking Collection  

Partridge Cochins from The new book of poultry by Lewis Wright (1902), one of hundreds of poultry books in The MERL Library.
More information 
Search the collection via the catalogue
This collection is available for consultation via the Reading Room
Please contact us about your research, we may have a reading list of relevant items
The Rural History Bibliography 2001 to 2019 is a selective list of journal and book articles relating to agrarian history. It is also published in Agricultural History Review.