Cowan Bee Collection
Reference: COWAN BEE COLLECTIONDate: 1500-1900sExtent: 2,500 titles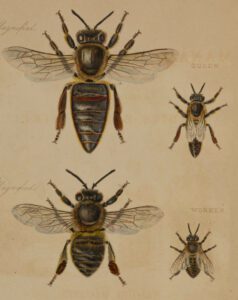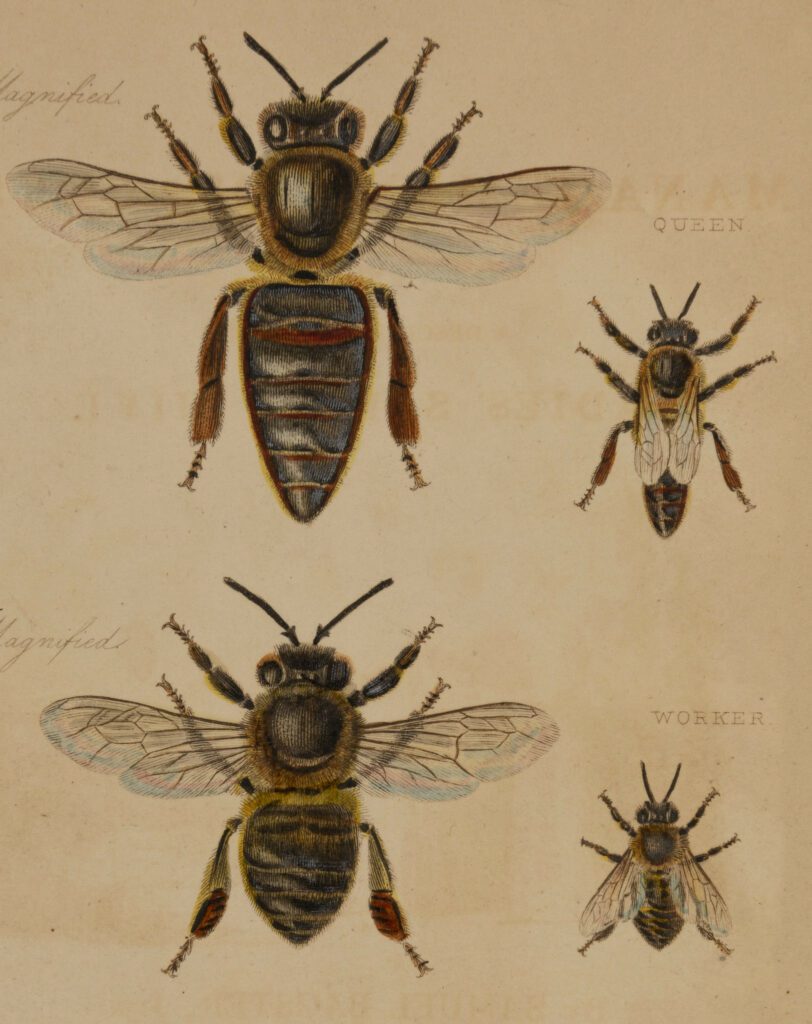 Described as the most comprehensive collection of its kind in the world, the Cowan Bee Collection contains 2,500 book, pamphlet and journal titles relating to bees and beekeeping, including many rare foreign language titles. The items date from the sixteenth to the twentieth century, and were owned by T. W. Cowan (1840-1926), a co-founder and president of the British Beekeepers Association. The collection was donated to us by Defra (the Department for Environment Food & Rural Affairs).
The collection, also known as The Cowan Memorial Library, contains works by many well-known writers on bees and beekeeping, including multiple editions of The feminine monarchie by the Rev. Charles Butler (1609), one of the greatest books on beekeeping, together with works by other important writers on apiculture including Joseph Warder, Thomas Wildman and James Bonner. The oldest book in the collection is a rare early French translation of Lucius Junius Moderatus Columella's De re rustica (On rural affairs), published in Paris in 1555. Columella was a writer on agriculture in the Roman Empire and De re rustica an agricultural manual on animal husbandry, beekeeping and other subjects, is an important source on agriculture in Ancient Roman times. The Cowan collection also contains two 1579 editions of Thomas Hyll's A profitable instruction of the perfite ordering of bees which was first published in 1568, and is thought to be the first British book on bees.
The British Beekeepers Association once described the Cowan collection as the most comprehensive collection of its kind in the world. Cowan was a great traveller and a skilled linguist, and was well-known to beekeepers around the world. In fact, what makes this collection particularly unique and interesting is the wide range of foreign language material, including publications from France, Germany, Italy, Sweden, America, Poland and Russia, many of which are very rare and not found in other academic libraries or in the British Library.
The acquisition of the Cowan collection has made our bee collection one of the largest in the UK, and certainly a centre for historical material on bees and apiculture in the academic library sector.
More information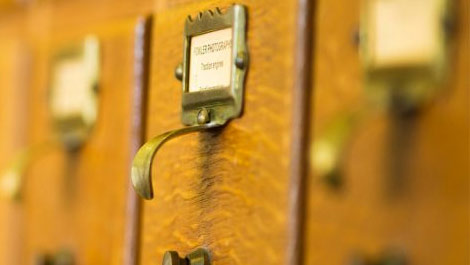 Looking for a specific item?
We are regularly updating the collections that we publish on our website but if you are after something specific that you can't find online, then drop by for a visit or feel free to contact us and we will be happy to help you.