Ministry of Agriculture, Fisheries and Food: Library
Date: Late C19 to C20Extent: c. 150 m
Subjects covered by the Ministry of Agriculture, Fisheries and Food (MAFF) published library collection include: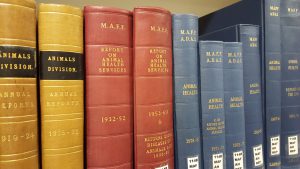 agricultural machinery
crops and livestock
dairy products
diseases of animals and plants
farm buildings and management
fertilisers and soils
food
fruit and vegetables
geographic case studies
herd books
pests and weeds
statistics
Publishing bodies include:
Board of Agriculture (1793–1822, when it was disbanded)
Board of Agriculture and Fisheries (1889–1919)
Ministry of Agriculture (1919–1955)
Ministry of Agriculture, Fisheries and Food (1955–2001, when its responsibilities were absorbed by Defra)
Ministry of Food (1939–1955)
Most of the collection is currently uncatalogued. The MERL Library also contains MAFF publications. Please contact us to arrange access.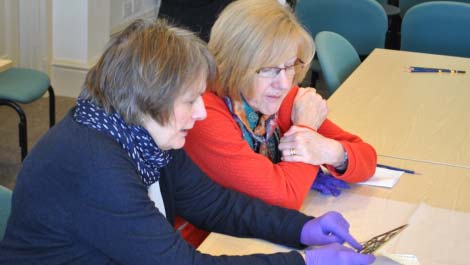 Looking for a specific object?
We are regularly updating the objects that we publish on our website but if you are after something specific that you can't find online, then drop by for a visit or feel free to contact us and we will be happy to help you.