Ministry of Agriculture, Fisheries and Food (MAFF): Library
Date: Late C18 to C21Extent: c. 20,000 items
This collection was donated to The Museum of English Rural Life in 2006 by Defra (Department for Environment, Food and Rural Affairs). It is a substantial collection of official publications produced by the former Ministry of Agriculture, Fisheries and Food (MAFF) and its predecessors from the late eighteenth century to June 2001 (when Defra was created from the former MAFF). While the collection is not a comprehensive archive of MAFF publications, it is probably the most complete collection of its kind. The collection includes publications on farming, food and rural issues,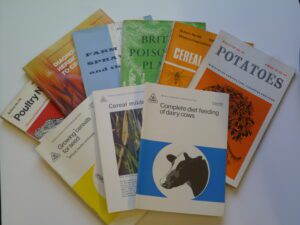 with a few exceptions it excludes material on topics such as fisheries and scientific research and development which are outside our scope.
About a third of the material consists of publications of the Agricultural Development and Advisory Service (ADAS), an Agency within MAFF. It was originally set up as the National Agricultural Advisory Service after the Second World War, and generated a large volume of advisory literature, in the form of bulletins, leaflets, reference books, etc. aimed at farmers and growers.
Other material includes:
County reports/Board of Agriculture reports (18th – 19th centuries)
Agricultural Market reports
Water Research Centre reports
HM Inspector of Pollution reports
Soil surveys
News releases
Pesticide Registers and other publications/reports on pesticides
Marketing schemes
Miscellaneous MAFF/ADAS publications
Subjects covered by the collection include:
agricultural machinery
crops and livestock
dairy products
diseases of animals and plants
farm buildings and management
fertilisers and soils
food
fruit and vegetables
geographic case studies
pests and weeds
statistics
Publishing bodies include:
Board of Agriculture (1793–1822, when it was disbanded)
Board of Agriculture and Fisheries (1889–1919)
Ministry of Agriculture (1919–1955)
Ministry of Agriculture, Fisheries and Food (1955–2001, when its responsibilities were absorbed by Defra)
Ministry of Food (1939–1955)
A small number of the publications have been catalogued on the online catalogue.
Handlists of the MAFF Bulletin series arranged in numerical order and in subject order are also available.
Please contact us to arrange access to the rest of the collection. In addition to this collection, a significant number of MAFF publications are held throughout the MERL Library in their appropriate subject areas.
See also the Ministry of Agriculture, Fisheries and Food archive collection.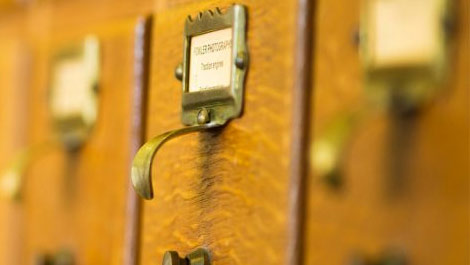 Looking for a specific item?
We are regularly updating the collections that we publish on our website but if you are after something specific that you can't find online, then drop by for a visit or feel free to contact us and we will be happy to help you.