Inspired by the MERL's sewing machine and textile collections

Event Navigation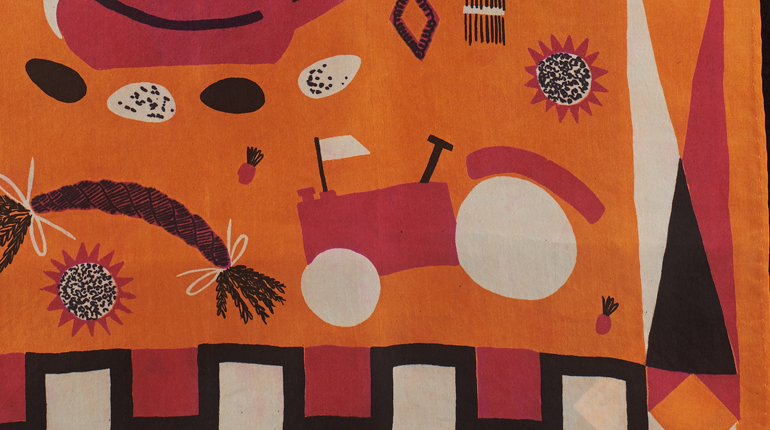 Celebrating all things sewing and fashion, with a rural twist
MERL Fashion Week is a product of the Barnett Project which has been exploring the stories and themes relating to the 97 sewing machines in the Barnett collection at The MERL. There will be new displays showcasing the collection, reminiscence sessions and events inspired by Our Green Stories looking at ideas to combat the impact of fast fashion.
All week you'll be able to see a temporary display in the 'Digging Deeper' gallery of clothing and textiles connected to the sewing machines that would have been used to make them. In the same area, we're launching 'Threads', a series of QR codes linking to more information on craft-related objects throughout the gallery.  You can also visit Sew What? in the Nook, an exhibition exploring fast fashion and including artwork from community projects.
To start the week, on Saturday 13th artist Fong Scott will be leading an upcycling workshop for adults turning unwanted jeans into coil pots.
On Tuesday,  you're invited to join a reminiscence session to explore the sewing machine as a conduit for family memory; many of us have a Singer sewing machine knocking about in the attic somewhere! This will be followed by a themed Chat, Craft and Play event which will have a similar focus.
For families, there'll be a fast fashion theme at Friday Fledglings, and on Saturday 20th you'll be able to join a free workshop to learn about the impact of fashion and make your own tote bag.
During the week, Reading College students will be bringing rural vogue to the museum, showing off outfits they have made specially in a special MERL Gala. Although this is a private event, we're looking forward to sharing pictures soon!
Image: Detail of a square silk scarf screen printed and hand worked by designer Caitlin Hinshelwood, inspired by a visit to The MERL (2018/5)