Reading Walks Festival: Mindful Museum Walk
A gentle, accessible walk with Saranjit Birdi in The MERL garden and galleries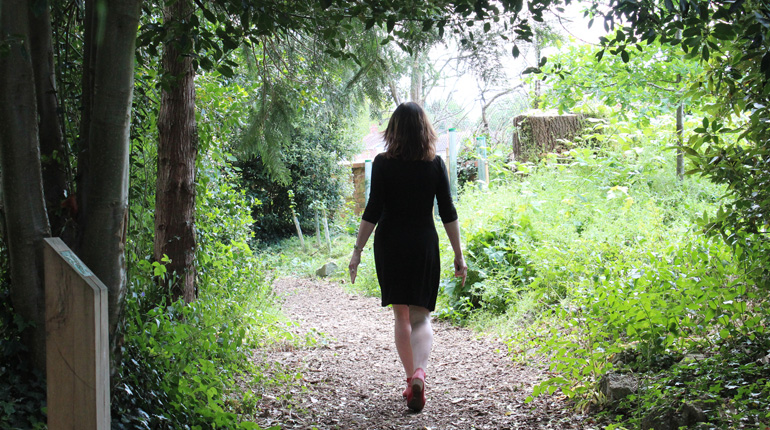 Join us as part of Reading Walks Festival 2023
We are delighted to be taking part in the first ever Reading Walks Festival. We are offering two gentle, accessible walks in and around the museum and its immediate surroundings on campus. This one, with Saranjit Birdi takes place in the MERL garden and galleries, and the other, on Weds 10th May, is a nature walk around the MERL garden and London Road campus.
About the walk
Join artist and arts in health practitioner, Saranjit Birdi, for a mindful walk in and out of  The MERL. Saranjit will lead you through a range of mindfulness techniques using the museum collections, spaces and garden as inspiration. From sketching and stretching, breathing and writing, this walk will give you the chance to explore mindfulness through gentle walking and creativity, connecting with collections, connecting with nature and connecting with others.
The walk leader
Saranjit Birdi is a 'combined-arts' artist with 26 years arts practice. He has qualifications in fields as varied as in Arts in Health, Architecture, Exercise to Music and Martial Arts. He has art in collections at Reading Museum and the University of Reading and public sculpture works across the UK. Last year, Saranjit helped deliver activities for Museum Partnership Reading's Thriving Communities programme and produced a Mindful Museum resource that is available at The MERL.
Further information
Easy difficulty. This a short, slow and gentle, wheelchair-accessible walk. Visit our Access page to help plan your visit.
Suitable for adults only.
Assistance dogs only.
Approx 1km, 1.5 hours (not all walking).
The MERL cafe will be open for hot and cold drinks, sandwiches and snacks. Water is available for refilling bottles.
We encourage visitors to use public transport to reach us if possible, visit our getting here page for details.
Free. Book required. Please book via the Reading Walks Festival website.