University of Reading Community Festival
A free family-friendly event on the Whiteknights campus

Event Navigation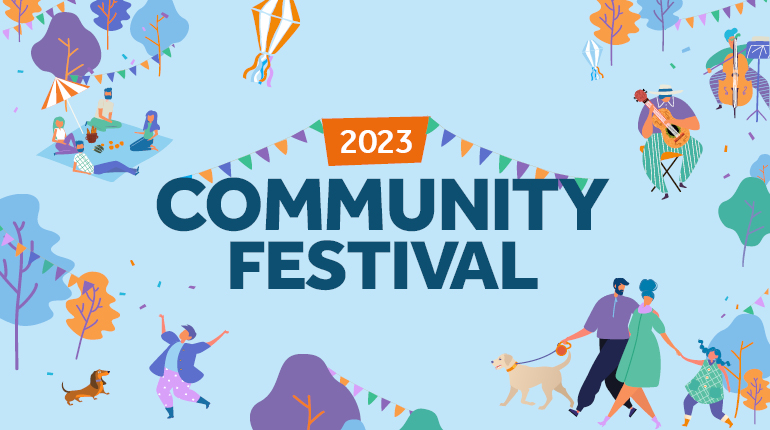 Join us at the University's first Community Festival!
We're delighted that our Museums on Wheels stand will be rolling up the hill to the University of Reading's first Community Festival on the Whiteknights Campus! We'll be running a fun family activity inspired by Museum Partnership Reading's Our Green Stories campaign.
The brand-new one-day festival is coming to campus on May 13th. The University of Reading's award-winning parkland campus will host a free family-friendly extravaganza!
Created by the people of Reading, for the people of Reading, the Community Festival will bring together local residents, small businesses, charities & organisations from across the town. With outstanding live music, theatre and performance, incredible street food and a packed programme of hands-on activities for children and grown-ups to get involved with throughout the day.
Featuring multiple indoor and outdoor venues, this one-day celebration not only brings together and exhibits local artists, performers, cultural organisations and food vendors, but will also showcase some of the most fascinating research currently taking place at Reading.
Join us to explore the stunning gardens and green spaces that make the town's Whiteknights campus one of the best places to study in the UK. Get active with a host of sports taster sessions, campus walks and tours. Have a bite to eat with friends in the park, and don't forget to bring your dogs for a lovely stroll around our beautiful lake (don't scare the geese).
Start the summer with a celebration, recognising what makes Reading fantastic: our diverse and welcoming community.
A free shuttle bus service will be provided on selected routes – details of this including the full festival line-up be announced soon.
For further information, please see rdg.ac/communityfest or follow the University of Reading on social media #UniForReading. Any queries? Please contact communityfestival@reading.ac.uk