51 Voices: Pleasure and Pain
This January, The MERL embarked on 51 Voices, a new year-long project celebrating the museum's seventieth anniversary in 2021. Throughout the year, we will be working with a range of writers, artists and different communities to give contemporary voice to fifty-one objects and archives in The MERL collection connected in myriad ways to our founding year.
In this fourth monthly roundup of our 51 Voices work, join us as we reflect on four of the fifty-one objects which were given Voice in April (now live on the exhibition page) and explore how they are resonant in our lives and changing world today.
51 VOICES: APRIL
The four objects shared in our online exhibition during April are a straight split between the appealing-to-gaze-upon and the look-away-quick – at least for this writer. Although, our contributors remind us in all sorts of ways that beauty is only skin-deep, and what might make us uncomfortable requires fuller exploration to appreciate and understand.
So, let's be brave and start with the two objects which are personally unpleasant on initial view.
The 1951 Ministry of Agriculture and Fisheries 'Death to Pests' poster
is a clear instruction to kill what one might term minibeasts to encourage children's engagement and curiosity. To this beetle-rescuing, snail-saving soul, this is an anathema. However, the fear of post-war threats to any food supply cannot begin to be understood in these days of eating excess and doorstep Deliveroo.
And we learn from Dr Sabine Clarke that many of the treatments were natural, and those that were chemical were also contributory to advances in protection from typhus and malaria
.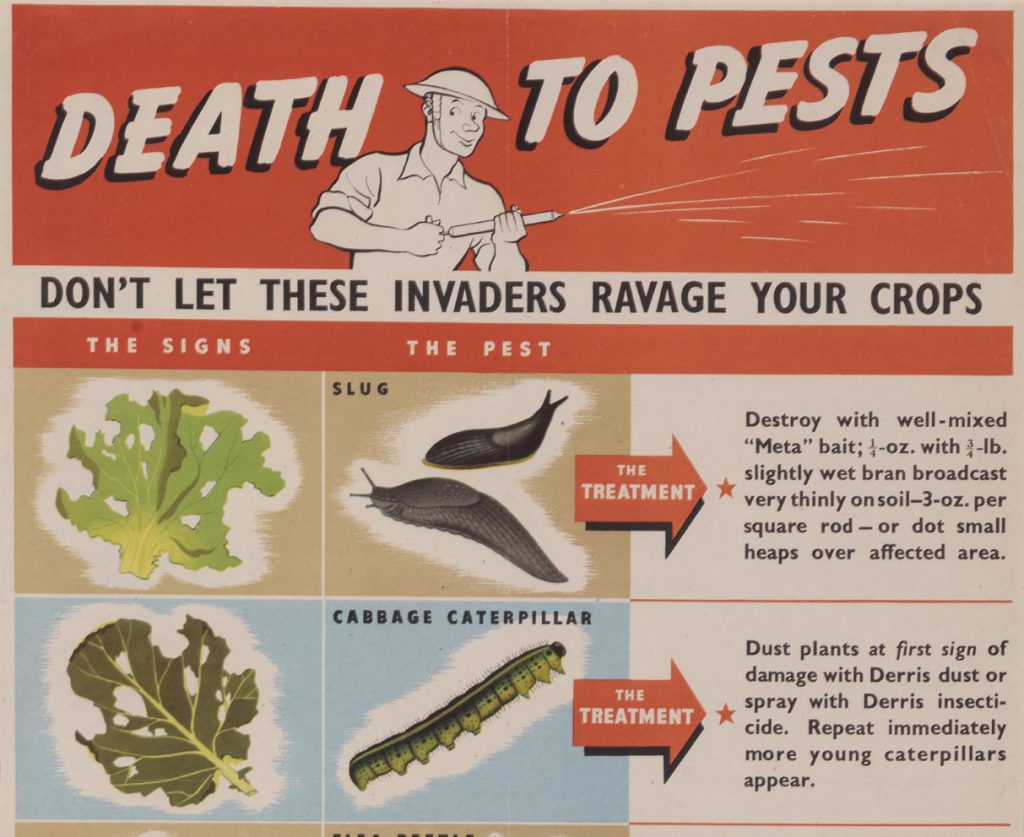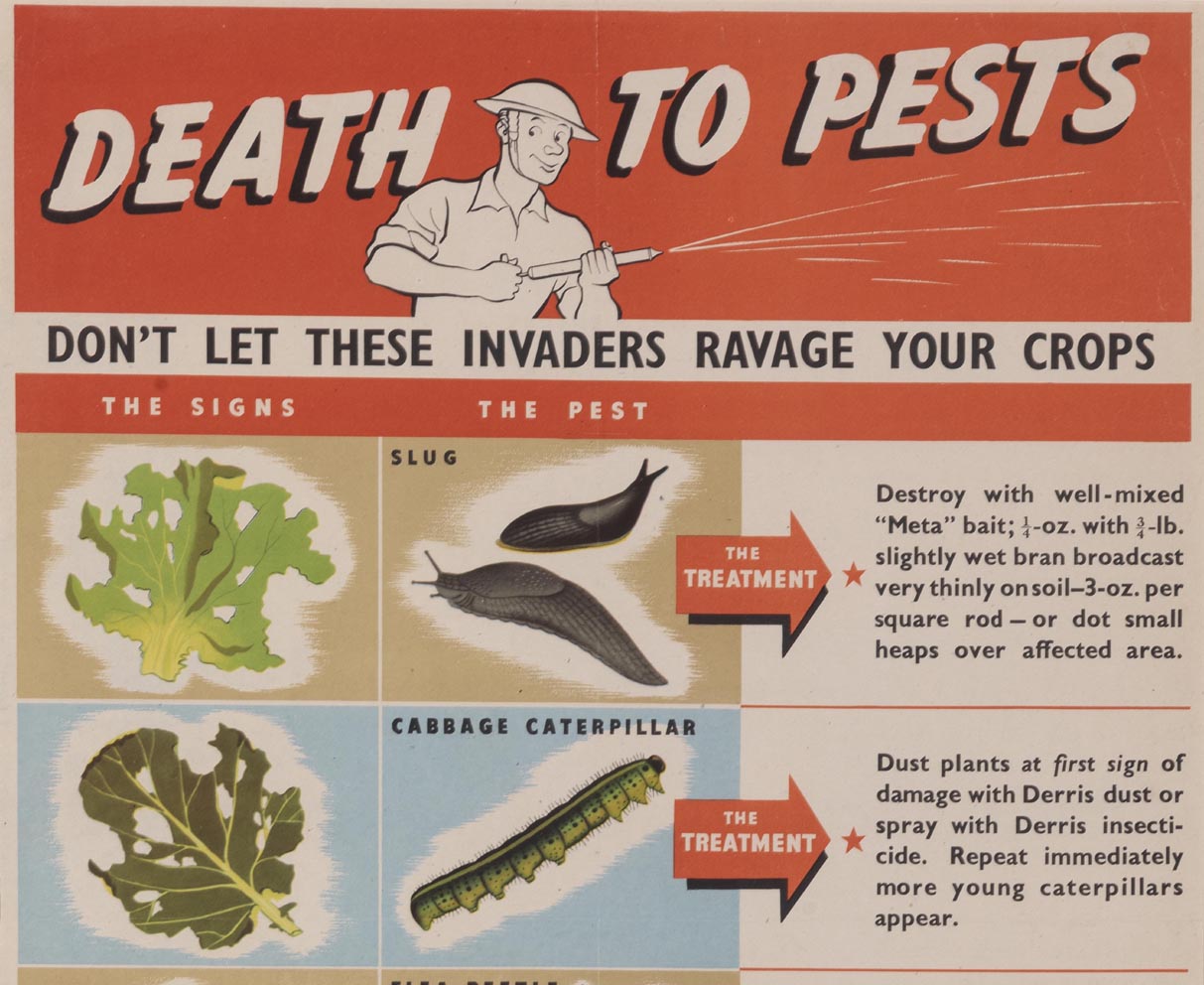 Even more disagreeable are the cold, steel hard, Obstetric Forceps which appear eye-wateringly menacing, even bordering on torturous. Quite frankly even just the image makes me wince with the memory of their use. However, the case for forceps to aid the management of childbirth, saving mother and baby – as well as the advancement of female workers through midwifery – is compelling. We discover from volunteer Gillian that, incredibly, this invention dates back to the 1500s – that is a lot of life preserved, and not just human. She also shares how forceps have been repurposed for use as lambing tongs, reminding us of the bond of mammals to carry and care for young. And without forceps, my first little lamb would not have been delivered safely one April day fifteen years ago.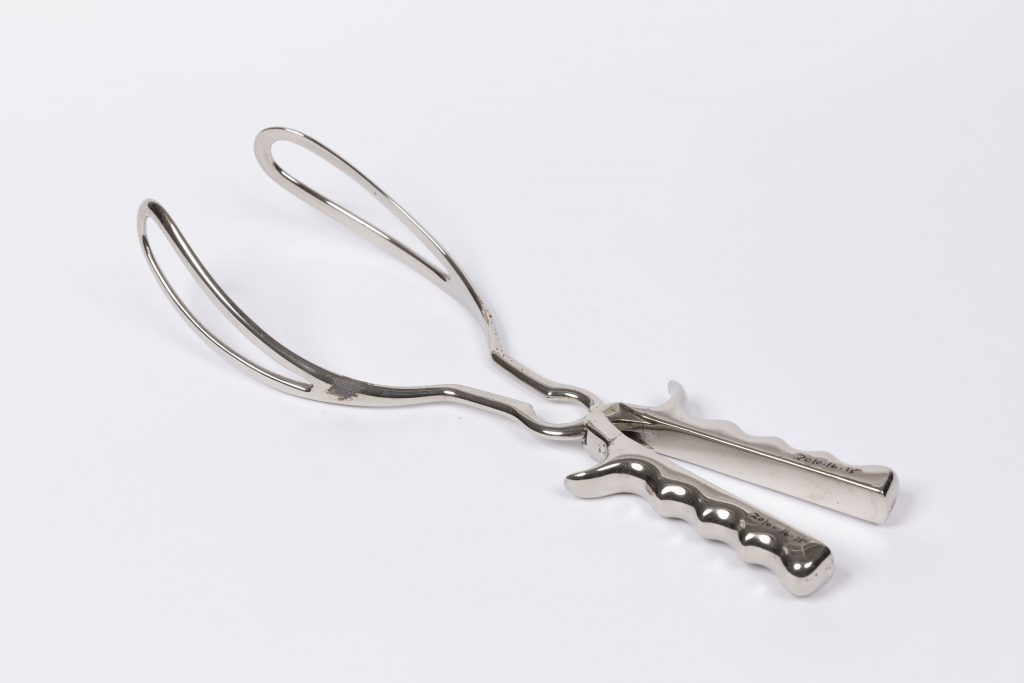 Conversely, the objects that at first appearances are aesthetically pleasing are revealed to be hiding truths or creating myths. The frontispiece illustration to Jacquetta Hawkes' book 'A Land' by Henry Moore is enchanting in nature. The abstract human form is a hallmark of Moore and the image is romantically dream-like and gently surreal. The curves of both the landscape and the reclining female form are sensual yet subtly realised through a pastel and earthy palette. But ignore the Moore and, through the reflections of Dr Amara Thornton, delve into the book's unwritten history to begin to reveal how 'with the Festival opening, the process of forgetting had begun'.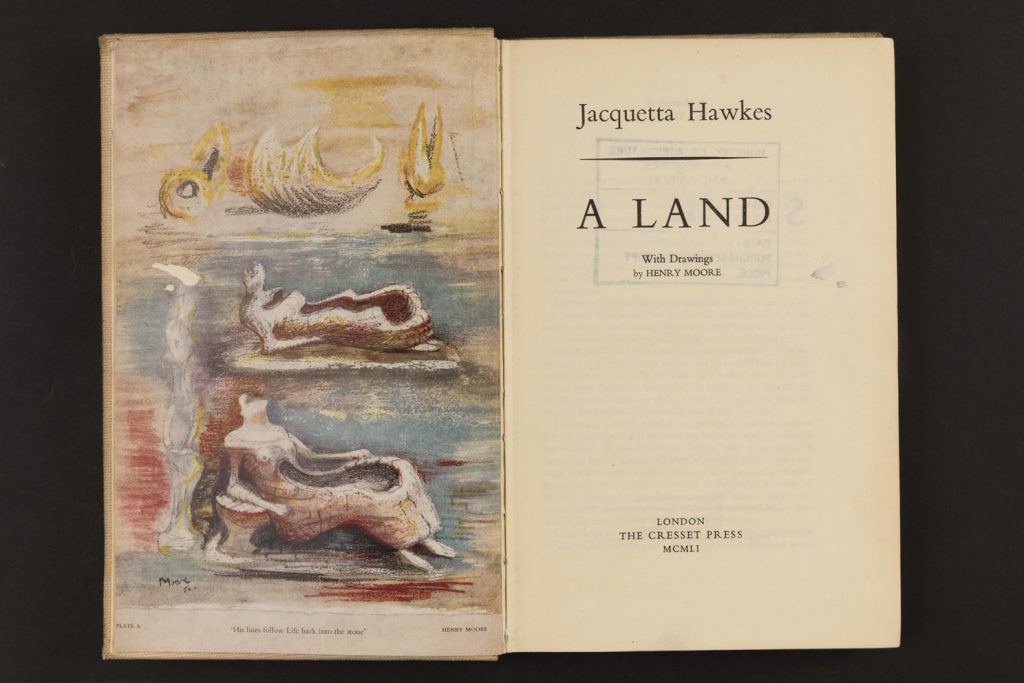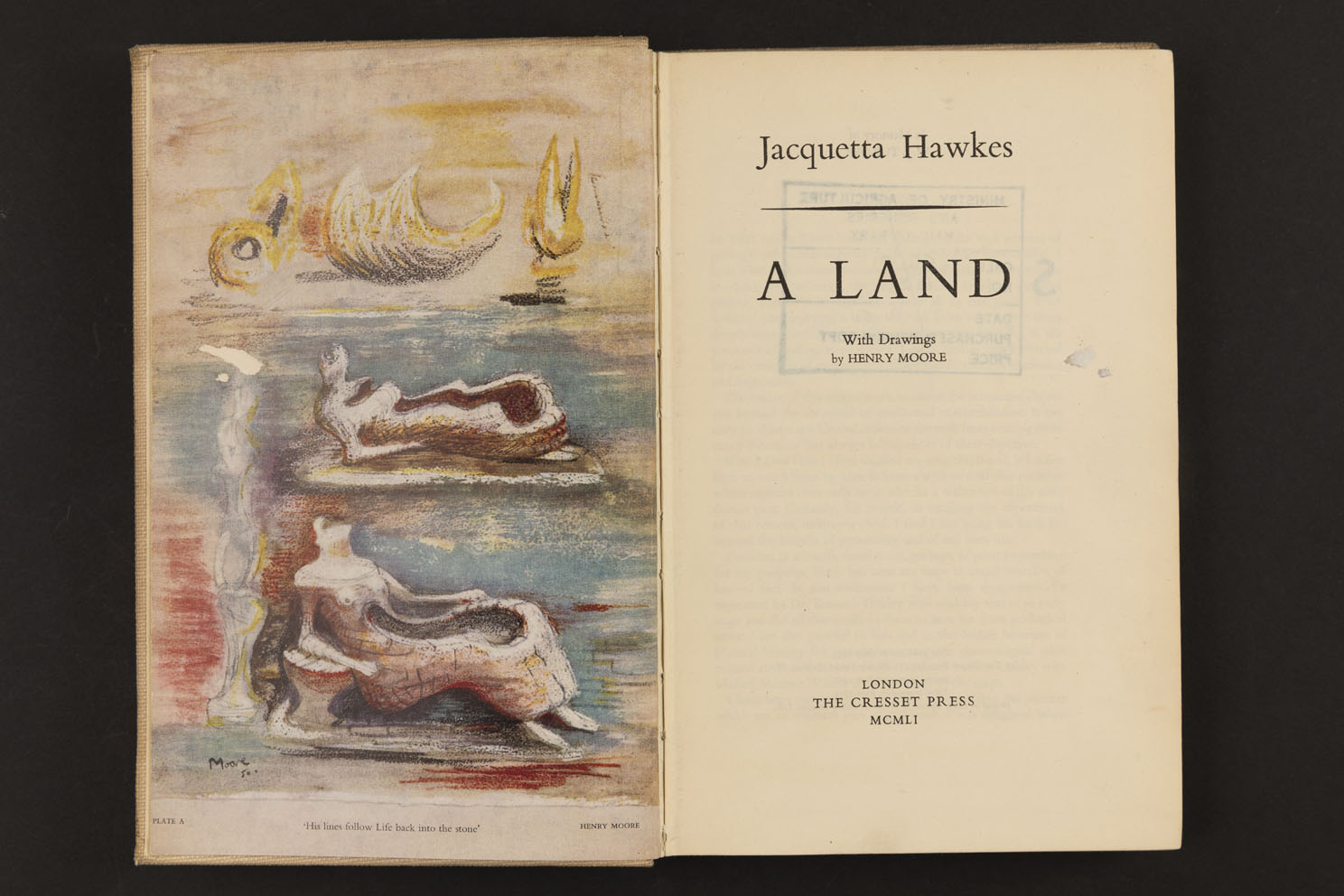 The rural idyll is what estate agent stats indicate many have wanted to achieve in the last year  – county living and open private grounds with the promise that gentle gardening leads to an abundance of flowers. Environmental geographer Dr Alex Arnall explores this concept through the jigsaw puzzle, 'Our Beautiful Island'. She asks: can the rural ever live up to popular ideas of what life in the countryside should be like? What changes might we see as a result of the pandemic? Do rural spaces live up to our expectations? The bonus with this home is not just one, or two, but three self-content children with not a device in sight. But as Arnall reminds us: there is a darker, harder side to rural life which 'includes problems such as social isolation, lack of services and job, rural poverty and crime, and prejudice and discrimination'.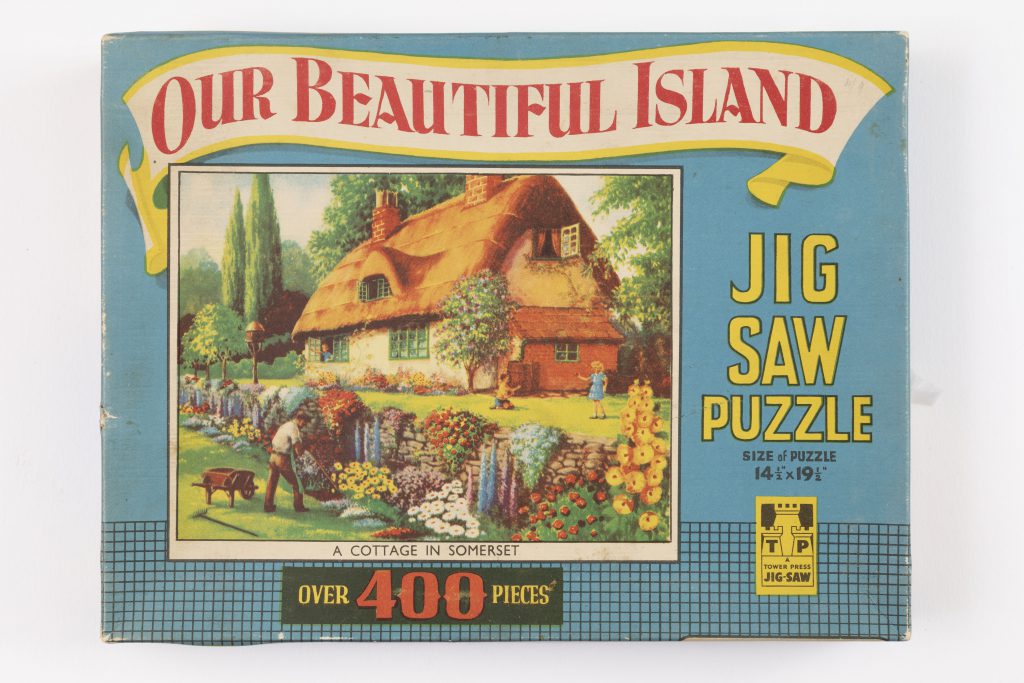 Like the jigsaw, these April Voices prompt us to only be satisfied when we can see the whole picture.
With thanks to the support of Arts Council England and the Government's Culture Recovery Fund for making all this possible.
Share This Post :