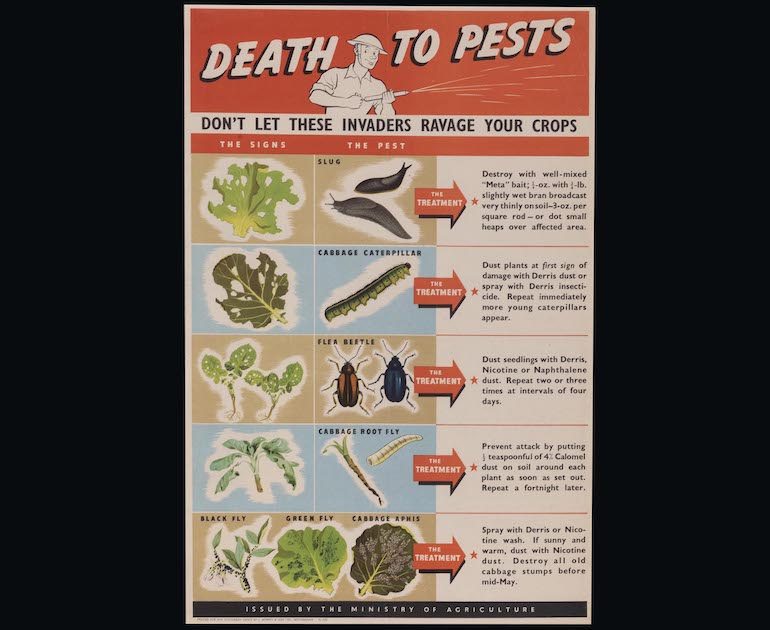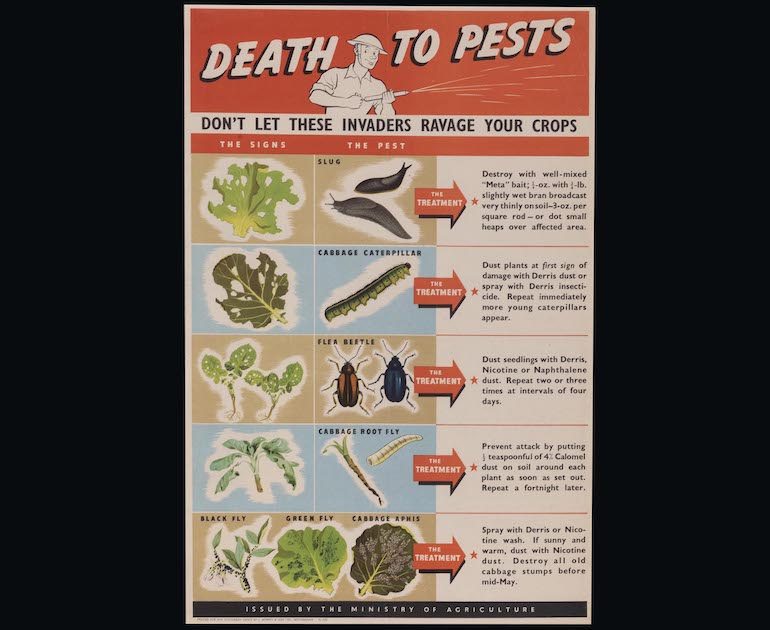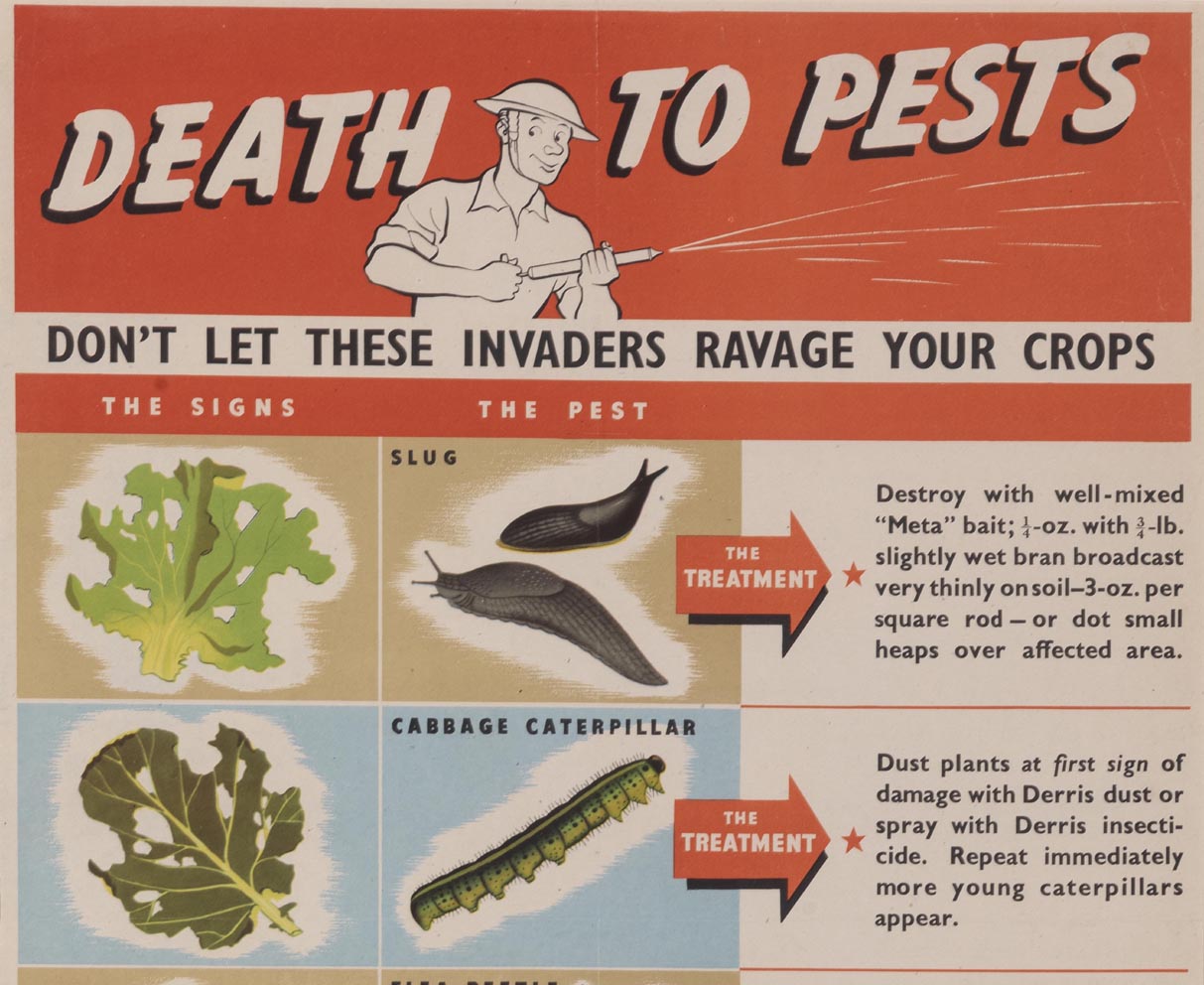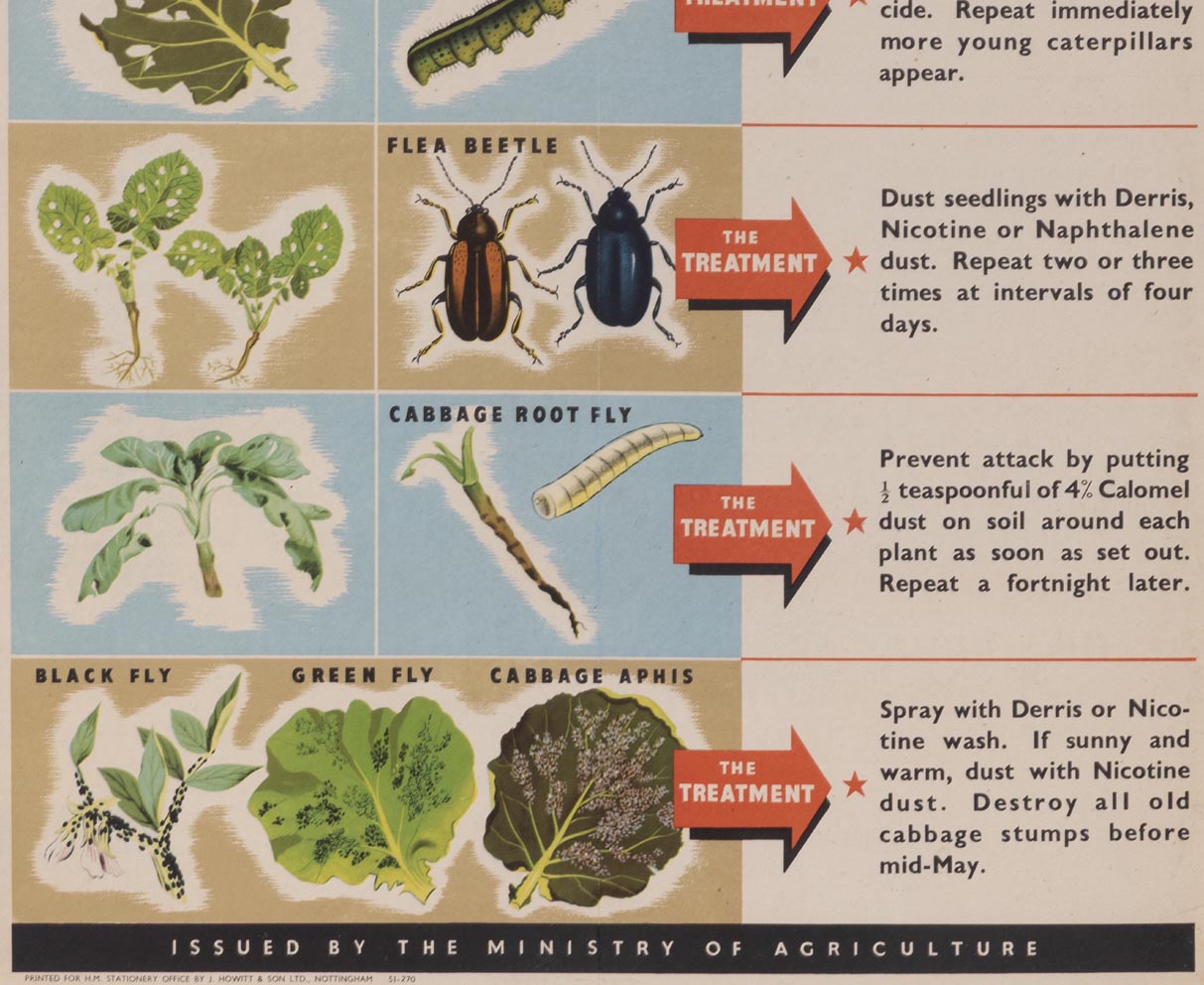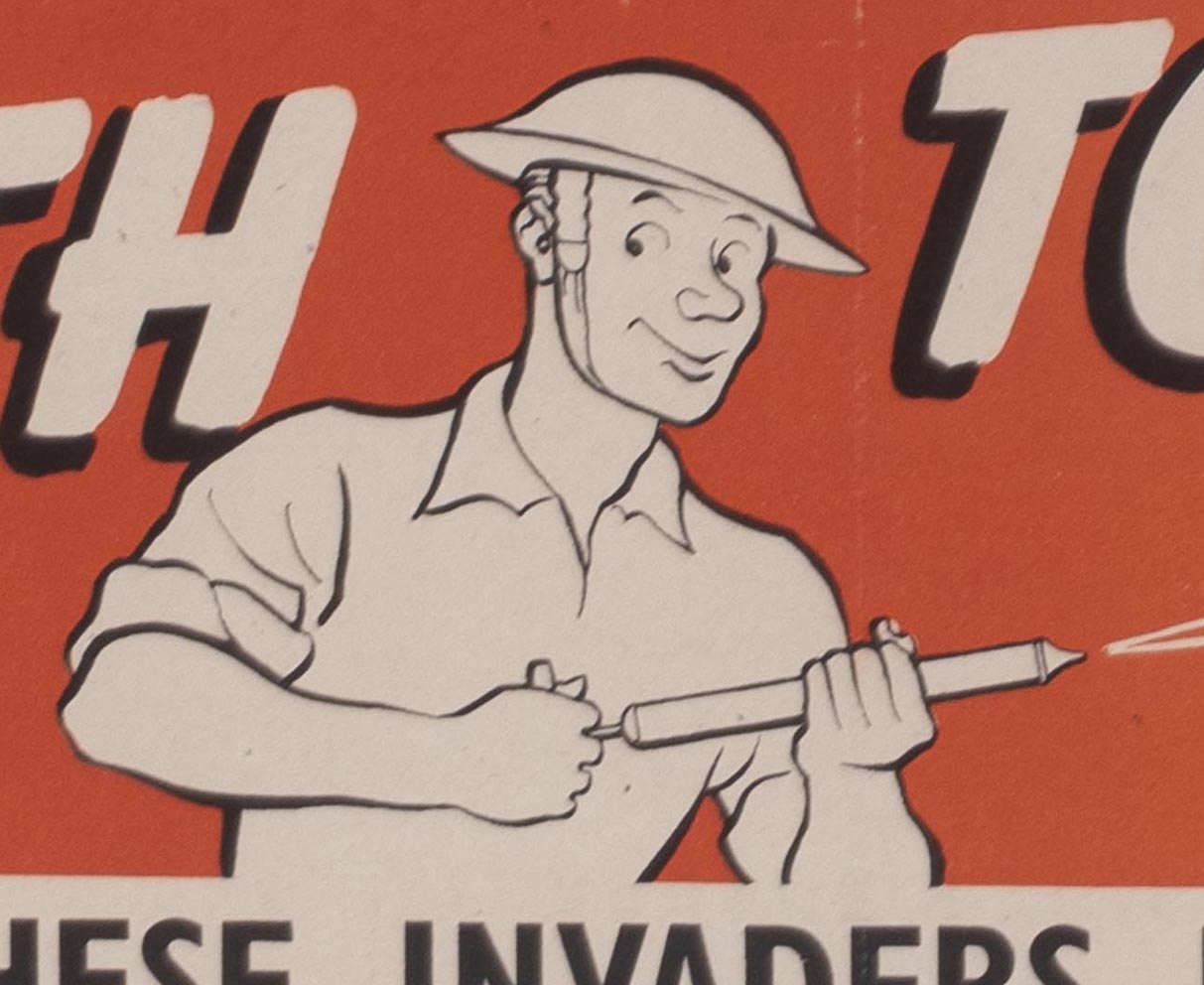 Ministry of Agriculture and Fisheries, Death to Pests poster, 1951
---
This poster was issued by the Ministry of Agriculture and Fisheries. It was printed for H. M. Stationary Office by J. Howitt and Son Ltd, Nottingham, and released in 1951. It was intended to encourage British growers to combat common vegetable pests. This postwar period was still characterised by food shortages and rationing. Crop protection was considered a vital part of the national effort. Other incentives and Government support were provided to farmers and food producers at this time.
The poster used imagery designed deliberately to evoke wartime ideas and a spirit of collective action. The figure depicted at the top wore a steel helmet and held a type of spray gun that was common in crop protection at this time. Such apparatus had also been used in military lice control campaigns. The impression was of an urgent call to action, vital for wider national security. The language used—of 'destroying' and stopping 'invaders'—purposefully echoed the sentiments of propaganda during the Second World War.
Although inclusive of some artificial interventions, for the most part this poster recommended natural and traditional treatments. Agriculture was on the cusp of using many more synthetic insecticides and far more harmful means of pest management. Many such treatments were used in colonial or military contexts first and later found a market in domestic farming and horticulture. Such treatments would grow rapidly in tandem with the slow emergence of fringe organic approaches. The latter would not become mainstream until many decades later.
Click here to see a brilliant creative response to this poster from illustrator Maisy Inston and pupils from Reading Girls School, as part of The MERL's 70th anniversary project, 51 Voices.