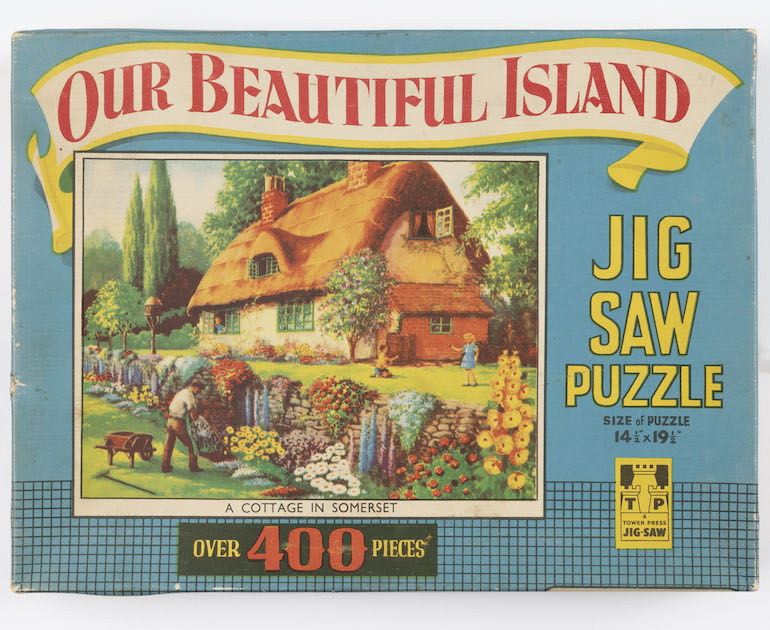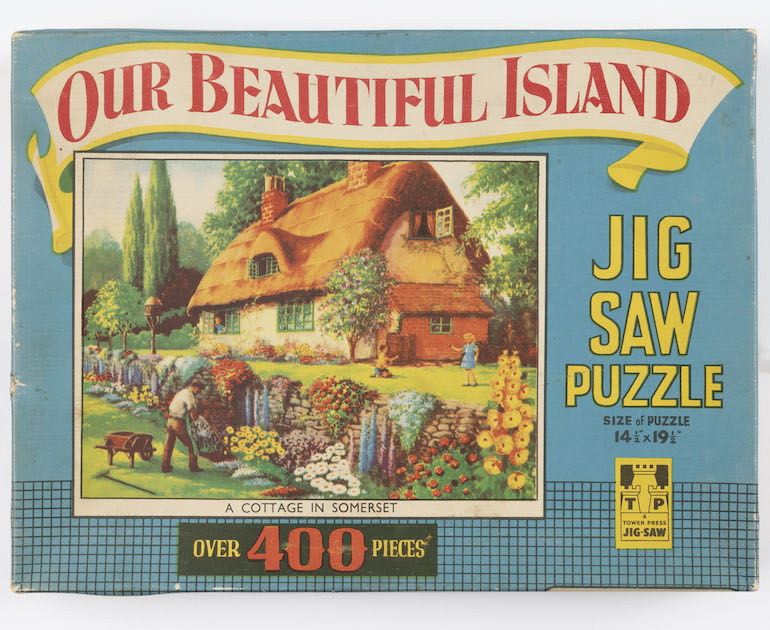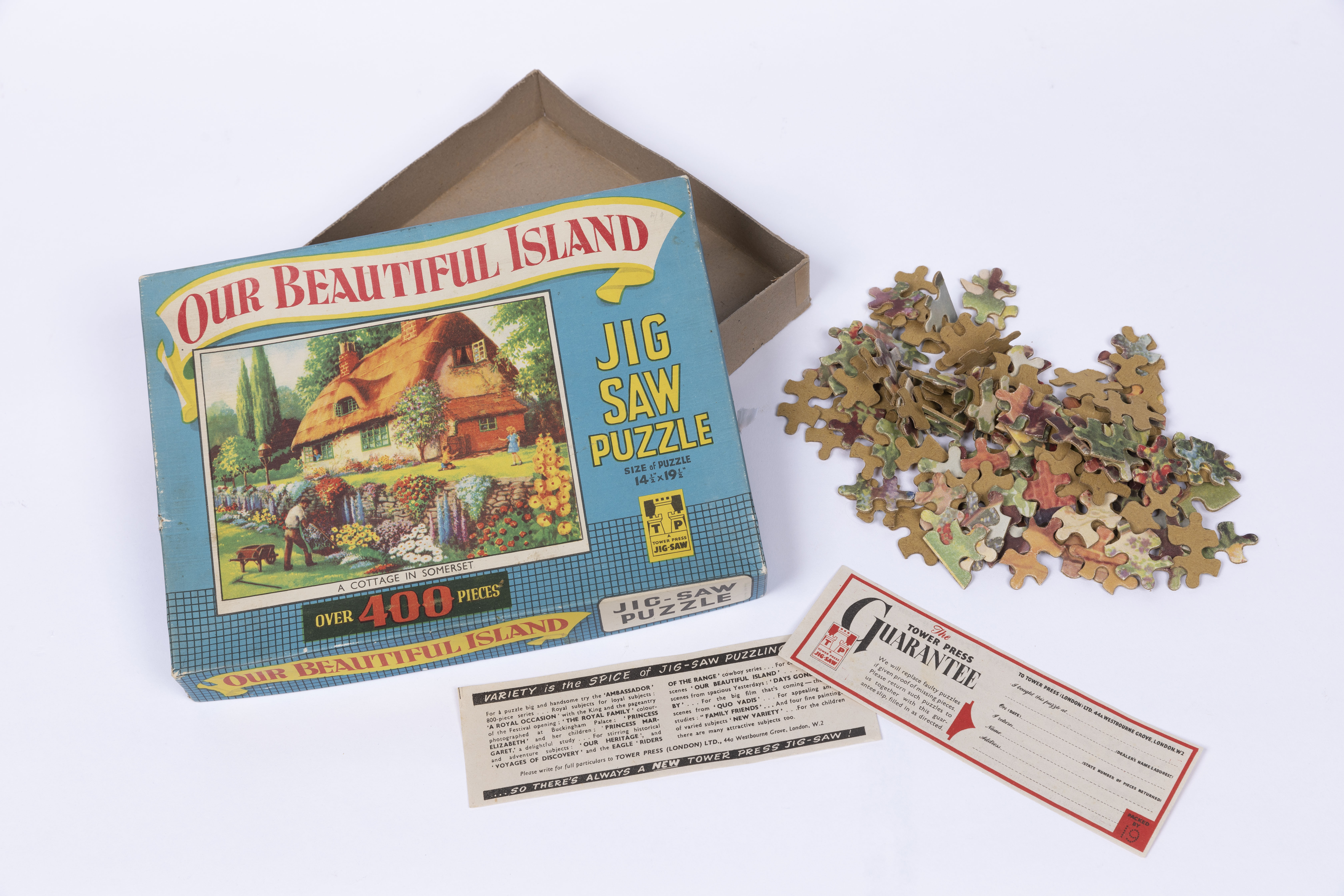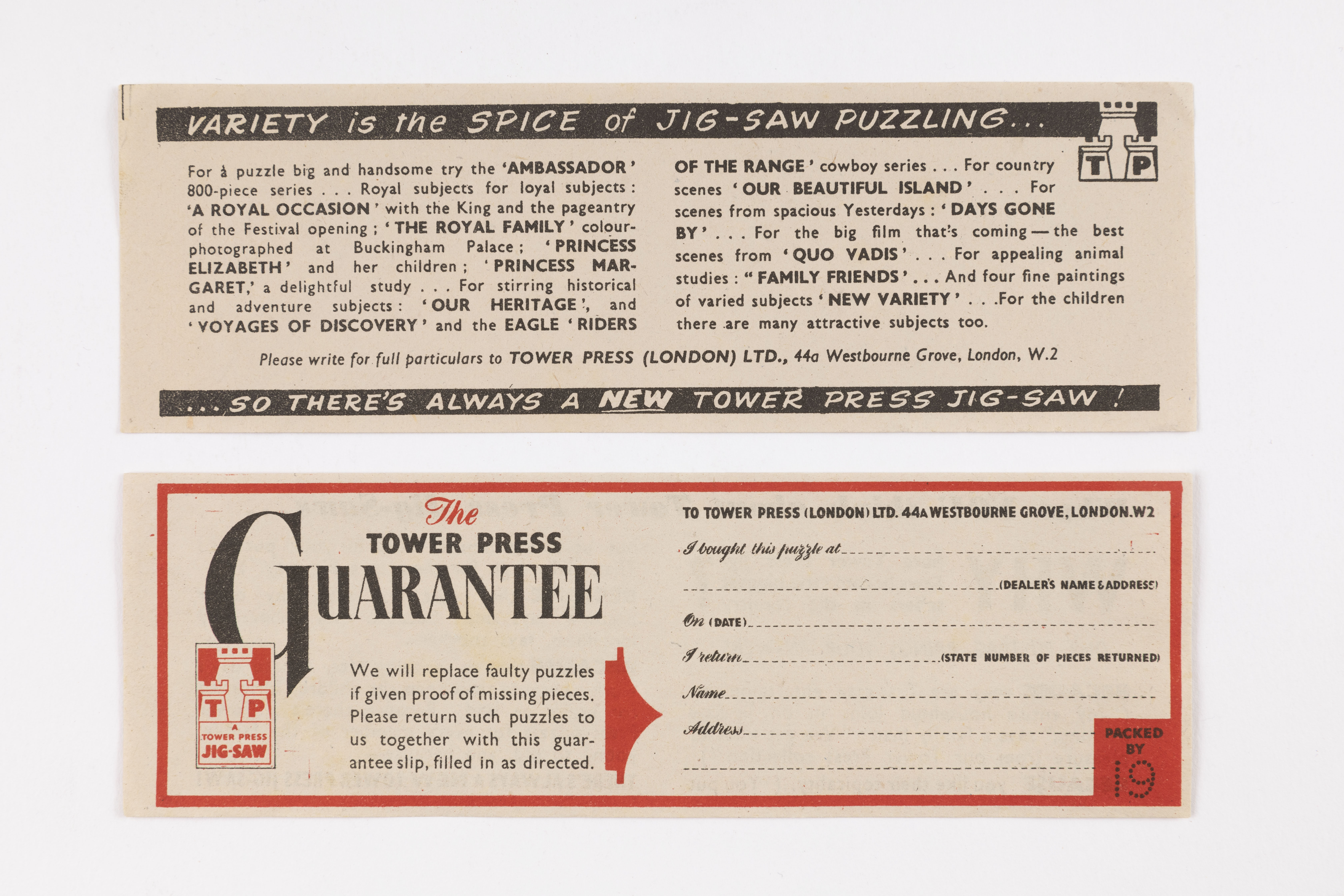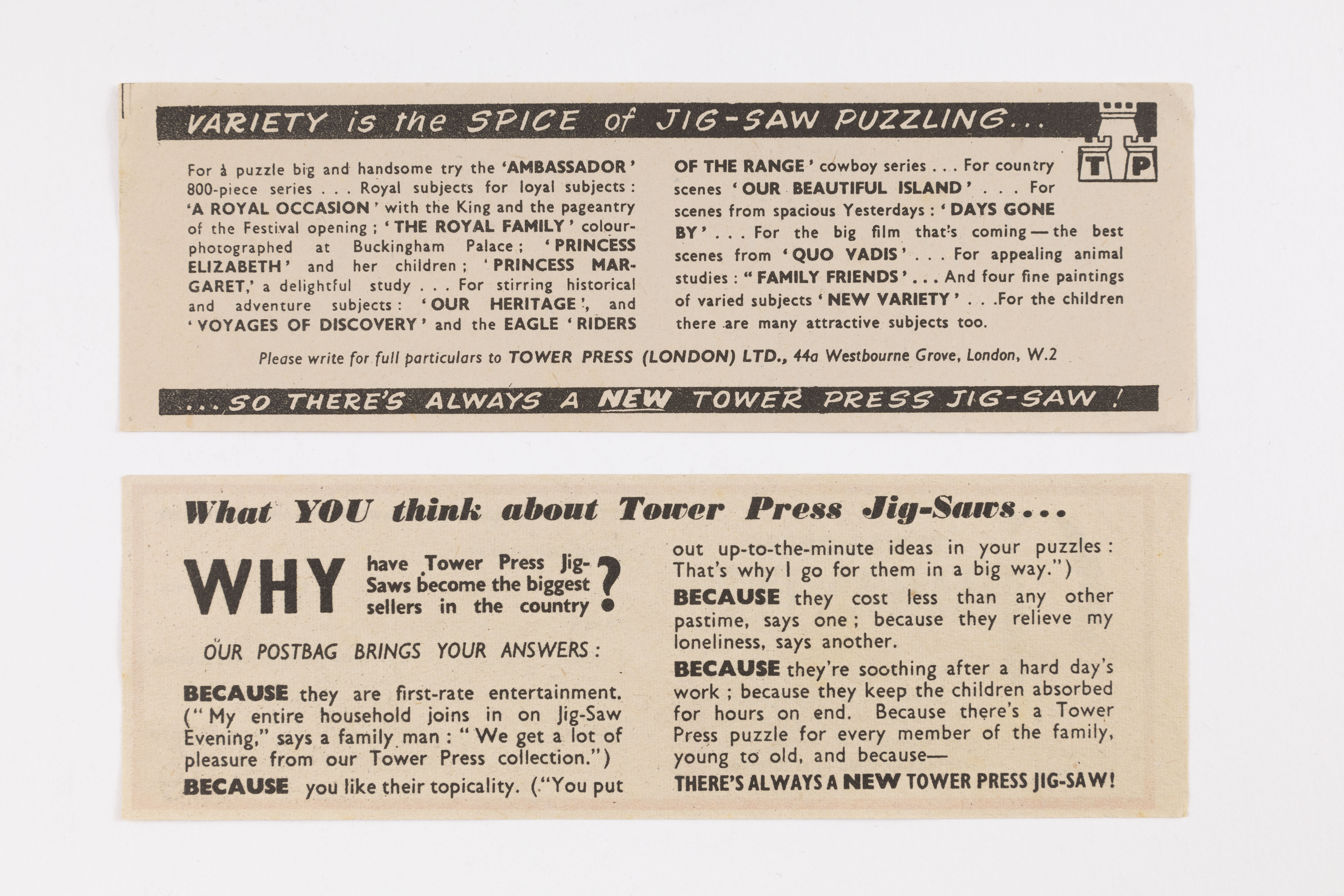 Tower Press, Our Beautiful Island jigsaw puzzle, circa 1951
---
Subtitled 'A Cottage in Somerset', this jigsaw puzzle epitomises the kind of 'chocolate box' representation of rural England that we see presented in many different areas of popular culture. This is a very particular way of depicting the countryside as a rural idyll—timeless, nostalgic, and happy. This jigsaw puzzle was one of a series of four produced by Tower Press. The other three had images of 'Saint Michael's Mount', 'The Fishing Harbour', and 'Old English Thatch'. It is likely that the cottage shown on this image was (and perhaps still is) a real building.
Giving a precise date for this puzzle would be a challenge if it were not for two flyers found inside the box. One of these pays reference to the 'topicality' and 'up-to-the-minute ideas' in Tower Press puzzles and the other mentions the 'King and the pageantry of the Festival'. This latter comment is a reference to the 1951 Festival of Britain, of which George VI and Queen Elizabeth were patrons. In addition, the puzzle series itself echoes the celebratory theme of 'Land', central to Festival displays and programming. As such, it seems likely the puzzle dates to 1951 or very shortly thereafter.
The puzzle is one of over 300 kindly donated by collector Julie Peverett. All of the puzzles she collected followed rural themes and many featured country scenes similar to this. Careful analysis of different cottages shown on puzzles in her collection reveals that many of the same thatched, rustic-looking, real-life buildings were depicted again and again. Like repeated use of the same locations as film sets, use of the same views on jigsaw puzzles helped reinforce messages about the past, and about what rural spaces and places should be like.