CANCELLED: EARLY BIRDS: QUIET HOUR AT THE MERL
A quieter hour for visitors with autism and other sensory conditions

Event Navigation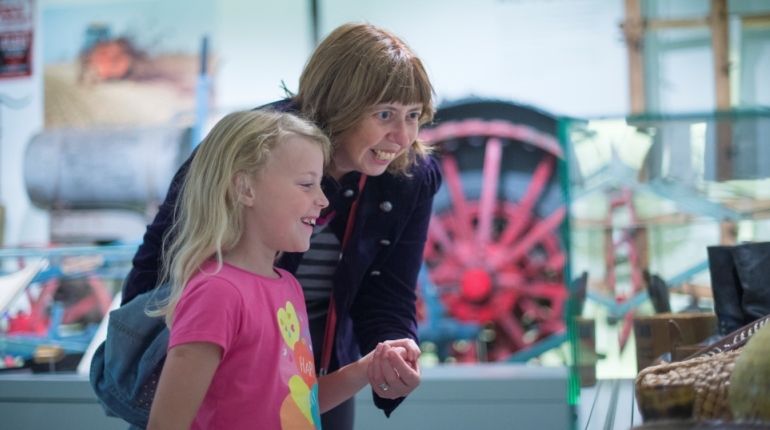 Early Birds: Quiet Hour at The MERL
Early birds is a quieter hour which provides an atmosphere in which to explore the museum, sensitive to the needs of visitors with autistic spectrum or other communication and sensory conditions. The session takes place every first Sunday of the month from 10 – 11am, during our usual opening hours. Siblings, families, carers and friends are welcome.
What will the sessions be like?
They will take place from 10 to 11am on a Sunday (first of every month), when there are not usually many visitors.
We will mute the sounds which usually play throughout the galleries.
We will aim to reduce loud noises and movement in our café and shop area.
We will place a poster outside to let all visitors know that it's a quieter hour.
We will place free make-and-take activities in the studio for all visitors to enjoy.
You will be able to borrow a Sensory Backpack containing ear defenders and other sensory equipment to enhance your visit.
You can try out our new 'Make SENse' differentiated trails
What we have done so far:
We have set up these new sessions with the support of local schools and organisations. They have helped us shape the sessions to help make visiting the museum a more enjoyable experience for visitors with autism.
We have carried out staff training
We have created resources to help you prepare for your visit, also available on our accessibility page:

The MERL Sensory Map shows you what you can expect, how bright areas of the museum are, where there are loud sounds and what opportunities there are to interact with exhibitions.
The MERL Social Story walks you through every area of the Museum, what each area is for and the kind of activities you can take part in
The MERL Google Streetview Tour is made up of a series of 360° photographs that take you around the Museum and our garden
Plans for the future
Please complete the Early Birds evaluation form after your visit so that we can find out if these sessions cater for your needs and learn what else we could offer in the future. You will find a form at the Museum reception. Please hand it to a member of staff when you have filled it in.
With thanks to:
The MERL is an ideal community setting for children, young people and adults with learning disabilities to visit. The museum provides a motivating and stimulating learning environment both in the galleries and the garden area. The galleries have a calm atmosphere and have plenty of space which supports people who find sensory overload challenging.

Our students have always had positive experiences and been excited for some time following their visits.

Contact us

If you have any questions about the Quieter Hours sessions, please contact Phillippa Heath by email or call the Museum on 0118 378 8660.

*Ear defenders are available to borrow during any visit. Please ask at the front desk.