NOW ONLINE: VIRTUAL REALITY & OBJECT HANDLING
Learn about shepherding through virtual reality and MERL objects

Event Navigation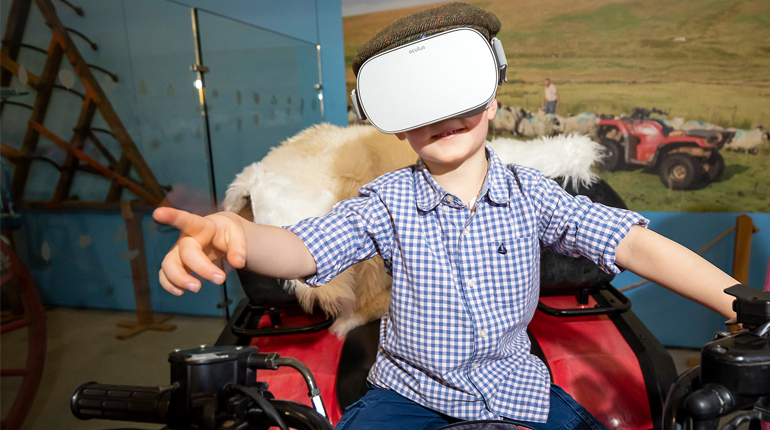 Our holiday events are online!
Join us on social media for a digital alternative to trying our VR and object handling activities at the museum. Pull up a chair, imagine it's a quad bike, climb on and watch a 360 version of our Quad Bike VR film to be transported to Dartmoor with Shepherd, Russell and his dog Flo. You will also be able to watch a film about how PurpleStars created the VR experience.
There'll also be an activity inspired by one of our shepherding objects.
Follow us on Facebook
and
twitter
and look out for the posts at 11am on Tuesday 7th & 14th April!
Discover Virtual Shepherding!
Immerse yourself in the life of a modern-day shepherd through a 360 virtual reality experience, and learn about the making of the film with its fantastic creators, purpleSTARS!
And for some 'Reality'
Here's a marvellous crook from our collection, created by the shepherd who worked with it, Henry Beecham.
Take a look at the intricacy of the design and the level of detail; it's a real masterclass in both creativity AND personalisation.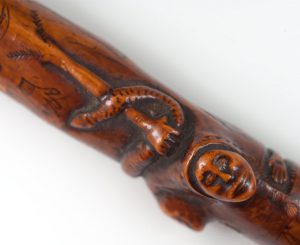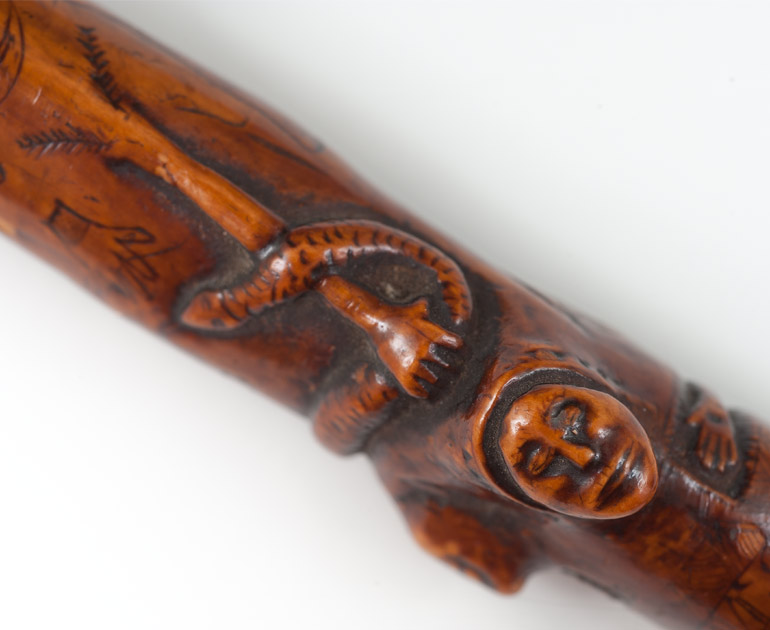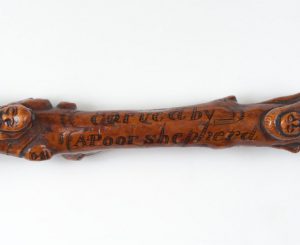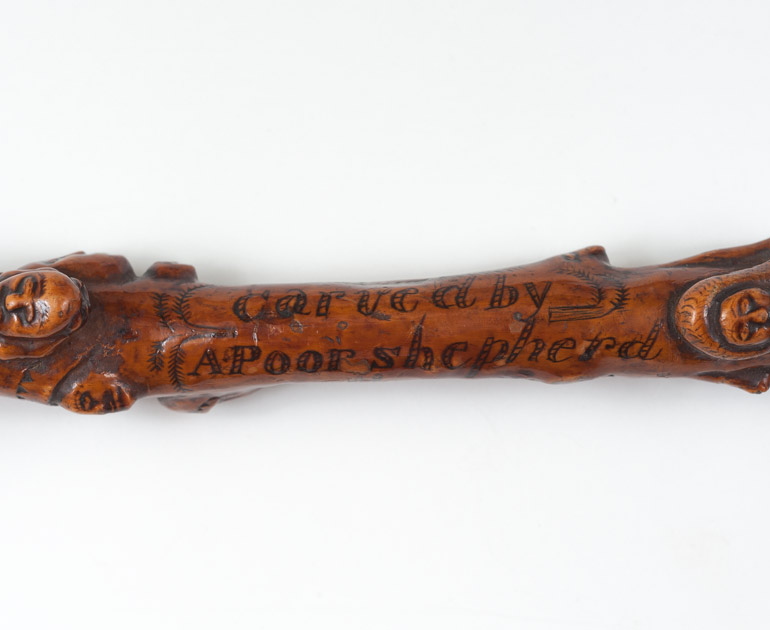 The quite striking inscription reads: "Carved by a Poor Shepherd in the years 1844 to 1849".
As a little challenge, please send us (on social media) a doodle of a regular household object from your home, BUT personalised and inscribed in the same way!