51 Voices: Work, work, work
Discover the four newest Voices to arrive in our anniversary exhibition.
This January, The MERL embarked on 51 Voices, a new year-long project celebrating the museum's seventieth anniversary in 2021. Throughout the year, we will be working with a range of writers, artists and different communities to give contemporary voice to fifty-one objects and archives in The MERL collection connected in myriad ways to our founding year. In this seventh monthly roundup of our 51 Voices work, join us as we reflect on four of the fifty-one objects which were given Voice in July (now live on the exhibition page) and explore how they are resonant in our lives and changing world today.
51 Voices: July
The sun shone high in the sky at last, and talk turned to 'staycations', a suddenly seemingly divisive portmanteau. But as many contemplated where their time off, time out, and time away might take them, our July Voices all focused on work, work, work.
Three of the Voices bring our attention to labours of love: from the meticulous mapping of architecture in every English county, and the political campaigns of the Women's Institute; to the duteous digitising, cataloguing, and copyright researching of over eighty films shared internationally. Here are people with passion, pride and purpose in their endeavours, driven by a willingness to share knowledge and skills, rather than by promises of significant financial reward. However, one of the Voices is a salient and sobering reminder that not-for-profit is not for all.
Adam Lines, Reading Room Supervisor and Collections Academic Liaison Officer at the University of Reading's Museums and Special Collections Service, shares with us his love of art, architectural historian Nikolaus Pevsner, and a life spent rambling and pondering the built environment of parochial England. Adam takes us on a winding trip into Pevsner's past, the origins of his series, and our object number 26, Buildings of England, the first of which was released in 1951.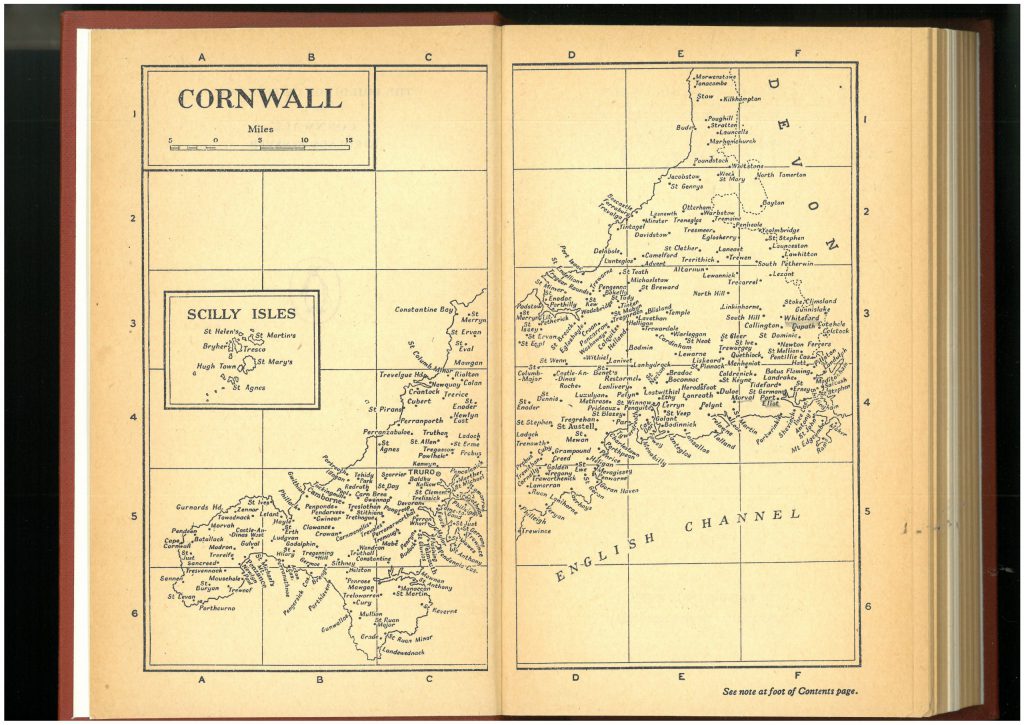 Poet John Betjeman who originally conceived the Shell Guides, considered Buildings of England's main competition, was a passionate advocate of the feeling of a place: 'It is the eye and the heart that are the surest guides'. And it is with Adam's eye and heart that we take this journey. We hear about the extensive fieldwork and site visits, escapades and adventures, writing and editing undertaken by Pevsner and his wife Lola in creating these works, as well as the quantity of miles, sandwiches, and cigarettes clocked up. The back cover of the original paperback edition of Cornwall (wonderfully shared through Adam's own first edition) is graced with the bold claim that 'the series […] is intended to continue until all the counties of England are covered'. Both author and publisher demonstrated belief in and delivered on this great ambition. But a labour of love it was, as Penguin published the series at a loss and Pevsner received no royalties from the series.
In response to object 27, Women's Institute, Dr Rosemary Shirley, Associate Professor in Museum Studies at the University of Leicester, tells the story of a local Women's Institute banner, which was produced in around 1951. Rosemary uses this object as a way to explore and consider the changing role of the National Federation Women's Institute throughout the twentieth century, and the complex part this durable organisation has played in the social, cultural, political, and creative development of English rural life since its establishment in 1915.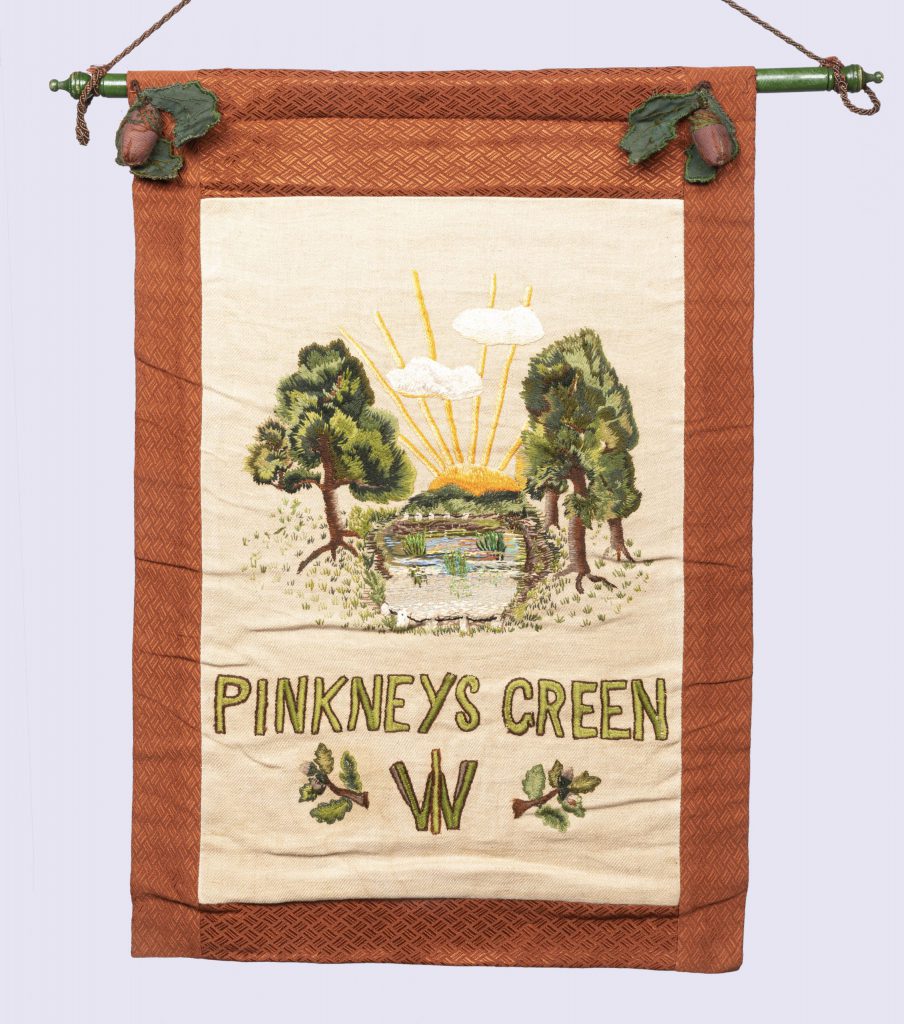 The Pinkneys Green banner is one of several examples now housed at The MERL, ranging in date from the 1920s to the 1950s. These collective artworks stand as testament to the inventiveness and artistry of their makers. They offer a means of marking and celebrating the role that the WI has played, and tens of thousands of women have freely given their time to for more than one hundred years. We learn how, since the early twentieth century, the championing of equality in education, social improvements, and, more recently, programmes of environmental awareness and responsibility is so much more than 'Jam and Jerusalem'.
Caroline Gould, Principal Archivist at The MERL, uses the example of 29, Storing Apples, a 1951 film drawn from the Ministry of Agriculture film library as a route into describing examples from the wider collection and exploring how and why we have been working harder in recent years to digitise, preserve, research, ascertain copyright and catalogue these extraordinary resources. The film profiles and promotes both the thought and toil that goes into this work in and beyond the orchard: the careful picking and packing of apples; the operating of grading machinery; the removal of any rot; the wrapping of produce; and the scientific investigations into how apples 'breathe', a critical development into their longer preservation.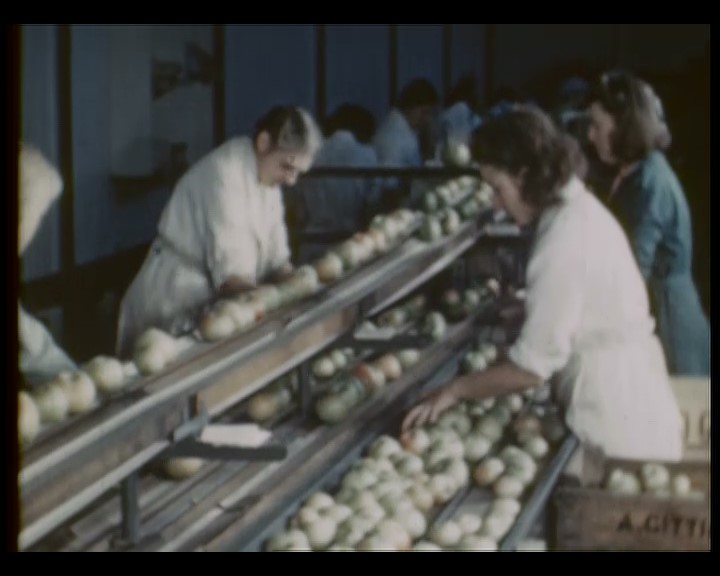 But it is also The MERL archives' fruits of labour (sorry) that are voiced here. From 16mm 'reel to reel' films to VHS copies, then to Betacam SP preservation, DVD and Digibeta, our archives folk have worked tirelessly through technological changes. Caroline explains that work on one of their latest projects has provided digital copies in .mpg format, supporting both viewing and preservation. Quite understandably, she hopes this is the last time the films will need a new medium. There are links to many of these films in Caroline's 51 Voices response, with many more accessible through the University of Reading's Virtual Reading Room. And although Mechanical Handling: Mechanised Sugar Beet Harvesting (MERL TR MAFF PH6/147) might not be this year's summer blockbuster, that these unique films remain in existence and can be accessed in this way is testament to the work of our team.
Yet, this eye and heart is sure made heavy, albeit necessarily so, by the Voice which rounds off our July round-up.
In responding to object 28, Sutton's Seeds Sign, Surajit Sarkar, of the Centre for Community Knowledge in Ambedkar University, Delhi, and Executive Committee Member of the ICOM-Affiliated International Association of Agricultural Museums (AIMA), shares unique perspectives on the role of seed trade and business in the context of Indian agriculture and commerce, both past and present.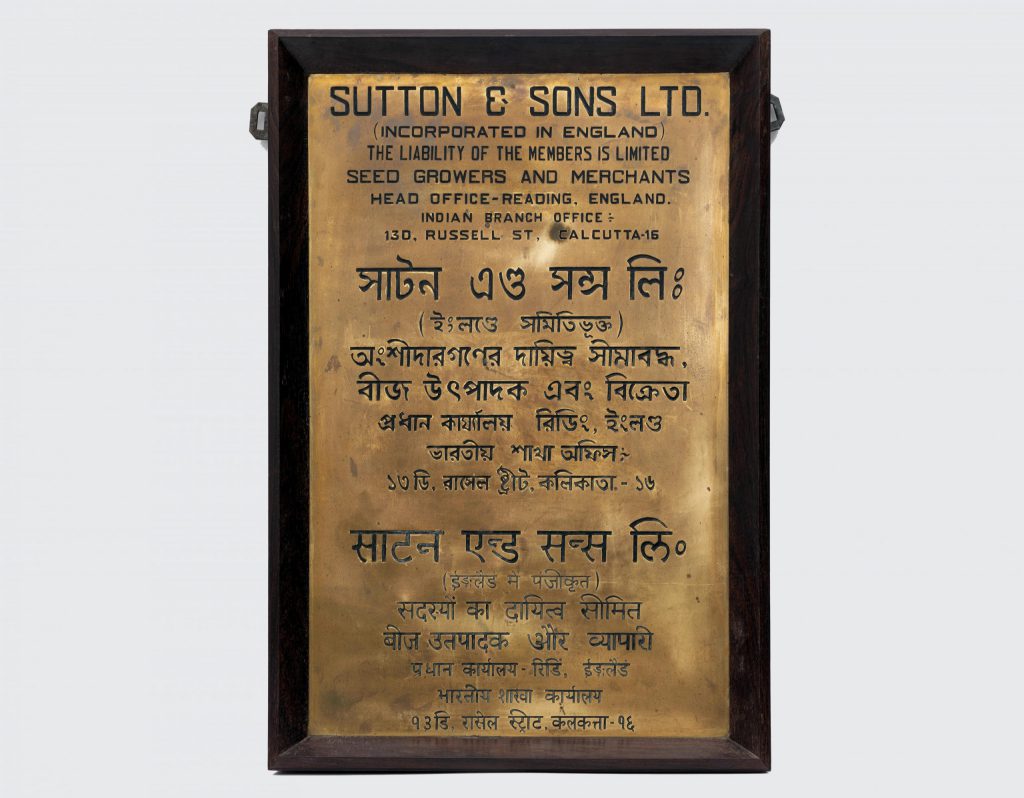 As Sarkar shares: the policy of commercialisation of agriculture by the British encouraged market oriented production of cash crops such as opium, tea, coffee, sugar, jute, and indigo. Colonial land revenue systems, with their high fixed rents on land, forced peasant farmers to grow cash crops that spoiled the fertility of the land, whilst ensuring no other crop could be grown on it. With arable land dispossessed from small landowners, a minimum of subsistence cropping led to widespread impoverishment of the Indian agriculture and the cultivators, and repeated famines.
So, with 51 Voices, we continue to listen to stories of altruism and greed, of the commendable and deplorable, of the ways in which humankind finds ways to protect and destroy the land and world around us. The MERL is ever intent on gaining and sharing knowledge and understanding through our collections. That the Sutton's Seeds Sign features in an online exhibition also focusing on some of the agricultural aspects of colonial rule, developed by our team with students from the Department of History at the University of Reading, makes us feel that all our collective work, work, work is very much worth it.
With thanks to Arts Council England and the Government's Culture Recovery Fund – and our volunteers and colleagues across University of Reading's Museums and Special Collections Services – for making all this possible.
Share This Post :