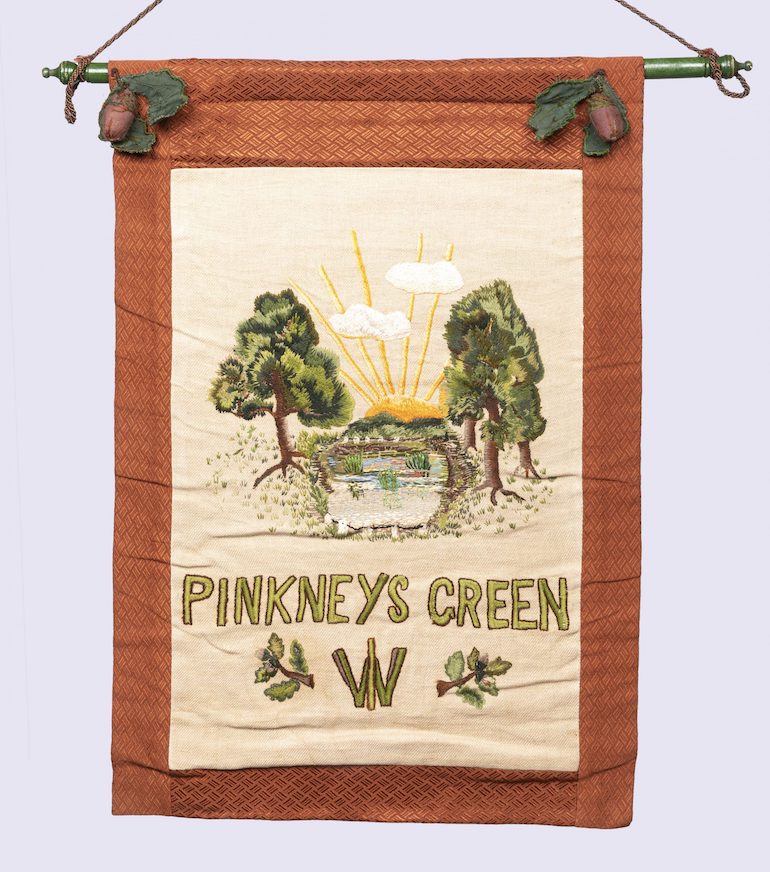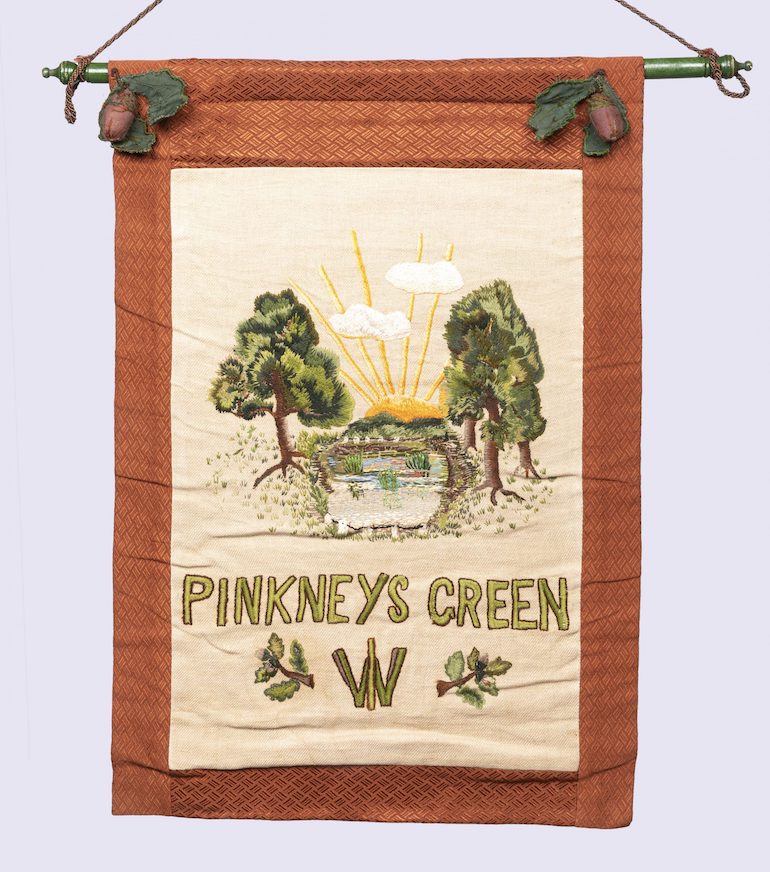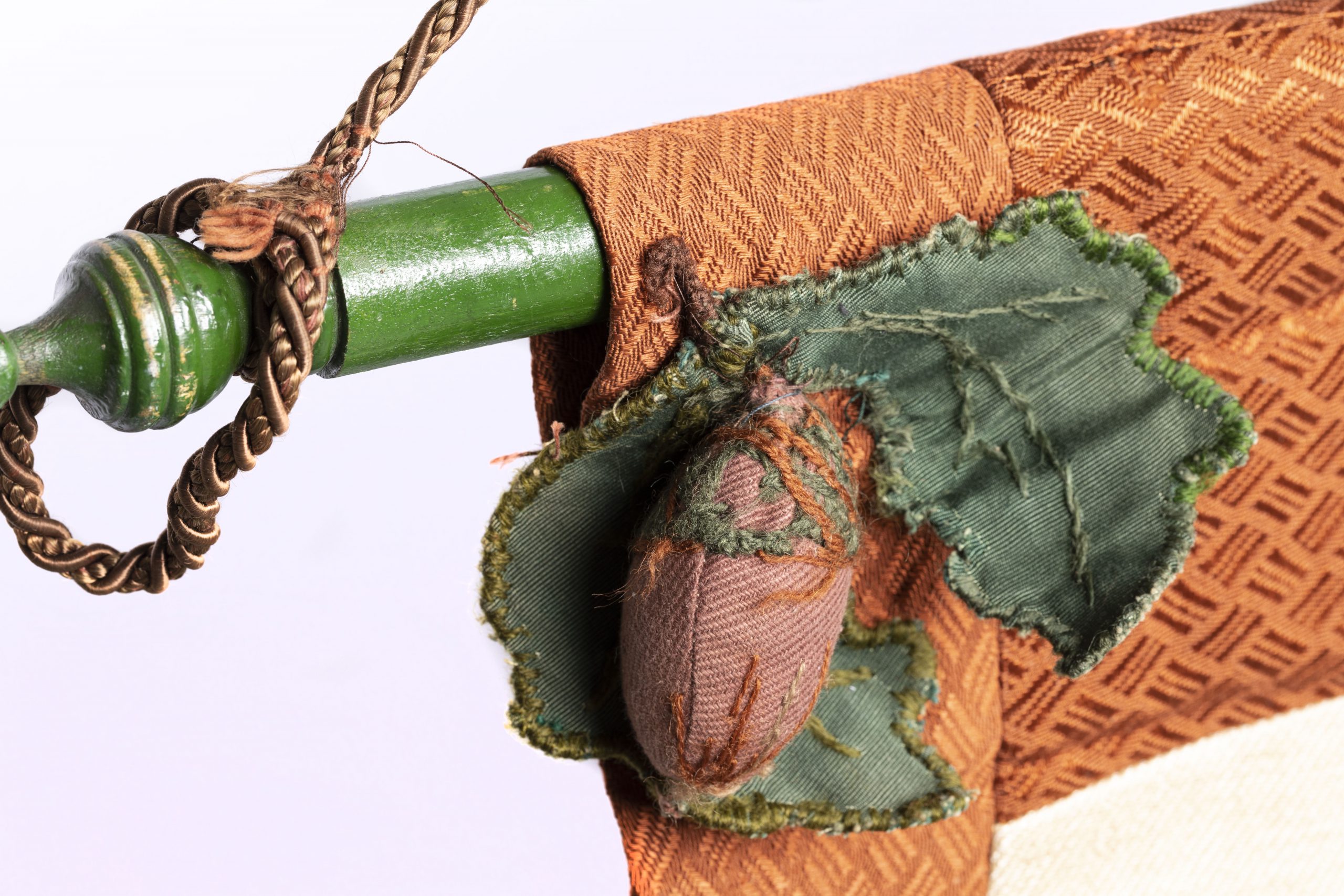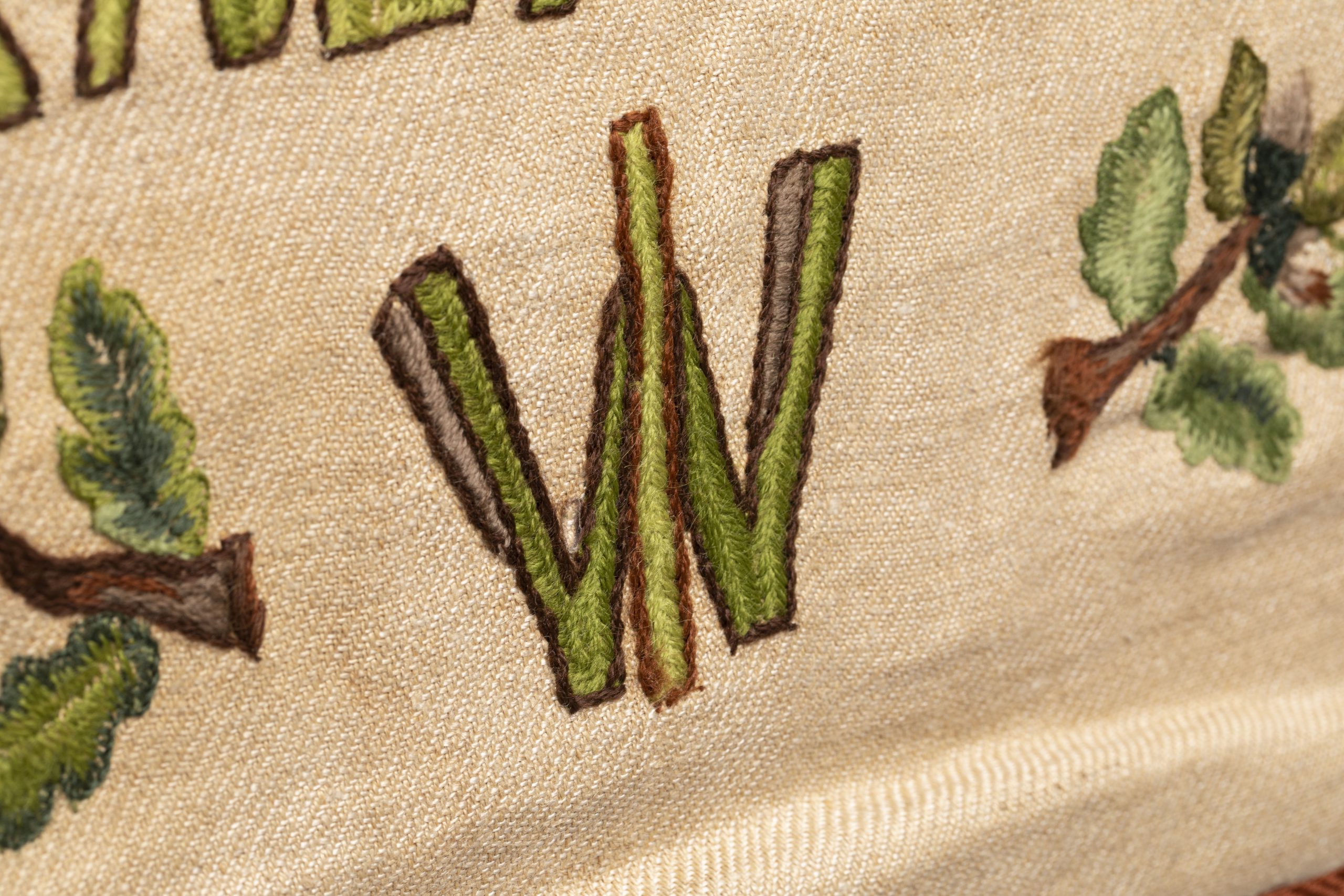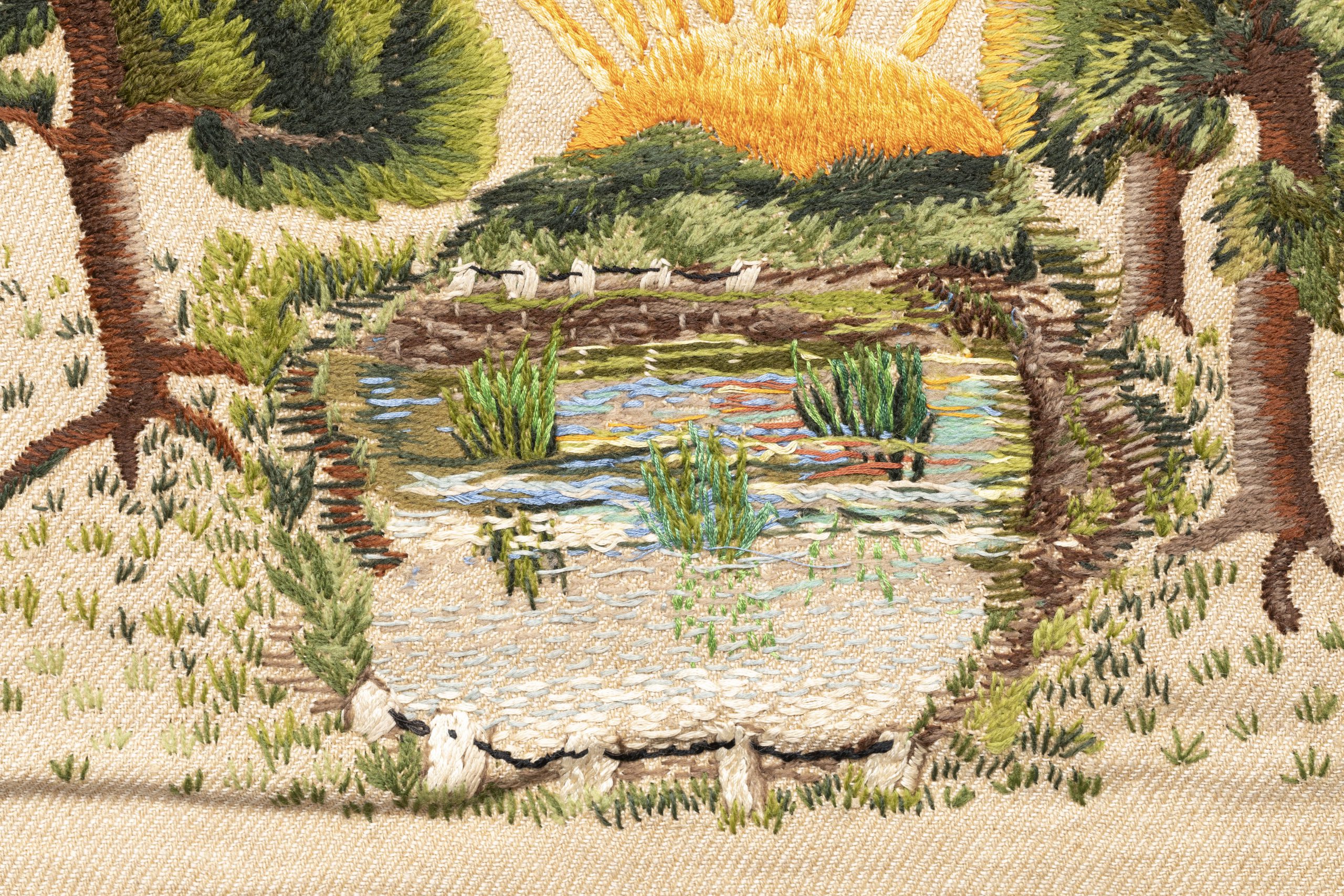 Pinkneys Green WI, Women's Institute Banner, circa 1951
---
The National Federation of Women's Institutes was established in 1915. Since that time it has come to play a significant role in the social, cultural, political, and creative life of rural England. This striking textile banner was hand-stitched by members of the Pinkneys Green WI in around 1951, shortly after the establishment of their local Institute in 1949. In the aftermath of the Second World War the WI was to thrive and expand, with many new institutes being founded and with the decade following 1950 becoming its most popular period.
The WI is well-known for its interest in handicrafts, home cookery, and other domestic hobbies and pastimes. Collective projects such as these branch banners, institute scrapbooks, or other ways of marking and representing the identity of local communities at particular moments were a common feature of WI practice. 1951 also gave rise to another significant example of WI-linked creativity: an enormous needlework mural called The Country Wife. This was shown at the Festival of Britain and is now cared for by the National Needlework Archive.
The Pinkneys Green banner is one of several examples now housed at The MERL, ranging in date from the 1920s to the 1950s. These collective artworks stand as testament to the inventiveness and artistry of their makers. They offer a means of marking and celebrating the role that the WI has played since the early twentieth century in supporting equality in education, social improvements, and, more recently, programmes of environmental awareness and responsibility.