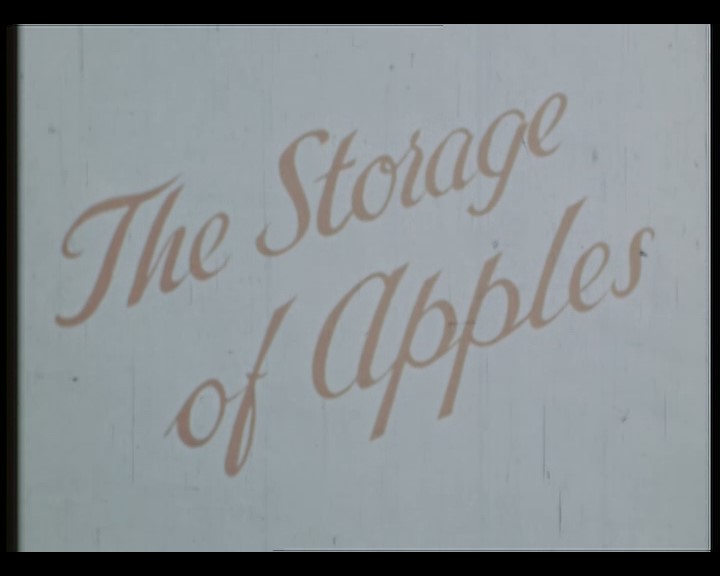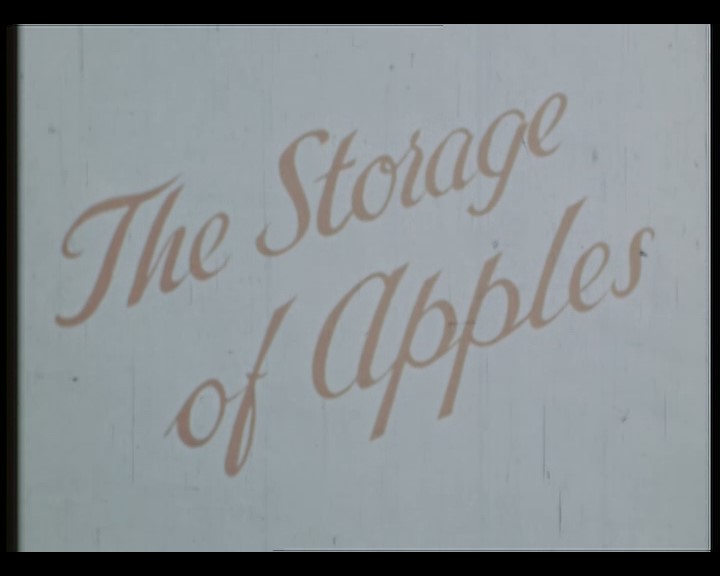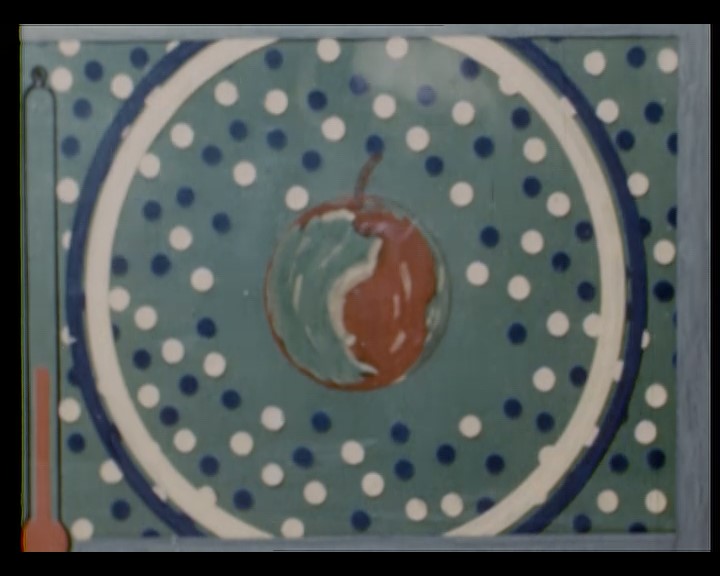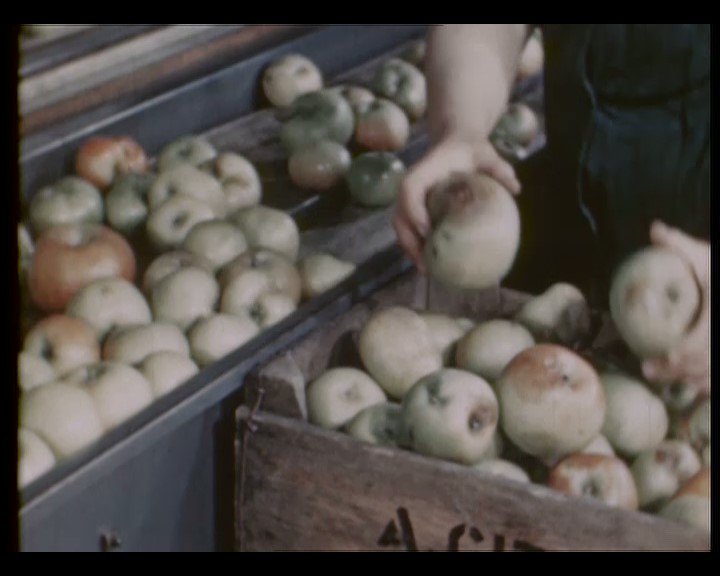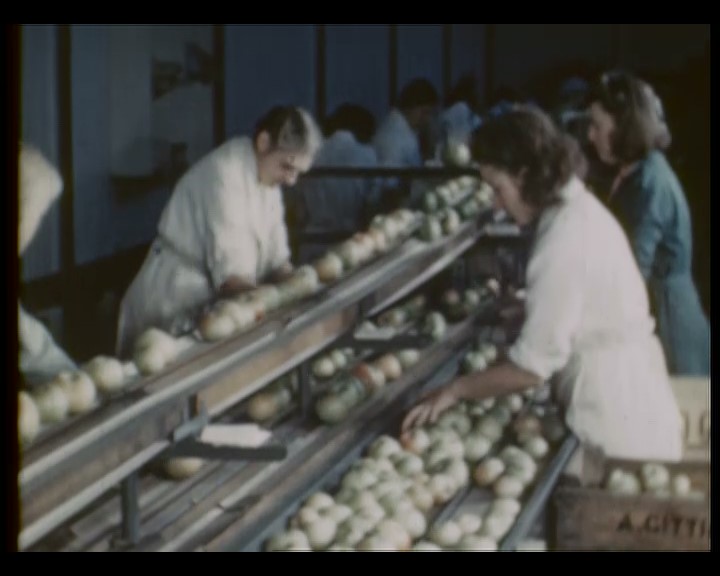 Colour film, Storage of Apples, 1951
---
This film was made in 1951, and was sponsored and distributed by the Department of Scientific and Industrial Research. It was designed as an instructional film to inform producers of methods of apple storage, as a way of meeting demand out of season. Footage covers apple pickers, winter orchards, storage methods, correct handling and careful picking techniques, packing stations, grading machinery, and even the removal of rotten fruit.
It forms part of a film library compiled by the Ministry of Agriculture. This comprises some 288 16mm 'reel to reel' films. Many were commissioned directly by the Ministry. Others, like this one, were produced by external organisations before being deposited with the Ministry. They were made to influence producers, farmers, and the wider public. We know surprisingly little about how and where they were shown. For example, it may be that they were lent out for community screenings in village halls or perhaps officials presented them to invited audiences.
The Museum has worked hard to preserve, digitise, and share holdings from this collection more widely. The cataloguing and transfer of many of the Ministry films has advanced significantly in recent years, as a consequence of initiatives such as the FIELD project. These activities have also enabled The MERL to contribute to international schemes like the European Rural History Film Association, which will serve to help us better understand the variety, use, purpose, and distribution of agricultural and rural films.
You can watch the film online here, using the University of Reading Virtual Reading Room.
You can view a short compilation of footage from other Ministry of Agriculture films here.