5 Reasons I love the new school sessions at The MERL
by Rhea Douglas, Learning Officer

Following our incredible trial school sessions earlier this academic year, The MERL is pleased to launch a brand new programme of facilitated learning sessions, school workshops and online sessions, specifically tailored to accommodate a wide range of schools, colleges, and SEND or home education groups. As the Learning Officer here at The MERL, I wanted to share 5 reasons I love the new school sessions.
1. We have a great space and we are super welcoming!
I mean it! Here at the MERL we love to have visits from everyone but we especially love visits from schools! Earlier in the year, we had visits from so many local primary schools coming to help us trial our new school sessions. Children in KS1 and KS2 have been putting on their 'consultant' hats and telling us all about what they love when visiting the MERL!
Since 2016 we have re-opened our doors to the public and people can't get enough. We have a great shop, excellent facilities, interesting and varied displays that tell the story of rural England and a fabulous garden with herbs, raised beds, trees and a woodland story area.
We are very proud of our Learning Studio; our 'classroom'. It has everything visiting groups could want from coat and bag storage, learning and presentation space, objects for learning through handling and a big model of a cow!
2. The collections are amazing!
We have a huge range of objects that tell the story of rural England. We have been collecting since 1951 and the displays really reflect the changing face of farming and rural life.
When you visit, you don't just have to limit yourself to the displays, if you book a visit with us you have the opportunity to handle real life objects from our collection and learn about how we conserve them.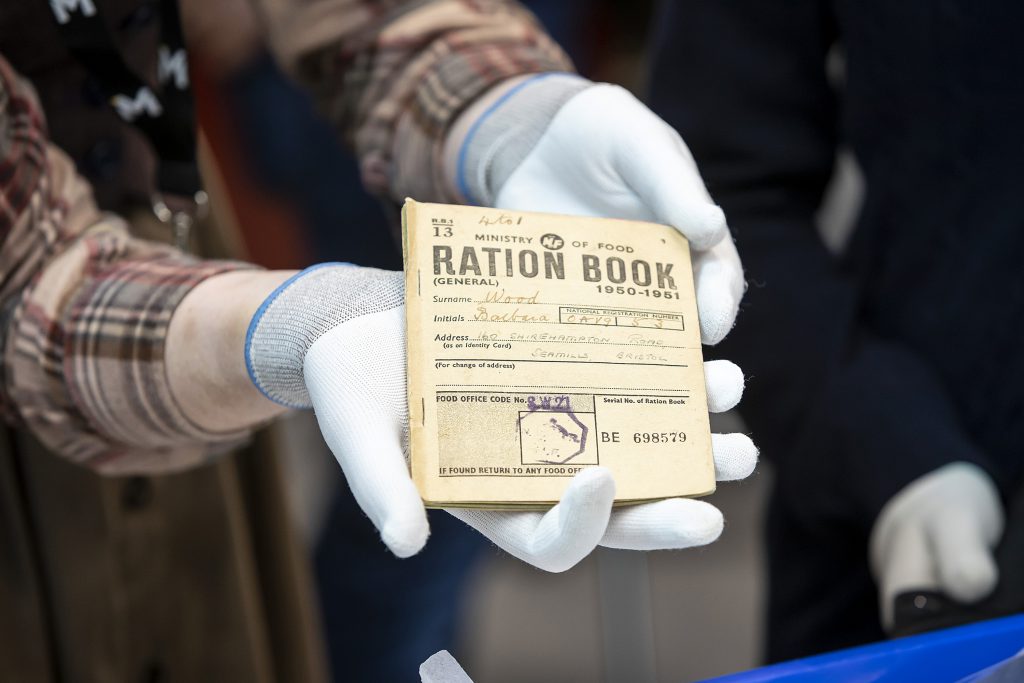 Interacting with these objects like our tiny model threshing machine (what's that you say? Book a session with us and you can find out!) or our amazing collection of darned socks from the Women's Land Army can really bring the past to life, giving us a glimpse of how people lived.
3. Our Garden Space is awesome!
For a location that is in the heart of a big town we are surprisingly well endowed with a beautiful garden. We make full use of it in our Outdoor Schoolroom Sessions. We have a woodland story telling area, a wild herb garden, some very popular chickens and a huge space to explore filled with raised beds and a wide variety of deciduous and evergreen trees. (If you are not sure of the difference that is something you can learn in our fantastic session for pupils in KS1).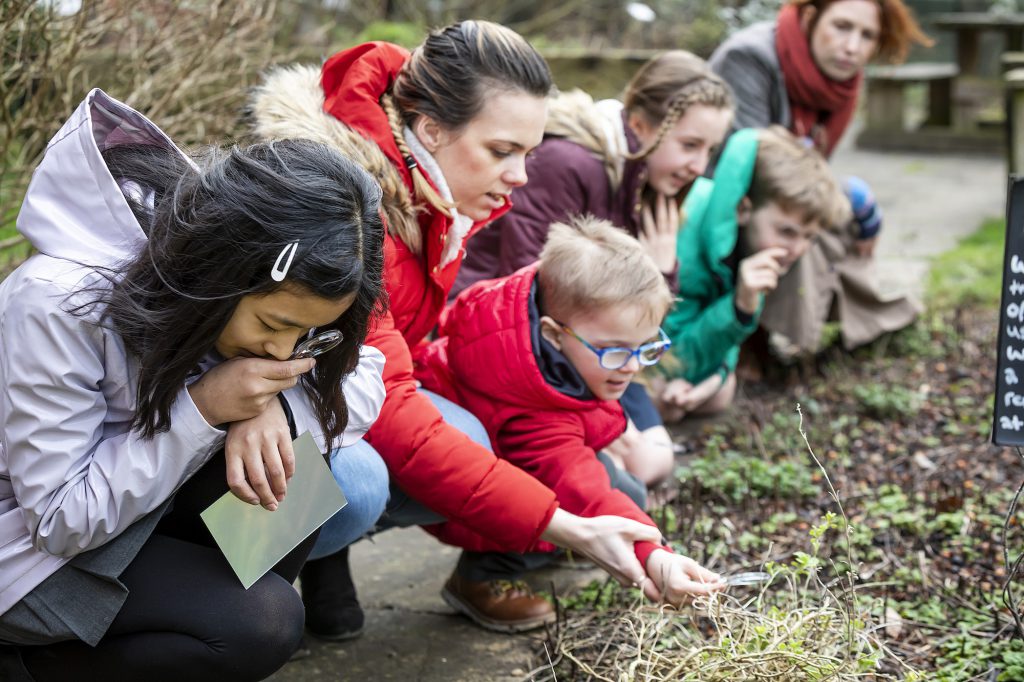 4. The sessions are so much fun!
We really enjoy teaching them and it really shows because the pupils enjoy them too. From dressing up as people in our rural past with smocks in the 'Countryside Childhood: Past and Present' session, to finding lots of weird and wonderful wartime recipes in the 'Evacuee Experience in the Countryside' session, children are surprised and delighted by what they learn with us.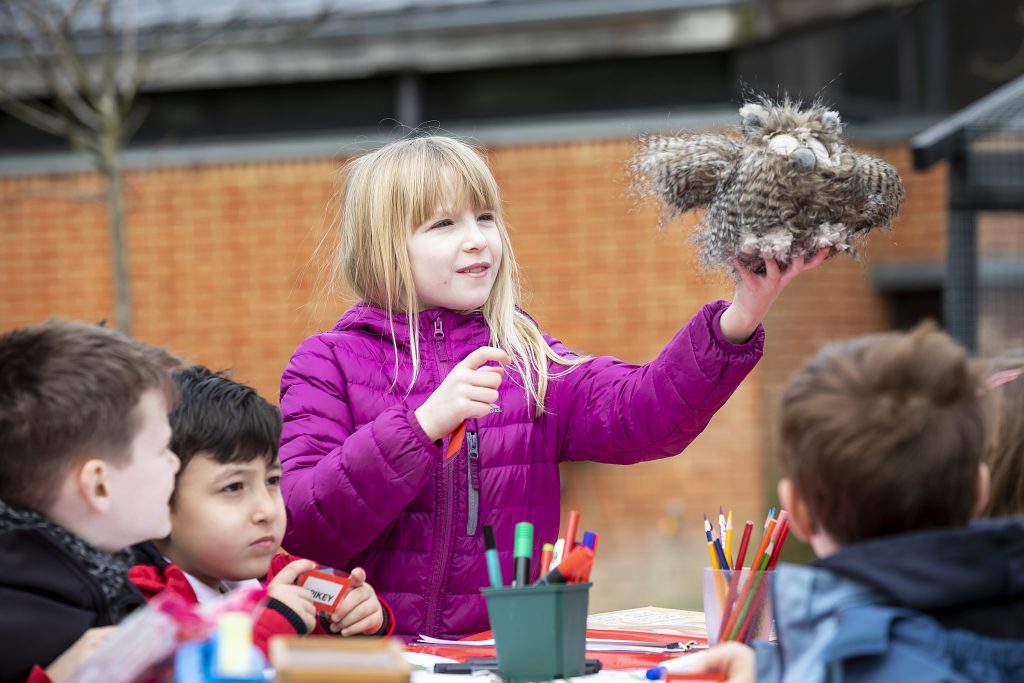 Our online sessions are really making an impact. Children really enjoy engaging with our online database and Google Street View tour of the Museum. It gives them independence and confidence in developing research skills. These resources and sessions can inform stories, reports, recipes, articles and artwork as part of your topic work.
5. The displays and interactives are fascinating!
At The MERL we have incredible displays focused on different themes like A year on the Farm, Town and Country, and Making Rural England. These displays link to the national curriculum and help support students in learning how technology, work and leisure has changed since the Victorian Era.
If you are looking at local history, this is a great place to start, particularly Making Rural England which explores the crafts and skills that kept the villagers and country folk going in the past, from basket weaving to carpentry. Our displays show how working life changed and how Reading became a big town from a mostly rural location.
In the Countryside Childhood: Past and Present session, children learn about these different jobs and past times, get to dress up and role-play, discuss how their lives are different and handle real objects from Reading's not so distant rural past.
So, there you have it! If you are studying local history, significant changes or the great outdoors (plants, habitats and animals) then you should visit The MERL. We look forward to seeing you there!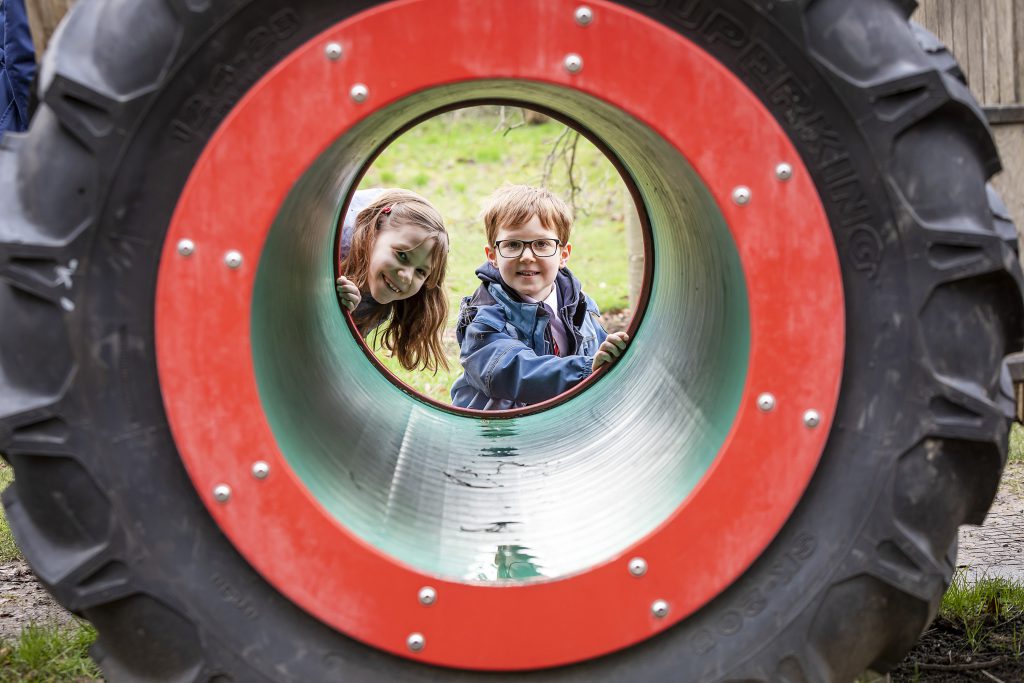 From September you can select a range of fantastic sessions aimed at KS1 and KS2:
In the Outdoor Schoolroom, we use interactive activities in our beautiful garden to help your students learn about life in the great outdoors. Be sure to dress for the weather so that you can enjoy the experience no matter the season!
In this session we find out about the lives of evacuees through hands-on learning activities and learn about the impact war had on everyday rural life.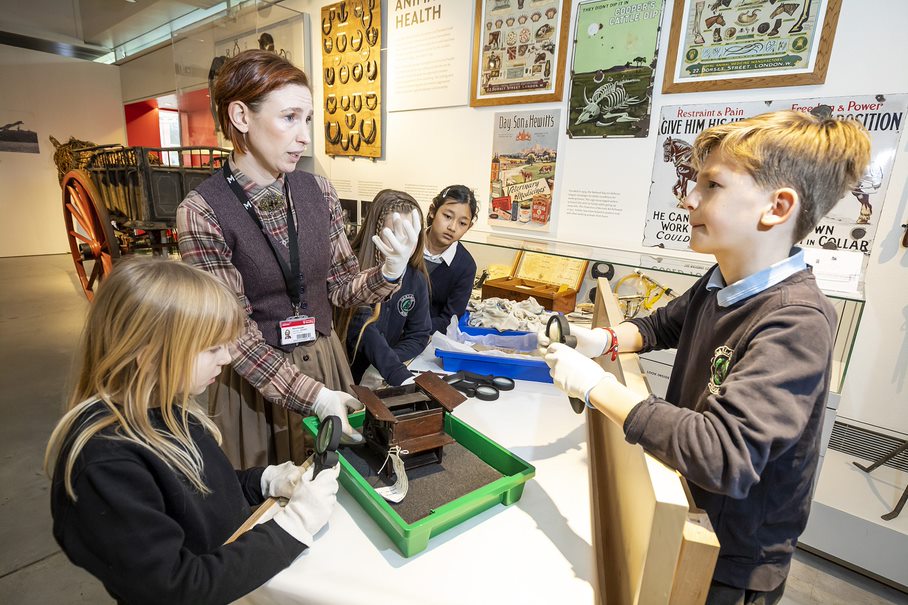 Students are able to find out about how the lives of children in the countryside have changed over time, exploring, life at home, working lives and childhood experience.
To find out more about the session and how we are thinking about sessions during and beyond lockdown, book a place on our free Inset Session at 4pm on 11th June.
Throughout the autumn term, the first 10 schools that contact us will be able to book our brand-new sessions with a discount of 40%.
Sessions are normally available at £100 per session with class sizes at a maximum of 35 pupils.
Book now to gain your discounted rate!
As you will know, The MERL is currently still in lockdown. Whilst lockdown is in effect, we are also offering free bespoke 45 minute online sessions for schools. We are also looking at all the requirements for socially distanced visits so as to be ready for school bookings as soon as they are possible. If you want to know more or would like to think about planning a socially distanced visit with us, do contact the Learning Team.
Share This Post :