NOW ONLINE: VIRTUAL & REALITY
Try our virtual reality shepherding experience and learn about smocks

Event Navigation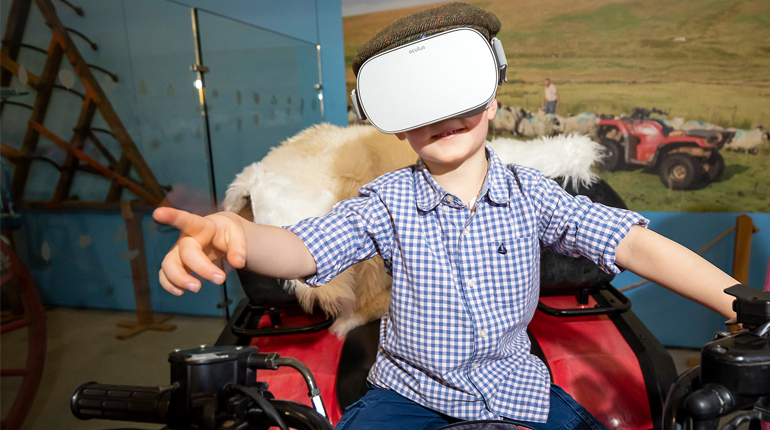 Our holiday events are going online!
Join us on social media for a digital alternative to trying our VR and object handling activities at the museum. Pull up a chair, imagine it's a quad bike, climb on and watch a 360 version of our Quad Bike VR film to be transported to Dartmoor with Shepherd, Russell and his dog Flo. You will also be able to watch a film about how PurpleStars created the VR experience.
There'll also be an activity inspired by one of our shepherding objects.
Here you go:
Discover Virtual Shepherding!
Immerse yourself in the life of a modern-day shepherd through a 360 virtual reality experience, and learn about the making of the film with its fantastic creators, purpleSTARS!
Or watch here:
Object handling at home – the Smock
We can't get our hands on our collections at the moment, so here's an activity to explore an object that would have been worn by a shepherd.
We have an amazing collection of smocks at The MERL. This one comes from Norfolk and the person who donated it to the museum remembers a shepherd wearing a similar one.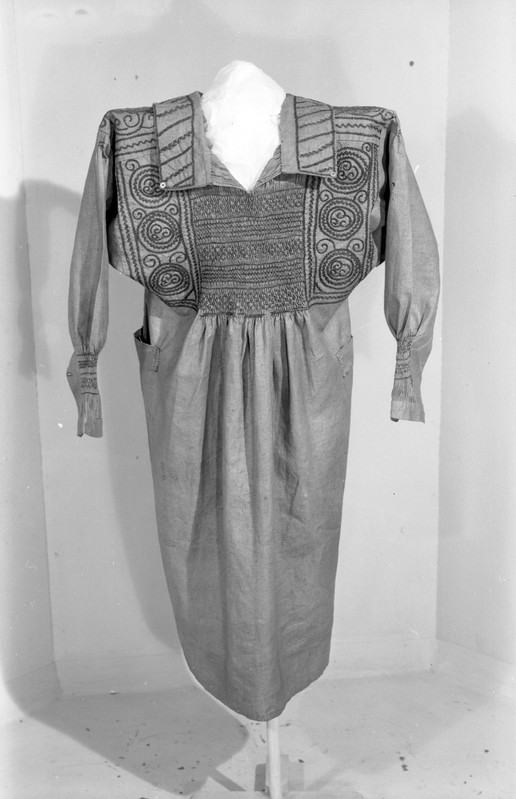 But what is a smock, and what do we know about why they were worn and how they were made. Our Curator of Collections has developed this amazing
'Object handling at home' activity to help you find out more about smocks.
You can find out more about the smocks at The MERL in our online exhibition.
And finally…design your own smock!
Last month, following the release of the new Nintendo Switch game Animal Crossing: New Horizons, we set people the challenge of creating their own rural garments in-game and using our collections as inspiration! Discover all the amazing designs on Twitter – and maybe have a go yourself! If you don't have the game, you could draw your smock design and share a picture with us on Facebook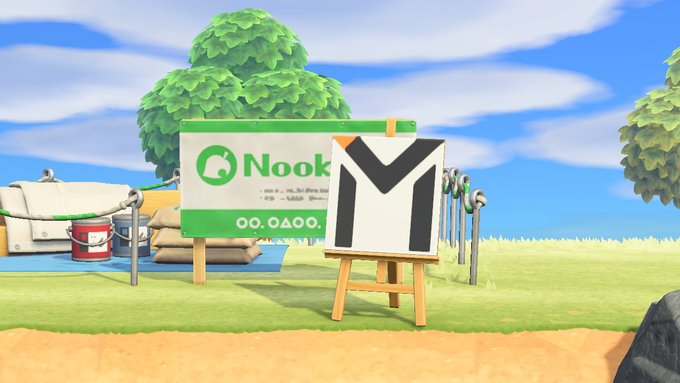 We were so impressed with our followers' creations, we created a new online Gallery of Smocks to showcase them!