NOW ONLINE: TOY STORIES FAMILY EVENT
Activities inspired by a new online exhibition of farm toys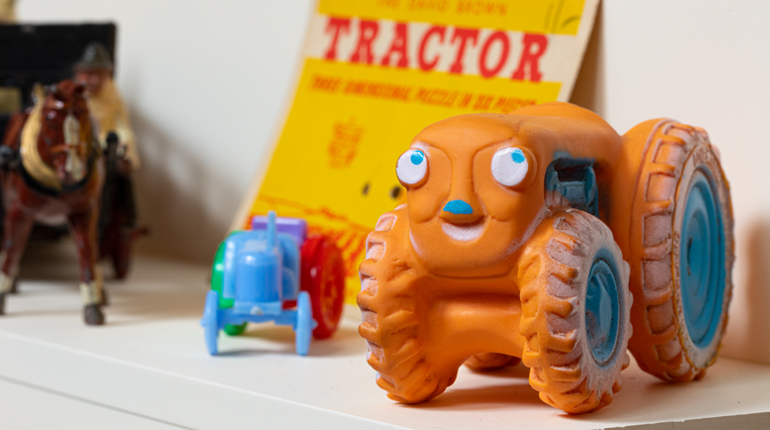 Explore our new farm toys collection and 'Make with the MERL' this half term!
We are delighted to be sharing our new Farm Toys online exhibition with you. We hope you enjoy exploring this wonderful collection, including the oldest toy tractor; a horse drawn cart made with some canny recycling; and a farm vehicle that even smiles and squeaks! This personal collection was recently and generously donated to The MERL and includes childhood classics such as Dinky, Matchbox and Britains – many with original packaging.
Explore the Playing at Farming: A Journey online exhibition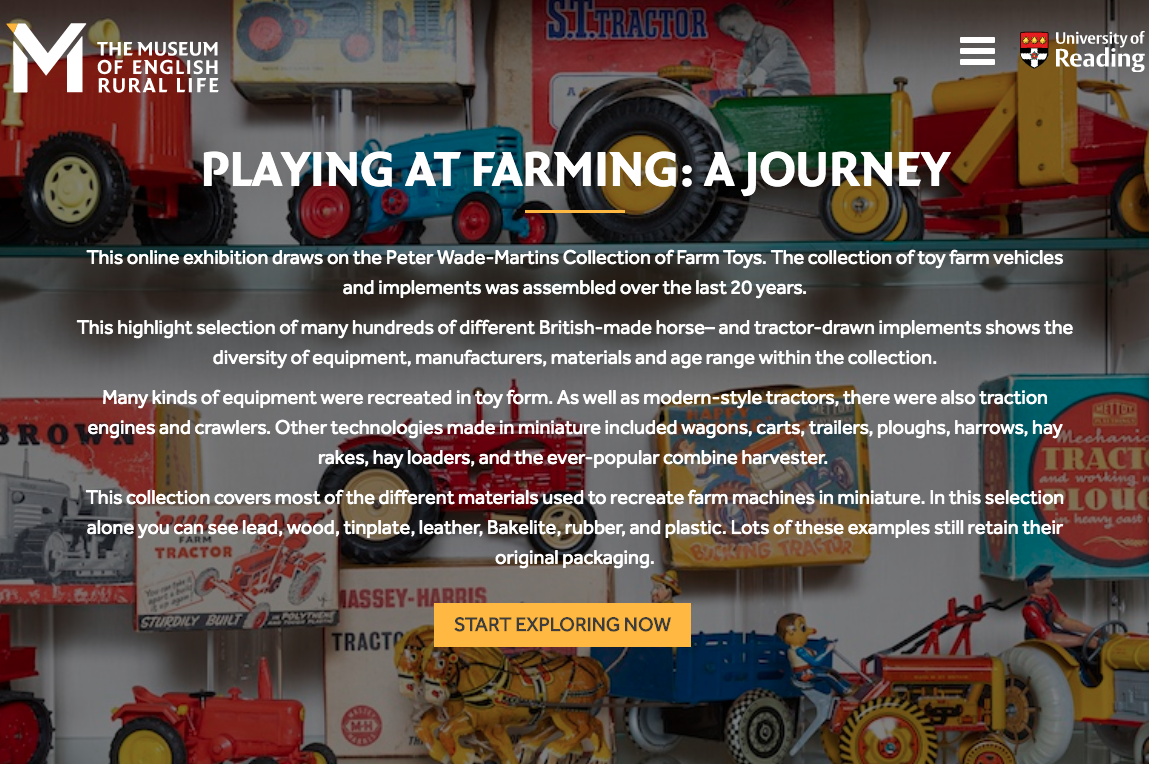 For a more detailed listing of the farm toys, please have a look at our Playing at Farming: A Display online exhibition too.
Object Handling from Home: farm toys
In this blog post our curator, Ollie Douglas introduces us to the new display of farm toys, helping us to think about how farm miniatures are made and what they tell us about the world.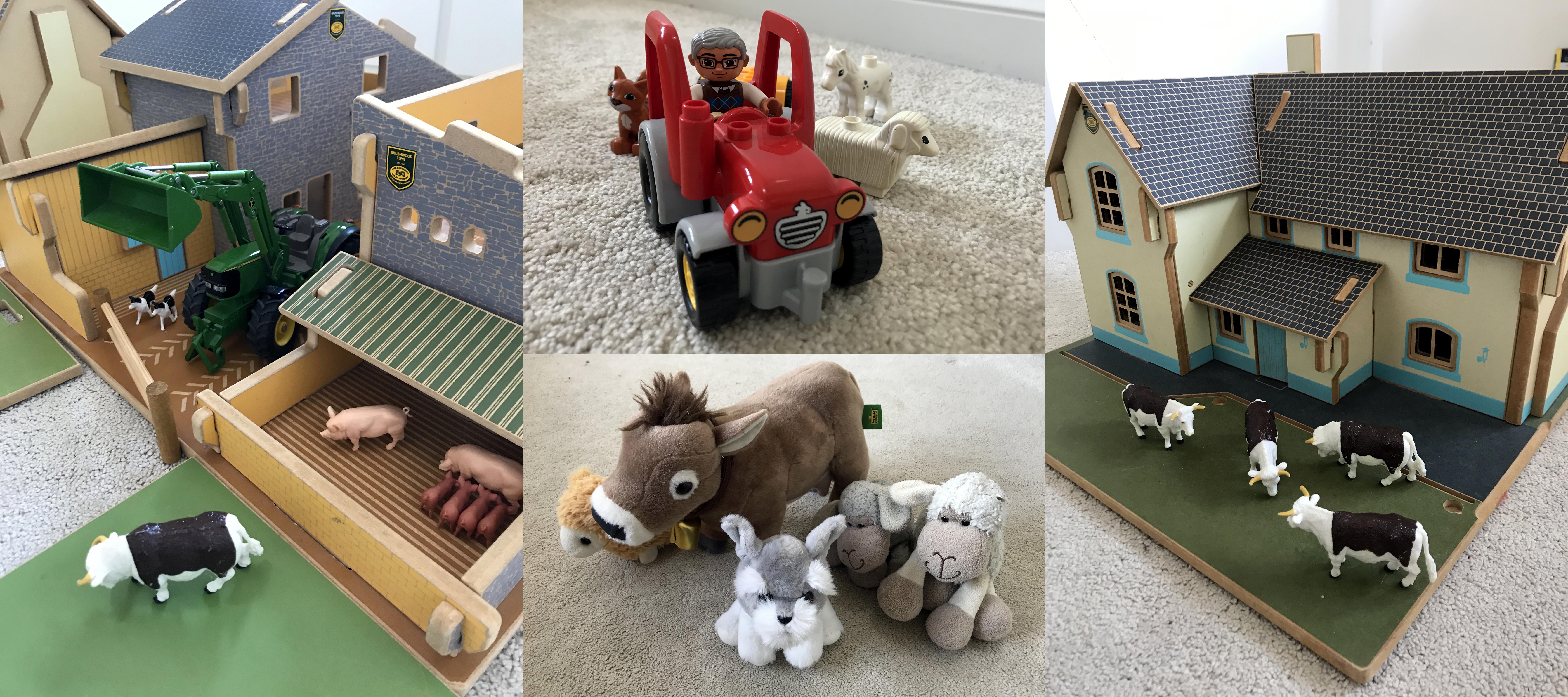 Seeing this collection of farm toys might make you think about your own toy collections at home. Perhaps you can even find one like your own favourite farm toy…
Make with the MERL – Toy Stories animation
Now you've thought about your own farm toys, why not join us to learn how to use free software to create and share a unique stop motion animation starring and telling the stories of your toys. With a toy or two and a smart phone or iPad, everyone can be making movies in minutes!
Stop motion animation  – this is a film making technique that through a sequence of small movements and individually photographed frames you can make objects appear to move on their own (like your toys do anyway when no-one is looking).
Ella aged 10 made our very short example – from downloading app to sharing in about half an hour – with the very favourite fifty year old pigs, sty, trough and farmer belonging to one of the MERL team.
Here are some instructions in a downloadable pdf to help get you started.
Make with the MERL – Hungry Horse
After seeing all those horse-drawn implements in our Farm Toys online exhibition perhaps you'd like to try making this Hungry Horse craft at home. Download the instructions for an easy to make equine with just one paper plate (and do some maths at the same time)!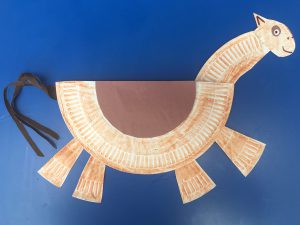 SHARE WITH US
We hope the exhibition and activities have inspired you. We'd love you to share your toy stories movies and hungry horses with us on Facebook or twitter!