NOW ONLINE: SHOULDER TO THE WHEEL
An exhibition inspired by a single wagon wheel - now online

Event Navigation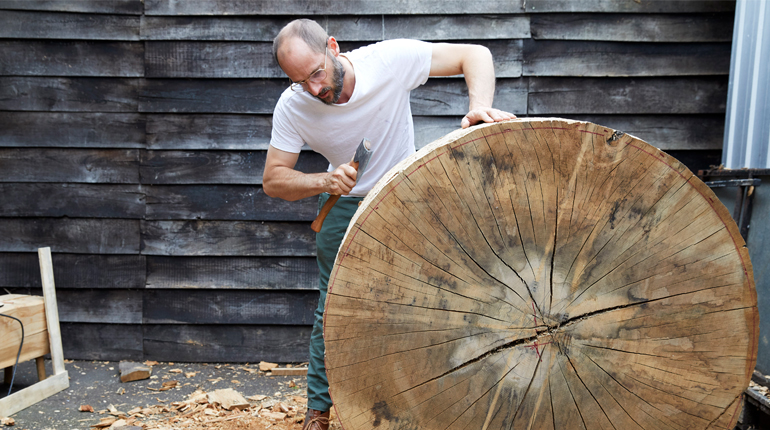 Although the museum is currently closed due to the COVID-19 situation, and the physical exhibition would have closed officially on April 5th, you can still see pictures and information about how the exhibition was developed in our Shoulder to the Wheel Online Exhibition
"Shoulder to the Wheel", curated by Dr Glenn Adamson, takes as its starting point George Sturt's classic 1923 work, "The Wheelwright's Shop". A single wagon wheel from The MERL's collections acts as inspiration for three makers from very different technical, creative and imaginative backgrounds. Their wheels demonstrate distinctive approaches to making from the traditional to the conceptual, using analogue and digital methods of construction and visualising.
The exhibition is designed as a meditation on craft practices, past and present.
The makers involved are Greg Rowland, a master wheelwright from Devon, Gareth Neal, a furniture designer-maker based in East London and Zoe Laughlin, co-founder and Director of the Institute of Making, University College, London.
The exhibition has been developed jointly with the Crafts Study Centre, University for the Creative Arts, Farnham.