Reanimating Ladybird Books: A pop-up display of Ladybird Books artwork
Part of The MERL seminar series: Looking at Ladybird Books

Event Navigation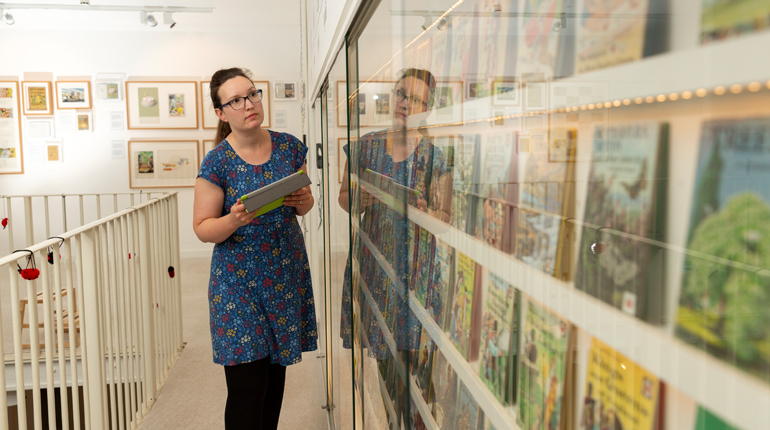 Reanimating Ladybird Books: A pop-up display of Ladybird Books artwork
26 April, 12-1pm
Clare Plascow & Dr Naomi Lebens, University Art Collections and Dr Ollie Douglas, Curator of MERL Collections
More a display than a talk, this session offers access to a selection of original artwork drawn from Ladybird Books. Here we invite you to explore some of the hidden treasures and gems from the Ladybird Books collection that we were unable to include in the exhibition at Reading Museum. Specialists from the University Art Collection and The MERL will be on hand to talk informally about the works on show.
Clare Plascow is Art Collections Officer at the University of Reading. She played a central role in choosing material for the current Ladybird Books: 'How it Works' exhibition at Reading Museum. Along with colleagues Naomi Lebens, Curator of University Art Collections, and Ollie Douglas, Curator of MERL Collections, and others, she has worked extensively to interpret and better understand material from this extraordinary body of illustration.
Empty line of text
This series of  MERL Seminars: 'Looking at Ladybird Books' is part of the events programme inspired by Ladybird Books: 'How it Works', a new exhibition hosted at Reading Museum as part of Museums Partnership Reading, a new cultural initiative funded by Arts Council England. The exhibition presents material from the extensive Ladybird Books Archive housed in the Special Collections at the University of Reading.
Empty line of text