NOW ONLINE: SECOND SUNDAY EASTER CRAFT
Have a go at Easter crafts at home

Event Navigation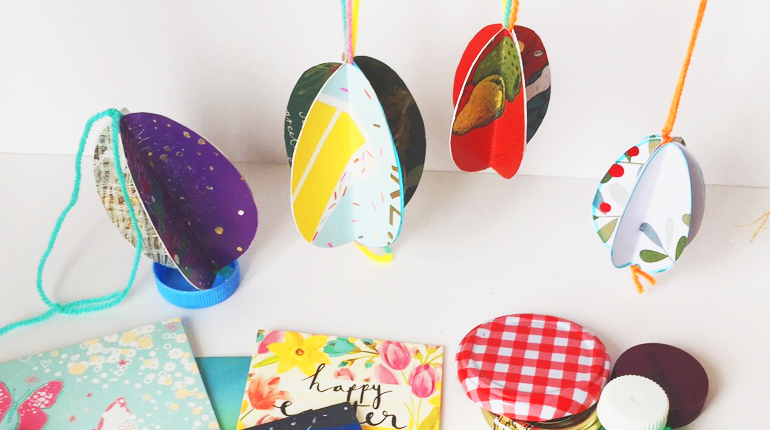 Try out our Easter-themed crafts at home!
During our closure, we are taking our popular Second Sunday Craft online.
We've designed everything to be easily made from things you probably already have at home, so you can re-use and recycle. Gather some coloured card, such as old greetings cards, some pegs and some bottle tops and see below for instructions (and a yummy recipe for a simple cake in a cup recipe that needs no eggs, because (apart from chocolate ones) we can't find any either!)
Easter Eggs!
Actually, it's not quite true that we can't find eggs, we know where there are a few, but sadly our Conservator has probably already enjoyed they for his breakfast!! That's because the MERL chickens, Nook & Pook, are happily on holiday at Cluckingham Palace (our Conservator's garden) and have even laid these eggs.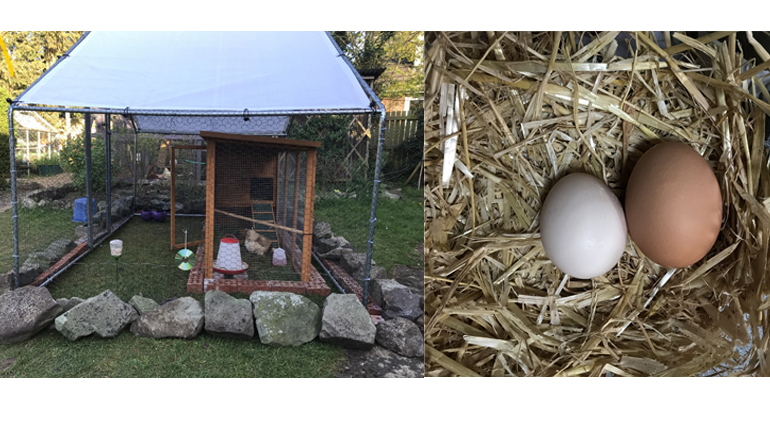 The tradition of eggs at Easter is likely to have stemmed from Pagan symbols of rebirth and Spring becoming part of Christian traditions. Eggs, along with other dairy produce were all prohibited during Lent. This season of forty days reflection starts with the using up of produce on Shrove Tuesday – Pancake Day.
But, like Nook & Pook, chickens do not stop producing eggs during this time, meaning a surplus might be available at the end of the fast. These would be eaten quickly to prevent spoiling and so, with the coming of Easter, the eating of eggs resumes.
Make with The MERL!
3D Eggs
Create these 3D eggs to decorate your home or garden – you could use them for an egg hunt! They're really easy to make and our examples use old greetings cards.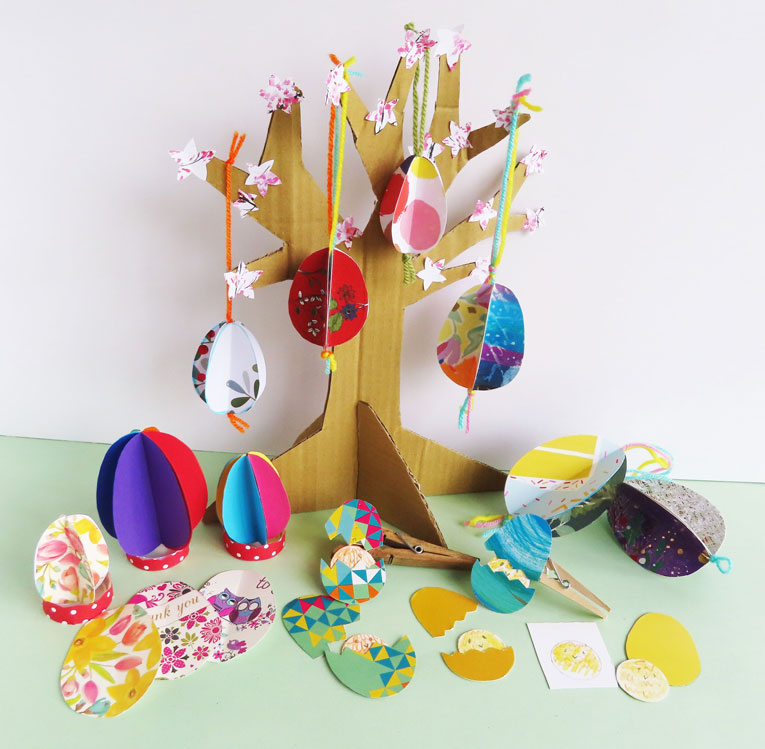 fgdfsgssgsfsg
Tweet, tweet, tweet… who is hatching from the egg? (Watch here)
Make this sweet little MERL peg chick from recycled card and a clothes peg. Our example uses recycled card from a tissue box!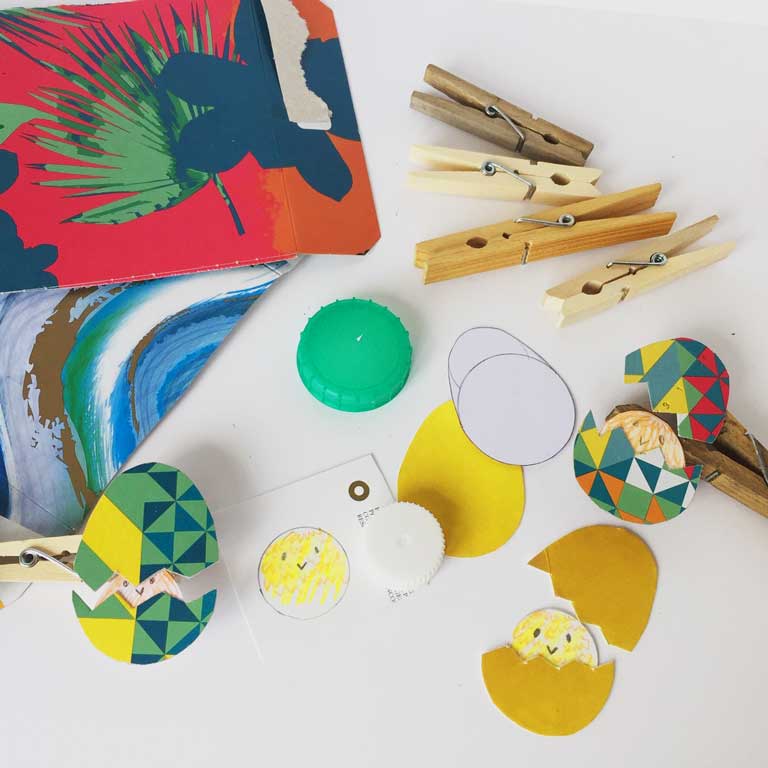 If you'd like to read a story about the MERL chickens' holiday, and more chicken-themed makes, see our recent Friday Fledglings blog.
rthdfbxbhdfhsfh
And finally, as promised, a yummy treat!
Cup-Cake (no eggs required)
INGREDIENTS
• 1/4 cup plain flour
• 2 tablespoon cocoa powder
• 1/4 teaspoon baking powder
• 2 tablespoon sugar
• 1/8 teaspoon salt
• 1/4 cup + 1 tbsp. milk
• 2 tablespoon vegetable oil
• 1 tablespoon hazelnut chocolate spread or mini chocolate chips
INSTRUCTIONS
• Add the dry ingredients to a cup or mug
• Stir in the milk and vegetable oil until all ingredients are combined and batter has no clumps.
• Add hazelnut chocolate spread in the middle or mini chocolate chips.
• Microwave for 70 seconds on high (950W)
• Once cooled a little – enjoy!