MERLy CHRISTMAS SHOPPING EVENT
Support The MERL and have fun on Museum Shop Sunday

Event Navigation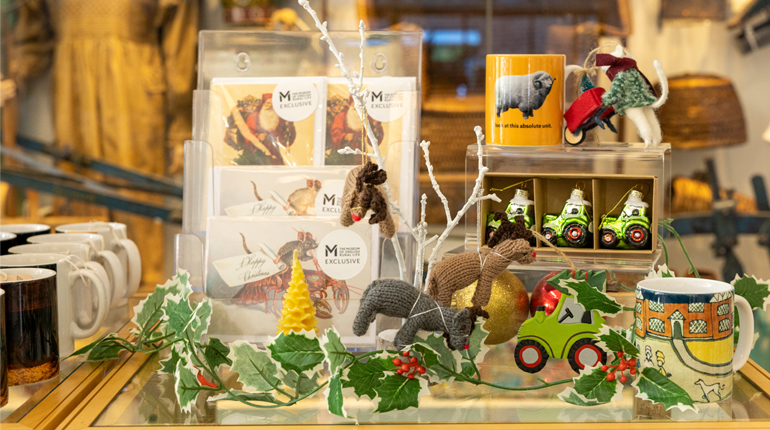 Have fun Christmas shopping at The MERL!
Come to The MERL and enjoy a lovely, festive experience. Find special gifts in our gift shop, seasonal treats in the café, meet our local suppliers, try some Christmassy crafting AND feel a warm glow knowing that all your purchases help support The MERL's work with collections and communities.
Your Christmas shopping doesn't have to be stressful! Parking is free and available in our own car park or on Acacia Road next to the museum. Admission is free, and you can also visit the museum or enjoy the garden.